Our siblings are some of the most important people we shop for each Christmas, and the types of gifts for siblings are ones we're very thoughtful about. When the family comes together at Christmastime, it's nice to be able to surprise our siblings with a gift for them to open.
Whether your sibling loves tech and tech accessories, is a beauty junkie, a foodie, loves clothes or is a minimalist – we have a gift idea for you. Below are 11 gifts ideas for siblings: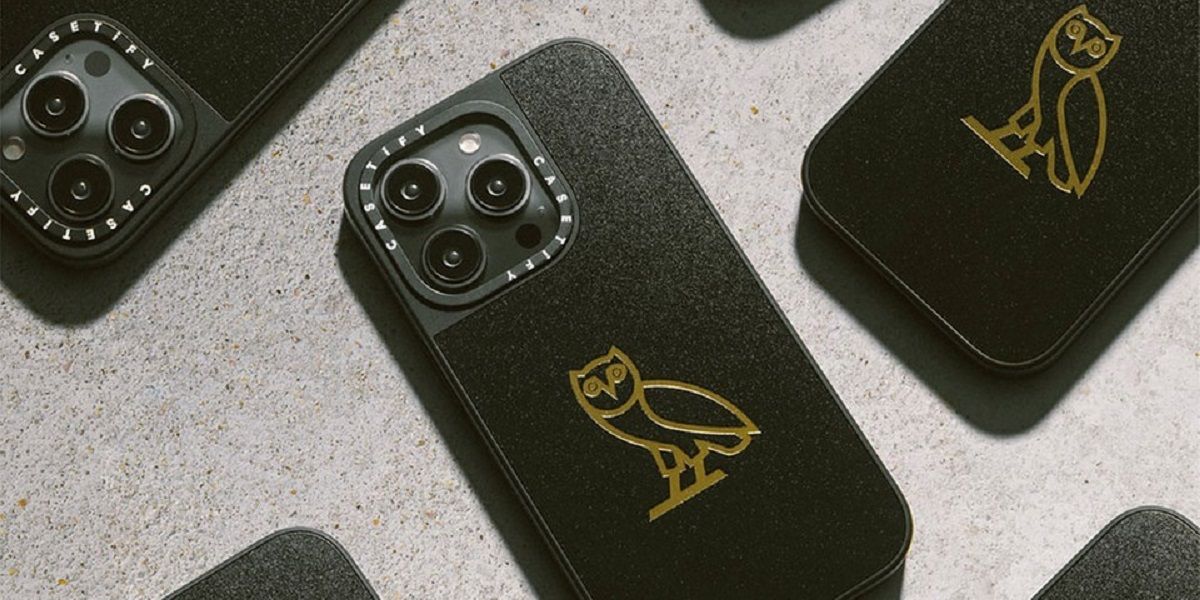 1. Casetify Customizable Phone Case and Phone Accessories
A high quality, ultra-impact phone case from Casetify is already an awesome Christmas gift for your sibling, but the fact that these phone cases are customizable make them even better gifts.
Whether your sibling loves nature, cats, owls, or the moon and stars – Casetify has a phone case they'll love. There are hundreds of options to choose from, and there's literally something for everyone.
Or, you can go simple with their customizable vegan leather phone case, which allows you to choose a font, color and text to customize the case with your sibling's name or initials. Gifts for siblings are always more fun to shop for and select when they're customizable.
It's not easy to find a stylish, cool-looking phone case that's also highly protective. Casetify's 'Bounce Case' keeps you protected from all angles. Innovative inner bumper and backplate lining, lifted camera ring, raised bezel screen protector, and raised corners work together to maximize shock absorption and it can withstand a 13 foot drop.
Top off this gift idea with some of Casetify's phone accessories like customizable AirPod cases or a cool phone strap.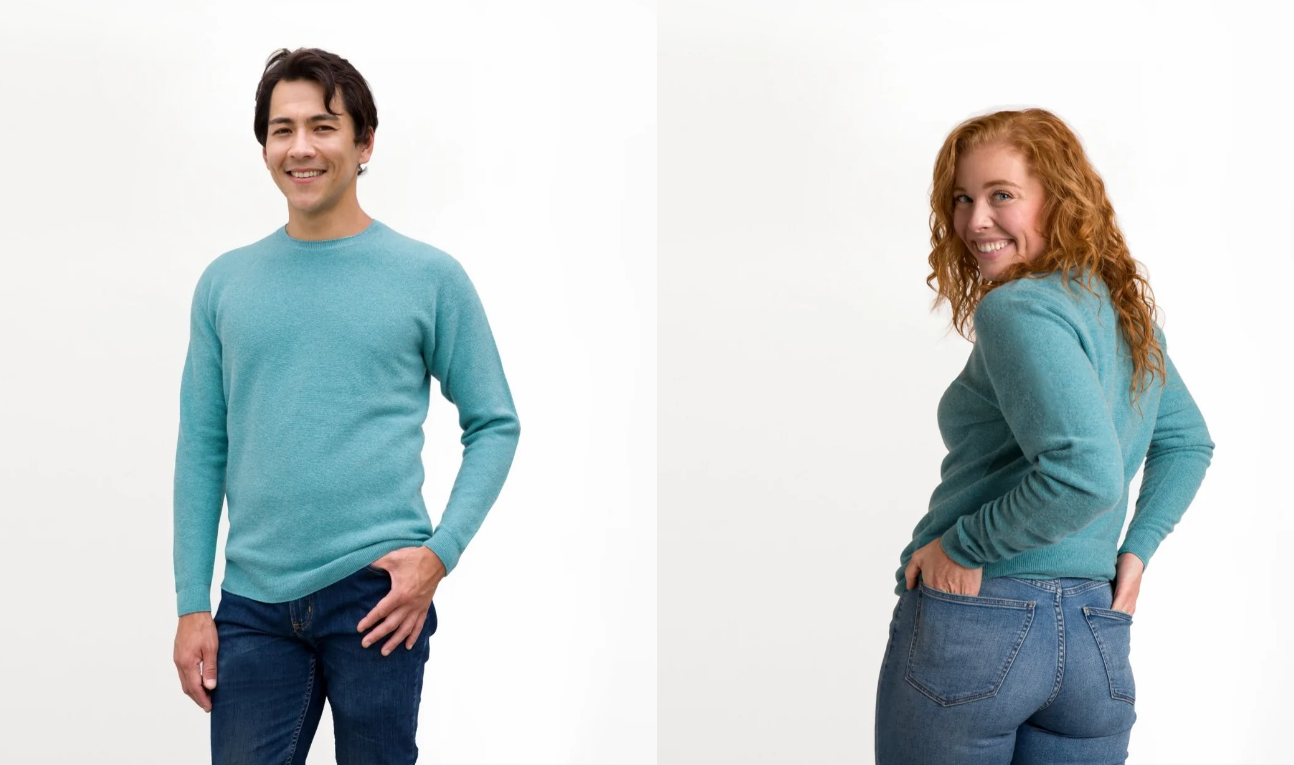 2. All-Season Sweater from Oliver Charles
A premium sweater is always a great holiday gift, but just be sure to select a premium brand such as Oliver Charles. Your sibling will love these unisex, all-season sweaters.
Oliver Charles uses high-quality fabric and a unique 3D knitting technology to withstand many wears and washes. To make their ultra-comfortable sweaters that feel similar to cashmere, Oliver Charles uses yak wool. Yak wool is 30% warmer than sheep wool, twice as breathable as cashmere. Because it's also 10 times more durable than cotton, and 15 times more durable than silk, this one yak wool sweater from Oliver Charles will be your sibling's new go-to sweater.
As an added bonus, Oliver Charles sweaters come in some fantastic colors, including neutral colors as well as fashionable colors. In addition, these sweaters are sleek, stylish and extremely comfortable without compromising functionality.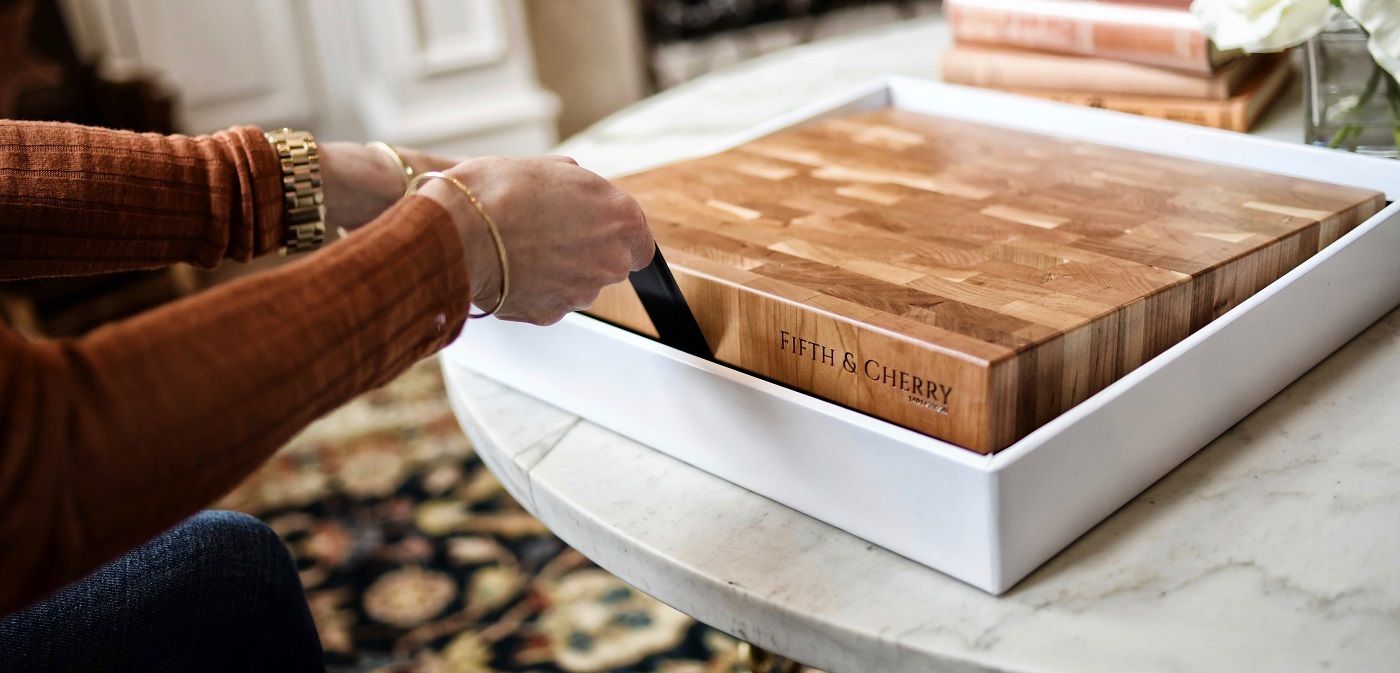 3. Custom-Engraved Wooden Cutting Board from Fifth & Cherry
Do you know what makes an heirloom-quality wooden cutting board one of the perfect gifts for siblings and overall, a perfect holiday gift? Add personalization with an engraving, to make it an extra special gift that's sure to get a "Wow" reaction. Fifth & Cherry has built a name for itself by being one of the best sources of premium wooden cutting boards that people entrust for their holiday food prep and family traditions. A Veteran-owned family business, the brand even offers a lifetime warranty and free refinishing (the only cutting board company in the world to do this). All of their beautiful boards can be personalized with a family name or meaningful date for the gift receiver, and the boards can be used as snack boards, cutting boards, or charcuterie boards.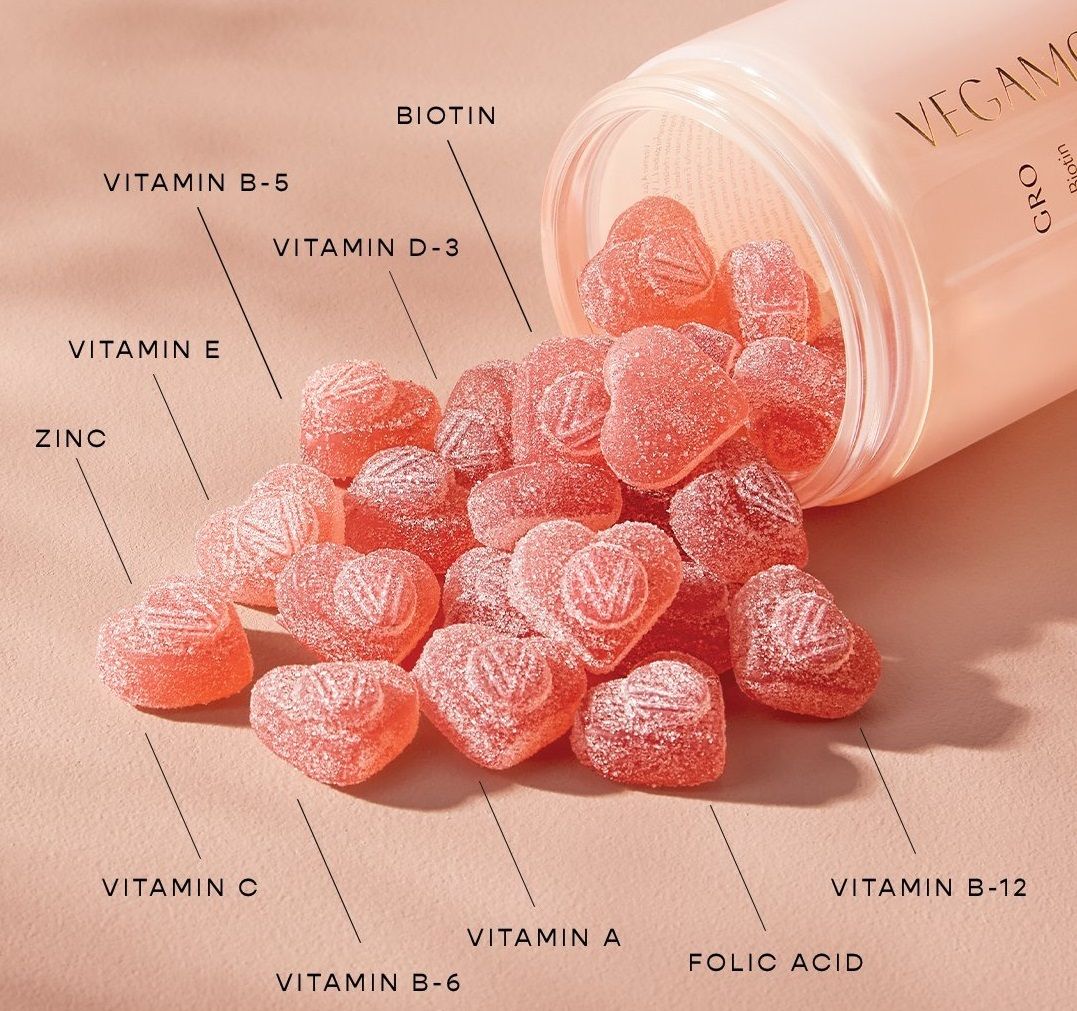 4. Hair Vitamins from Vegamour
Anyone, of any gender, likely wants to maintain a healthy head of hair. Help your sibling improve the health and appearance of their hair from the inside and out with Vegamour's GRO More Kit. The kit includes GRO Hair Serum and GRO Biotin Gummies infused with essential vitamins. Use both daily for best results.
When used consistently, customers of Vegamour have noticed visible, noticeable improvement in their hair's health, fullness and overall appearance. These products are 100% vegan, cruelty free, hormone free, and all products are tested in a clinical lab setting for accuracy. These hair health products stimulate the hair follicles without harsh chemicals or carcinogens, while visibly increasing hair density. Nourish and fortify hair with a delicious daily gummy fortified with biotin, folic acid, zinc, as well as vitamins B-5, 6 and 12. Plus vitamins A, C and E help to neutralize follicle-damaging free radicals. The results can be visible hair growth, reduced hair loss and fallout, and repaired follicle damage. Healthier hair is just one Christmas gift away, and this gift will help boost your loved one's confidence as well due to the noticeable results.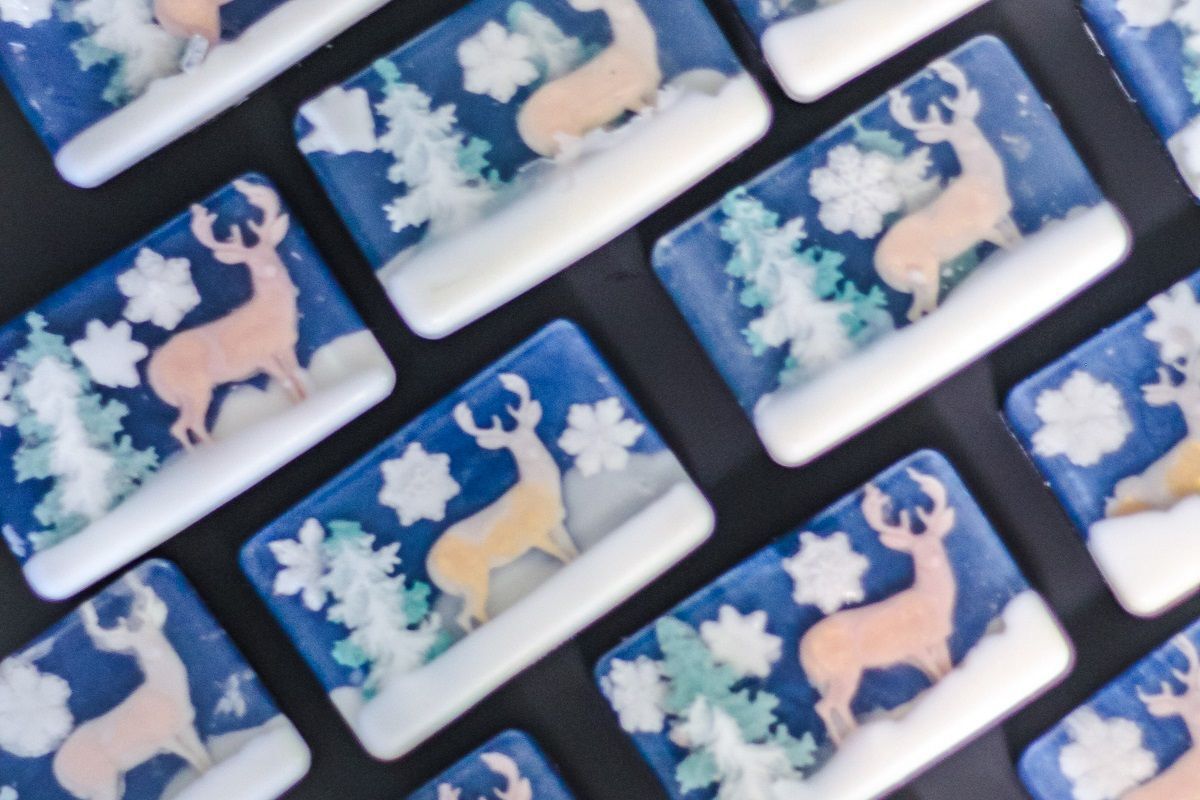 5. Bespoke Handmade Soap from Jiro Soap
If your sibling is a minimalist who doesn't want more 'junk' think Christmas, give them something they can use and consume, like soap. Find a soap artisan who makes unique, handcrafted and bespoke soap. Jiro Soap makes uniquely designed, handcrafted vegan soaps with lovely, subtle scents and beautiful designs. This top-rated Etsy store also accepts custom orders.
After learning more about the skin benefits of handmade soap, the artisan really fell in love with making consumable art resulting in a useful product perfect for a minimalist.
These gentle soaps are handmade in Canada, and exclusive designs are made in small batches by the artisan. Jiro Soap is made with skin-loving ingredients that are soft on the skin, without any drying, harsh detergents – and they're always phthalate-free.
Jiro Soap's "Winter Night" soap is a beautiful winter-themed soap with a little glitter, perfect for a Christmas gift to be your sibling's cute 'winter soap'. It is scented with an old fashioned Christmas blend of sweet mulberry and cranberry, with the rich holiday spices of cinnamon stick, clove buds and nutmeg to create this delightful aroma.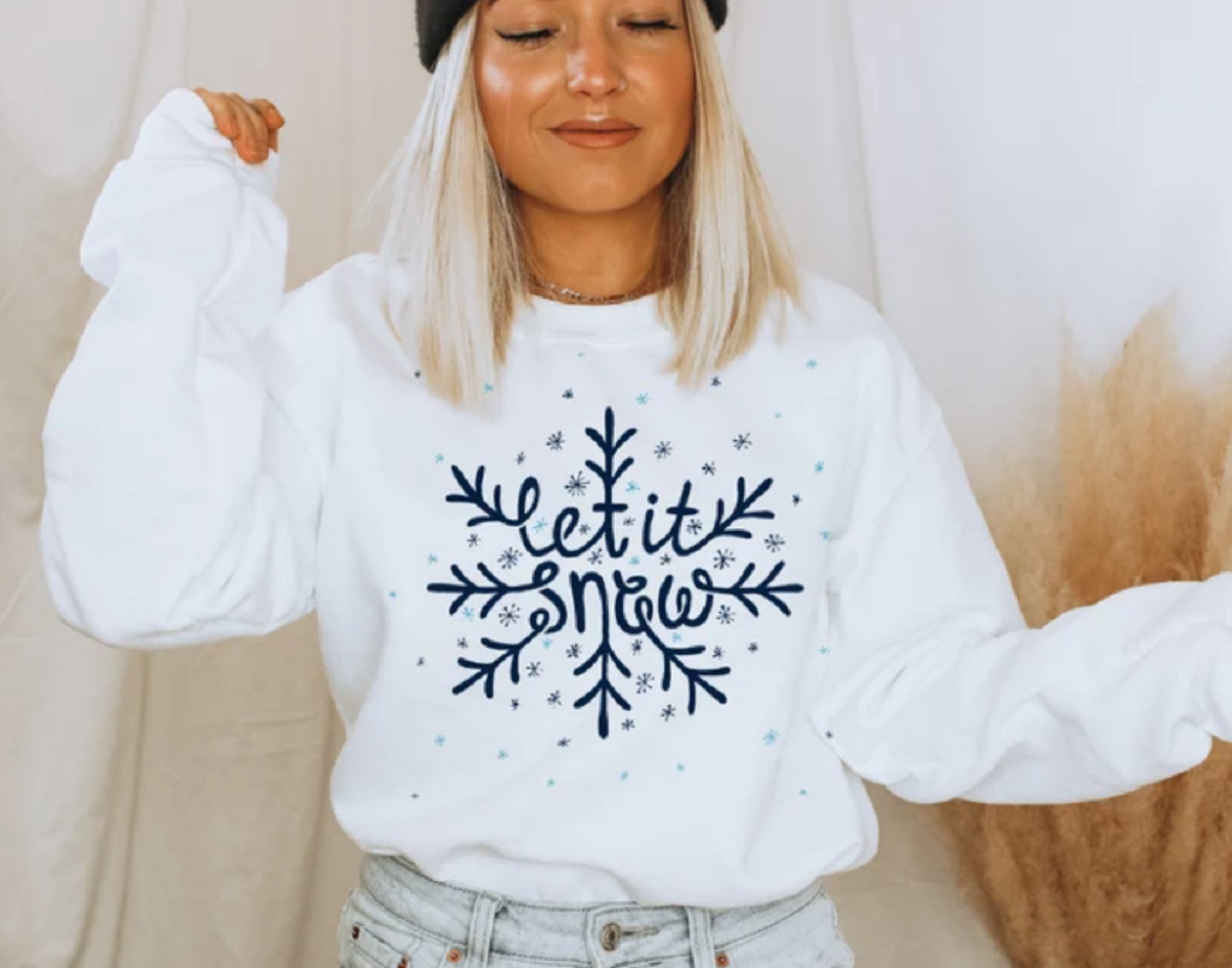 6. Custom-Designed Winter Crewneck Sweatshirts or Tees
If you want to get your sibling a gift that is comfy, stylish and festive, choose from one of many designs of sweatshirts and custom tees from TeeTerritory on Etsy.
You can choose from designs such as moon phases, the wilderness, mountains, travel shirts, or winter-themed shirts. Most of their sweatshirt and t-shirt prints are unisex, but even the ones for 'women' car work for a sibling of any gender.
For example, this unisex 'Let it Snow' sweater comes in multiple colors and the graphic art is simply beautiful. These are some of the highest-quality tees and sweatshirts on Etsy, with lots of selections to find a print you know will resonate with your sibling.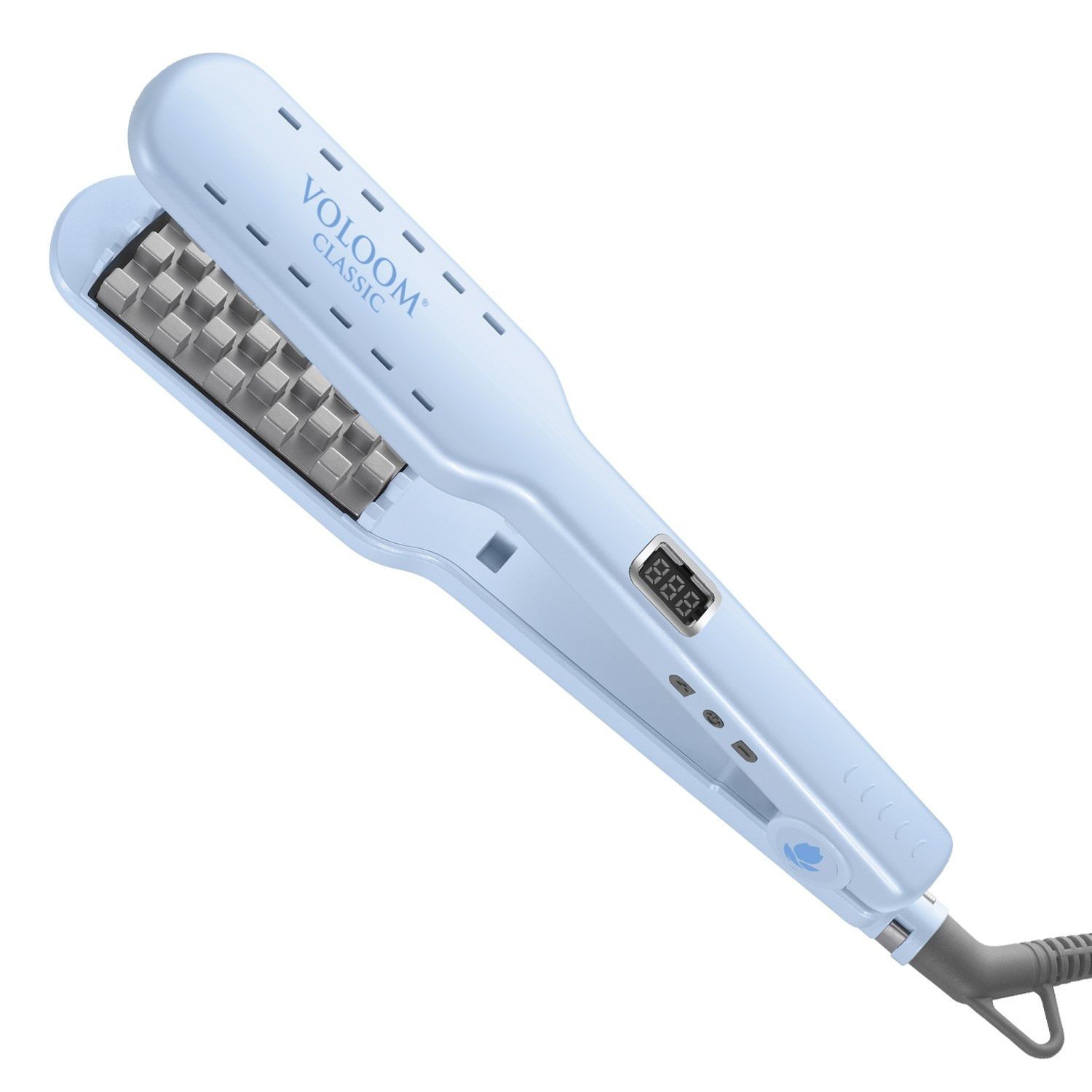 7. VOLOOM Hair Volumizing Hot Tool
Do you have a sister who loves to do her hair? VOLOOM is a hair volumizing iron that became a viral TikTok sensation for a reason. It's the first hair volumizing iron and has a patented secret weapon for eliminating flat lifeless hair. Not a curling iron and not a flat iron, this unique hair tool is likely not something she already has, which is why it makes a great gift.
This trusted hair volumizing tool is the answer to luscious volume that lasts as long as three days without the damage of teasing. VOLOOM's patented checkerboard-designed ceramic plates are the secret to this hair tool's success.
It may look like a hair straightener at first glance, but the checkerboard plates create volume, and only the top layer of hair (the layer which lies over the volumized hair) would be straightened or styled regularly. The secret is all of the volumized hair underneath, thanks to VOLOOM.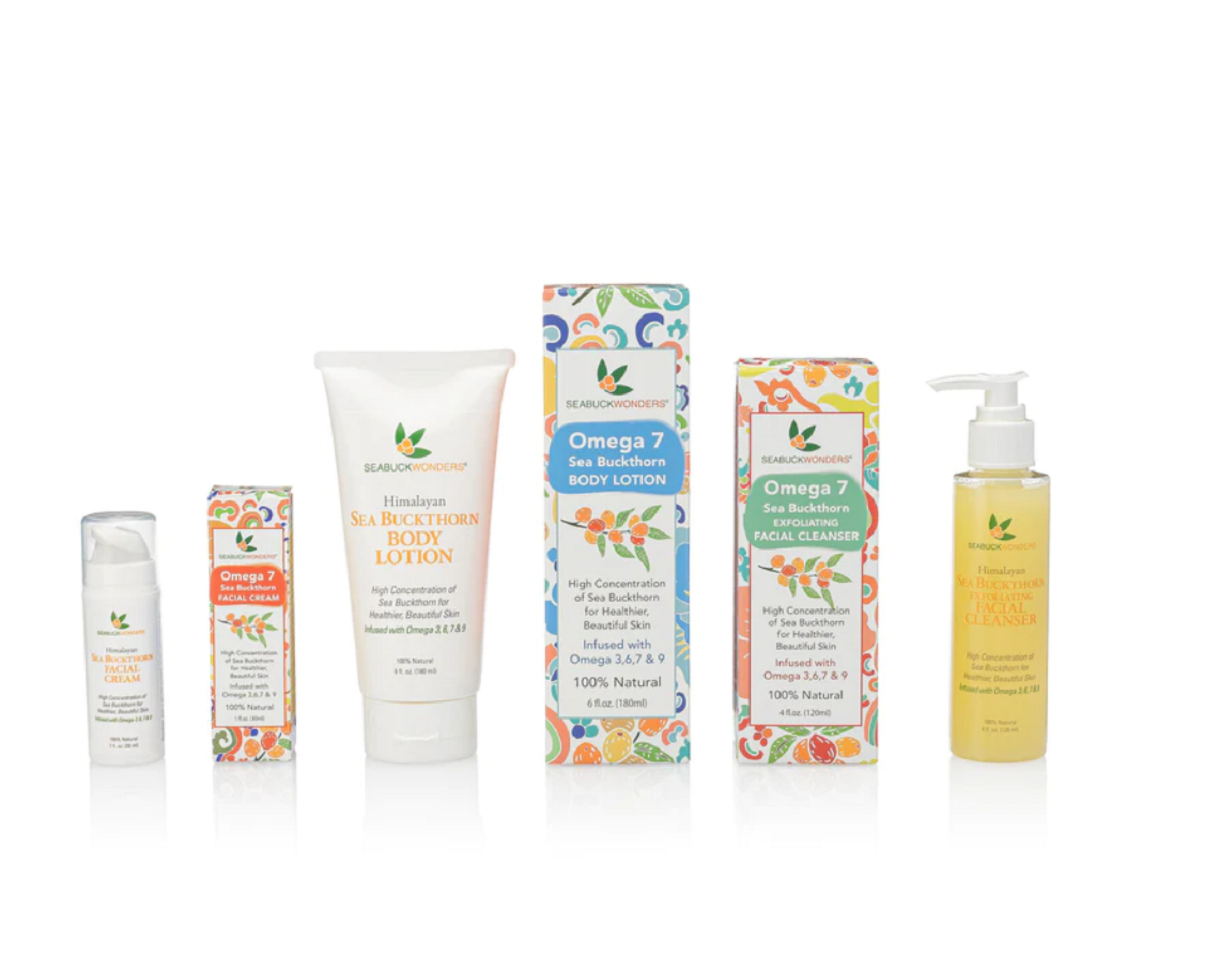 8. Everyday Skincare Kit from SeabuckWonders
A skincare kit is one of those gifts for siblings that anyone would appreciate, no matter their gender. This skincare kit from SeabuckWonders contains everything they need for great skin. This complete skin care program includes morning and night skincare products. It's perfect for anyone who wants a simplified skincare routine with natural ingredients packed with Omega 7, which promotes healthy and glowy skin.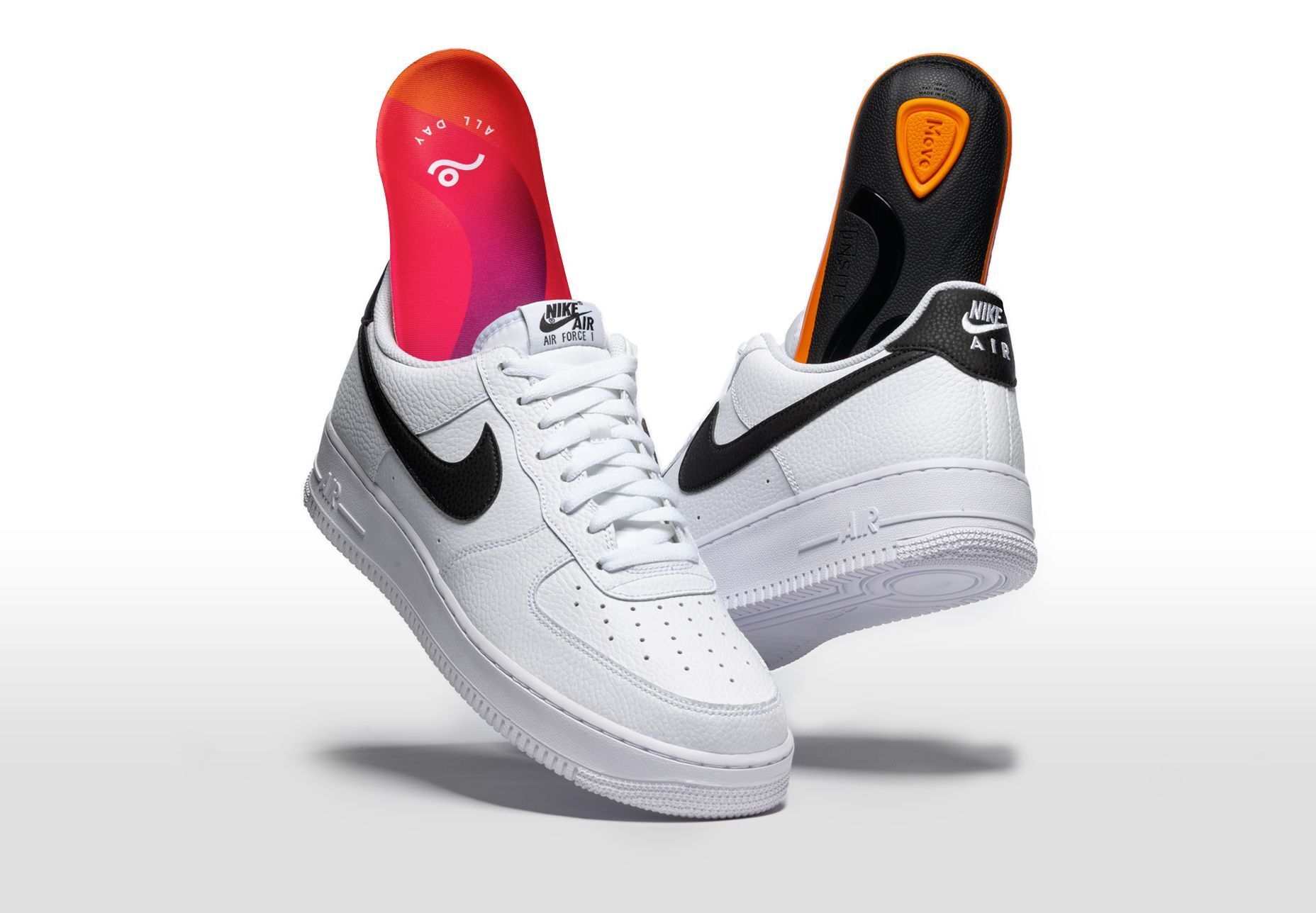 9. Move Insoles
For any of you who has a sibling that loves exercise, fitness, sports, or often has foot pain – wrap up a pair of Move Insoles.
As you know, the shoes we buy don't tend to come with very comfortable or supportive insoles. Move Insoles was created out of a need for superior comfort and greater foot support for athletes and everyday people. Using the most advanced podiatry technology available for professional athletes, Move Insoles is successfully bringing that knowledge to consumers. Move is great for the holiday gift recipient looking to improve their performance, prevent injury and recover quickly from a game or workout. They have 'Game Day Pro' insoles for sports and fitness enthusiasts, and 'All Day' insoles for everyday comfort.
10. Snacks from Walton Wood Farms
When thinking of gifts for siblings, we can all agree that you likely can't go wrong with food-related gifts like gourmet snacks.
Check out Walton Wood Farms for a unique selection of delicious snacks such as Chocolate Covered JuJubes or a BBQ seasoning set. You could even buy a few of your sibling's favorite snacks, along with some unique finds they likely haven't tried yet, and put together a little Christmas gift basket for them.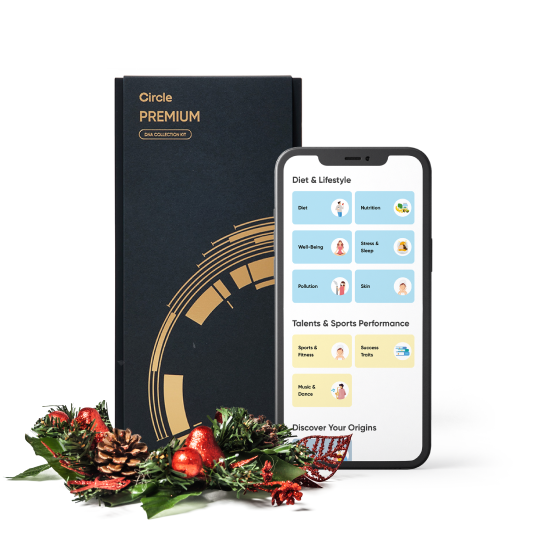 11. At-Home DNA Test: One of the Most Unique and Useful Gifts for Siblings
An at-home DNA testing kit from CircleDNA is undoubtedly a fabulous gift for any sibling or friend of yours. Not only does a CircleDNA test provide him or her with over 500 reports about themselves based on their genetics, but the DNA test itself only takes a couple minutes of their time to do. Anyone could benefit from learning hundreds of health reports and DNA insights about themselves with only a few minutes of their time needed to utilize this unique gift.
Your sibling will love how much information they'll learn about themselves with this unique and interesting gift. It happens to come in a cute box and it's very easy to wrap. There are many different DNA tests to choose from (for example, some of them focus more on health and genetic fitness insights) so you could always get a CircleDNA digital gift card if you aren't sure which one to buy.