Whether you're attending a potluck gathering, a bridal shower, or hosting a dinner party at your home, chances are most of your guests love a good dip. You never want to arrive empty handed when you're attending a gathering, and you also need an appetizer to tide your guests over if you're hosting a dinner party. Look no further than homemade dips. It's fun to get creative with decadent dips, to serve with crackers, a vegetable tray, or bread.
Some of the best dips out there are the ones made from scratch with perfectly matched ingredients that compliment each other and turn out creamy and flavorful .
You're sure to impress your guests when you tell them you made your delicious dip from scratch, and that it's not from a store-bought container. They'll be dying for you to share the recipe.
Below are 4 dips you can make from scratch that are flavorful and delicious. And don't worry, we've included instructions on how to make each dip.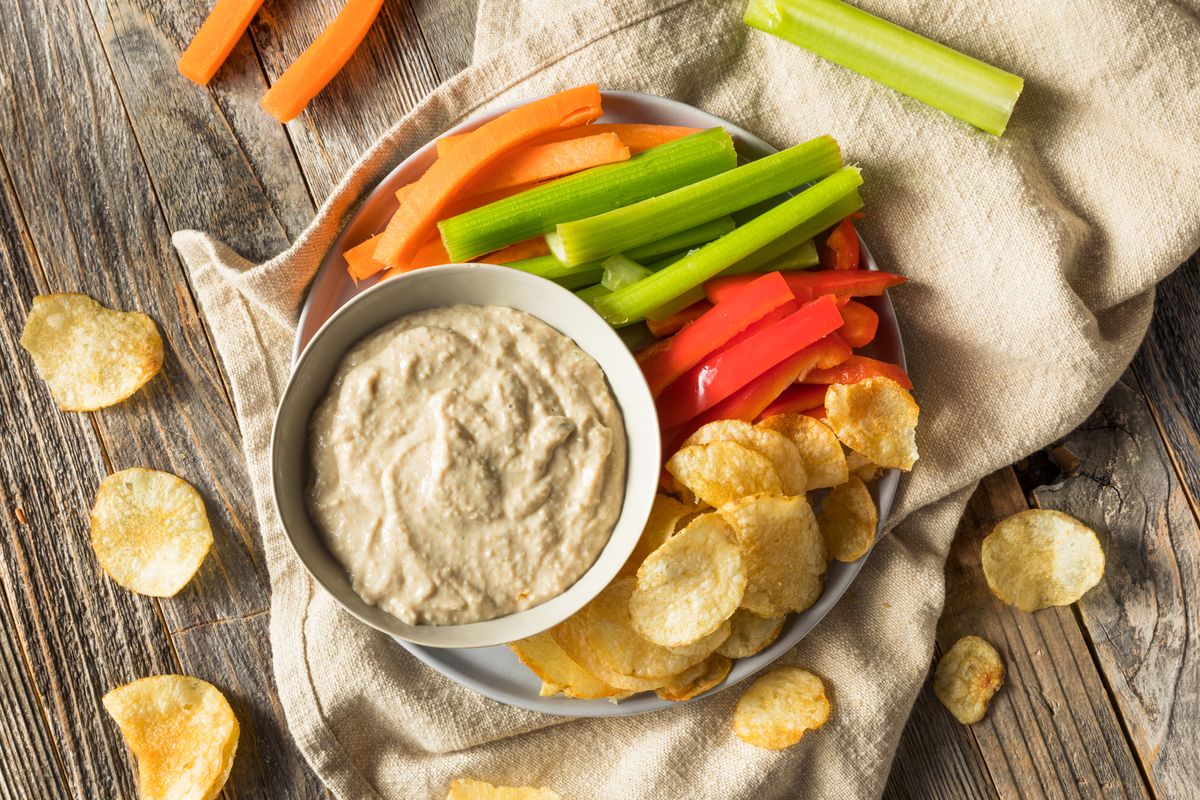 1. Onion Leek Dip
Many people forget how delicious leeks taste with onion, especially when perfectly sauteed and blended together for your homemade dip. To make this tasty onion leek dip, you will need:
2 leeks, tops discarded, chopped
2 tbsp of oil, divided
2 medium onions, chopped and diced
½ tsp of sea salt
¼ tsp of coarsely ground black pepper
½ cup of creamy caesar dressing, adding more as needed
In a frying pan, heat 1 tablespoon of oil over medium heat. Once the oil is heated, add the chopped leeks. Saute the leeks for about 6 minutes, then add the remaining tablespoon of oil, followed by the diced onions. Saute in the pan for about 15 minutes, until browned.
Allow veggies to cool, then place them into a food processor. Add ½ cup of dressing, and pulse/blend a few times to combine the ingredients. Add additional dressing to reach your desired texture and thickness of dip.
2. Mushroom Leek Dip
Note that if you and your guests are mushroom lovers, you can modify the above onion leek dip by simply replacing one ingredient with mushrooms. You'd just replace your diced onions with a 14-oz box of diced mushrooms instead. After you saute your leeks for 6 minutes in oil in the frying pan, you add some butter or more oil to the pan, and add your diced mushrooms to the pan instead of adding diced onions.
This creates a delicious mushroom leek dip, another unique and absolutely delicious dip for anyone who loves flavorful mushrooms. Just like the onion and leek mixture, the leek and mushroom mixture also takes approximately 15 minutes to properly saute, before blending it with the creamy caesar dressing and other ingredients in the food processor.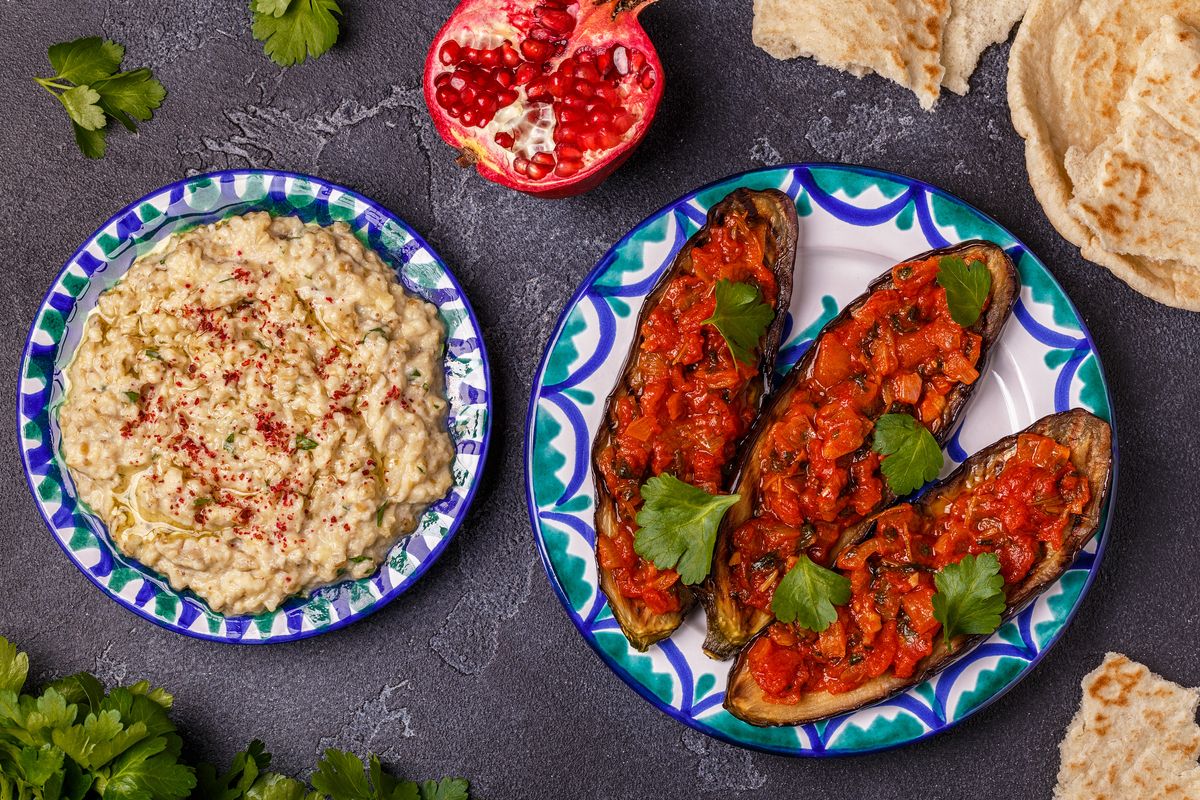 3. Garlic Eggplant Dip
Few things go together as deliciously as garlic and eggplant. This homemade dip is sure to be a hit, and it's made with love, since roasting eggplants is no quick feat.
1 medium eggplant
10 – 12 cloves of garlic
1 medium onion, diced
1 and a half tsp of sea salt, divided
3 tsp of oil, divided
2 tbsp of creamy caesar dressing
½ tsp black pepper
Start by preheating your oven to 375 degrees fahrenheit. Then cut your eggplant in half, vertically. Drizzle 1 teaspoon of oil on each eggplant half. Sprinkle ½ teaspoon of salt on each eggplant half, then press garlic cloves into the eggplant.
Place eggplant halves cut-side down on a baking sheet. Roast your eggplant halves in the oven for 1 hour, or until the eggplant is very soft. Allow the eggplant to cool off after taking it out of the oven. Scoop out the eggplant flesh and garlic, but discard the eggplant skin.
In a frying pan, heat your remaining 1 teaspoon of oil. Once the oil is heated in the pan, add your diced onion, sprinkle with ½ teaspoon of salt, and saute the onion until it's golden brown.
In a food processor, briefly pulse to process the eggplant and onions. Add spices to tastes, such as pepper, and a touch more salt, and add the dressing. Pulse/blend everything together in a food processor until a creamy dip has formed. Be sure to taste as you go, to see if anything needs to be amended, such as more dressing or more pepper.
4. Red Onion and Tomato Guacamole
Guacamole is a favorite dip for many people, and a truly fantastic guacamole made from scratch is always a win at any party. For this red onion and tomato guacamole dip, you will need:
2 ripe avocados that are soft enough to mash
½ cup of tomatoes, chopped finely
1 tbsp red onion or shallot, chopped finely
2 tbsp of lemon juice from a ripe lemon
1 tsp of Himalayan pink salt
½ tsp of coarsely ground black pepper
Start by cutting your avocados in half, removing the pits, and scooping out the flesh. Place your avocado flesh into a mixing bowl. With a fork, mash your avocados. Then stir in the chopped red onion and chopped tomatoes.
Add lemon juice, and season to taste with salt and pepper. Keep mashing the mixture with a fork until a creamy guacamole is created.
Homemade Dips: The Bottom Line
Of course, when making dips you'll be serving to guests, it's wise to find out about any food sensitivities or food allergies. If you're curious about your own potential food intolerances, or curious about what diet type suits you best based on your DNA, read your genetic diet and nutrition reports from CircleDNA.
For more wholesome recipes, check out the new cookbook, Food You Love: That Loves You Back.