Finding the perfect Hanukkah gift ideas for your loved ones this Hanukkah doesn't have to be complicated if you know a lot about the person you're shopping for.
The ideal present for anyone will always be based on their specific interests, preferences, and hobbies. Tailor your gift to the recipient, and you're sure to hit the right chord every time.
If you're looking for Hanukkah gift ideas for a friend of yours, it helps to have a basic understanding of Hanukkah traditions before you start your search. This can help you to choose more respectful gifts, and avoid any embarrassing mishaps. For instance, did you know that not all families exchange gifts during Hanukkah?
After all, gifts weren't traditionally a part of Hanukkah. Instead, most people gave a small amount of money or chocolate coins known as 'gelt' to children during the festive period.
This year, Hanukkah begins the evening of Sunday, December 18th. It's always an 8-day long holiday, and it ends the evening of Monday, December 26th.
It's worth asking your Jewish friends and loved ones how they prefer to celebrate Hanukkah, before you start shopping for gifts.
Hanukkah Gift Ideas: 8 Days of Gifts
Many Jewish families exchange gifts for the full 8 days, and participate in '8 days of gifts'. However, it's common for many family traditions to include a 'theme' for each day of Hanukkah, and the gift should fit that theme.
For example, day 1 of Hanukkah might be traditional Hanukkah gifts, while a different day is handmade gifts, then games, food, and another day is personalized or general gifts for each recipient.
If you know Hanukkah gift-gifting is a tradition for your friends or loved ones, the following Hanukkah gift ideas may give you the inspiration you need: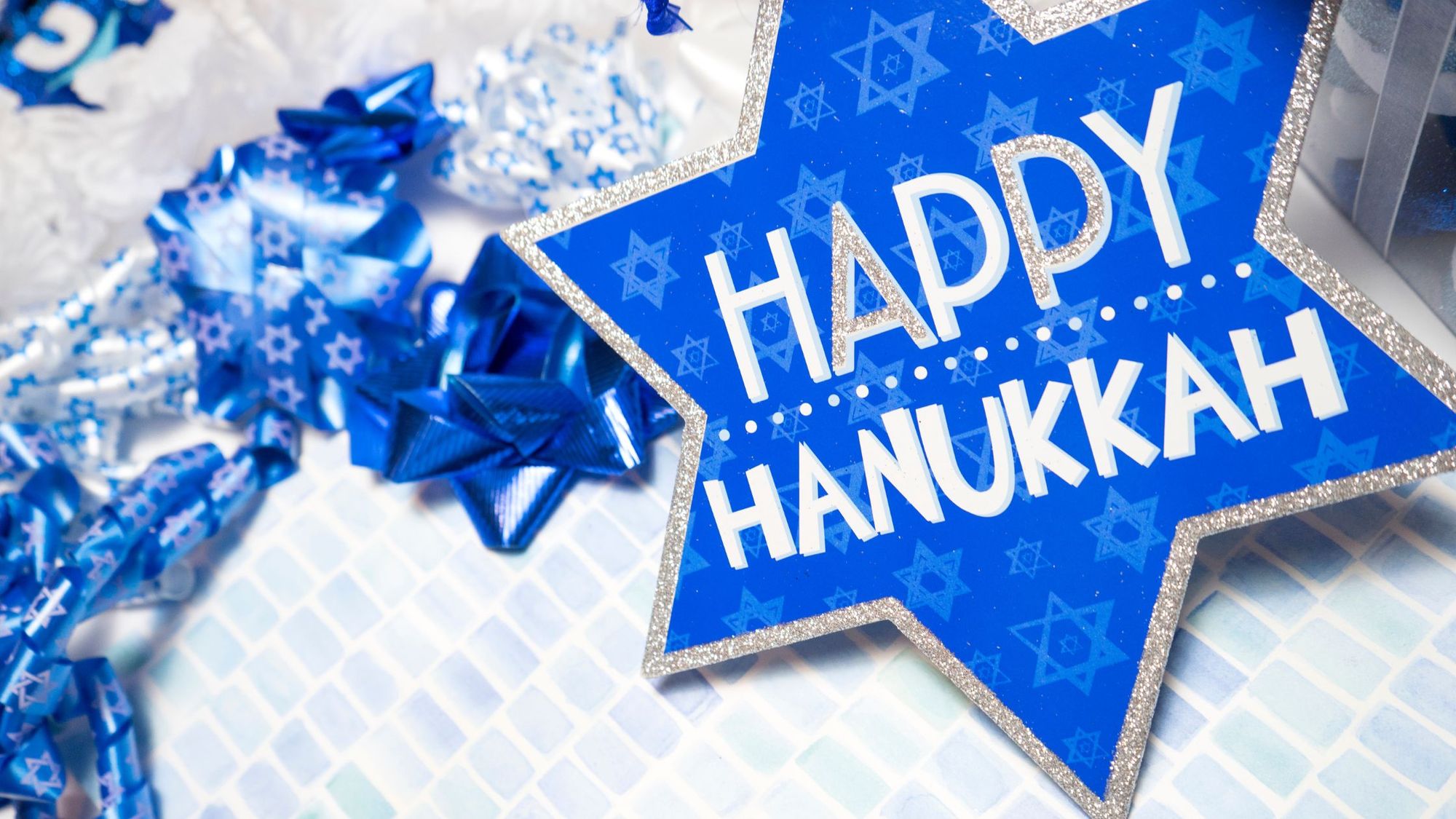 1. Traditional Hanukkah Gift Ideas
Traditional Hanukkah gift ideas are an excellent way to show your respect for your loved ones. If you're not part of the Jewish faith yourself, it's worth doing a little research before you start shopping. The time and effort you put into choosing a respectful gift will make your choice more meaningful.
Some people avoid giving traditional Hanukkah gifts because many of them are very stereotypical gifts.
However, if you feel it's right to get a traditional gift, one excellent option is to purchase an ornate, high-quality dreidel. The four-sided spinning top is one of the most well-recognized symbols of the Jewish holiday. Dreidels can be made from wood, silver, and a range of other materials, and some are even passed down through the generations.
Some people even collect different styles of dreidels, so you can ask your friend or loved one about the options they already have if you're planning on adding to their collection.
You can also consider other traditional gifts such as beautiful candles for their menorah, or a set of chocolate coins wrapped in golden foil for children.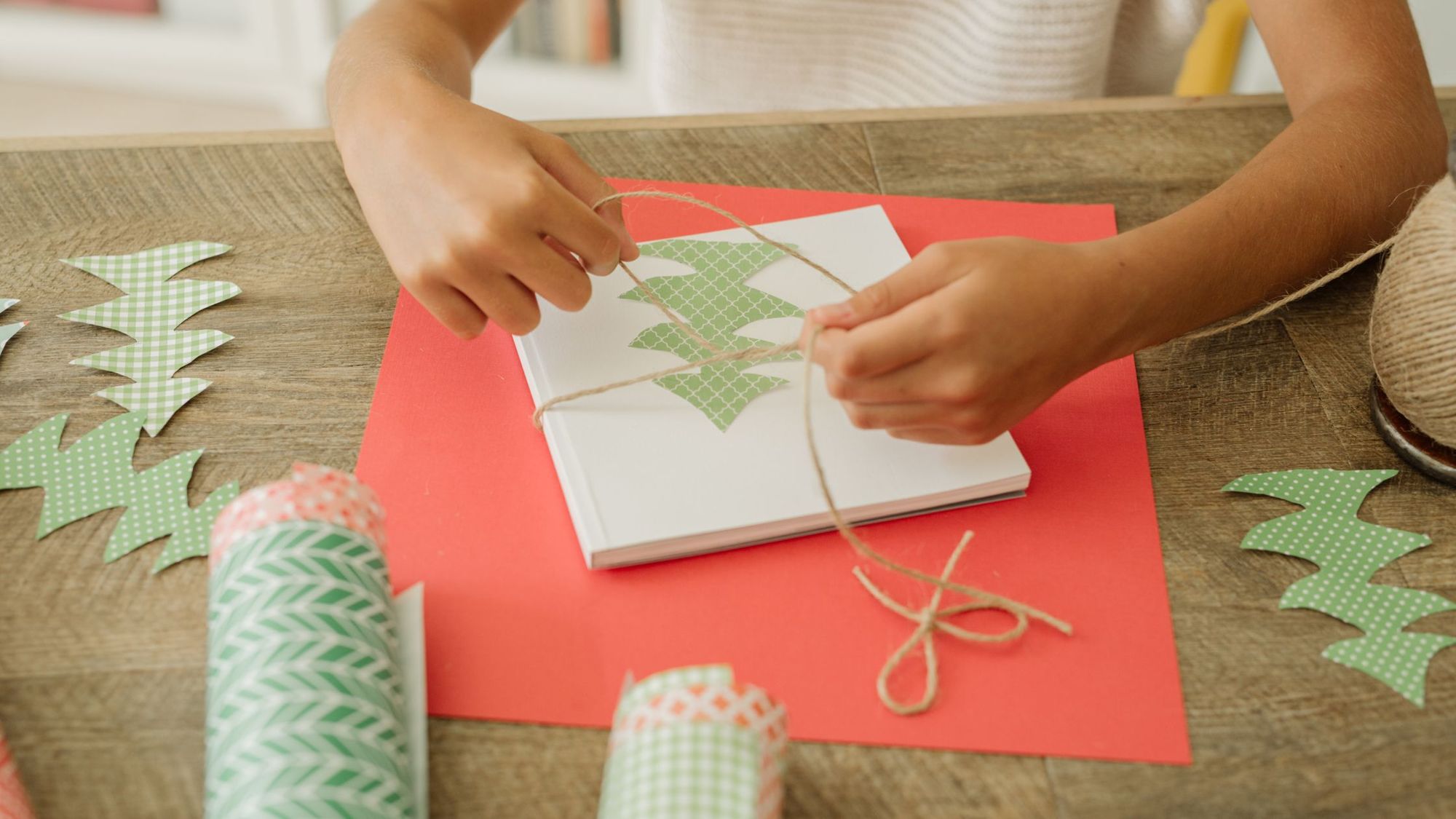 2. Handmade Gifts (and Other Small Gifts)
When families are doing the '8 days of presents' tradition, not all the days need to involve big, expensive presents.
Many families dedicate one day of Hanukkah to handmade gifts or small gifts.
This could either be something you make yourself, like beaded bracelets or a knitted winter hat, or it could be a small yet unique gift you find on Etsy.
For example, check out the beautiful handmade soaps from Jiro Soap. Some of these handmade soaps are even Hanukkah themed soaps, like this beautiful dreidel soap. Others are gender-neutral soap designs anyone would love, such as this 'Winter Nights' soap from Jiro Soap, which also happens to smell amazing.
You might also consider a cute tin of all-natural Solid Perfume from Sea Witch Botanicals for another small Hanukkah gift that anyone could enjoy, since many of their fragrances are unisex. Their fragrances also are made with essential oils, and no synthetic fragrances are used.
3. Games
For many Jewish families, Hanukkah is all about spending meaningful family time together. Family Hanukkah gift ideas, which bring people together, are almost always appreciated. You can consider creating a personalized puzzle with your recipient's favorite snaps from Instagram. For grandparents, a puzzle based on a picture of their grandkids might be a great choice.
You might even decide to include a frame with your gift, so when the puzzle is complete, your loved ones can keep it preserved and showcase it in their home.
Board games are another popular choice, if you know what kind of games your intended recipient enjoys. Alternatively, you can opt for traditional card games. Try to ensure your chosen game is appropriate for people of all ages, so aunts, uncles, nieces, nephews, and grandchildren can all get involved in the game.
If you're shopping for a younger person, it might be worth checking out what kinds of games and activities are trending on social media. Instagram, TikTok and Pinterest can be fantastic sources of inspiration when you're struggling to find ideas.
4. Gift Basket Full of Delicious Food
If you're struggling to find the perfect Hanukkah gift ideas, you likely can't go wrong with a gift basket of delicious treats. You can choose to bake your own Latkes from scratch, include some tasty Hanukkah cookies, include some charcuterie, chocolate coins or hot chocolate mix, and perhaps throw in a nice loaf of some sort.
You can make your own gift basket with home-cooked food, purchase a food-based gift basket, or the best of both worlds: Include some items you purchased such as this Organic Green Curry Kit from Verve Culture, as well as some treats you baked yourself.
When it comes to purchasing food-based gift baskets, it's worth doing plenty of research in advance. Find out first whether your loved ones have any specific intolerances or food sensitivities, so you can avoid problematic ingredients. Make sure any baskets you purchase are completely kosher unless you know it's okay to branch out with other options.
It's also worth checking on your friend's dietary habits. If the person you're shopping for this year is trying to eat a little healthier, or reduce their intake of calories, maybe you could opt for some more nutritional foods. Try switching chocolate coins out for fresh fruits, and switch sugary hot chocolate mix out for healthy vanilla-flavored fiber powder from Uplift Foods.
5. Clothing, Accessories or Home Decor
Personal gifts are always nice, similar to Christmas gifts. Shop with the recipient in mind, and think about what they'd truly get a lot of use out of. If you know your intended gift recipient isn't a big fan of flashy accessories, stick to something simple and practical with a clothing based gift. You can choose something perfect for the winter months that they'll use a lot, such as a soft scarf or a pair of comfortable socks.
Getting Hanukkah gifts for a woman? If you know they love being active yet stylish, you could get them some stylish athleisure from Halara. For example, these denim-style athleisure leggings from Halara (which look like jeggings) are equal parts stylish and practical. They can be worn out, or a person could exercise in them because the material is very stretchy, flexible and comfortable.
For men, consider gifting a super soft hoodie in California Cowboy's Wagyu Fleece which has a comfortable stretch and unbelievably high-quality material.
If your gift recipient is more of a homebody, they'll probably love the gift of comfort in the form of this stylish and soft pom pom throw blanket from Sunday Citizen.
6. Skincare or Beauty-Related Gifts
August & Monroe has a wonderful gender-neutral skin care product called Wake-Up Call Eye Serum, as well as an exfoliating dry brush which is an excellent addition to anyone's skincare routine.
If you're shopping for a woman, consider some fun makeup as a Hanukkah gift. This Color & Contour Holiday Kit from NOTO includes makeup, brushes, and a carrying bag. The products in this gift set are vegan, natural, and cruelty-free.
7. Books and Cookbooks
Books are a fantastic choice when you're looking for Hanukkah gift ideas that suit all ages. There are plenty of Hanukkah themed options out there, such as Hanukkah Lights Everywhere for the children, or Hanukkah coloring and sticker books. You could even combine the book and game ideas and choose a set of Hanukkah Mad Libs books for your loved ones.
Books don't have to be Hanukkah related to have the right impact during the holidays either. Think about the goals your friends and family have this year, and see whether you can find a book to help them develop new skills or talents. Cookbooks are a great option for people who want to learn to be more self-sufficient in the kitchen and those who want to try new, healthy meals.
This new cookbook from Rorie Weisberg, Food You Love: That Loves You Backis an affordable, fantastic cookbook with Kosher recipes.
You could even create a themed hamper to accompany your cookbook, complete with spices and herbs the recipes call for, a personalized apron, wooden spoon, and anything else you can think of for a food lover.
8. The Gift of Health: a CircleDNA Test
For a gift idea that's both practical and meaningful, why not choose a CircleDNA test? A DNA test is an amazing way to give your loved one the gift of better health and wellness this festive season.
Not only do you provide your friend or family member with a great way to learn more about themselves with a CircleDNA at-home DNA testing kit, they'll also learn more about their personality, their behaviors and possible genetic talents, but you also give them the guidance they need to achieve better health.
A DNA test can tell someone everything they need to know about their food intolerances, nutritional needs, body composition, genetic health risks, and even genetic sleep traits to help them figure out how to get a better sleep..
Final Tips When Choosing Hanukkah Gift Ideas
There are plenty of great Hanukkah gift ideas out there to choose from, but if you're not Jewish, you might want to do some research before buying your Jewish friend a Hanukkah gift.
From accidentally giving them a stereotypical gift such as a Star of David necklace, to accidentally putting non-kosher food in a gift basket for someone who eats kosher, research helps you avoid these mistakes. Here are some quick tips to ensure you don't make any embarrassing mistakes this year:
· Choose small, thoughtful gifts: Lavish gift giving isn't a typical Hanukkah tradition, so you don't necessarily need to go over-the-top with expensive items. Gifts like books, food, and small personal gifts are often well-received, alongside gift certificates.
· Ask about specific family traditions: Remember, every Jewish family is different. Some families may not exchange gifts at all, while others only give certain gifts during the 8 days of Hanukkah. It's worth asking your loved ones if there are any specific traditions you should be aware of.
· Avoid Christmas-themed gifts: While you're likely to find a lot of Christmas-themed gifts in colors of green and red throughout stores this holiday season, it's best to avoid overly Christmassy options where possible. Don't use Christmas wrapping paper where possible, and avoid anything which might not be appropriate for a Jewish family.
· Choose the right date: Hanukkah is an eight-day celebration, which doesn't just include the 25th of December. Don't wait until the 25th to give your gifts unless you've agreed to do this in advance. Hannukah this year starts on the 18th of December, so it's worth keeping this in mind if you're planning the right date for a delivery.
· Stay away from non-Kosher foods unless you're sure it's okay: While every Jewish person may have their own specific dietary requirements to be aware of, it's worth keeping the basics in mind. Don't give non-Kosher gifts unless you know for a fact your recipients can eat them.
· Avoid overly stereotypical Hanukkah gifts: The most important tip is that a Hanukkah gift doesn't have to be Hanukkah-related. It can just be a general gift you know the recipient will love, like a beautiful winter scarf or a tin of solid perfume. When in doubt, just get a normal gift that is something you think they'd like.
Choosing the ideal Hanukkah gift ideas for your friend or loved one doesn't have to be as challenging as it seems. Similar to any other gifting occasion, the thought you put into choosing the ideal gift is what makes it special. Take your time to consider their lifestyle, likes, dislikes, and interests, and make sure you understand their specific Hanukkah traditions.