---
When we think of the ultimate summer treats, drinks, and desserts, most of us have the same idea in mind. We want something cool, refreshing, and light.
Summer treats should be tasty, but ideally they'll also cool us down on a hot summer day. As an added bonus, summer treats should satisfy your sweet tooth without being too heavy on the calories.
From homemade creamsicles to watermelon slushies, everything on this list is sure to taste delicious while helping you beat the heat:
1. Homemade Fruity Popsicles for Healthy Summer Treats
Once you start making your own popsicles at home, you'll never want to stop. You can make these awesome summer treats as healthy or as sugary as you like, and there are endless flavor options. Homemade popsicles are easy to make, and incredibly refreshing on a hot summer day.
You can get popsicle-making kits on Amazon, and sometimes you can even find them at a dollar store. It's typically a silicone mould that you pour your fruity popsicle ingredients into, and freeze in your freezer.
Ripe fruit is best for blending to make fruity popsicles, because it tastes the sweetest and blends the easiest. Below is a recipe for the classic red strawberry pops:
Strawberries (2 cups, sliced)
Lemon Juice (2 tablespoons)
Sugar or Stevia Sweetener (¼ cup of sugar or 1 – 2 packets of Stevia sweetener)
Water (¼ cup)
Simply blend these ingredients until smooth, and pour into your popsicle moulds. Don't forget to insert a popsicle stick before you freeze them! Freeze overnight or for at least 5 hours.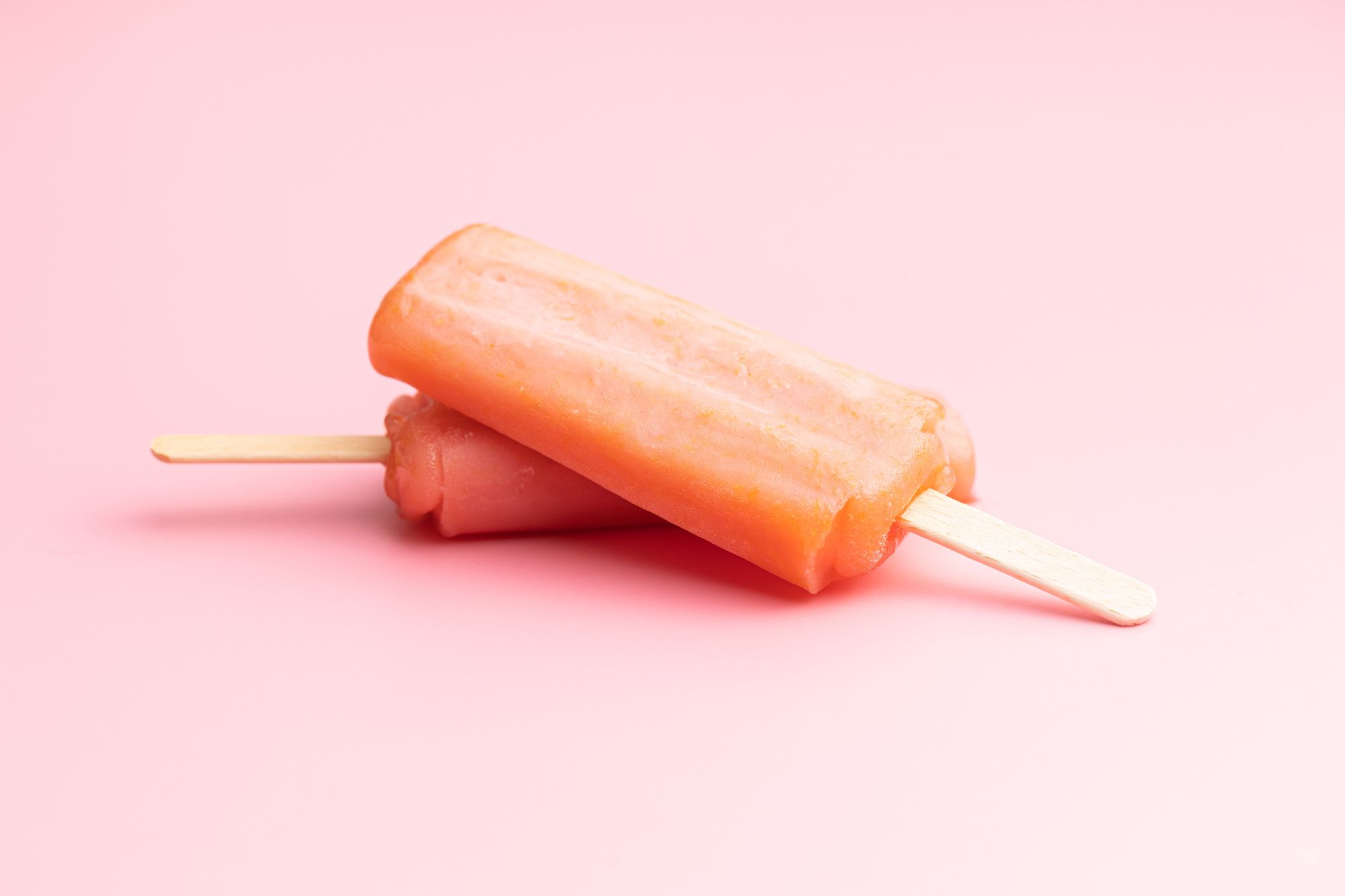 2. Homemade Creamsicles
Creamsicles (or creamy popsicles) are another delicious cool treat in the summer. You can make a decadent version of the classic orange creamsicles, for example, by blending heavy whipping cream with fresh-squeezed orange juice, sugar, and vanilla extract.
However, you can also make healthier versions of creamsicles by using Greek yogurt or coconut milk instead of whipping cream or heavy cream.
For an orange creamsicle I'd recommend using vanilla flavored Greek yogurt with orange juice and a sweetener of choice.
Below is a recipe for creamsicles that are a classic peaches and cream flavor:
Peaches (4 ripe peaches)
Vanilla Yogurt (1 cup)
Milk (½ cup)
Maple Syrup or Agave Syrup (⅓ cup)
These peaches and cream popsicles (creamsicles) are incredibly easy to make. Simply peel the skin off of the peaches, cut them into small slices, and blend together with the yogurt, milk and syrup. Pour the creamy mixture into your popsicle moulds and freeze for at least 5 hours. Once the creamsicles are frozen and ready to eat, run warm water over the silicone moulds and slide out the creamsicle.
3. Pina Colada
The classic pina colada blended beverage (with the consistency of a smoothie) can be enjoyed as a virgin drink, or with a touch of rum. Either way, it's one of the most popular summer treats out there.
Something about pineapple and coconut just goes together beautifully. Below is the very simple recipe for pina coladas:
Pineapple chunks (2 cups, either fresh or frozen)
Ice (use at least 1 cup of ice unless your pineapple is frozen)
Cream of Coconut (¾ cup)
Blend these ingredients until smooth, and serve with a pineapple wedge for a decorative garnish. Then you'll truly have vacation vibes.
You can find cream of coconut at the grocery store, and this is what makes the pina colada have its delicious coconut flavor. Some people use more than ¾ cup because they love the coconut flavor to stand out. Using coconut milk instead of cream of coconut won't yield the same results.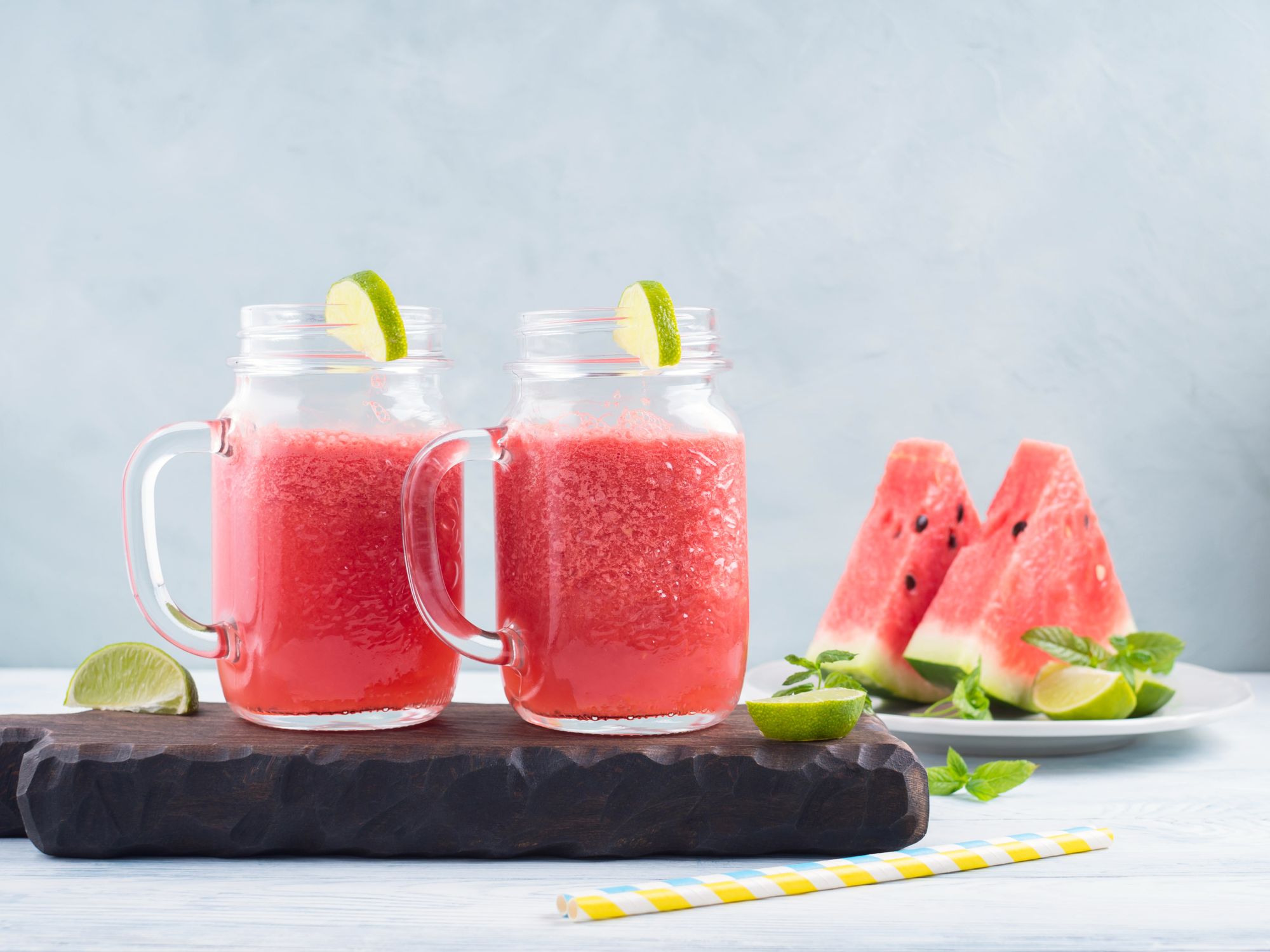 4. Healthy Watermelon Slushie Drink
A low-calorie, healthy, delicious and cold beverage perfect for summer is the watermelon slushie. It's incredibly easy to make, and it'll cool you down and leave you feeling refreshed. Here's what you'll need:
Frozen cubes of watermelon from your freezer (you can cut up a watermelon and freeze the watermelon cubes for at least 24 hours.)
5 cups of watermelon cubes will make approximately 2 – 3 slushies.
1.5 tablespoons of organic maple syrup
2 tablespoons of fresh mint leaves
½ lime, juiced and squeezed
1 cup of water
To make your watermelon slushies, you can blend all of the above ingredients together in a blender or food processor, and serve with a metal or paper straw. The above ingredients are for 2 slushies, and you can double the ingredients to make 4 slushies.
5. IceBox Cake
Icebox cake is one of the tastiest summer treats you can make, and it's also a cool and light dessert. Some preparation is required, as the icebox cake is meant to sit in your fridge overnight to set.
Layers of chocolate wafer cookies and freshly whipped cream (or cool whip) create a delicious cookies-and-cream style cake that isn't as heavy as traditional cake.
Below are the only ingredients you need to make icebox cake:
Chocolate Wafer Cookies
Whipped Cream (or Cool Whip)
Vanilla Extract
The first thing you'll need is a couple of boxes of chocolate wafer cookies. At the grocery store, look for Mr. Christie's chocolate wafer cookies, as these are perfect. They look like plain, thin, circular chocolate cookies. Similar to the cookie part of an oreo cookie. In fact, if you can't find chocolate wafer cookies at the grocery store, you can use oreo thins instead.
It's pretty easy to make icebox cake. All you have to do is grab a glass dish of any kind – even a casserole dish – and start layering.
Layers of chocolate wafer cookies alternate with layers of cool whip or whipped cream to make this delicious layer cake. You can mix a teaspoon of vanilla extract into your cool whip or whipped cream before you start layering. Aim to have at least 8 layers of cookies, because the cookies are thin, so you'll need about 8 layers to have a decent sized icebox cake.
The top layer of the icebox cake should be the whipped cream or cool whip. You can sprinkle crushed chocolate wafer cookies on top. Cover with plastic wrap and refrigerate overnight. Although it will still taste good even if you only refrigerate it for 4 hours, for best results, refrigerate overnight.
Is it in Your DNA to Have a Sweet Tooth?
If you often find yourself craving sweet treats, you might have your genetics to blame. Some people are genetically more likely to have a sweet tooth and crave sweets. You can find out this information, along with hundreds of other reports and DNA insights, by taking a DNA test from CircleDNA. If you do have a chronic sweet tooth, see if you can satisfy your sweet tooth with one of the healthier recipes in this list of summer treats, such as the fruit-and-yogurt popsicles.
---
Reference
The Ultimate Guide to Homemade Popsicles (Sarah Bond) https://www.liveeatlearn.com/how-to-make-homemade-popsicles/