Searching for healthy Christmas foods can feel like an impossible task at times. After all, the holiday season seems to be all about indulgence, with meals packed full of fat, carbs, and sugar. It's no wonder so many of us start off the new year with a little extra holiday weight.
However, if you're hoping for a healthier yuletide this year, don't despair. With a little creativity, it's possible to transform even the most lavish meals into healthier alternatives, packed full of vitamins and minerals to help you feel nourished and satisfied.
6 Healthy Christmas Foods
Today we're sharing some of the top healthy Christmas food ideas to ensure you can enjoy all of your favorite treats from the season, without the bloat, guilt, or food comas.
Below are 6 healthy christmas foods to try that are healthier versions of your favorite Christmas meals: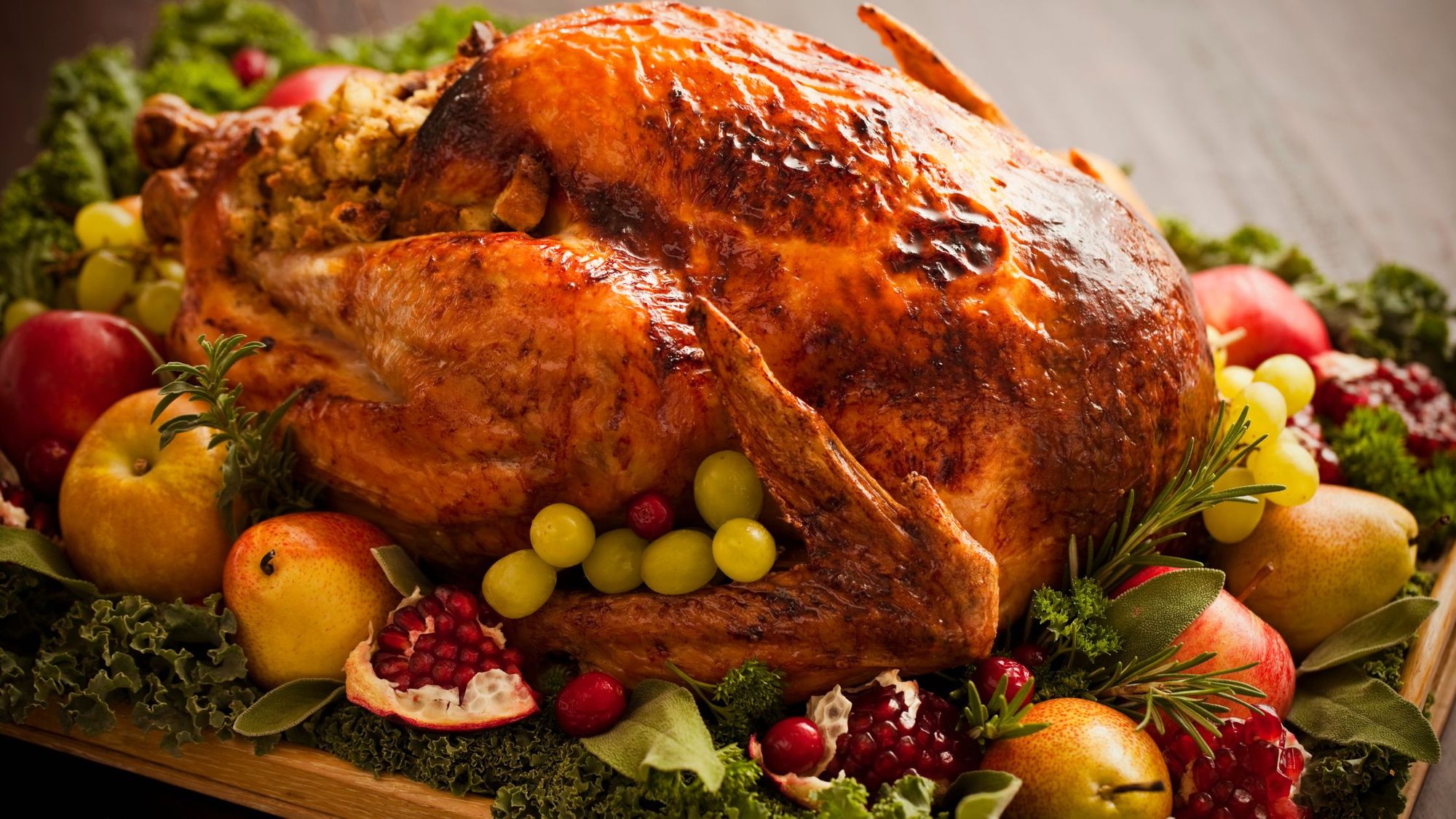 1. Herb-Roasted Turkey and Low-Fat Stuffing
For many, turkey is the staple entree on Christmas day. While some families do prefer ham or roast beef, turkey remains the go-to centerpiece for the majority of non-vegetarians on Christmas. The good news is that Turkey is a relatively low-fat option for people in search of healthy Christmas foods.
Turkey is also a good source of protein, and it's packed full of B-complex vitamins such as niacin, B6, and B12.
What makes a turkey dinner unhealthy is basting the turkey in large amounts of butter and fat, and filling them with calorie-rich stuffing.
It's typically the sides that are served with the turkey (like stuffing) that make this meal the most unhealthy. Here's how you can enjoy your turkey and stuffing the healthy way this year.
Ingredients for the turkey:
· 10-12 pound turkey
· 1/2 cup of mixed thyme, rosemary, sage, and oregano
· 2 tbsp canola oil
· 1 tsp salt
· 1 tsp freshly ground pepper
· 1 onion cut into slices
· 3 cups of water
Ingredients for the stuffing:
· 1 tbsp of olive oil
· 1 large onion (finely chopped)
· 2 garlic cloves (minced)
· 2 sticks of celery (finely chopped)
· 76g of peeled chestnuts
· 75g of almonds
· 100g of wholemeal bread
· 1 cup of chopped parsley and sage
· 1 egg
· 15g of dried apricots
Preheat your oven to 475 degrees Fahrenheit and prepare the turkey by removing any giblets. Place the turkey breast-side up on a roasting pan and pat dry, then mix your herbs, oil, salt, and pepper in a small bowl. Rub the mixture all over the turkey, making sure to get under the skin.
Tie the legs together with kitchen string, and add 3 cups of water to the roasting pan before placing everything in the oven for 45 minutes. After 45 minutes, remove the turkey from the oven and cover it with foil, then return back to the oven for up to 2 hours more, until fully cooked.
While your turkey is cooking, you can prepare your stuffing balls by frying your onion, garlic, and celery in a small pan until soft. Tip the mixture into the food processor with the rest of the ingredients, excluding the egg, and pulse until thoroughly chopped. Add the egg and pulse until the mixture is fully combined, then use wet hands to roll the mixture into small balls. Cook for 25 minutes.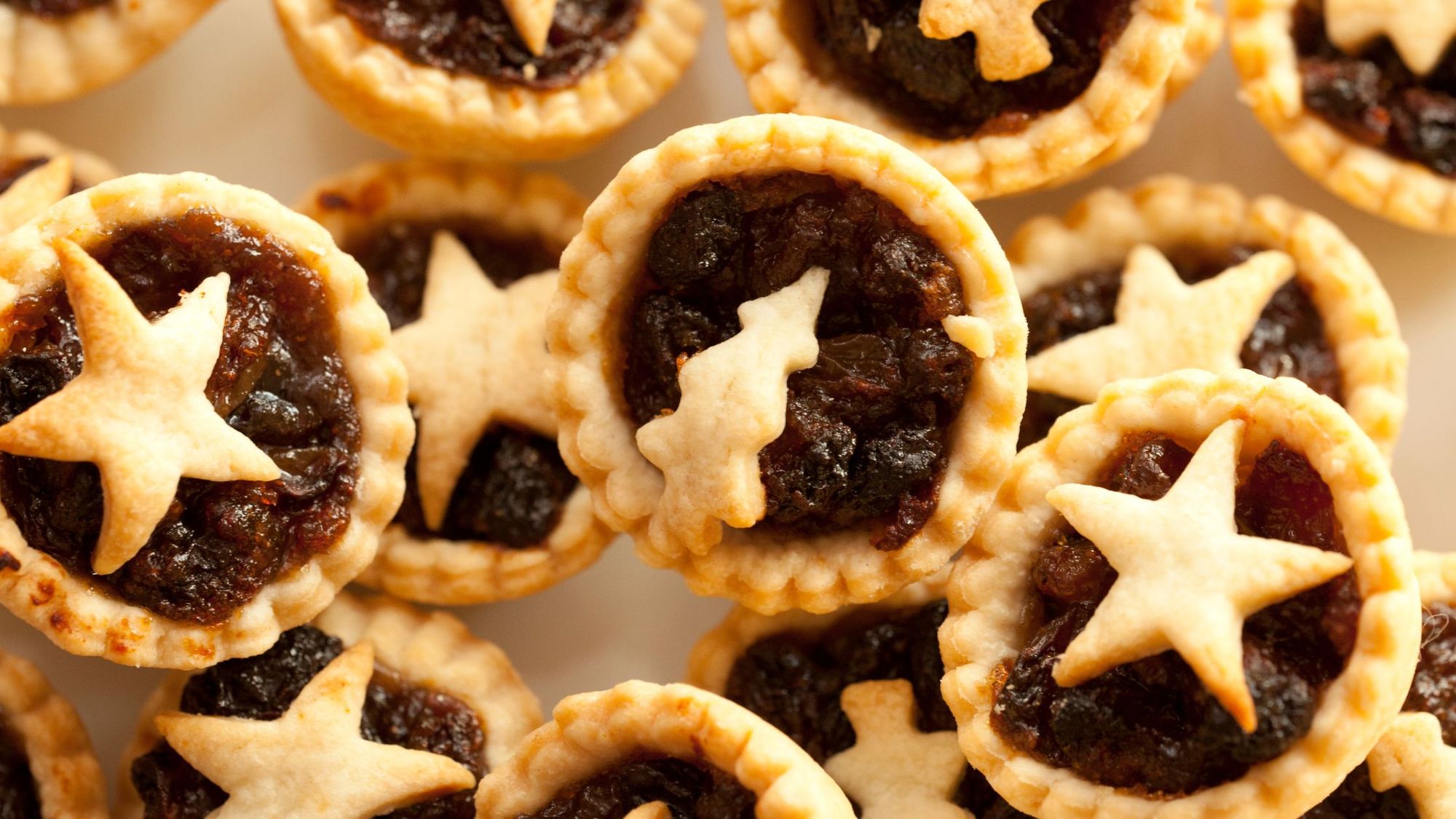 2. Carrot and Apple Mince Pies
When you think of healthy Christmas food, mince pies are unlikely to be the first thing that comes to mind. These treats are high in saturated fat, sugar, and calories, particularly if you like to add your own icing. Fortunately, if you're looking for some alternative Christmas food ideas, there are plenty of great recipes out there for making low-fat mince pies.
This recipe is bursting with fruit and vegetables, so it could even give your immune system a boost throughout the winter months. You'll need:
· 2 apples (any type)
· 1 carrot
· 1 orange
· The juice and zest of 1 orange
· The juice of half a lemon
· 6 tbsp raisins
· 1 tbsp maple syrup
· ½ tsp of ground cinnamon
· 1 packet of shortcrust pastry
Peel your apples and orange, and dice them into small cubes, before peeling and grating your carrot. Put the fruit and vegetable mixture into a sauce pan, along with your orange zest, maple syrup, cinnamon, raisins, and citrus juices. Heat the pan for around 25 minutes until the fruit softens, and preheat your oven to 400 degrees Fahrenheit.
Lightly grease the cups of a tart tray and roll your pastry out, cutting rounds that are slightly larger than the muffin tray holes. Leave the lid off the top of the pie for a healthier finish. Place a heaped tablespoon of filling into each of your tart casings, and bake for 15 minutes until golden.
3. Healthy Pomegranate and Dark Chocolate Christmas Cookies
It's hard to focus on eating healthy Christmas foods when there are so many delicious baked treats available during the festive period. Christmas cookies are a popular option for people of all ages, but they're usually high in sugar, carbs, and fat.
A good way to enjoy your Christmas cookies without the guilt is to swap out some ingredients. Switching milk chocolate for dark chocolate gives you access to a host of health benefits and antioxidants. Adding pomegranates into the mix will also give you a dose of vitamin C for winter immunity.
Plus, red berries like pomegranate tend to pair deliciously with dark chocolate.
For this recipe you'll need:
· 1 cup of pomegranate seeds
· Half a cup of dark chocolate chips
· 1 cup Unsweetened coconut milk
· 2 bananas (mashed)
· 1 tsp of baking powder
· ½ tsp of salt
· 1 cup of coconut flower
· 1 tbsp of vanilla extract
· The zest from 1 orange
· 1 tsp of walnut oil
Preheat your oven to 375 degrees Fahrenheit and prepare a cookie sheet with a liner. In a foot processor, grind your pomegranate seeds as fine as possible, and strain the juice with a fine strainer into a separate jug.
In a mixing bowl, combine your salt, baking powder and coconut flour, then place the bowl to the side. Going back to your food processor, combine your oil, bananas, vanilla extract, and orange zest.
Pour the pomegranate juice and coconut milk into the banana mixture and combine the whole thing with your dry ingredients to create a thick dough. Fold in your chocolate chips, and roll the mixture into small balls, before placing them on your baking tray. Press each ball down flat then bake the mixture for 30 minutes or until golden brown.
4. Healthy Gingerbread Men
Gingerbread is one of the staples of the festive season, but it's rarely regarded among the healthiest treats. While ginger can have a lot of health benefits, the sugar and butter in gingerbread cookies often contribute to increased weight gain. If you're hoping to bake some healthy Christmas foods this season, but you don't want to give up on gingerbread, try this recipe.
· 3 tbsp of unsalted, softened butter
· ¾ cup of brown sugar
· ½ cup of unsweetened applesauce
· 1 egg
· 1/3 cup of dark molasses
· 3 cups of all-purpose flour
· 1 tsp of baking soda
· 2 tsp of ground ginger
· 1 tsp of allspice
· ¼ tsp of ground cloves
· 1 tsp of cinnamon
In a large mixing bowl, combine the sugar, butter, and applesauce into a smooth mixture, then add your egg and molasses. In a separate bowl, combine your spices, baking soda and flour. Add the dry mixture to the wet slowly, mixing well as you go. Divide the dough into two flat bowls and cover with plastic wrap before chilling in the fridge for 2 hours.
Preheat your oven to 350 degrees Fahrenheit and dust the surface of your work area with flour, before rolling out the dough. Roll the dough out to around ¼ inch thickness, and cut into your preferred shape with a cutter. Place the cookies on a lined sheet and bake for 10-12 minutes.
5. Healthier Christmas Pudding
Christmas pudding is a holiday tradition for many families in the UK, and it's also growing in popularity throughout the US and other parts of the world. While it's not typically a healthy Christmas food, the pudding is a lot better for you than some other festive treats, as its brimming with vitamins and minerals from ingredients such as sultanas, apricots, and raisins.
Here's a great recipe for a healthy Christmas pudding:
· 100g dried apricots
· 100g raisins
· 100g sultanas
· 50g of mixed peel
· 100 ml of rum
· 100g of unsalted butter
· 100g of light brown sugar
· 1 zested lemon
· 125g of plain flower
· 2 large eggs
· 2 tsp of cinnamon
· 2 tsp of mixed spice
· 1 small cooking apple
Mix the apricots, raisins, sultanas, and mixed peel in a bowl, then pour over the run. Stir the mixture and cover with cling film, before placing the combination in the fridge to chill overnight. In the morning, grease a 1-litre pudding basin and line the base with a circle of parchment.
In a bowl, beat the lemon zest, sugar, and butter until fluffy. Beat in the eggs one at a time, followed by the flour and spices. Fold in the fruits and peel, and your chopped apple. Spoon the mixture into the basin, pressing it down with the back of a wooden spoon, and cove with a sheet of baking parchment, followed by a sheet of cooking foil.
Put an upturned plate in the base of a large pan and sit the pudding on top. Fill the pan with water until it's around halfway up the side of the basin, and steam for 2-3 hours.
6. Dark Chocolate Yule Log
If you prefer the thought of a chocolate treat for Christmas dessert to a traditional pudding, then a dark chocolate Yule log could be just the thing. Dark chocolate is full of antioxidants and great for satisfying your sweet tooth. You can also add some extra treats into the mix, such as fresh raspberries and pomegranates for some bonus vitamins.
Here's a great recipe to try:
· 75g of dark chocolate (70% or higher)
· 75g of white sugar
· 4 large eggs
· 50g of plain flour
· 2 tablespoons of cocoa powder
· 200g low-fat Greek yogurt
· 200g of raspberries
· 75g of pomegranate seeds
· 1 tbsp icing sugar
Preheat your oven to 370 degrees Fahrenheit and line a shallow baking tray with parchment. Melt your chocolate in a heatproof bowl, either in the microwave or over a pan of simmering water, and leave it to cool slightly. In a separate bowl, beat together your eggs, and sugar until the mix is light and fluffy. Using a large spoon, fold in your flour and cocoa powder, followed by the melted chocolate. Pour the mixture into your baking tray, spreading it out evenly.
Bake for around 15 minutes (until the cake is springy) and leave to cool for 10 minutes. In a small bowl, mix your yogurt and icing sugar for the filling. Fold in your raspberries and pomegranate seeds, and spread the mixture on top of the cake. Gently roll the whole cake into a log shape.
Enjoy Some Healthy Christmas Foods This Season
Coming up with healthy Christmas food ideas can seem like a challenge, but it doesn't have to be. With a little creativity and patience, you can make your favorite christmas foods a healthier way, with less damage to your diet. If you're planning on making some healthy Christmas foods this season, it's worth making sure you're choosing the right recipes with ingredients that suit your body best.
For example, if you and your family seem to have a genetic lactose intolerance, you should keep that in mind when making recipes that call for dairy.
Your CircleDNA test can give you an insight into the kinds of vitamins and minerals your body might need more of, based on your DNA, as well as possible food sensitivities.
If you make your favorite Christmas foods with healthier ingredients, and you don't use ingredients you're sensitive to, you'll feel a lot better and healthier this holiday season.