Valentine's Day is just right around the corner, but not every couple can celebrate their love in person. Due to travel restrictions, lockdowns and social distancing, many couples are realizing they have to celebrate Valentine's Day virtually.
Perhaps you're not living together and can't be together due to the pandemic, or you're in a long-distance relationship and can't visit each other due to travel restrictions. Whatever the reason is for why you can't celebrate Valentine's Day in each other's arms, there's no need to feel completely discouraged or upset. Virtual Valentine's Day date ideas, when planned properly, can be very sweet. Love without limits and celebrate your love for each other regardless of whether you can be together in real life.
We all have the video streaming technology to help bridge the distance this Valentine's Day, as long as you have WiFi.
This may not be the conventional way to celebrate Valentine's Day, but unconventional does not necessarily mean unromantic. In fact, with the virtual date ideas we're about to share with you in this article, you can make your Valentine feel extra special, even from afar. Remember, studies reveal that planned date nights are crucial to building open communication, a solid foundation, and a healthy relationship. Check out these virtual yet romantic date ideas:.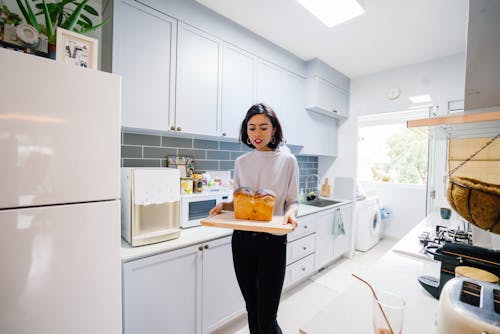 1. Video Cook-Off and Virtual Valentine's Dinner
Few things are more romantic than having a special meal to share with your significant other. However, the pandemic situation has made this a little challenging for many of you. You may not be able to share a fancy meal at a romantic restaurant. But, you can host your own little cook-off with your partner via video call. Set up a fun miniature Master Chef 'Lovers Edition' situation by sending them a secret ingredient that you will both have to cook with. Call them up on your preferred video call platform and start your cooking challenge.
If you are not in the mood for a little creative and cute competitiveness with individual dishes that share some ingredients, you can always cook the same thing. Go for cooking tutorials. Send your partner a set of ingredients for the dish you are both going to make. Then, set up your call, stream the video tutorial and get to work. Better yet, if the recipe is your own, guide your partner as they make the dish. Once you're finished, you can both enjoy the food that you have made. The best part about this set-up is since you have sent over the ingredients and made the same dish, you will be eating the same thing, making your whole dinner feel a little more intimate – as if you're really together and sharing the love.
You could even let them know on your video call that you have a Valentine's Day gift for them on the way. If your partner is a man, send him one of these ultra-soft, premium stretch athletic tees for men from Äks & Gōt. If you want to send a gift to a female partner, these adorable tiny heart studs from Charmed by a Cause are perfect.
2. Romantic Movie Marathon
There are numerous streaming platforms that allow you and your partner to watch a film together in real-time! When one of you pauses the movie, it will automatically pause for the other person. Some of these platforms allow you to chat while watching or may even allow you to see each other on video.
For example, Netflix has a feature that allows you and your partner to log into your separate Netflix accounts, select a movie, and use the 'Netflix Party' feature. 'Netflix Party' will sync the playback across both of your accounts, so you're watching the exact same romantic movie at the exact same time, making it feel like a shared experience.
To spice things up, pack up a bunch of movie night snacks and goodies that your partner loves and send it over to their place with an invitation for your Valentine's Day movie night. Want to put in more effort? Bake some homemade cookies or brownies to include in your care package. If you want to go the extra mile, you can even print out a fake movie ticket. There are plenty of ways to get creative here.
3. Online Concert Festival
It is always fun to listen to live music with a loved one. If you and your significant other are professed music junkies with similar music tastes, plan an online concert streaming date. Many online concerts are available for free to stream. Send a cocktail making kit to their house to make the concert extra special.
You can check in advance for any concerts that are going to be live-streamed on Valentine's Day and purchase tickets for the bands and artists that you and your partner love listening to.
4. Game Night
Valentine's Day should be a fun holiday! What better way to make it just that than by hosting a game night? Many games can be played online through video calls, while some can be operated by enabling screen sharing. You can play your favorite games like Jeopardy, Kahoot, and Wheel of Fortune online.
If you are the extreme gamer type, you can also challenge your partner to a Valorant or Mobile Legend match while simultaneously being on a video call. For games like these, wager a couple of gift cards for the winner!
If you want something light but still equally fun, games like Twenty Questions, Never Have I Ever, Two Truths and a Lie, and the likes are easy and chill games that are amusing and also allow you to get to know your partner better.
5. Virtual Art Class
Getting creative together can be a very bonding activity for couples. If you're the creative types and you like artistic expression, this might be the virtual Valentine's Day date idea for you.
The pandemic has increased anxiety for many of us. It has caused unrest and, on many days, a lack of focus and clarity, with no way of knowing what the future holds as times are very uncertain. The same may be felt by you and your partner, and that is totally normal.
To offset this feeling, art classes may be a great way to bond over Valentine's, as art has been proven to be therapeutic and calming. Despite the current chaos in the world, while doing an art session together online, you may both find calm with each other. Besides, studies show that having a creative outlet is a great stress buster. Perhaps you'll even showcase your love by creating a piece of art that is inspired by your Valentine.
6. Online Mixology Sessions
Another exciting way to liven up you and your partner's Valentine's Day is by enrolling in an online mixology class, or by looking up mixology videos on youtube and creating Valentine's themed cocktails together.
Send them over a couple of cocktail essentials, such as mixing tumblers, flavored syrup and garnishes, to get the ball rolling. Then, call each over with a video to begin the at-home cocktail party. Play a shared Spotify playlist to make things a lot more fun. Don't forget the pretzels, peanuts, olives and maraschino cherries!
7. Take a Trip Down Memory Lane
The most important thing about Valentine's Day is never the grandeur or fanfare, but rather the quality of the relationship and the connection that you and your partner have fostered. It's all about the love you share.
For this Valentine's Day, you can make hearts flutter and ensure the connection is felt and amplified by making a digital photo album or memory vlog. Share this on your screen during your video call to show your appreciation for your partner. It may be a small gesture, but it carries lots of love.
The thoughtfulness of creating a 'love story' video reel of some of your highlights throughout your relationship says a lot. We all know how long it can take to create these compilation videos, so it's a very special way of saying, "I love you".