Although money cannot buy happiness, financial wellness does give you opportunities to improve your quality of life and makes some stressors go away. Financial health typically reduces stress.
A person's financial health is how comfortably they can meet their financial obligations, financial needs and commitments now and in the future.
Money is a tool or means for making an exchange, so use it wisely. When you spend money, remember that you're actually paying for things with the time you used to earn that money. Remember, money works for those who know how to manage it, and you will attract more of it to you. And if you don't know how to take care of your finances, money will be out of your reach.
When you're not stressing over financial problems, you will be physically, mentally, and emotionally healthier. On the other hand, if you have tons of debts, you can make yourself sick with all your financial woes. Stress is today's number one killer, resulting in lack of sleep, lower immunity, and susceptibility to illnesses like hypertension, heart attack, chronic fatigue, depression, etc.
The future can be scary without financial security. For this reason, money problems are one of the leading causes of divorce. Money woes have the power to ruin relationships, even of wealthy couples. It is not the stress of living on a tight income that leads to divorce. But when couples don't see eye-to-eye on their money values like spending and savings, it can cause friction and resentment.
For these compelling reasons, you should pay attention to your financial health and wellness. Taking care of this aspect will do wonders for your holistic health. Remember, you don't have to be a millionaire to be fiscally healthy. As long as you know how to handle your money responsibly and feel peace of mind with your choices, you are on the right track. It's not about how much you earn but how much you save and invest that can make a big difference. Learn how to improve your financial wellness below: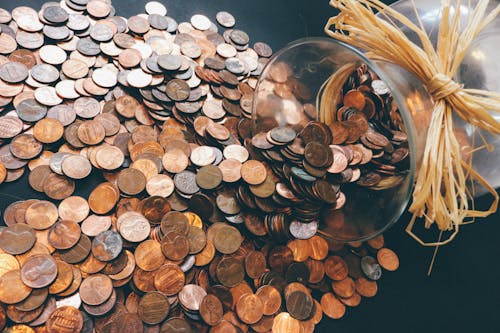 What Exactly is Financial Wellness?
Financial wellness is a term used to describe the state of an individual's monetary affairs. If a person has their financial affairs in order, they are considered financially healthy. This concept can be quite complex because it includes several factors, such as how much money you're saving, putting aside for retirement, and spending on fixed and variable expenses. Fixed expenses are those that have the same amount every month, like your set mobile plans, insurance payments, or fixed mortgage payments. Variable expenses like your water or electricity bill vary as these are based on consumption.
Financial wellness is all about feeling confident and secure about your financial future because you are financially stable with a solid plan for the future.
The more stable your financial affairs, the more financially healthy you are. Signs of good financial wellness include a steady flow of income, a set expense budget, good returns on investment, and an emergency fund. If you want to get a better grasp on your financial health, you can ask yourself these questions:
Do you have an emergency fund in place in case of unexpected events like a health crisis, accident, plumbing problems, etc.?
Is your net worth positive or negative?
Are your daily needs met without any issues?
Do you have any room for your wants?
What amount of your existing debts have high interest (like credit card debt)?
Are you actively saving for your eventual retirement?
Do you have short and long-term money goals?
Are you sufficiently covered with health and life insurance?
Tips to Improve Your Financial Wellness
It is important to pay attention to your personal finances because how you manage your money today affects your future. Don't leave this to chance! Your money decisions and activities impact your overall quality of life. If you need the inspiration to hit your specific financial goals, take note of these finance rules that can improve your financial health.
Do the Math and Understand Your True Worth
If you want to improve your financial health, you must take an honest look at your current financial standing. A little bit of number crunching will help you calculate your net worth. In simple terms, this is what you own versus what you owe.
So start your journey towards financial wellness by listing down all your assets like properties, cars, pieces of jewellery, stocks, etc. After, list down your liabilities such as a mortgage, student loans, personal loans, credit card debts, etc. Finally, subtract the assets from the liabilities to get your true net worth.
The amount you come up with represents your financial standing at the moment. It is normal for this figure to fluctuate with time because your income can increase due to promotions. At the same time, it can also decrease in case you have issues like paying for expensive surgery or dealing with a termite infestation. Ideally, you should make a habit of calculating your net worth annually because it will help you track your progress by highlighting your successes and showing areas for improvement.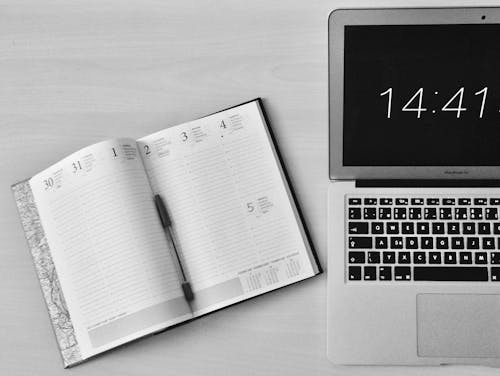 Create a Budget You Can Stick To
Money comes in from your income, and money goes out via expenses. That's a fact of life, which is why some say money makes the world go round. Creating a monthly budget or spending plan is an excellent financial tool that can help you do the following:
Track all your income from salary, bonuses, alimony, royalties, dividends, etc.
List down fixed and variable expenses
Make you see where you can reduce spending
Prioritize servicing debts
Save for future goals
Track flow of money to make wiser choices
Plan for emergencies
Monitor income surplus or savings
Your budget can help you assess if you need more income streams to meet your financial goals, especially if you want to prioritize debt payments. A plan will also give you ideas on areas you can cut back on, ensuring you don't spend frivolously. For example, do you have recurring subscriptions that you don't really use? You can stop them instead of wasting money. This strategy allows you to live within your means and manage expectations to achieve your goals.
There are many budgeting tools at your disposal, like an app or a paper journal. Another great tool is the classic envelope system. First, you create an envelope for each budget category: grocery, utilities, housing, childcare, entertainment, education, etc. Then you keep the allocated cash in the respective envelope. This system helps you stay accountable, curbs unnecessary spending, and prevents overwhelming debt.
Identify Needs Versus Wants
Sticking to a detailed budget will help you identify where you spend. Often, people get into trouble because they end up paying for things they cannot afford with their income. Creating your budget helps you stay more mindful of your needs and wants. Unless you have a money tree, it is in your best interest to pay attention to these details so you can make wiser spending choices.
Needs are necessities you need to survive like shelter, food, healthcare, transport to your job, reasonable clothes, and the like. Financially savvy people include savings in their needs, so they have made it a habit to set aside 10% of their monthly income.
In contrast, wants are things you fancy but don't truly need for survival. For example, you need a car to get to your job and take your kids to school. But a want is buying a luxury vehicle over an economical car. Always prioritize your needs, and indulge in wants only after those needs have been met. It would help to stick to your budget to prevent unnecessary spending and debts. Balance these categories to grow your wealth.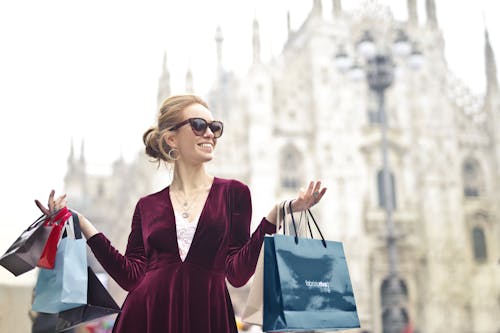 Prevent Lifestyle Creep
It is common for people to spend more money when they earn more, whether it's through a promotion, inheritance, or bonuses. When you upgrade your expenses based on your income, this is called lifestyle inflation. Although you can now pay your bills without worries since you have more money coming in, lifestyle inflation can sabotage your goals. Staying too complacent can lead to poor financial decisions.
Psychologists say the "keeping up with the Joneses" mentality can have an adverse effect in the long haul. This lifestyle creep inhibits you from building lasting wealth. Every dollar you spend today means less money for you to enjoy in retirement. It becomes even more dangerous when you use debt to pay for fancy cars, vacations, private schools, etc.
It will help to stick to your planned budget, whether you bring more income. Spending more money as you make it is detrimental to your finances. Instead, use the surplus for savings and investments so you can build a secure financial future.
Build an Emergency Fund
As the name suggests, this is money set aside for emergency purposes only. Having this will boost your financial health because it accords you peace of mind. This means saving 3 to 6 months' worth of your living expenses in an accessible bank account. It is readily available for emergencies only, such as:
Job loss
Health scares
Fire
Care repairs
Death
Plumbing issues
Pest control
Accidents
As you can see, this fund is only intended for things that are not within your personal budget. It can also help you pay for regular expenses if your income is disrupted. If one thing this pandemic taught people, economic uncertainty can hit at any time. Thus, it is best to be prepared.
To help you save up for your emergency fund, include this in your personal budget until you finish building the fund. And if ever you do end up touching the money sometime in the future, don't feel bad. Pat yourself on the back for being financially prepared and then work to rebuild it.
Start Saving and Investing Early in Life
When you subtract your income and expenses, any surplus money can be spent, saved, or invested. If you want to achieve true financial freedom, it is best to save and invest as early as you can. Keeping your money in the back with its paltry interest rates is not the ideal setup.
Economic inflation will eat the value of your money.
Instead, investing in your 401K, preferred shares, bonds, cash deposits, treasury bills, real estate, and other wealth-building assets allow you to earn more. The power of compounding interest will help you build more wealth passively. This means you continually reinvest earnings, allowing you to earn a greater value over time. Of course, all investments come with risks, so take the time to study your investment options to make educated decisions you won't regret.
Invest in Your Holistic Health and Wellness
Remember, your physical health can also affect your financial health. When you're sick, you cannot work and earn income. On top of that, It is very expensive to get sick and seek treatment. For this reason, you should take care of your well-being and aim for prevention instead of a cure.
When it comes to protecting your overall health, a DNA test such as CircleDNA reveals your genetic health and disease risks. This way, you can take preventative measures. The DNA test also offers many suggestions for nutrition and exercise, based on your genetic tendencies. Something like this provides you with peace of mind, assuring you can aim for holistic health.
When it comes to financial health, remember that sometimes, falling ill will bleed your bank account dry. In this sense, your overall health is connected to your financial health.