Many of us look forward to Christmas traditions every year. No matter where you are in the world, there are bound to be certain events and activities you look forward to every year. If you're from North America, your Christmas traditions probably involve decorating the Christmas tree, baking holiday cookies, opening advent calendars by the fireplace, and exchanging gifts.
However, festive rituals can vary depending on your location, culture and heritage. In Denmark, families dance around the Christmas tree on Christmas Eve. Over in New Zealand, Christmas afternoons are spent relaxing on the beach, or grilling seafood in the yard.
Let's take a look at some of the most interesting Christmas traditions from around the world. Who knows, you might even decide to add some of these activities to your own yuletide routine.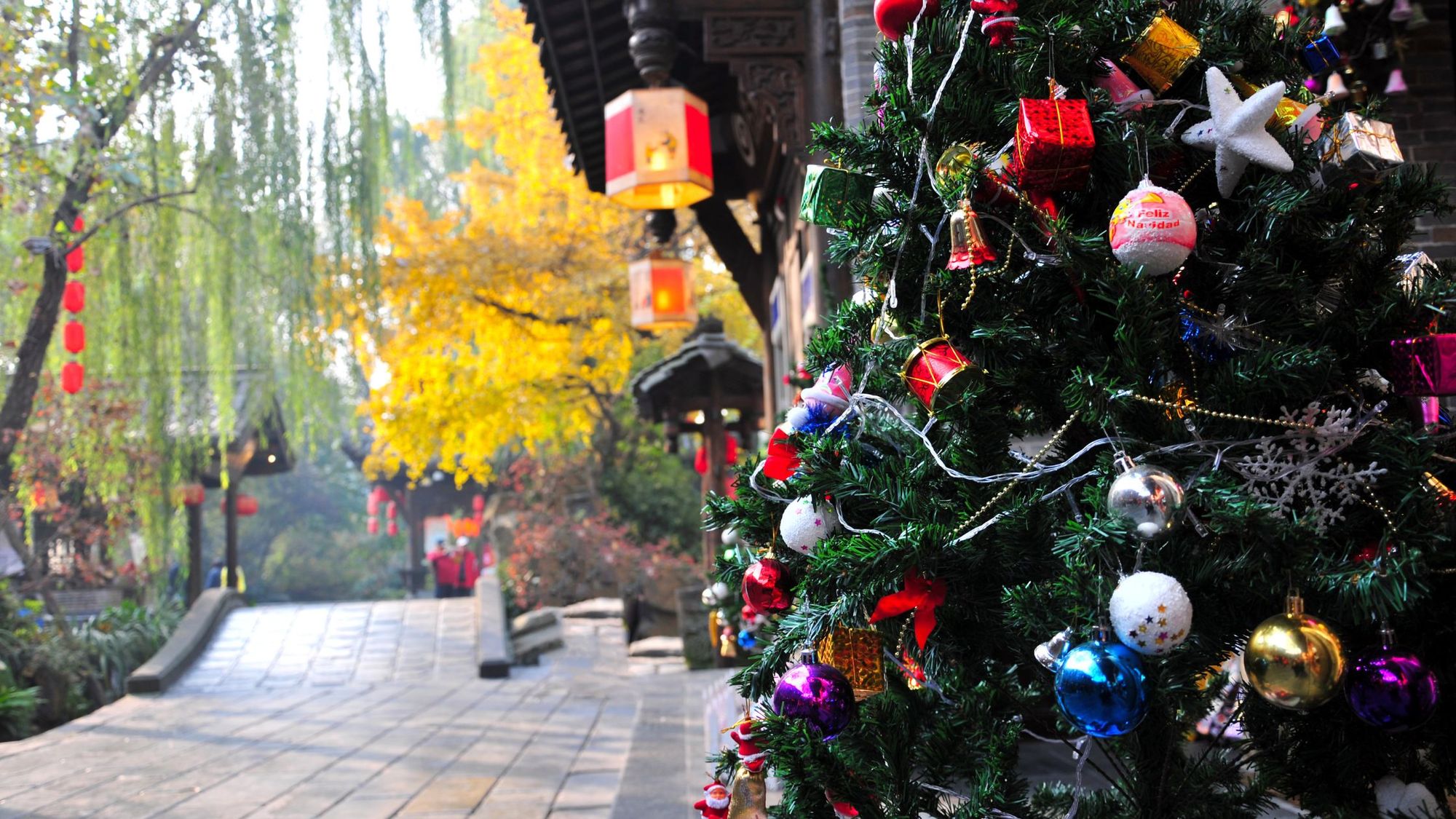 Christmas Traditions in China
Only a very small percentage of the Chinese population is Christian, so the region has been relatively slow to adopt Christmas as a national holiday. However, there are still plenty of ways to celebrate. In Hong Kong, many Chinese Christians celebrate Christmas with a church service, similar to many people throughout the US, UK, and Canada.
Christians in China also love singing carols, and visiting Christmas markets. Hong Kong hosts an annual "Winterfest" every year, which involves theme parks, attractions, and stores. Winterfest is also famous for its New Year's countdown, which includes lights and fireworks spread throughout the city. Many of the children in large cities also hang muslin stockings for Santa Claus, who they call the "Christmas Old Man" or "Dun Che Lao Ren"
Food-based gift baskets are often popular around the holidays, and in place of gifts, some people also give a "hangbao" or red envelope with money intended to bring luck and fortune in the new year.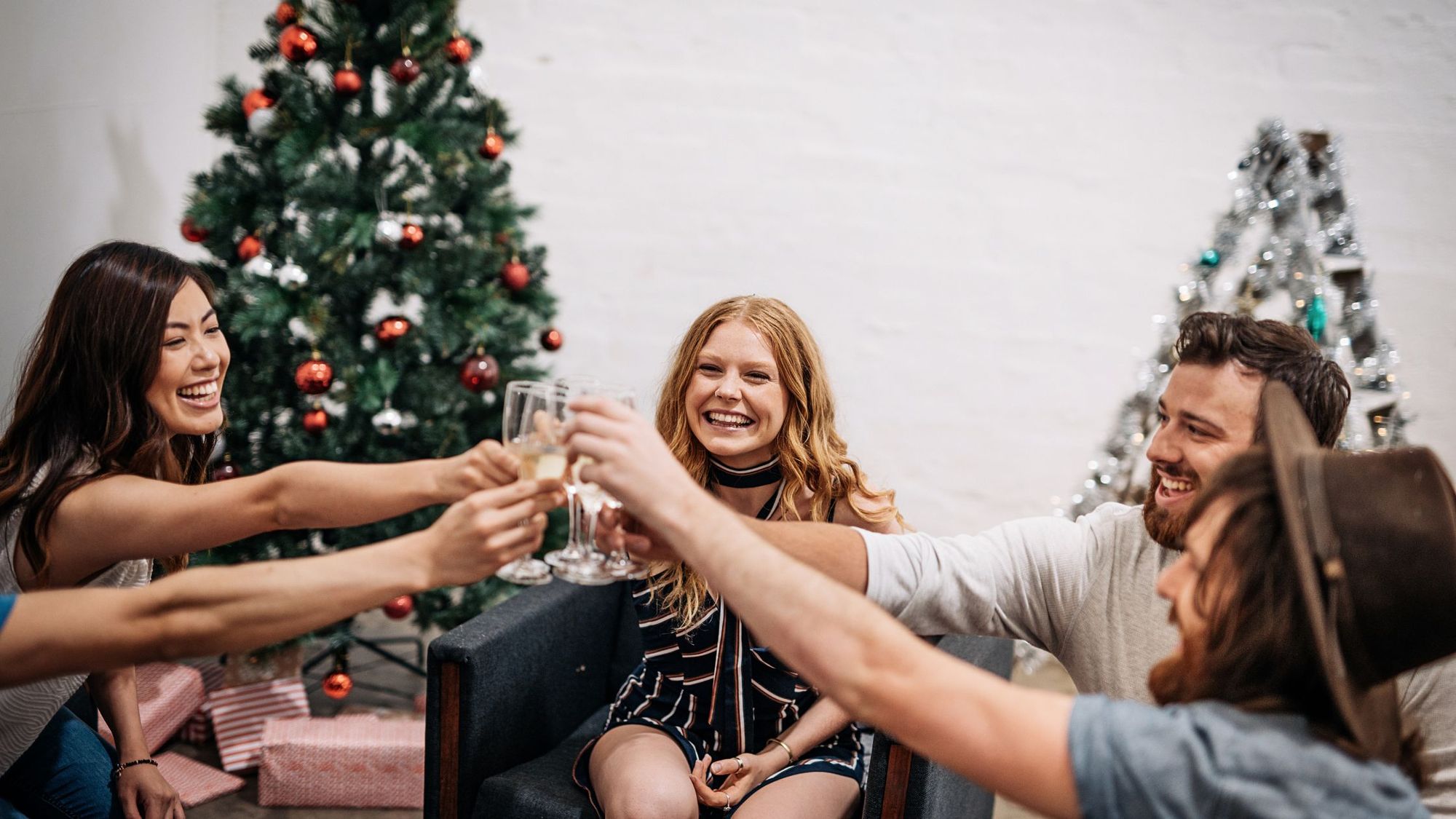 Christmas in Australia
Christmas traditions in Australia are particularly unusual, because the festive season happens during one of the warmest times of the year. Let's just say they'll likely never have a 'White Christmas'.
In Australia, Christmas occurs towards the beginning of the Australian summer holidays, where children stay home from school from mid-December to early February.
Though there's never a 'White Christmas' in Australia, the locals still decorate with similar festive items to those in the United States. Wreaths are hung on doors, and some families even go out singing carols on Christmas Eve. In fact, most cities in Australia host a "Carols by Candlelight" event, which can feature local celebrity performers and charitable donations.
Perhaps the most interesting thing about Christmas in Australia is the food. While Turkey is the staple of a Christmas Dinner in the US, most families in Australia will do a "prawn run" on Christmas day, which involves rushing to the local market to find the biggest, freshest prawns for the barbecue.
Christmas in Canada
Christmas traditions in Canada are very similar to those in the US, and other parts of the globe. December the 25th is still the official Christmas holiday in Canada, and most Canadians also take time off for Christmas Eve, and Boxing day (the 26th). Canadians enjoy wrapping gifts on Christmas Eve, and opening gifts Christmas morning following a festive brunch.
Christmas parades are a particularly big deal in Canada, with most major cities holding a "Santa Claus Parade" in either November or December.
Light festivals and outdoor light shows are also very popular, setting many Canadian cities aglow throughout the month of December. There's also a popular tradition of exploring Christmas tree farms to find a fresh tree to bring home.
While the legality of cutting down trees varies by province, many Canadians prefer a real tree to an artificial alternative. It's little wonder when you consider Canadians produce around 3 to 6 million Christmas trees each year.
Canadian Christmas traditions also involve light-show outdoor ice skating rinks with Christmas music being played while you skate.
As a very multicultural country, it shouldn't surprise you that Canadian cities also have many German Christmas Markets and British pantomimes.
Christmas in the UK
In the UK, many of the Christmas traditions celebrated by locals are similar to those in the US. However, people in the UK do celebrate boxing day as a public holiday, directly after Christmas, and many take part in a "Boxing Day dip", which involves jumping into the icy ocean for charity.
Christmas food can vary in the UK too. Christmas pudding is one of the most popular kinds of deserts in the region, first eaten back in the 14th century. There's a tradition throughout many families which involves placing a silver coin in the pudding. Anyone who finds the coin is said to have good luck.
The UK also has a passion for pantomimes, also known as "pantos". These are musical comedy shows which typically borrow storylines from well-known fairy tales and fables, mixed with pop-culture references and drag performances. Perhaps most importantly, Christmas in the UK also includes a speech, where the leader of the country shares good wishes for the new year.
Christmas in Japan
While Christmas isn't a national holiday in Japan, it's still a time of celebration for many. Interestingly, while many families around the world enjoy huge home-made feasts over the festive season, Japan approaches yuletide a little differently, with Kentucky Fried Chicken.
Eating KFC for Christmas is one of the most popular Christmas traditions in Japan. It started following a successful marketing campaign in 1974 called Kurisumasu ni wa kentakkii! Or "Kentucky for Christmas". Some families even order their food months in advance, or stand in lines for hours just to get their meals.
The holiday season in Japan is also a particularly romantic time.
Did you know that Christmas Eve is the Japanese version of Valentine's day? Japanese couples tend to book dinners at romantic restaurants, and the stores sell gifts specifically designed for partners.
Christmas in Austria
Austria shares some Christmas traditions with various other parts of the world, such as creating an "Advent wreath" with candles and pinecones as part of the festive decorations. On the 4th of December, people cut small twigs from cherry trees and forsythias, and place them in a vase in their house. They believe if the twig blossoms by Christmas Eve, it means good fortune.
The 12 nights around Christmas are known as Rauhnächte, and on these nights, some families prepare a mixture of palm branches, blaze, and incense to burn and spread around the house. This is believed to keep evil spirits and misfortune at bay.
Perhaps the most unusual tradition in Austria is the depiction of "Krampus", the evil accomplice of St Nicholas. Austrians believe this creature wanders the streets in search of badly behaved children. During December, you can often see masked figures out and about, performing pranks. There's even a "Krampus Parade" in Vienna.
Christmas in the Netherlands
In the Netherlands, families celebrate Christmas on both the 25th and 26th of December. During these two days, most people focus on visiting loved ones, playing games, and eating traditional Christmas food. The food usually involves spiced biscuits, mulled wine, wreath cookies, and Dutch apple fritters, all brimming with spices and sugar.
Remember, if you're planning on experimenting with foods from different cultures this holiday season, it's worth checking your CircleDNA test for signs of any potential food intolerances first.
Music plays an important role in Dutch Christmas traditions, and the region has plenty of its own carols, such as "Goed Heilig Man" and "Hoor Wie Stapt Daar Kinderen". Similar to other families around the world, Dutch people often decorate Christmas trees, and bosses even create "kerstpakket" boxes of gifts for their employees too.
On the days leading up to December 25th, Dutch children also place their shoes by the fire, hoping "Sinterklaas" will fill them with gifts and treats at night. Traditionally, the youngsters also place carrots in their shoes for Sinterklaas' white steed, Amerigo.
Christmas in the Ukraine
Orthodox Christians are pretty common in the Ukraine, making Christmas a popular celebration. Most Ukrainian families celebrate two "Christmas Days", one on December 25th, which is the Catholic Christmas, and one on January the 7th for Orthodox Christians.
Typically, Christmas celebrations begin on Christmas Eve, when family members cook Christmas dinners consisting of 12 dishes, meant to represent the 12 apostles. The main dish is "Kutia", a selection of grains, honey, fruits, and other toppings. The next morning, many Ukrainians visit their friends and relatives, go carolling, and even visit church.
Some families in the Ukraine also decorate their trees with a Christmas spiderweb. This comes from a story about the "Christmas spider" which is common throughout Eastern Europe.
Christmas in South Africa
Christmas traditions in South Africa often focus on two things: family and food. Families get together to play games, and enjoy a massive Christmas feast. There's a cookout called "braaing" during the Yuletide season, where members of the family all cook and eat marinated steaks, boerewors sausages, and customary malva pudding for dessert.
In some parts of South Africa, it's even customary to eat various forms of fried caterpillar during the Christmas feast. The pine tree emperor moth, known as the Christmas caterpillar, is said to bring good luck to anyone who eats it.
Fir Christmas trees are decorated with baubles, and hand-beaded ornaments, created by adults and children throughout the month of December. Carol singing is also extremely popular, and many people go to a church service on Christmas morning too.
Christmas Around the World
Looking at Christmas traditions around the world, it's easy to see just how versatile this holiday can really be. While you might not be tempted to add fried caterpillars to your Christmas menu, why not experiment with some of the other traditions mentioned above? You could try leaving shoes by the fire for Santa Claus, or even whip up a few festive dishes from different parts of the world.
References:
Jrailpass: Christmas in Japan 2022 : Facts and Traditions. https://www.jrailpass.com/blog/christmas-in-japan
Wikipedia: Christmas tree production in Canada – Wikipedia. https://en.wikipedia.org/wiki/Christmas_tree_production_in_Canada
Newsletter: Churches: Christianity in Ukraine is noted for its strength. https://www.newsletter.co.uk/news/national/churches-christianity-in-ukraine-is-noted-for-its-strength-and-resolution-3598538