With the rise in Covid cases and all of the Covid variants, Covid testing has never been more important.
Not all portable Covid tests are made equal. The majority of them are, unfortunately, unable to detect Covid variants.
Widely-used Covid tests such as polymerase chain reaction (PCR) tests and antigen rapid test (ART) can tell you if you have Covid or not. However, they are not designed to detect Covid variants.
That's where the Circle HealthPod comes into play.
The HealthPod has been making waves in Covid testing because it is a fast, easy-to-use, portable, affordable, and reusable device that provides PCR-accuracy test results in 20 minutes. (And yes, you should still go for regular Covid testing even if you are fully vaccinated.)
On top of that, the latest technology in the Circle HealthPod is also able to detect Covid variants.
What are Covid Variants?
As its name suggests, Covid variants are different strains of the Covid virus that occurs due to mutation. Viruses are prone to mutation, including the novel Coronavirus, also known as SARS-CoV-2, the cause of the Covid pandemic that we're in now.
Some mutations weaken the virus, while others strengthen it. Certain mutations can make the virus better at infecting cells and evading antibodies, which is why they raise more concern than the normal Covid strain.
The World Health Organization (WHO) has coined the terms "variants of interest" (VOI) and "variants of concern" (VOC) to categorise the Covid variants.
VOI refers to Covid variants that should be closely monitored due to their growing risk, and VOC refers to Covid variants that present a global risk.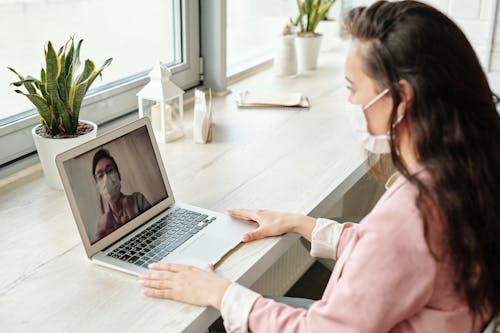 Types of Covid Variants
There are a number of Covid variants, but the major variants are:
Alpha (B.1.1.7)
Location of earliest documented sample: United Kingdom
Date of earliest documented sample: September 2020
Current status: VOC
The Alpha variant emerged in England, where it caused a sudden increase in Covid cases that made the U.K. go back into lockdown in January this year.
British analysis showed that Alpha was up to 70 per cent more transmissible than the normal Covid strain.
Alpha also went on to cause a surge in cases in America. Now, the Alpha variant has been overpowered by the Delta variant (more info below).
Beta (B.1.351)
Location of earliest documented sample: South Africa
Date of earliest documented sample: May 2020
Current status: VOC
This Covid variant was found in South Africa, where it started a surge in Covid cases.While it caused a faster spread of Covid, it did not worsen the illness.
Although the Beta variant was discovered around the same time as the Alpha variant, it thankfully did not spread as rapidly or as severely as Alpha.
With the rise of the Delta variant (more info below), Beta is fading in most places.
Gamma (P.1)
Location of earliest documented sample: Brazil
Date of earliest documented sample: November 2020
Current status: VOC
The Gamma variant was detected in Brazil, in people who had travelled to Japan. It was later found in America.
This variant is more contagious than Alpha and Beta as it is able to affect people who have already contracted Covid (breakthrough infections).
Research suggests that this might've been possible due to the variant's mutations which helped it evade antibodies.
Delta (B.1.617.2)
Location of earliest documented sample: India
Date of earliest documented sample: October 2020
Current status: VOC
The Delta variant emerged in India last year and cause a massive increase in Covid cases. It is a highly contagious Covid variant that has affected over 43 countries such as America, Australia, and Singapore.
Research shows that it can be up to 50 per cent more transmissible than other Covid variants, may worsen the illness, and can cause breakthrough infections.
The Straits Times reported that the Delta variant accounts for over 90 per cent of sequenced Covid infections globally.
Besides the fast-spreading nature of the Delta variant, this study in Scotland also states that it can make you twice as likely to end up hospitalised.
Mu (B.1.621)
Location of earliest documented sample: Colombia
Date of earliest documented sample: January 2021
Current status: VOI
Mu is one of the newer Covid variants that has been causing more Covid outbreaks.
WHO announced that the Mu variant became a VOI because it arose in Colombia and spread rapidly to account for over 80 per cent of the Covid cases there. It then spread to South America, Europe, and the United States.
However, there is room for relief as its spread declined in September and experts say that they do not see it becoming as extreme as the Delta variant.
It is still being studied closely so that more information can be gathered.
Can HealthPod Detect Covid Variants Such As the Delta Variant?
You'll be happy to hear that the Circle HealthPod is able to detect Covid variants. In its clinical studies at the University of Oxford, the HealthPod successfully detected 99.9 per cent of known Covid variants including Alpha, Beta, Delta, and Gamma.
The team of professors at Oxford is continuously monitoring the emerging Covid strains and how the HealthPod reacts to them. This information can be found on the Circle HealthPod website.
How Does Circle HealthPod Detect Covid Variants?
Circle HealthPod uses loop-mediated isothermal amplification (LAMP) technology, an affordable technique that amplifies DNA in order to detect diseases and viruses.
LAMP technology is highly specific, efficient, and rapid, allowing HealthPod to offer a reliable alternative to PCR tests, the standard of Covid tests.
On top of its accuracy and speed, it is also more easily accessible because the HealthPod device can be self-administered and does not require special infrastructure to carry out the Covid testing.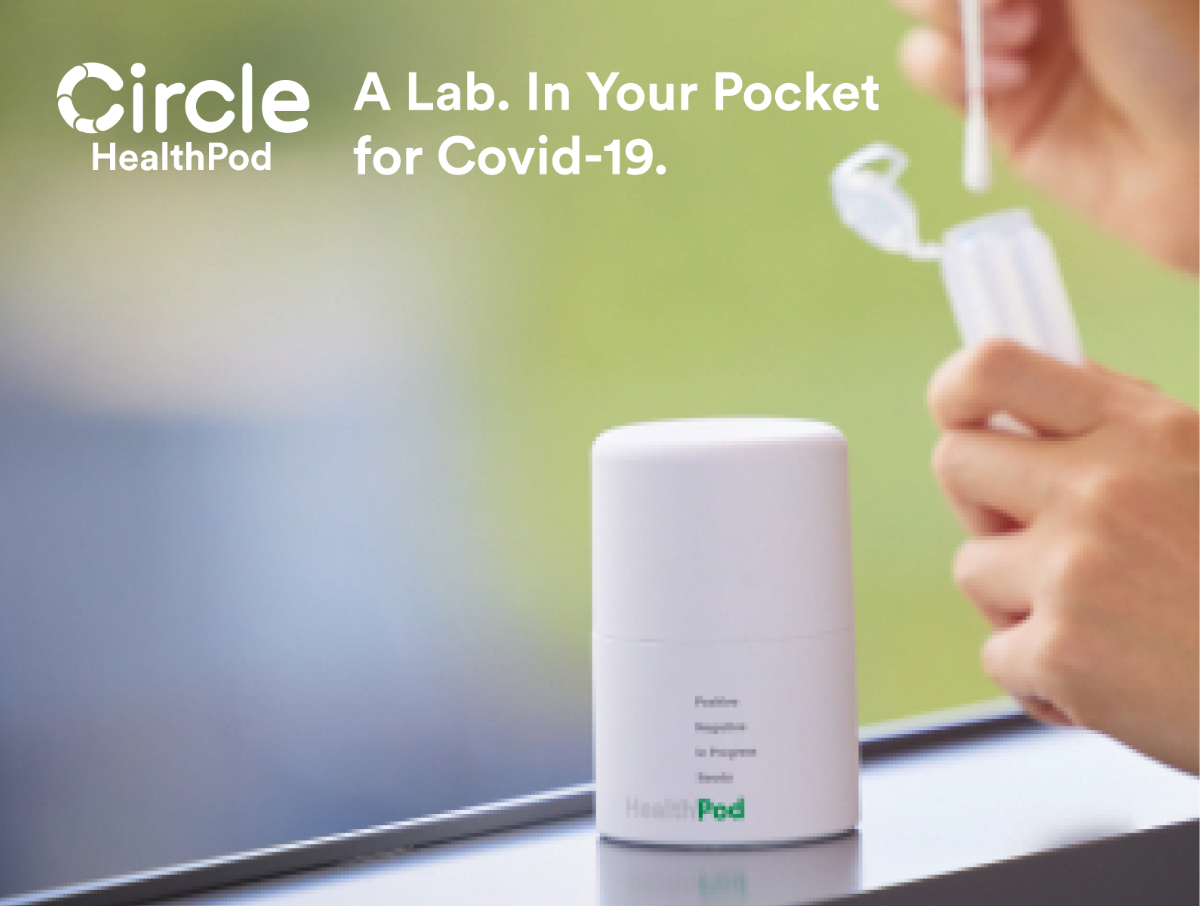 How to Protect Yourself Against Covid and Covid Variants
Besides doing the basics like wearing a mask, keeping clean, and not touching your face, the Centers for Disease Control and Prevention (CDC) recommends getting vaccinated. Most countries offer free Covid vaccines.
Although no vaccine is 100 per cent effective, research and numerous studies have shown that Covid vaccines are still highly effective against Covid variants.
A study by the CDC reported that unvaccinated individuals are 10 times more likely to end up hospitalised with Covid than vaccinated individuals.
The same study also found that unvaccinated individuals are 11 times more likely to die of Covid than vaccinated individuals.
You can also look into a third dose or a booster shot to improve your protection against Covid.
The CDC recommends a third dose of mRNA Covid vaccine for people with weakened immune systems as they may not be able to develop enough immunity after their first two doses of mRNA Covid vaccine. The CDC also recommends booster shots for people above the age of 65.
The Bottom Line
Getting vaccinated and taking regular Covid tests is the best way to fight against the spread of Covid. If you're interested in purchasing a Circle HealthPod, you can join the waitlist on their website as stock is limited and previous batches sold out quickly.