Seasonal eating is something we should all be embracing the concept of. Not only is it better for our planet to eat crops by the seasons they grow in; it is also good for our health. It opens our palates (and our kitchens) to delicious new recipes and taste experiences that you just don't get anywhere else. More than that, seasonal eating is a fantastic way to support local farms and communities.
You might notice that an increasing number of restaurants have started introducing seasonal menus in a bid to promote sustainability and fund local agriculture. Seasonal produce is also more likely to be organic, which is ideal if you're looking to make a change, avoid pesticides, and support good farming ethics. In this guide, we'll take you through all you need to know about seasonal eating.
What Exactly is Seasonal Eating?
Seasonal eating refers to the practice of eating fruits and vegetables that are at their peak in the current season. This means that they are naturally growing at the time of year in question, removing the need for artificial growing conditions to keep them growing year-round. The fruits and vegetables are at their freshest when they are in season, which can enhance the taste and flavor.
In addition to an improved taste, you may also find that seasonal produce is sweeter and perfectly ripe for a wonderful texture. It is also a great way to avoid food waste as you buy the produce that you need and don't run the risk of it spoiling faster since it's already in season and at the highest level of freshness.
Seasonal eating is exactly what our ancestors would have practiced before more industrialized forms of farming were introduced. In the modern world, seasonal eating is about more than just the taste and potential health benefits. It is about being more sustainable, protecting the planet, and attempting to repair the damage we have done to the world.
Finding seasonal food, thinking of seasonal recipes, and getting started can feel like a challenge. However, a trip to your local farmer's market is a fantastic place to start. The sellers there will be happy to tell you about what's in season now, what's to come, and how you can make the most of seasonal produce. It is also a fantastic way to buy local produce, support small businesses, and support the farmers in your area.
Benefits of Seasonal Eating
Seasonal Eating can provide benefits for your health, your bank account, your taste buds, and the planet. In fact, studies have shown that the storage of fresh fruits and vegetables can lead to a loss of nutrition and chemical changes. Leafy greens, in particular, have been known to lose 50% of their nutritional content after just three days on the shelves of the grocery store.
There are further issues with the fact that produce that is out of season will need to be harvested earlier than normal. This is so that it can be imported and reach supermarket shelves quickly, and the results mean that you get fruit and veg that has less flavor and also a lower level of nutrition.
Interestingly, this loss of nutrition, minerals, and change in chemical composition is not necessarily seen in canned and frozen foods. In the case of canned goods, the contents are usually harvested and packaged at their peak – meaning they retain excellent nutritional value. Frozen foods are also known to keep their nutritional content, and some frozen fruits and vegetables actually have a higher level of nutrition compared to their fresh counterparts.
The general consensus is that seasonal eating is also good for the environment as it lowers your carbon footprint since you are eating local food that has been grown in a natural environment. Much of the time, this also results in cheaper produce because farmers don't have to spend so much on shipping, storage, and preservation.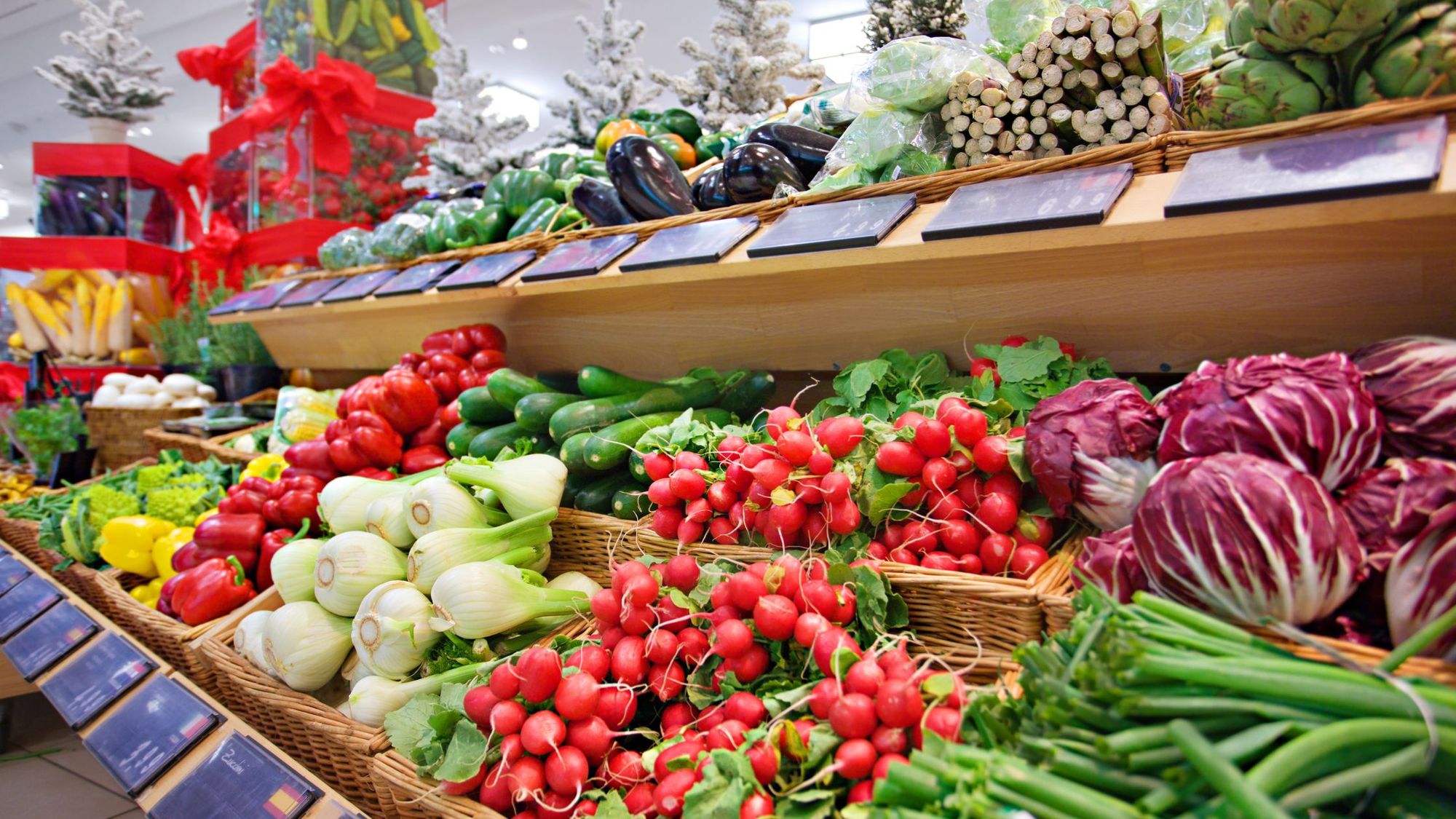 Winter
It might seem like an impossible time of year to try to grow produce, but winter crops are some of the most resilient, because of their ability to withstand cold temperatures and frost. There is also quite a nice variety, especially if you are thinking of growing your own crops.
The Produce in Season in Winter:
Broccoli
Rocket
Brussels sprouts
Chard
Potatoes
Cabbages
Turnips
Suede
Kale
Parsley
Leeks
Onions
Parsnips
How to Eat Winter Produce and its Benefits
Winter is a wonderful season for making hearty vegetable stews that are both filling and nutritious. They warm the belly, and the accompaniment of seasonal microgreens helps give you a strong balance of vitamins and minerals in your diet. You can also get a little wild with delightful pasta dishes such as cheesy broccoli pasta (my personal favorite).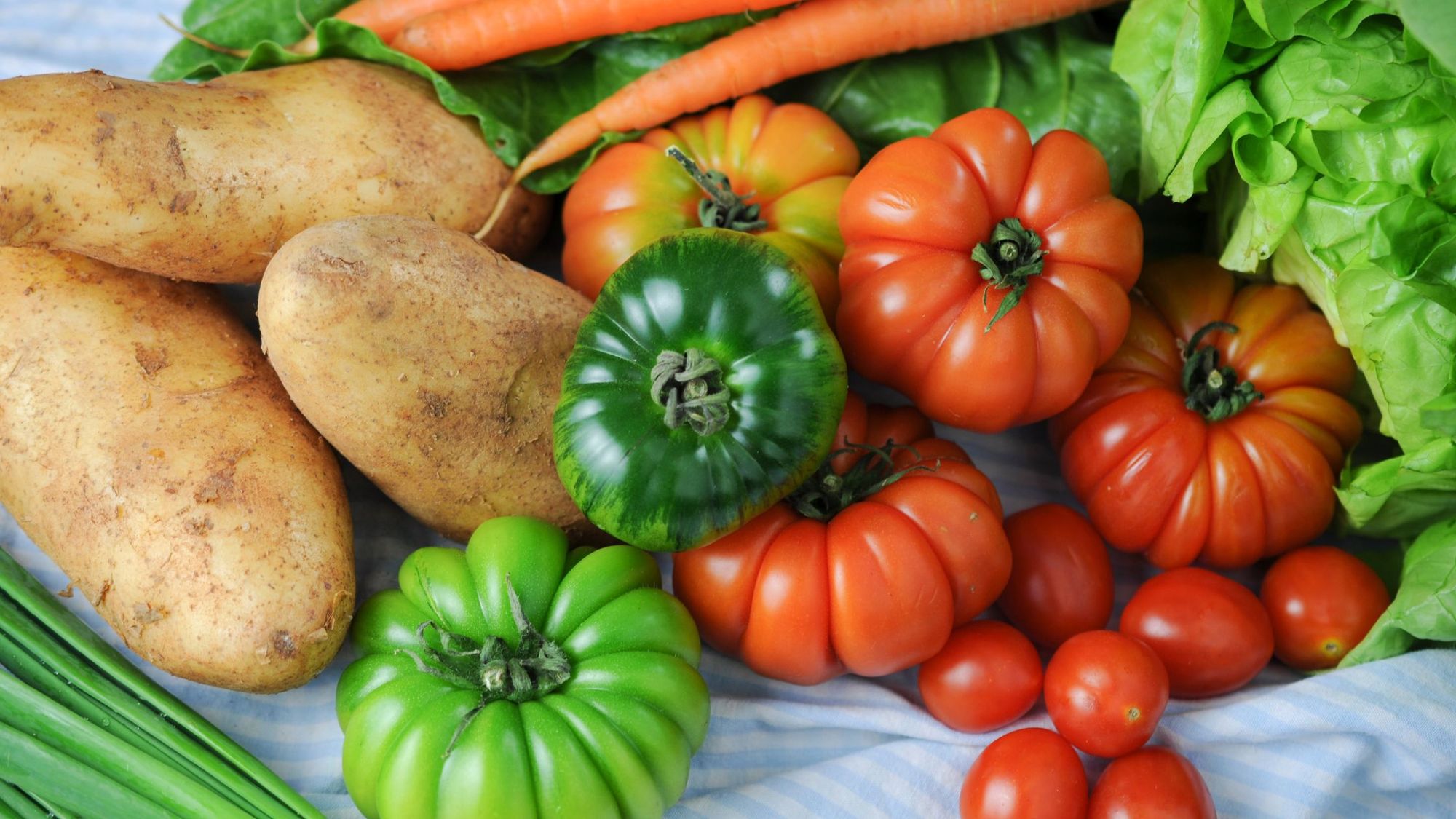 Spring
These are known as cool-season crops because the seeds are able to withstand colder temperatures in the soil and outside. The plants thrive in these conditions and grow some of the most delicious and refreshing fruits and vegetables.
The Produce in Season in the Spring:
Asparagus
Chives
Spinach
Fiddlehead ferns
Broccoli (purple-headed)
Radishes
Rhubarb
Strawberries
Spring onions
Scallions
Garlic scapes
How to Eat the Produce and its Benefits
This is the perfect time of year for enjoying a more varied selection of fruits and vegetables. It's a great time to bake pies and start working on your salads – offering you a strong vitamin boost to keep you in good health. This is a great time to try things like salmon with asparagus and hollandaise sauce – a light and refreshing meal that takes advantage of tender asparagus.
Summer
Summer has wonderful warm-season crops, and they tend to be the most delicate. They are not able to withstand cold conditions and are very likely to die when exposed to frost. They need hot weather to grow to their full potential.
The Produce in Season in the Summer:
Melons
Cucumber
Eggplants
Tomatoes
Spinach
Courgettes
Peppers
Berries
Runner beans
Stone fruits
Summer squash
Herbs
How to Eat the Produce and its Benefits
This is the best time to start prepping those summer salads for something cool and refreshing to eat. While produce like cucumber and lettuce don't have much nutritional value, you can boost this with additions like peppers, courgettes, quinoa, and even melon if you want something sweeter. Summer has so much versatility in its produce, giving you a chance to broaden your tastes and try some sweeter recipes.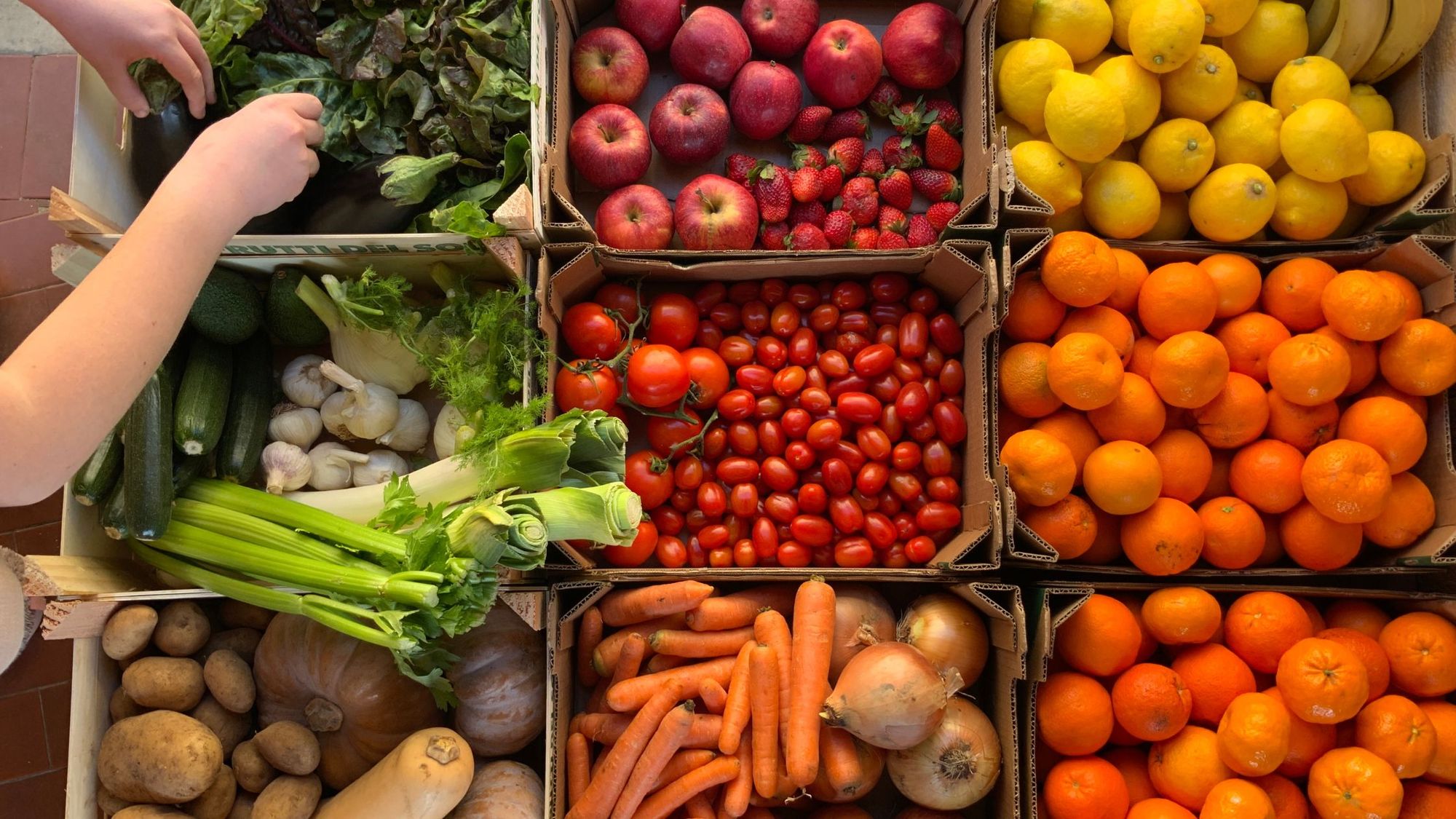 Fall
During the fall or autumn months, food tends to be harvested in preparation for storage. This is the season when hearty and warming food comes back into fashion – preparing us to get cozy as the weather starts to become colder.
The Produce in Season in the Fall:
Hard-skin squash
Apples
Potatoes
Pak Choi
Broadbeans
Carrots
Marrow
Onions
Pears
Quince
Root vegetables
How to Eat Fall Produce and its Benefits
This is when those cozy and hearty dishes begin, and the fall is full of healthy and filling root vegetables that bulk up stews and curries to give them a little more edge. These fruits and vegetables tend to be nutritionally rich, offering you an excellent balance that keeps your diet strong during colder weather – which is when we need those extra nutrients the most.
Take a look at some of our favorite seasonal fall recipes that use fall produce.
To Conclude
Seasonal eating is a fantastic way forward for those who want to embark on a more sustainable journey and one that offers support to local farmers and agricultural practices. On top of that, you are often likely to save money buying produce that's in-season, while also enjoying greater nutritional value and a richer assortment of vitamins and minerals that can benefit your health.
If you want to learn more about which foods you should be eating more of, why not get a DNA test from CircleDNA and read your genetic diet and nutrition profile? The DNA insights will reveal the best diet and exercise regimen for your body, based on your genetic makeup. This includes nutrients you might have higher needs of, the optimal diet plan for you, based on your DNA, and foods you might be sensitive to. It's a fantastic way to learn how to take better care of yourself.
References:
Managa MG, Tinyani PP, Senyolo GM, Soundy P, Sultanbawa Y, Sivakumar D. Impact of transportation, storage, and retail shelf conditions on lettuce quality and phytonutrients losses in the supply chain. Food Science & Nutrition. 2018;6(6):1527-1536. doi:10.1002/fsn3.685
‌Mazzeo T, Paciulli M, Chiavaro E, et al. Impact of the industrial freezing process on selected vegetables -Part II. Colour and bioactive compounds. Food Research International. 2015;75:89-97. doi:10.1016/j.foodres.2015.05.036‌Bouzari A, Holstege D, Barrett DM. Vitamin Retention in Eight Fruits and Vegetables: A Comparison of Refrigerated and Frozen Storage. Journal of Agricultural and Food Chemistry. 2015;63(3):957-962. doi:10.1021/jf5058793