As the snow melts away, plants begin to grow and flowers find their first spring bloom, we find ourselves finally outside in warmer weather. That said, spring is the perfect season to hit the trails and explore the great outdoors without needing to pack so much like in the winter.
You can shed the heavy layers and the winter blues while communing with the green, twittering nature of spring for a whole host of health benefits: decreased stress levels, improved mood and generally a great boost to your general wellness.
Plus, it's a great way to hang out with loved ones!
However, while you might not be packing as much as a winter hike, it's still essential to prepare the right kind of clothing, gear, and even snacks to make sure you'll have an enjoyable and safe experience. Here are a few things to consider before you embark on your next outdoor adventure: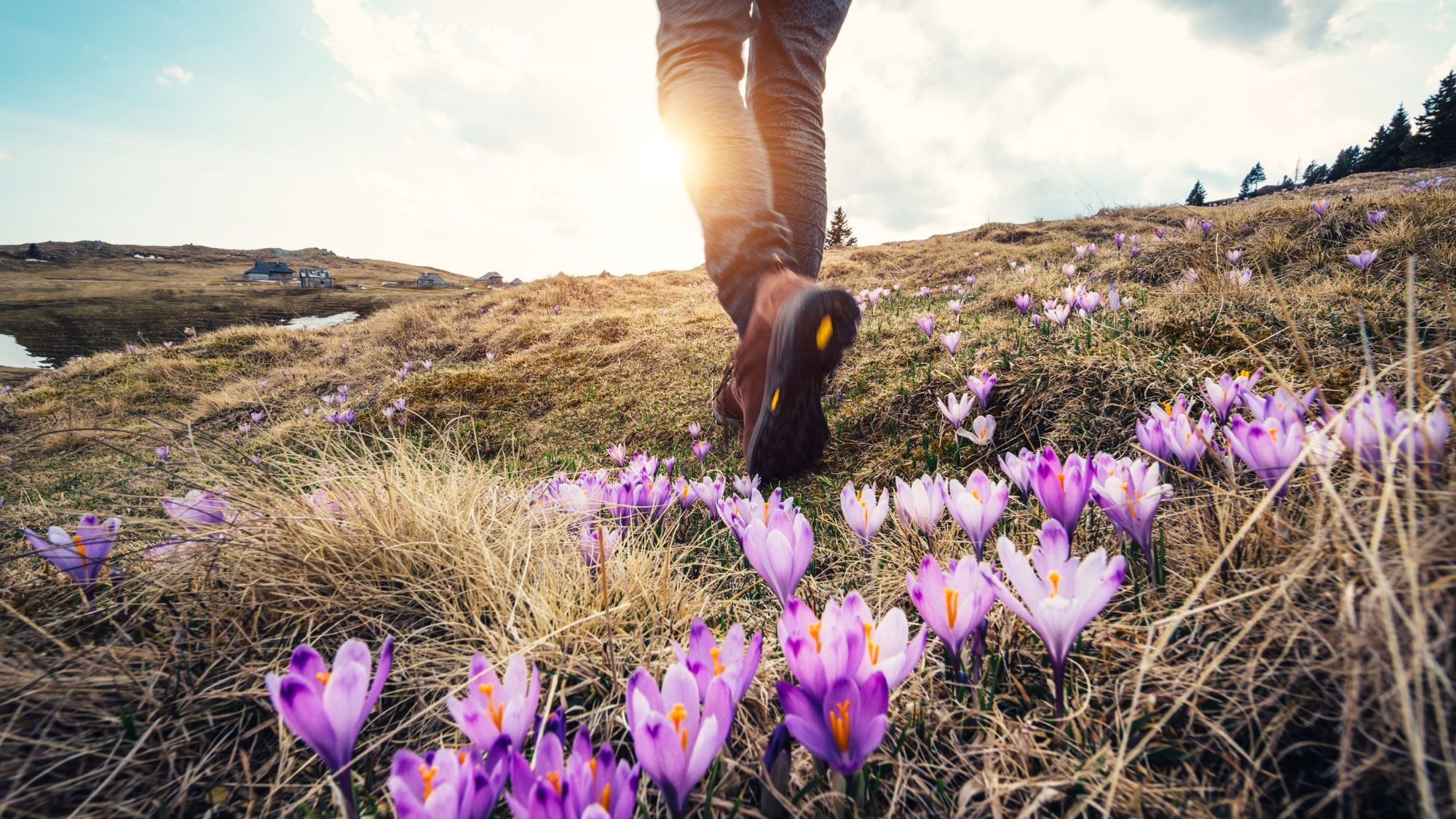 Possible Weather Conditions on a Spring Hiking Trip
Before packing your bag, it's important to consider the potential weather conditions you may face on your spring hiking trip. Spring is a favorite for many, but what not many people know is that its weather can be unpredictable, and you may encounter heavy showers, thunderstorms and even snowstorms on occasion. Temperatures can also fluctuate greatly, especially at higher elevations.
It's important to check the forecast so you know whether to pack some weather-resistant clothing.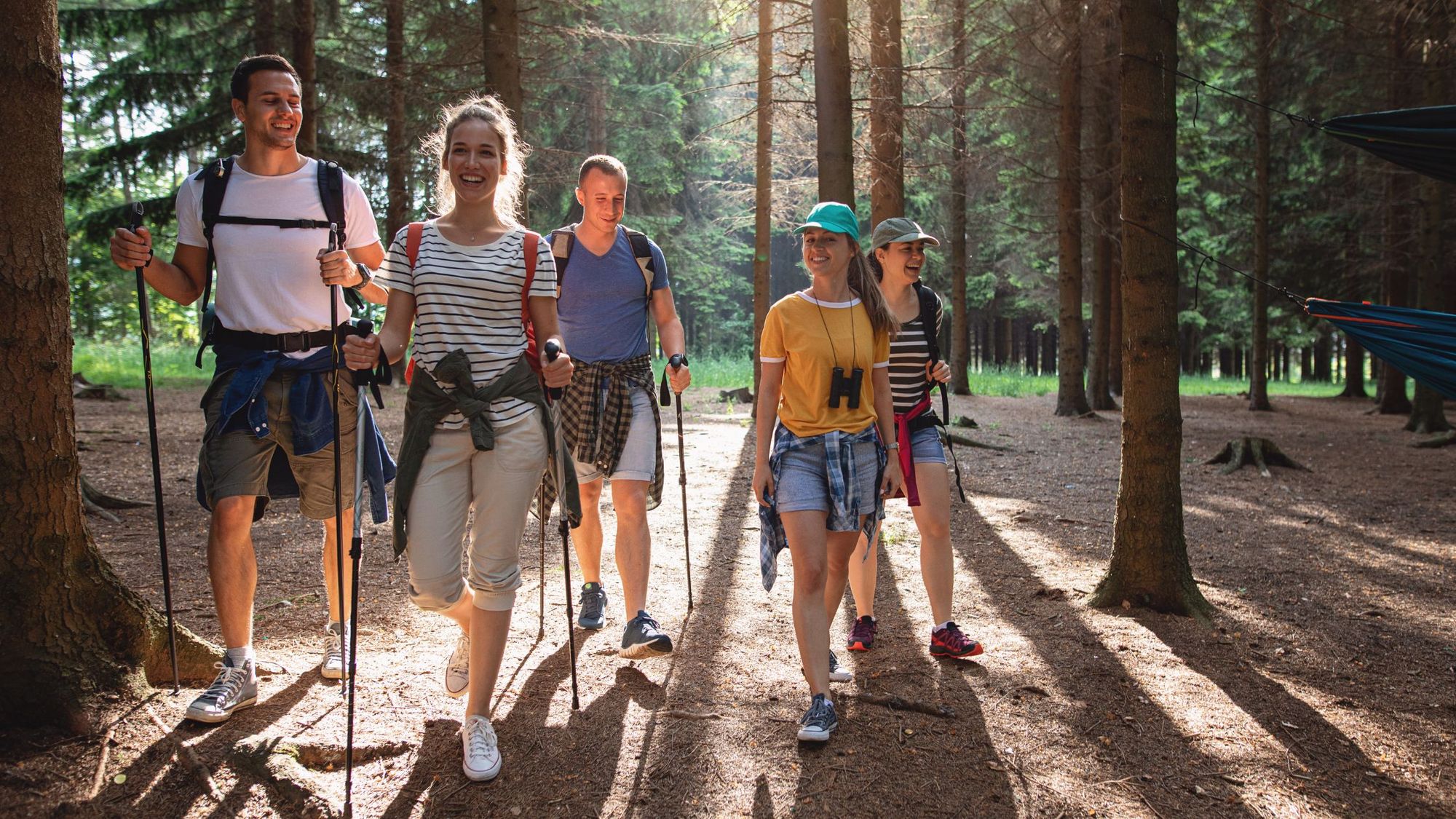 Clothes
On that note, one of the most important things to consider when packing for a spring hike is the type of clothes you'll need to bring. You'll want to dress in layers so that you can easily adjust your clothing as temperatures change throughout the day. Here are some essential items to consider adding to your wardrobe for options:
Base Layer: Start with a moisture-wicking base layer to help keep you dry and comfortable. Avoid cotton, which can hold onto moisture and make you feel cold and damp.
Insulating Layer: Next, add an insulating layer to keep you warm. Fleece or down jackets are good options.
Outer Layer: Finally, add a waterproof and breathable outer layer to protect you from rain or snow. Look for jackets made with Gore-Tex or a similar material.
Gear
In addition to clothing, you'll also need to bring some essential gear for your spring hike. Here are some items to consider:
Footwear: A good pair of hiking boots with good ankle support is important. Look for boots that are waterproof and breathable.
Footwear: A good pair of hiking boots with good ankle support is important. Look for boots that are waterproof and breathable.
Navigation: Bring a map and compass or a GPS device to help you navigate the trail.
Sun Protection: Bring sunglasses, sunscreen, and a hat to protect your skin from harmful UV rays. These will be year-round mainstays for outdoor activity.
First Aid Kit: Pack a basic first aid kit with items like band-aids, gauze, and antiseptic wipes.
Emergency Supplies: Bring a whistle, a flashlight, and some extra food and water in case of an emergency.
Snacks
Finally, don't forget to pack some snacks to keep you fueled and energized throughout your hike. Here are some healthy options to consider:
Trail Mix: A mix of nuts, seeds, and dried fruit is a great option for a quick and easy snack.
Fresh Fruit: Apples, oranges, and bananas are all easy to pack and provide a boost of instant energy.
Energy Bars: Look for bars made with whole grains, nuts, and seeds for a nutritious and filling snack.
Water: Bring plenty of water to stay hydrated throughout your hike. If you find yourself overheating, you can quickly pour water over your head, but try not to use too much of your precious drinking supply.
Of course, the amount of preparation you need to be doing also depends on the kind of hike you're going on. Is it a simple, lovely stroll or a challenging trek through rough terrain? Everybody will enjoy different hiking – or in general, exercise – intensities. You can always try them out yourself, but if you're curious about understanding what types of exercises suit you best down to the DNA, you could opt for a genetic test from CircleDNA.