Beauty trends are constantly changing and evolving, and 2022 has seen some new beauty trends that people are swearing by. These new beauty trends will definitely continue in 2023.
It usually takes a while for new beauty trends to start to appeal to the masses.
Over the years, we've seen eyebrows transform from barely-there lines into fluffy, bushy, and bold facial accessories. On the flip side, barely-there makeup looks have taken over as people explore new ways to highlight and protect their natural beauty. Even the ingredients we use in beauty products are changing, thanks to increasing research into plant derivatives and natural resources.
The social media landscape is also providing everyday beauty and skincare fans with endless new trends and ideas to explore – especially on TikTok.
Thanks to the popularity and mass user base of TikTok, the word about new beauty trends is spreading faster than ever. Around 52% of customers now say they find new beauty and skincare products on TikTok.
So, what kind of new beauty concepts can we expect to see in Instagram Reels and TikTok videos heading into 2023? Based on the hype from 2022, here are some of the key new beauty trends making waves around the globe.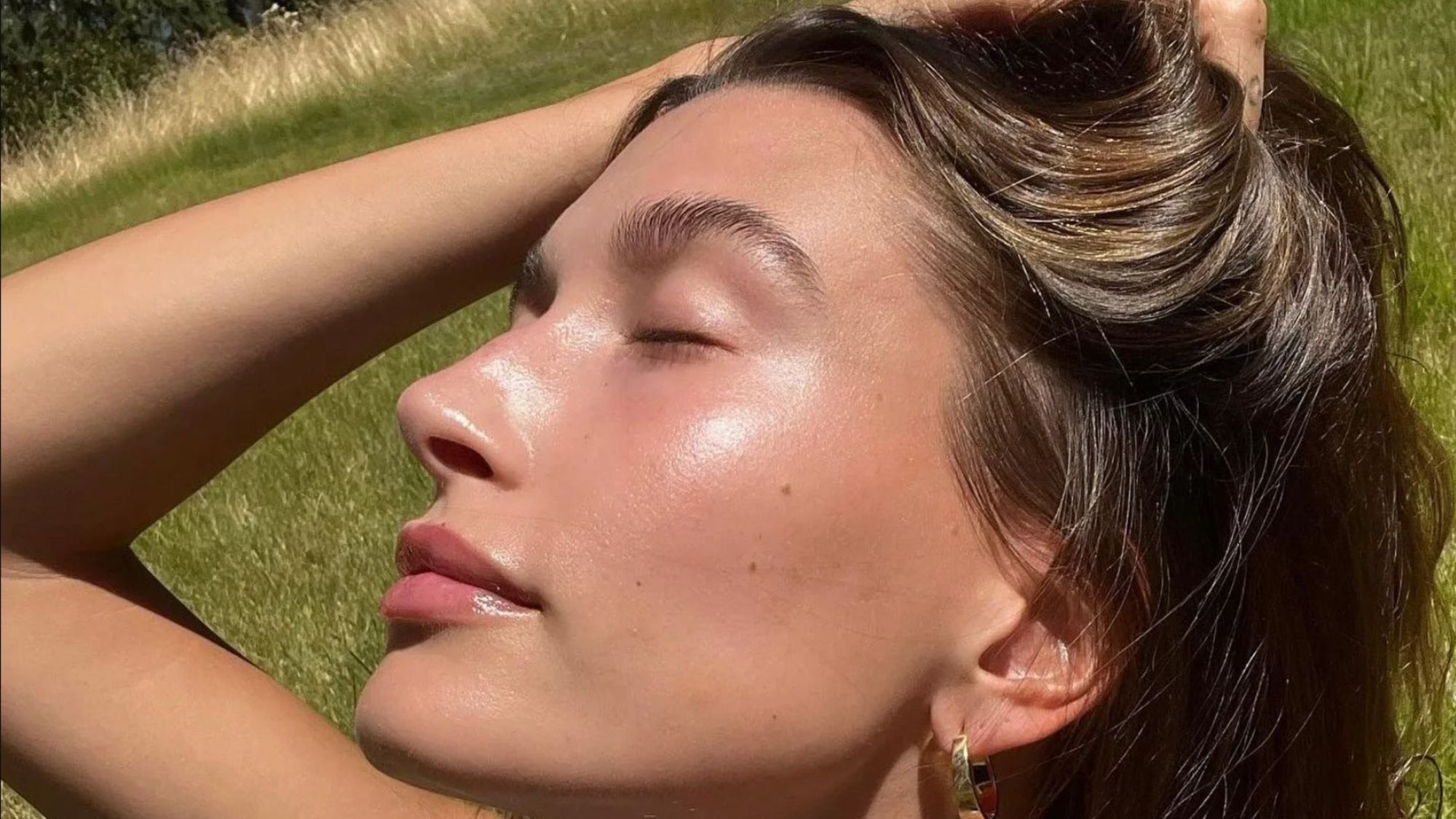 1. Barely-There Makeup and "Glass Skin" – The New Beauty Trend That Emphasizes Natural Beauty
The days of coating your face with endless layers of foundation, creams, and concealers are seemingly over. Two thirds of women now say they prefer to wear as little makeup as possible, to achieve a more "natural" look.
The natural look is not only attractive to those they want to attract, but it's also better for their skin.
People of all ages and backgrounds are becoming increasingly comfortable with the idea of showcasing their real skin; pores, freckles, and all.
On TikTok, countless influencers have begun producing guides on how to create 'glass skin'. Glass skin is a 'skinamalism' trend with a strong focus on hydration and skin smoothness.
Potentially embed TikTok video https://www.tiktok.com/@lil_xxtra/video/7044377438553492741?is_from_webapp=v1&item_id=7044377438553492741&lang=en
Because 'glass skin' provides such a flawless base, it's easy for makeup lovers to add soft, blended, and barely-there pigments to create a phenomenal finish. To truly embrace this low-key beauty trend, you'll need to replace cakey or thick foundation formulas with tinted moisturizers, soft primers, and natural tones.
One of our next top new beauty trends we'll explain, 'skinamilism', falls in line with this.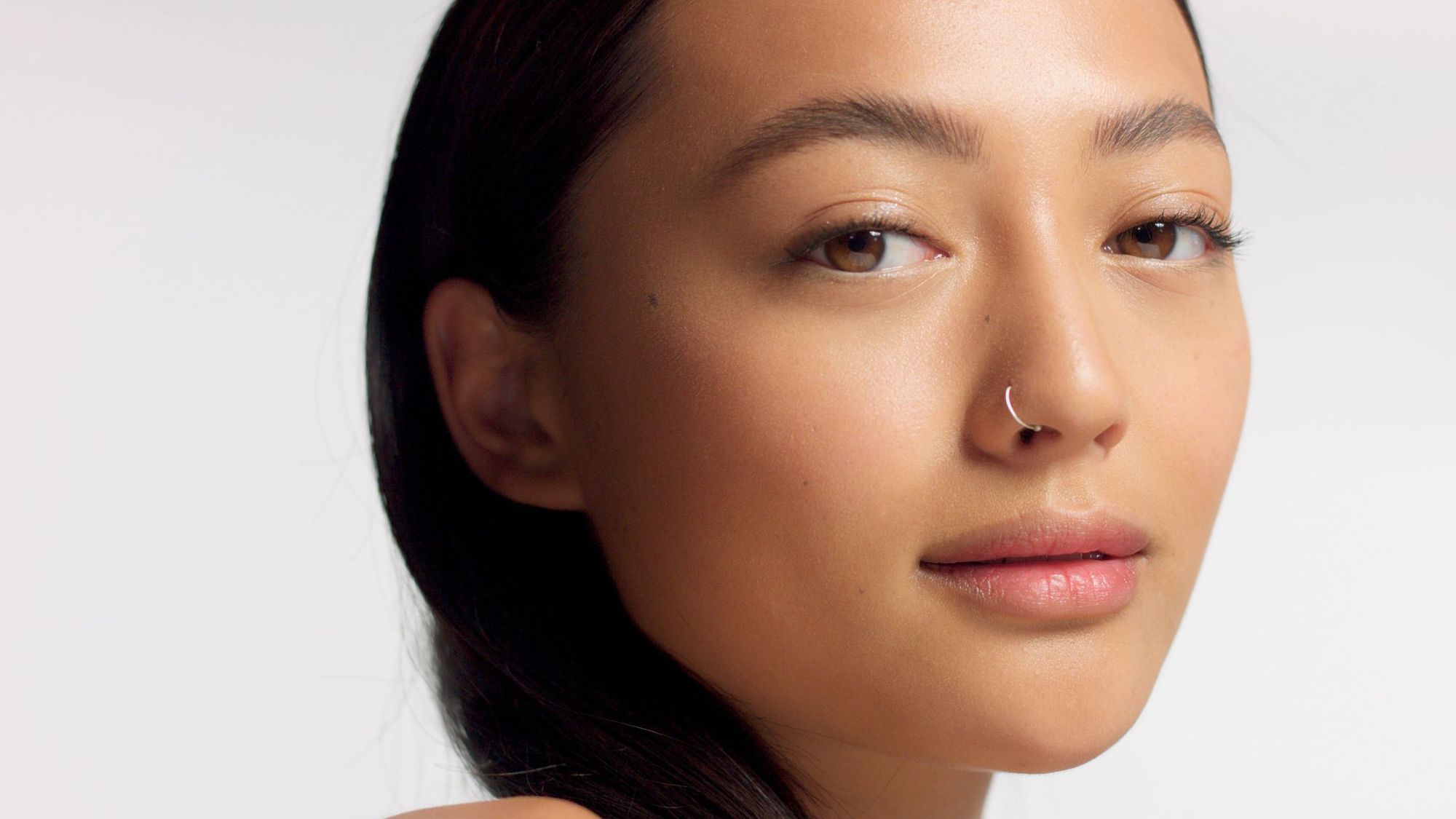 2. Skinamalism
Another of the top natural beauty trends making an impact on TikTok today is "skinamalism". The "skinamalism" trend focuses on creating a dewy, healthy, and natural glow, with as few products as possible. To take part in skinamalism, you'll need to focus on switching up your cosmetic and skincare routine, to focus exactly on what your skin needs each day.
Skinamalism isn't about creating a perfect, "airbrushed" finish with your complexion. Instead, it's about keeping your skin as healthy as possible. For example, your skincare routine might involve using a two-in-one exfoliating cleanser that sweeps away impurities and dead skin cells.
When following the skinamilism trend of wearing less face makeup, many people have found that their skin starts to improve. In general, people often find that wearing less makeup makes their skin start to look better, because their skin can breathe. Less face makeup often means less breakouts and less clogged pores as well.
Skinamalism also focuses on finding multi-purpose products to simplify your routine. For instance, you might choose a soft cream blush that doubles as a lipstick. Great skinamalism strategies revolve around knowing your skin type. You'll need to understand whether your skin is dry, flaky, or oily, and how it changes at different times of the year.
A CircleDNA test can help you develop a deeper understanding of what your skin really wants from your routine. Discover your genetic skin traits with CircleDNA.
3. Ice Rollers
Since today's beauty trends are all about highlighting beautifully healthy and nourished skin, at-home skincare solutions are becoming more popular. Hailey Bieber, best-known for her wonderfully radiant complexion, helped to increase the hype around a new skincare product in 2022: The ice roller, a facial ice roller with an ice-cold temperature.
The hit series Euphoria also made ice rollers popular, with fan favorite Cassie shown using an ice roller as part of her 'getting ready' beauty routine.
In recent years, facial rollers made out of jade and other cooling substances have burst into the spotlight, thanks to their ability to potentially aid lymphatic drainage, and reduce facial puffiness. Ice rollers combine the benefits of the standard facial roller with cold therapy, to banish facial swelling and toxins.
Hailey Bieber and other TikTok stars say the ice roller is a fantastic way to smooth out lines and enhance your complexion, while keeping you cool during the summer months. All you need to do is remove your roller from the handle and place it in a freezer for 15 minutes before starting your routine.
Potentially embed TikTok Video https://www.tiktok.com/@jazrabarnes/video/7128517139073338630?is_from_webapp=v1&item_id=7128517139073338630&lang=en
There are also countless TikTok videos showcasing how specially-made ice rollers work to moisturize your epidermis, and tighten the appearance of skin.
The researcher behind the Radixir Ice Globe Facial Massager says, "Made of premium quality glass, our cooling globes speed up blood circulation for tighter, brighter skin that will leave your skin glowing. Use before applying makeup or when your skin requires skin rejuvenation treatments. Designed to combat the puffy inflammation experienced under your eyes in the morning and is fantastic for tired, jet-lagged skin. This product will also allow for faster absorption of beauty serums and moisturizers into skin."
Reviewers have said that the ice roller is great for puffy eyes, as well as helping you wake up in the morning due to the cold effect of the ice roller on your skin.
So, if your skin needs a de-puff, rejuvenation, or brightening effect, an ice roller could help.
4. Full Body Skincare Such as Dry Brushing
When most people think of skincare, they automatically envision face mists, serums, and moisturizers. Many of the best-selling skincare products worldwide are focused on facial skin. However, your face isn't the only part of you that deserves regular TLC.
Skincare influencers such as Renee Chow are increasingly promoting all-over body routines, which target all of the often-overlooked parts of your body. Complete body skincare involves caring for every part of yourself equally, from the tips of your toes to the top of your scalp.
One popular trend in the full-body beauty trend is dry brushing. This centuries-old technique involves using a hard brush with natural fiber bristles to boost skin circulation, and reduce the appearance of cellulite. Advocates believe dry brushing can improve skin radiance by revealing new and healthy cells. Using an ionic dry brush such as the one from Prana Brush also stimulates natural lymph flow, which helps make the lymphatic system more effective at purging toxins and pathogens from the body.
The result of dry brushing is often less water retention, reduced puffiness, and softer and more toned skin overall.
Try out this favorite beauty trend by dry brushing your skin twice per week using light strokes towards the heart before bathing.
5. Gua Sha
In the search for the best new skincare and beauty trends, countless influencers have started turning to exotic and ancient practices. "Gua Sha" is a popular Chinese medicinal practice, designed to scrape away unwanted dry cells and reduce puffiness. Similar to ice rolling and dry brushing, Gua Sha also activates the lymphatic system.
While there are various professional skin and beauty salons offering this service today, you can also practice Gua Sha at home. The process involves applying oil to your skin and scraping it away with long, or short strokes. Each movement helps to circulate blood within your tissue, and promote metabolic repair and healing.
Influencers promoting Gua Sha are earning millions of views. In fact, this video has more than 9.3 million views and counting. All you need to get started is the right Gua Sha tool and a little bit of fresh oil to help moisturize your skin.
6. Skin Cycling
Another beauty trend making a big impact on TikTok, skin cycling has actually earned the approval of dermatologists around the world. Dr. Whitney Bowe, a New York-based Dermatologist introduced the concept to encourage people to start adjusting their skincare routine according to the ever-evolving needs of our epidermis.
Skin cycling is essentially a four-day routine, in which you'll use a different kind of skincare product each night. For instance:
Night one: Exfoliation: Use a chemical or acid-based exfoliant to strip away dead cells after you've finished cleansing.
Night two: Retinoid: Start by applying a moisturizer as a buffer if your skin is new to retinol, or particularly sensitive, then follow with a retinoid cream.
Night three: Recovery: Use only gentle creams and barrier-repairing products. Avoid harsh ingredients, and focus on options such as niacinamide and glycerine.
Night four: Second Recovery: Continue to repair your skin with gentle products
Skin cycling can be an excellent way to preserve your skin if you find it often gets easily irritated by too many products. Plus, it's a fantastic way to start repairing the underlying layers of your skin to promote natural, radiant beauty.
7. Edible Beauty and Beauty Snacks
Creating the perfect skincare routine doesn't just mean applying the right products to your face and body. Healthy skin starts from within. The foods you eat and the nutrition you get will determine how well healthy skin cells grow. Consuming the right minerals and vitamins in your day-to-day diet and drinking plenty of water should enhance your skincare strategy.
Alongside "edible beauty", influencers are also promoting the idea of "skin snacking", a concept which involves treating yourself to small beauty treatments throughout the day. With "skin snacking", you take moments out of your day to enjoy quick, flash treatments.
This could mean applying a facial mist to your skin on your lunch break, or giving yourself a pick-me-up with some simple under eye patches. The key to effective skin snacking is making sure you can take your "snacks" with you anywhere. No-mess products are ideal for this beauty trend.
8. Niacinamide in Skincare
Niacinamide is one of the new beauty trends that is really catching on. Niacinamide is appearing in virtually every skincare and beauty routine these days. It's a form of vitamin B-3, one of our body's essential nutrients. Deficiency in this substance can lead to a range of different problems, including skin disorders.
Many of the top moisturizing face creams on the market today list Niacinamide as an ingredient.
Studies have found Niacinamide to be effective at improving keratin levels, which helps keep your skin firm and healthy. It can also help your skin grow a lipid barrier which retains moisture. Niacinamide can also protect against sun damage, and harmful free radicals, while preserving your natural collagen levels.
The great thing about this skincare ingredient is its suitable for virtually every type of skin. It can minimize fine lines and wrinkles, treat acne, and even regulate oil production from the sebaceous glands. This ingredient has become a go-to for celebrities and influencers alike.

9. Fermented Ingredients
Alongside an increased hype for Niacinamide, we've also seen a rapid increase in demand for "fermented" skincare ingredients. Ideal for improving the skin's natural barrier, fermented beauty is based heavily on ancient skincare techniques.
To create fermented products, chemists ferment botanical and natural substances such as pumpkin extract. The idea is to create more potent and powerful substances, capable of penetrating the skin more easily. These products can be particularly useful for people with sensitive skin.
For instance, products containing lactobacillus ferment provide a soothing effect, while also strengthening the outer layer of the skin to protect against aggressors. One study even found fermented soybean and barley supported enhanced skin hydration. Fermentation also helps to produce additional ingredients in skincare such as antioxidants to restore and heal our skin.
10. Sustainable Skincare
Finally, we end our list of the top 10 new beauty trends with sustainable skincare. Influencers and celebs everywhere appear to be focusing more heavily on sustainable skincare these days. More than half of consumers say they consider sustainability to be an important factor when buying items from the beauty industry. As a result, companies are investing in water-free skin solutions and less single-use plastic packaging.
Water-free skincare can actually boost the performance of cosmetic formulas, allowing your skin to absorb more of the ingredients it needs.
Many beauty brands are even beginning to offer customers the chance to buy refillable products such as eyeshadows and lipsticks, to cut down on their carbon footprint.
Keeping Up With New Beauty Trends
This year's beauty trends have focused heavily on natural beauty, sustainability, skin health, natural radiance, and getting to know your own skin a little bit better. If you want to follow in the footsteps of some of the top beauty influencers and professionals, it's worth starting with a behind-the-scenes look at your own skin type.
A CircleDNA test will tell you all about your genetic skin traits and likely genetic skin health problems, so you can focus on building a routine that highlights your hidden beauty. You'll also receive reports on your ancestry, optimal diet type, genetic behavior traits, and more.
References: