Kidney stones, known in the medical world as urolithiasis, nephrolithiasis, or renal calculi, are hard growths originating in the kidneys, made of various combined minerals. Though kidney stones are formed within the kidneys, they can impact any part of the urinary tract, including your bladder.
Various factors, from dietary choices to consistent dehydration, and even certain medications, can increase your risk of getting kidney stones throughout your life. What's more, the risk of developing these stones can be passed down to you, as risk factors for kidney stones could be in your DNA.
According to some reports, more than half a million people visit emergency rooms each year as a result of kidney stone complications. In the US in particular, the prevalence of kidney stones has increased in recent years. This may have something to do with the changing western diet, which often includes a lot of high sodium and processed foods.
While most kidney stones aren't particularly dangerous, and are unlikely to cause long-lasting damage, they can be extremely painful and disruptive.
Below is an overview of what kidney stones are, the symptoms, and the causes.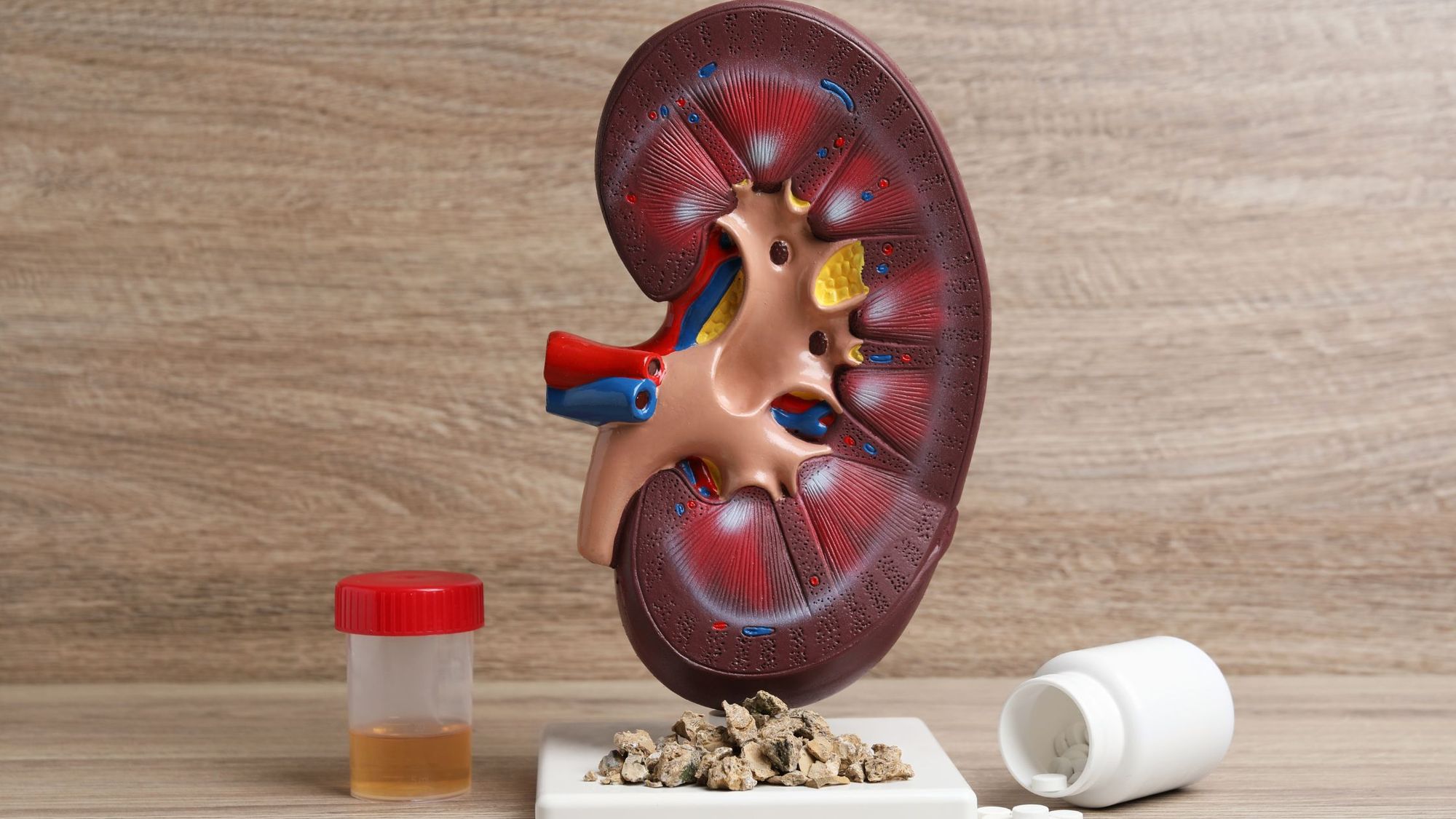 What are Kidney Stones? An Introduction and Types of Kidney Stones
Kidney stones are hard mineral deposits which form within the kidneys. They can vary dramatically in size and color, depending on the cause of the stone. The kidneys are an important organ in the human body, responsible for filtering through liquid waste, making urine which travels through the bladder.
When you're exposed to higher levels of a certain mineral, these substances can build up within the kidney, eventually causing pain and discomfort. Some stones sit within the kidney for long periods without causing any symptoms, and the person with kidney stones might not know they have them. However, if a kidney stone leaves the kidney, it can become lodged in the urethra, making it difficult to pass urine.
Kidney stones are often defined by the mineral which makes up the majority of the deposit. Some of the most common types of kidney stones include:
Calcium stones
Considered the most common type of kidney stones, calcium stones consist primarily of calcium oxalate, maleate, or phosphate. High levels of calcium in the urine can be caused by a range of factors. Sometimes, it occurs when people consume too many high-calcium products and supplements.
However, calcium stones can also form when your body is unable to process calcium correctly. Rather than recommending patients reduce their calcium intake, most doctors will suggest making dietary changes based on the type of calcium in the stone. For instance, if you suffer from calcium oxalate stones, you may benefit from eating fewer high-oxalate ingredients such as peanuts and spinach.
Uric acid
Uric acid kidney stones are the second most common variation, and they occur most frequently in people with higher levels of uric acid in their system. This acid is a waste product, created when various chemical changes occur in the body.
A diet rich in acidic compounds can also increase the risk of uric acid kidney stones, particularly when patients are exposed to high levels of purines, found in various meat products, and shellfish. Certain medical conditions, such as gout and diabetes can also increase the levels of acidity in your urine, creating a higher risk of kidney stones.
Struvite
Struvite kidney stones are most common in people who suffer from regular infections of the urinary tract. Though less common than other stone types, struvite stones can grow very large, and can sometimes contribute to urinary obstructions.
Struvite stones form in very alkaline urine, and they can grow very quickly, filling gaps within the kidney, and causing serious discomfort. Treating underlying infections as they occur can sometimes help to reduce the risk of struvite stones. However, patients may have a higher risk of recurrence if they struggle with emptying their bladder fully.
Cystine
Perhaps the least common type of kidney stone, Cystine stones occur in people with a specific genetic order, known as cystinuria. Cystine is an amino acid which occurs naturally in various foods, as well as within the human body.
It's one of the common components of protein, and forms a common part of most diets. Unfortunately, for people with Cystinuria, the amino acid can sometimes leak from the kidney into the urine, causing stones to form. For people with this condition, consistent treatment and monitoring is often necessary, starting in early childhood.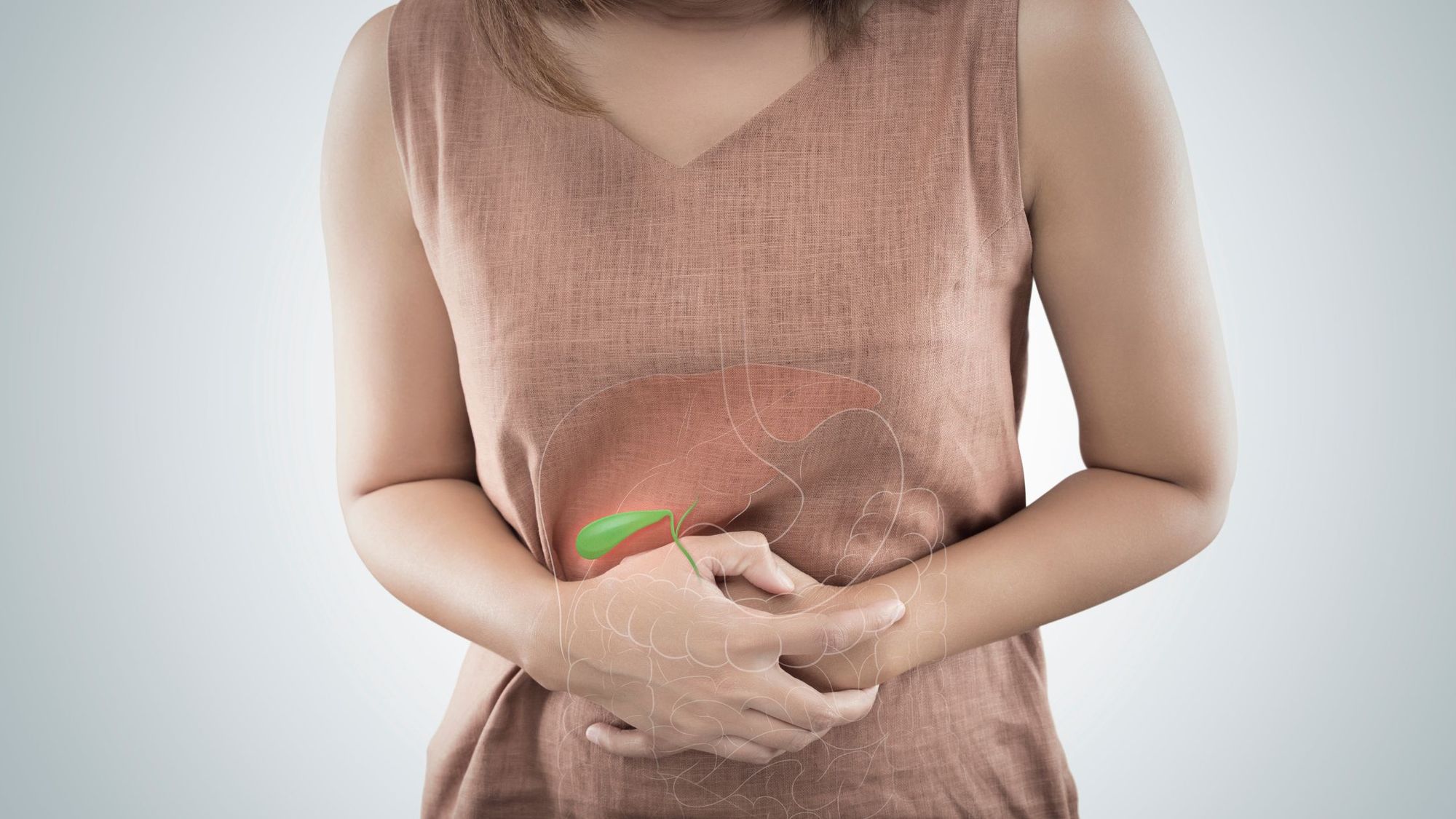 Signs and Symptoms of Kidney Stones
In their early stages, kidney stones rarely cause any significant symptoms. Many people won't realize they're developing a kidney stone until the deposit starts to move around in the kidney, or passes through the urinary tract. The larger the stone is, the more likely it is to become lodged in the urinary tunes connecting the bladder to the kidneys.
If your urinary system becomes blocked by a kidney stone, it can cause the kidney to swell, and the ureters to clench, creating an intense need to urinate. As the condition progresses, you may experience the following symptoms:
· A constant need to urinate or empty your bladder
· Pain throughout the groin and lower abdomen
· Fluctuating discomfort throughout the body
· Vomiting and nausea
· Urine tinged with blood
· Pain throughout the penis (for men)
· Cloudy urine, or foul smells
· Fever and chills caused by an infection
Because kidney stones can move around within the urinary system, the pain caused by your condition may vary over time, shifting to new locations or changing in intensity.
What Causes Kidney Stones?
There are various factors which can contribute to the development of kidney stones. Age is a common factor, as these stones are generally more likely to occur between the ages of 20 and 50.
Your sex assigned at birth may also affect your risk of kidney stones, as males are more likely to develop stones than females. One additional common factor is genetics.
Other common causes of kidney stones include:
· Dehydration: Your body needs a certain amount of water each day to thrive. If you live in a hot climate, or take part in a lot of intense exercise, you may need higher amounts of water to avoid dehydration. When the body is dehydrated, there are fewer liquids in the kidney available to dissolve and remove minerals which may cause kidney stones.
· Diet: Many types of kidney stones are made of minerals which we consume in our diets. Eating a large amount of protein, sodium, and sugar can increase your risk of certain forms of kidney stones. High levels of calcium can also be a problem, if your body is unable to process calcium effectively.
· Obesity:Studies have proven that people with a higher BMI (Body mass Index) may be more likely to suffer from kidney stones. Obesity can change the acid levels in the urine. Some stones will be formed by extremely acidic urine, while others can occur as a result of high levels of alkaline substances.
· Digestive Diseases: Various digestive conditions can influence the way your body absorbs water and calcium, which increases your risk of kidney stones. People who suffer from inflammatory bowel disease, ulcerative colitis, and inflammatory bowel disease may have a higher risk of certain forms of kidney stones, such as those caused by calcium oxalate.
· Medical Conditions: People with certain medical conditions can also be more prone to kidney stones. Some of the main conditions linked to stone formation include chronic urinary tract and kidney infections, cystinuria, and renal tubular acidosis.
· Medications and Supplements: Certain supplements and medications, such as laxatives, vitamin C, and calcium-based antacids can increase your risk of kidney stones, by increasing specific minerals in your urine.
· Family History (Genetics): Genetically speaking, if you have a family history of kidney stones, you may be more likely to develop them yourself. This is one of the reasons why you should always use your DNA test to gain insights into any potential genetic health risks.
References: