Finding the right therapist to provide you with guidance and support can make all the difference when it comes to your mental health. We live in a world of consumerism where many of us will spend hours shopping for the perfect shoes or perfect outfit. So, when it comes to our own mental health and well-being why don't we spend that same amount of time and dedication making sure we succeed at finding the right therapist?
It's all about finding a therapist you connect with, who you feel you're compatible with. As a therapist myself, I can't count how many times my friends and family complain about not being able to find a good therapist, or going to therapy once and saying, "It's not for me" or saying they don't like their therapist.
Think of it this way: Therapy is for everyone, but not every therapist is for everyone. Finding the right therapist is a very important task and it should be treated that way. Take your time, do your research, ask questions, observe which types of questions they ask you, research their approaches, and give a few therapists a shot.
Most of us love window shopping, so start window shopping for a mental health professional until you find your fit – just like a perfect pair of shoes that feel comfortable and give you great support.
Even therapists go to therapy. I have worked as a mental health professional for a while now, I too have a therapist, and I can tell you this — if I can find a therapist that I trust and understands me, anyone can. However, finding the right therapist was not easy for me, and it might not be 'quick' and easy for you, either. I want to provide everyone reading this article with some practical tips when you are looking for a therapist, in hopes you do not give up on the journey.
Below are 10 tips for finding the right therapist:
1. Know What You're Looking For in a Therapist
One of the most important things you should figure out before jumping into the large pool of therapists is figuring out exactly what you are looking for.
Each therapist will have their own unique way of connecting to their clients, and their own methods. You need to know what you prefer.
Perhaps you know that you want a therapist who asks you a lot of prompting and thought-provoking questions, which both shows you that they're engaged and also helps you delve deeper. You'd then be able to rule out a therapist who doesn't seem to interrupt you to ask questions very often, and therefore doesn't suit your preferences.

Counselling is certainly not one-size-fits-all, as it's about your unique preferences and what you need from a counsellor. Some of us know what we are looking for in a counsellor or therapist, however, some of us have no clue. There are an array of different types of therapeutic approaches used by each individual therapist, therefore, do some research to understand what type of therapy is going to be your best fit. Many people believe that therapy is all "talk-therapy", which is not true. Talk therapy is one slice of a much larger pie. Many types of therapy today are more skills orientated and solution focused. I urge everyone I speak with to move away from the Freudian idea of therapy and the image of someone laying on a couch while the therapist asks about their childhood. This can be a part of therapy, but it's not the whole part.
Just to give you an idea of the different approaches here are some you might want to consider: Interpersonal Therapy, Somatic Therapy, Mindfulness-Based Therapy, Cognitive Behavioural Therapy, Dialectical Behavioural Therapy, Psychodynamic, and Humanistic therapy – just to name a few. It can be a bit overwhelming if you go into it not knowing much about the different types — I encourage everyone looking for a therapist to take some time to understand the different therapeutic approaches that are out there. There's something for everyone.
2. Peruse Their Website
Window shopping therapists' professional websites can be helpful for finding the right therapist. Read their "About Me" section and "My Approaches". This can be valuable information that can help you determine if they could be a good fit.
When you read their "About Me" section and it resonates with you, this is usually a good sign. It means their approach to therapy is compatible with your goals and your thoughts about therapy.
A website can also say a lot about a person, and can usually help you decide if you would vibe with them. This is not to say you should write someone off because they use a font you don't like – although Comic Sans might be a dealbreaker.
3. Understand Their Credentials
Make sure you understand the different credentials and requirements of therapists in your region. Depending where you reside, there are different rules and regulations around the practice of therapy and what you are allowed to call yourself to the general public. Just because someone has a "therapist" title on their website, does not mean they are certified or regulated.
Let me say that again: Just because they call themselves a therapist, does not mean they are a therapist. Take the time to understand what credentials are necessary in your region in order to be a licensed mental health professional. Different regions use different titles, for example: psychotherapist, therapist, mental health counsellor, or clinical counsellor. What is important to know is what credentials are needed in order for the therapist you are looking for to be able to use the title they are using. Some places allow you to take a 6 month "life coaching" course and call yourself a therapist. Not to undermine this profession, however, a 6 month course is very different from a 4 year Bachelors in Psychology and 2 year Masters. Bottom line — know the therapist credentials: how long did they attend school, what kind of degrees do they hold and what it took for them to get those degrees.
4. Finding the Right Therapist by Asking for a Referral
Perhaps a friend or family member of yours has a therapist in mind who they think would be right for you. Finding the right therapist can happen quite often through recommendations from your friends or family.
Whenever I meet a new client I always ask how they found me, 9 times out of 10, their friend, co-worker, distant relative, or neighbour has seen me and recommended they reach out. The best advertisement I can get is a client who refers me to another person. I can not stress enough how valuable asking your friends and family members if they have a therapist or know any therapist they would recommend. I love recommending my own therapist to others. Most people who see a therapist know how hard it is to find one you connect with and want to keep seeing, so, they are usually more than happy to share that contact.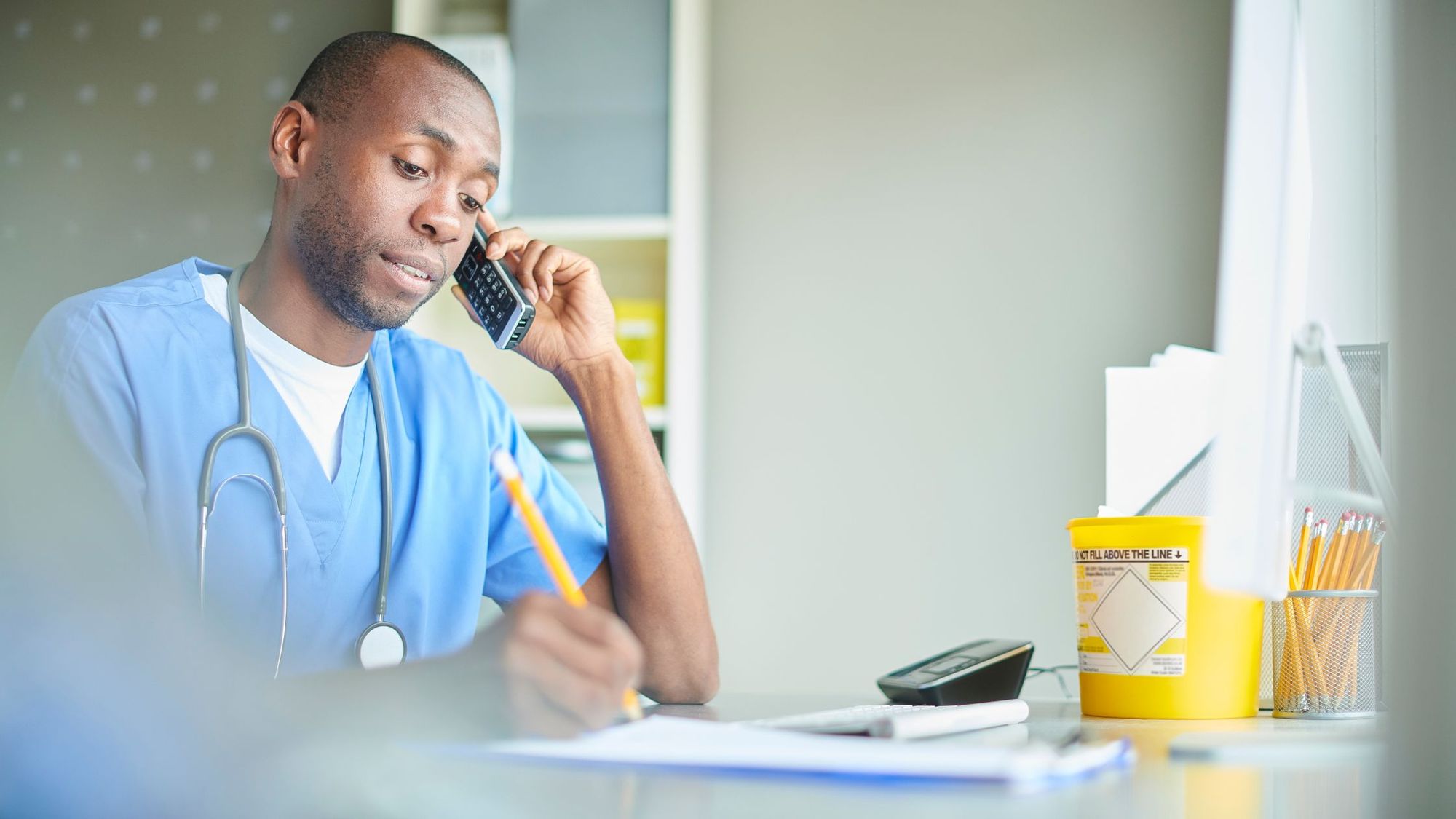 5. Take Advantage of Free Consultations
Most therapists will advertise free consultations and even if they don't advertise this, you can ask them, and they might say yes. It's quite common to offer a 20 minute discussion for free, to find out if it's a good fit. This is a great way to get a sense of whether or not you connect and whether or not it feels right.
Having a quick conversation that allows you to ask questions and see if you feel a connection before committing to an entire 50 minute session can provide clarity. Do the consultation and go away and think about it. Do not feel obligated to book a session right after the consultation, just because you have spoken to them. I encourage people to do multiple consultations and compare how you felt in each. At first it can be overwhelming and uncomfortable, however, ultimately, you should be put at ease pretty quickly during a consultation and feel as though you are having a conversation with someone you have known for a bit. Take this time to ask the therapist questions about how they practice, what their strengths are as a therapist and what their therapeutic style is. A free consultation can not only save you time, but it can also save you money. If you can't stand to talk to someone for 15 or 20 minutes, you likely will not enjoy an entire session with them.
6. Check Your Insurance Coverage
Many people with extended health benefits have some kind of coverage for mental health support such as counselling sessions with a licensed and registered therapist. Before you start looking, it can be helpful to check what your insurance will cover. Some insurance companies give a dollar amount of coverage per practitioner, however, make sure you know which type of practitioner they cover.
This is where knowledge of credentials comes in handy, because certain credentials might be required of your therapist for sessions with them to be covered.
Furthermore, if you were the victim of a crime and that's one of the reasons you're seeking therapy, some therapists offer sessions that are covered under a victim assistance program. If you want your sessions to be covered, you'd want to find a therapist who works with one of these programs.
7. Ask About Sliding Scale Options
Unfortunately, not all of us are lucky enough to have coverage for therapy (for example, self-employed people often don't have extended health benefits) and the costs of therapy can be a real deterrent. Many mental health professionals offer a sliding scale rate based on the client's income. Most cities also have low-income type therapy options, and even free therapy options usually provided by University students and supervised by professionals. Take some time to look at low cost counselling options near you. You could apply for free counselling through a University or through a victim assistance program. Otherwise, you could find a therapist who offers sliding scale rates.
8. In Person or Over the Phone? Figuring Out What Type of Session You Prefer
A potential positive that has come with impacts of COVID is the plethora of counsellors who used to only practice with in-office sessions now offering phone counselling, virtual sessions, and even 'walk and talks'. Some of my best sessions with clients have been done while walking and talking through a forest or on the beach. This is something that is becoming more popular among therapists. Virtual sessions and phone sessions are also a great option for those who live in more rural areas or have tough schedules to work around or have mobility issues. Therapy has become so much more accessible in the last few years. So, if the thought of going into a stuffy office and sitting on a stranger's couch and being questioned about your childhood has held you back — well, now you can sit on your own couch and do it. This also allows you to still get therapy (virtually) even while you're away travelling, or not feeling up for leaving the house.
9. Trust Your Gut and Don't be Afraid to Change Therapists
What happens if you go to a couple sessions and you just aren't feeling it? That's okay! Therapists understand that they won't connect with every client who comes to them. Do not be afraid to share this with your therapist, and ask if they have recommendations for anyone else. It's standard procedure for them to recommend other therapists if it doesn't work.
Don't feel pressured to keep booking just because you have been seeing them. At any point in your therapeutic relationship you have the ability to terminate the relationship. If it is not working anymore, it's okay to "break up" with them— if they are professional, they won't take it personally. It's normal for them to get broken up with.
Don't feel the need to push through discomfort with a therapist. If you aren't comfortable with them you will hold back and ultimately not get the help you deserve.
The same goes for a therapist you've been seeing a long time, who you no longer feel comfortable with. Sometimes it's because an attraction has formed, or there was an uncomfortable interaction, and other times it's because the therapist isn't as engaged during sessions as they used to be. Perhaps they've stopped asking the types of questions you like, or they've changed the way they are in session. It's okay to "break up" with them. It happens all the time in therapy.
10. Give it Time
Give therapy time to work, because internal shifts don't happen overnight. You might start seeing a therapist and vibe well and enjoy going, however, it can also feel like it's not working or it can feel like you're not getting better. Therapeutic change can take time. It is not a one-stop shop. Therapy is just one part of a person's journey toward better mental health. What you get in those 50 minute sessions is only a sliver of the work most of us need to be doing to work on our mental health.
Attending therapy regularly is one thing, but taking what you have learned in therapy and putting into practice can often take more time. Another important thing I make sure to let my clients know is that often when we start therapy things can start to feel worse before they get better — this is normal!
A good therapist is going to challenge you and make you question things about your life that you likely have not put too much thought into before. This can be destabilizing at times, but if you keep at it, you will come out the other side with more understanding of yourself and your struggles. As a therapist, being able to walk alongside clients through this is what makes me keep doing what I do. Trust in the process.
However, in order to be able to trust the process, you need to be able to fully trust the person you are going through the process with. That's why finding the right therapist who you connect with is so important.
Choosing to attend therapy can be scary and overwhelming. I am a true believer that therapy can be for everyone if they take the time to find the right therapist for themselves. It is my hope as a therapist that more people will feel comfortable to ask their friends and colleagues for therapist recommendations and have open conversations about why therapy has worked for them. Many people will tell you that therapy changed their life.