New Year's resolutions are one of the most popular New Year's traditions for a reason. It feels healthy to self-reflect and write down some goals – especially goals about how to become better versions of ourselves. It's natural to want to be the new-and-improved you when you're about to welcome a new year.
Nobody else is responsible for you to start living a happier, healthier life. It's up to each of you, individually, to take responsibility for your own self-improvement. Writing down some New Year's resolutions is a great start.
Perhaps there are new skills you'd like to learn, some unhealthy habits you want to break, old patterns you want to unlearn, or goals you'd like to achieve.
Below are 8 New Year's resolutions geared towards self-improvement.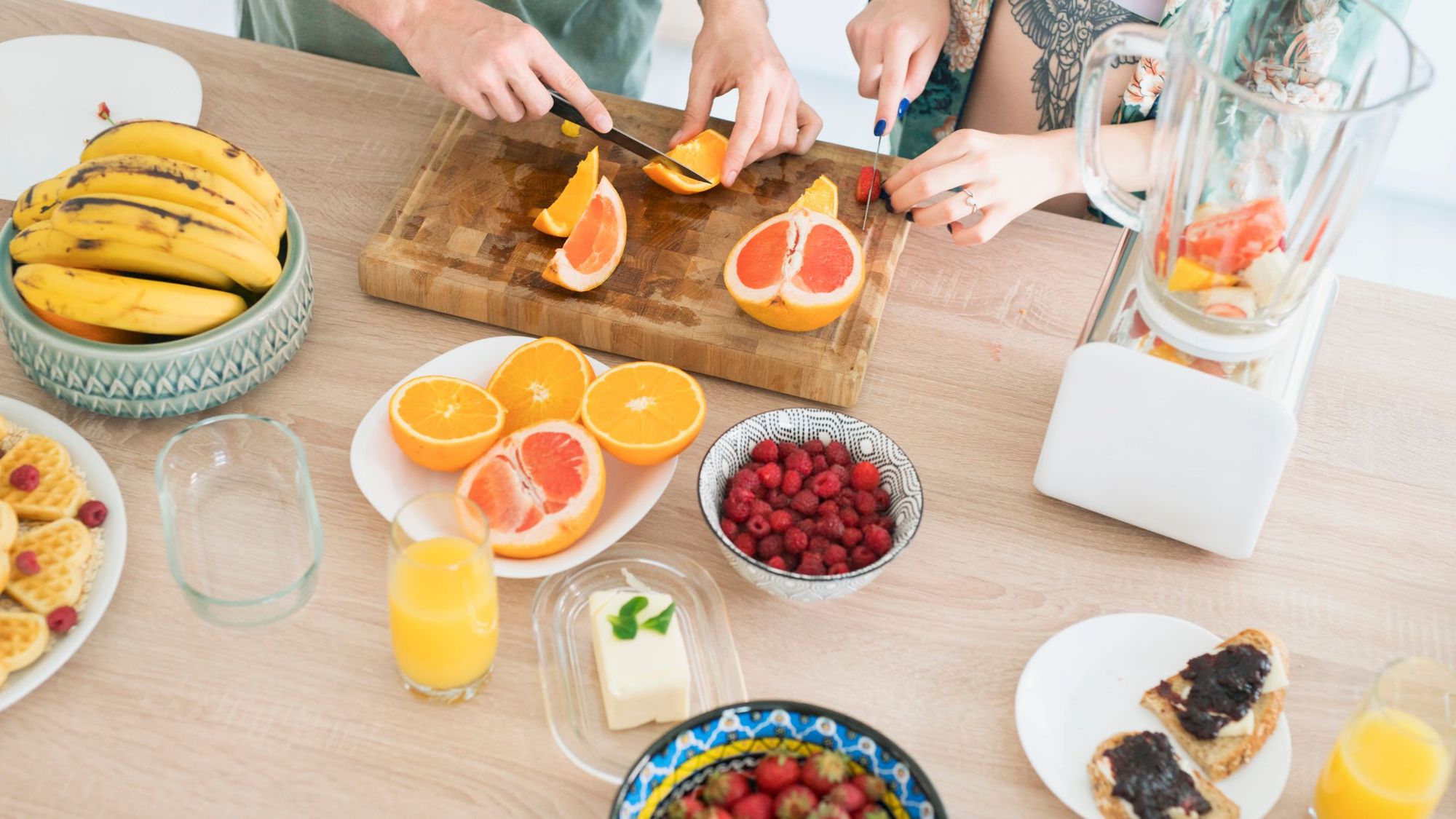 1. Adopt the Healthy Habit of Sunday Meal Prep
Meal prep is a game changer when it comes to improving your diet. As you know, improving your diet doesn't just benefit you by helping you lose weight. It also will help you have more energy, a better mood, healthier-looking skin, and more.
We often eat unhealthy food or order takeout when we're hungry and there's no food prepared in the fridge. The habit of Sunday meal prep changes all of that, because when you have healthy food prepared ahead of time, you're more likely to eat healthy more often.
Every Sunday, you could meal prep for the week. If this sounds like a pain to you, do it with a friend who also has a New Year's resolution of eating healthier in the new year. You could split the cost of groceries, and prep enough meals for the week for both of you. Cooking together every Sunday might be a lot of fun, too.
Make it a habit to fill up your plate with a balanced meal with lean protein, some healthy complex carbs, fiber, and good fats. Again, this is one of those healthy habits that's most easily adopted if you learn to meal prep.
Perhaps you've never really been a person who meal prep's the week's meals and snacks ahead of time before. New year, new you, right? Make it a goal to start this healthy habit.
2. Fine-Tune Your Routine if You Work From Home
Many of us already worked from home before the pandemic, but during the pandemic, many companies permanently switched to remote staff. One of the main reasons for this was that the shelter-in-place guidelines made working from home mandatory for awhile, and some companies realized the remote model worked for them – so they kept this model in place.
More people are working from home now than ever before.
When you work from home, you need to plan out a healthy daily routine. This type of structure is much harder to do when you're at home all day, but it can be done, and sticking to a routine is a great New Year's resolution.
Routines help you live less sedentary lives. You can plan a morning routine that involves a morning walk to wake your brain and body up, and get some steps in. Hourly stretching breaks should be part of your daily routine as well, because movement and stretches helps prevent health issues like back pain related to an overly sedentary daily routine.
What will your healthier routine for the new year look like? Plan it out, and start doing it every day to form healthier habits.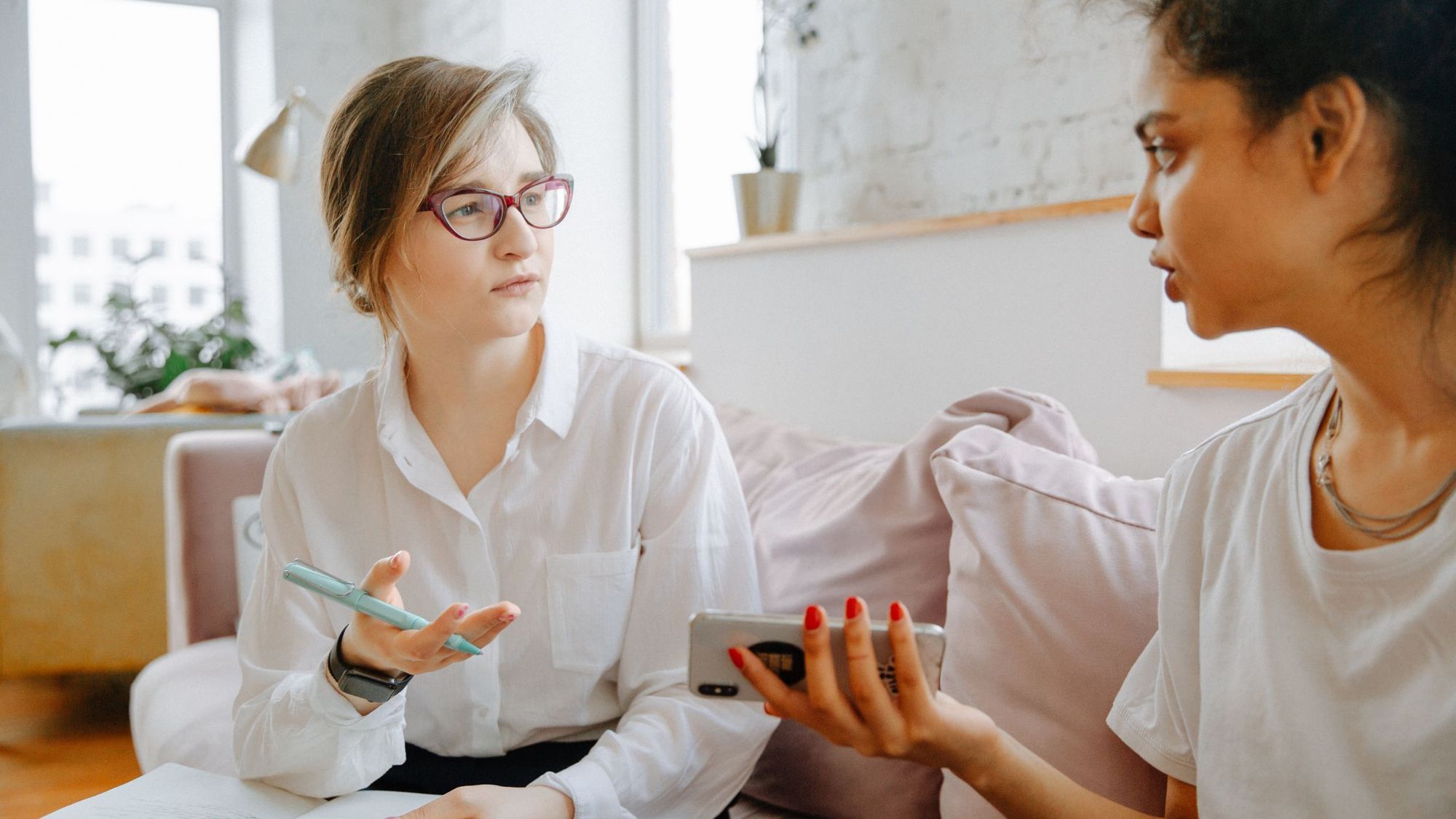 3. Find a Therapist
Everyone can benefit from going to therapy. Everyone has different fears, stressors, and obstacles in life they could benefit from talking to a therapist about.
You don't need to have a diagnosed mental health condition to need therapy. Most people see great changes in their lives, including more positive internal shifts, when they start going to therapy.
Almost everyone you know likely has mental health struggles. This can include anxiety, depression, feelings of isolation or loneliness, body image issues, self-worth issues, anger management problems, and more.
These mental health struggles, if neglected and left unaddressed, can cause major problems in your relationships, sleep quality, your job, eating habits, self-motivation, and of course your physical, mental, emotional well-being.
It's possible you've been thinking about starting therapy for awhile now.
This is your year to make it happen. Take action. Start by coming up with a plan to make it work financially. Perhaps you'll eat out less often, or start making coffee at home instead of buying a coffee every day. Don't use the cost as an excuse to not start therapy, but rather, get creative in figuring out a way to factor therapy into your budget. Then, find a list of local registered clinical counsellors or psychologists. Read their bios and find one that writes something about their treatment methods that resonates with you and fits your needs.
Here's a list of tips on finding the right therapist.
4. Experiment with Different Group Fitness Classes
From indoor cycling (spin classes) and kickboxing classes to hot yoga or aquatic fitness classes, the list of different types of group fitness classes is endless.
One of the best New Year's resolutions you can make is a resolution to be more active. Being more physically active is practically guaranteed to improve your mood and mental health, as well as of course improving your physical health.
Many people find that they become more motivated to exercise more if they find an exercise class they love. When I found a spin class instructor who played the exact type of music I love in her classes and kept the room nice and dimly lit with candles so that I didn't feel stared at in class, it made me want to exercise more.
Experimenting with different group fitness classes in your area by paying a drop-in fee is a great way to find out what type of exercise you enjoy most, so that you'll want to do it more.
I'd recommend that if you find a fitness class you love, don't hesitate. Buy a membership or a package of pre-paid classes immediately. This way, you won't forget to go back. You'll start going because you've committed to a plan. That's the best way to take action.
5. Find Out What Regulates Your Nervous System
When you're chronically anxious, overwhelmed or stressed and your nervous system is consistently dysregulated, this is very bad for your health.
A dysregulated nervous system feels somewhat like being on edge, like something's wrong or you feel anxious or uneasy even though technically, you're safe at home.
For following the path to the healthier and happier you, it's crucial to figure out which self-soothing techniques work for you to self-regulate your nervous system, so you can learn to reduce negative feelings and regulate your nervous system.
Make it a New Year's resolution to find out (through experimentation) what regulates your nervous system and calms you down. It's different for everyone.
Below are some ideas for what might help you self-regulate:
Going for a walk in nature
Watching flames flicker on candles or the fireplace
Watching the sunset
Singing along to your favorite songs
Calling a friend
Try one of these self-regulating breathing exercises
Stargaze
Write in a gratitude journal
6. Get a Guided Journal with Prompts
Amazon and other online retailers have a wide selection of journals with prompts. Since journaling is a very healthy habit to get into since it helps you process complex thoughts and emotions and feel lighter, you should look for the perfect guided journal for you.
Make it a New Year's resolution to start writing in your journal every single day, even if it's just for 10 minutes per day before bed.
Journals with prompts are helpful because they help you self-reflect by asking the right questions. Many people find that once they start adopting the habit of regular journaling, they feel their mental and emotional health start to improve.
7. Come Up With a Plan to Start Reducing Your Screen Time
Since TV addiction and social media addiction are very real problems with very real consequences, you might need a plan in the new year to start reducing your screen time.
Many people don't even realize they have a genuine addiction to their screens.
You may have to find ways to get away from screens by using more walks in nature, group fitness class bookings, or cooking with your mom to get away from screens.
Too much screen time is bad for your health, not just because of the inactivity that goes along with it, but also because too much screen time is associated with poor sleep quality, disordered eating behaviors, and mental health concerns.
8. Start Advocating For Your Health More
If one of your New Year's resolutions is to start scheduling more age-appropriate regular health screenings, that's a fantastic goal to have for the new year.
For example, women nearing 40 need to start thinking about scheduling mammograms. This is up to you – it's your responsibility, and it's important. In fact, scheduling regular screenings for cancer is of the utmost importance if you find out that you have a higher risk of certain cancers due to your genetics, by reading your genetic health reports from a DNA test like the one from CircleDNA. Perhaps you'll find out your DNA says you have a higher risk of colon cancer, which means you'll need to schedule a colonoscopy. These regular health check-ups are an important goal to have to take better care of yourself.
Similarly, advocating for your health by requesting certain tests from your family doctor is an important part of taking responsibility for your health, since nobody else is going to do this for you. Make it a resolution to start taking control of your health, instead of leaving it up to chance.