We've officially hopped into the year of the rabbit. The Lunar New Year, which started on the 22nd of January in 2023, has just marked the transition into a new astrological era in Chinese culture. If you're familiar with Chinese New Year, you're aware that each year is represented by a specific animal within the Chinese zodiac. There are 12 animals in the Chinese zodiac, including:
· Rat: Flexible, intelligent, and compassionate
· Ox: Strong-willed and reliable
· Tiger: Confident, competitive, and passionate
· Rabbit: Gentle, responsible, and caring
· Dragon: Intuitive, energetic, and quick
· Snake: Wise, ambiguous, and mystical
· Horse: Energetic, sprightly, and bubbly
· Goat: Sympathetic, tranquil, and peaceful
· Monkey: Creative, playful, and smart
· Rooster: Brave, thoughtful, and industrious
· Dog: Friendly, authentic, and cautious
· Pig: Empathetic, giving, and careful
However, the animals of the Chinese New Year aren't the only aspects of this tradition worth analyzing. In Chinese culture, each year is also categorized by a cycle of heavenly stems connected to each earthly animal. This year is the year of the Water Rabbit, or Gui Mao.
So, what does Gui Mao mean to you?
What is the Year of the Rabbit?
In Chinese culture, the rabbit is a symbol of caution, intelligence, and kindness. According to Chinese lore and astrology, the rabbit was the fourth of the 12 animals that supported the Jade Emperor (ruler of the heavens) in a cosmic battle. To reach the emperor, each animal needed to overcome a series of challenges, including swimming across a vast river.
Though it wasn't a strong swimmer, the rabbit used its quick-witted mind to come up with a solution, creating a raft to reach the other side of the water. Similarly, astrologists believe people born in the year of the rabbit approach each challenge carefully and deliberately.
The year of the rabbit also symbolizes a year of empathy as well as gentle self-reflection.
We should also strive to be more compassionate this year. At one point, the rabbit in the tale was stuck in the water, and the dragon, flying overhead, blew a gust of wind down to the raft to assist the other animal. In another Buddhist tale, a rabbit also sacrificed itself to feed others, highlighting the importance of compassion.
Gui Mao, the 2023 year of the rabbit, is the 40th in a 60-stage cycle connected to Chinese new year. The water rabbit is a relatively rare creature in Chinese lore. The rabbit symbolizes wood, and because water nourishes wood, traditionalists believe the water rabbit is a positive sign of growth, replenishment, peace, and comfort. The year of the rabbit might bring you peace and comfort.
What Does Year of the Rabbit Mean For You?
Chinese astrology describes the rabbit as quiet, cautious, and gentle. Rabbits are patient and skillful, and those born under the year of the rabbit are expected to share the same qualities. Male rabbits tend to be polite, careful, and excellent at negotiation. Female rabbits are friendly and social, they're keen to help others, and often leave a good impression on their loved ones.
In general, the year of the rabbit symbolizes positivity, peace, longevity, and self-preservation. The year of the water rabbit, in particular, aligns with adaptability, versatility, and growth.
Most astrologists believe the year of Gui Mao will be a positive year for most of us.
Specifically, the Chinese zodiac signs that will thrive most this year are likely to be the animals compatible with the rabbit. This includes the dog, pig, and goat. However, dragons, roosters, rats, and snakes may clash with rabbit energy. This may be a year for those with a more outgoing and aggressive nature to hone their inner peace, self-reflection and patience.
How Year of the Rabbit Will Affect Each Animal Sign
Each new year, and its associated energy will influence each animal in the Chinese zodiac differently. For most of us, navigating the year of the rabbit will involve showing care, caution, and patience, as well as plenty of empathy for our fellow man.
Rabbits
You're a rabbit if you're born in years: 1975, 1987, 1999, 2011, 2023
2023 is a Ben Ming Nian or zodiac year for rabbits. While this can be a positive thing, there are potential challenges for rabbits to face. Followers of the Chinese zodiac believe people born under the Rabbit sign will see a number of challenges in the year ahead. (Born year of the rabbit doesn't mean that the year of the rabbit is 'your year' by any means.)
Rabbits may therefore feel more drained than usual, as they will be expected to be the bringers of peace and tranquility to a complex world. From a career, health, and relationship perspective, rabbits this year may need to show significant caution and patience.
However, a year of great change could also open the door to new opportunities for rabbits. This could be the perfect time to pursue a fresh start, and new growth.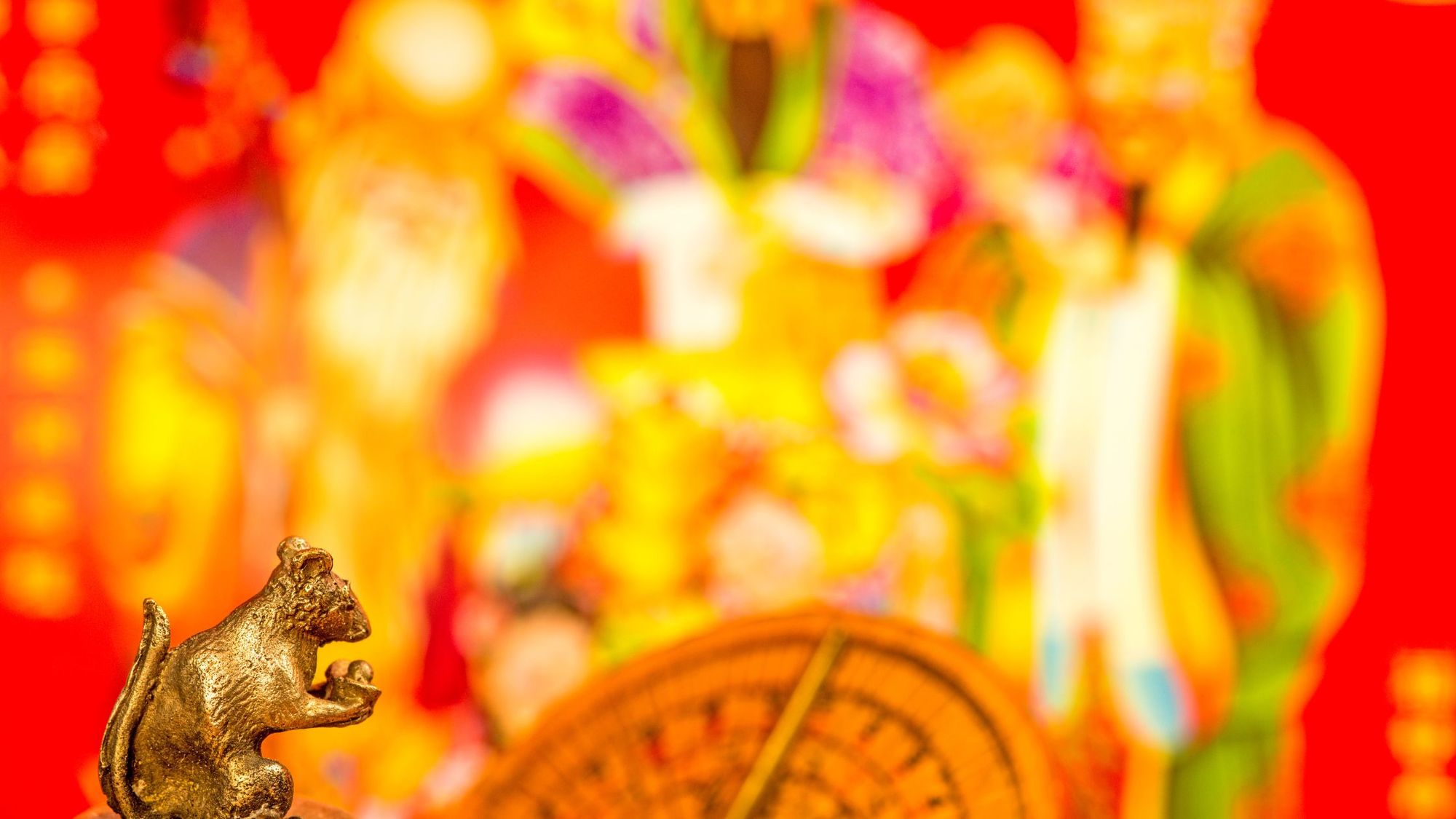 Rats
You're a rat if you're born in years: 1972, 1984, 1996, 2008, 2020
As the first animal sign in the Chinese zodiac, rats are usually considered intelligent and highly versatile, which means they could thrive in the year of the water rabbit. Similar to rabbits, rats are excellent at connecting with others, which could lead to some great opportunities for empathy.
However, some astrologers believe 2023 could be a somewhat challenging year, as rats could be in conflict with the Tai Sui star. Rats may need to show caution when approaching new opportunities related to their professional and personal lives.
There may be risks of miscommunication to navigate this year, as well as potential health issues, as rats could find themselves encountering unpredictable situations.
Ox
You're an ox if you're born in years: 1973, 1985, 1997, 2009, 2021
The Ox could encounter a number of fortunes this year, linked to wealth and career opportunities. The travel and fortune star are both linked to Ox star signs for 2023. However, where there's yin in Chinese New Year, there's also yang.
Bold and aggressive ox star signs may end up making risky mistakes, which could lead to losses and possible injuries. If you're going to be travelling, investing, or working more often this year, you'll need to ensure you're looking after your health.
It may be worth starting the new year with some careful planning. Avoid being too temperamental or hot-headed during this year of compassion.
Tigers
You're a tiger if you're born in years: 1974, 1986, 1998, 2010, 2022
2023 sees the year of the tiger coming to an end. Although this means there may be fewer opportunities for tigers this year, it could also mean any challenges faced in the previous year will soon be over. However, tigers will need to practice patience as they head into the year ahead.
Astrologers believe good fortune may present itself for the tigers in 2023, provided they focus on generating good karma, communicating clearly, and controlling their temper.
Similar to many animals in 2023, Tigers may encounter some issues with their health. They'll need to learn how to take things slowly, and dedicate more time to self-care. The first few months of the year of the rabbit may not be an ideal time for tigers to make any big moves or decisions.
Dragons:
You're a dragon if you're born in years: 1976, 1988, 2000, 2012
Dragons tend to contrast with the rabbit in the Chinese zodiac, which could indicate that 2023 will be a year of unpredictability for these people. You may feel more stressed throughout the year, particularly if you're faced with issues, you can't easily and quickly overcome.
Making rash decisions won't be a good idea for dragons this year. Similar to other confident and agile creatures in the Chinese zodiac, dragons will need to learn to move slowly. Notably, while you might not encounter any financial issues this year, you may stumble onto a few problems with your relationships, particularly if you can't show tolerance.
Snakes:
You're a snake if you're born in years: 1977, 1989, 2001, 2013
Similar to dragons, Snakes often clash with the rabbit star sign. The year of the rabbit may be more challenging for you if you're a snake, particularly with the presence of the hostility star to consider.
Most snakes are used to sailing through life at an easy pace. However, you might find success doesn't come to you as easily as it did in previous years. The travel star and the fortune star are still present in your ecosystem however, so you may find it helpful to explore new horizons.
Snakes may encounter new opportunities in their professional lives, but it will be important to approach them with caution, avoiding any issues with work/life balance. This is a year for self-nurturing and self-care for snakes.
Horses:
You're a horse if you're born in years: 1978, 1990, 2002, 2014
Horses are likely to have a positive experience in the year of the rabbit, with plenty of good luck and fortune to look forward to. 2023 brings the Taohua Xing star into alignment with horses, which could mean you discover new friends, and open new doors for a brighter future.
Relationships will be particularly important for horses this year. It could even be a good time to take romantic relationships to the next level.
Horses will need to think carefully about self-improvement and good health in 2023. While it may be helpful to push yourself to reach new goals, remember to care for your physical and mental health, with plenty of me-time.
Goats
You're a goat if you're born in years: 1967, 1979, 1991, 2003, 2015
Goats or sheep in the Chinese zodiac will be in good alignment with the year of the rabbit. Goats are considered the closest friends of the rabbit, and they'll have a strong connection with the victory star of Tai Sui. While there are plenty of opportunities awaiting goats this year, you may find pursuing too many at once leads to exhaustion.
It's a good idea for goats and sheep to think carefully about what they want to accomplish this year, so they can take a structured approach to reaching their targets. If your New Year's resolution is to excel in work, it might be a good idea to stay humble and cautious.
On the plus side, Goats are more likely to meet new friends, start exciting relationships, and learn more about themselves this year.
Monkeys:
You're a monkey if you're born in years: 1968, 1980, 1992, 2004, 2016
Monkeys should experience harmony with the Tai Sui star this year, which means plenty of new opportunities and good fortune on the horizon. However, due to some celestial influences, there may be issues on the horizon in the monkey's professional life.
Monkeys may be tempted to quit or look for new roles in a year where things feel relatively simple and repetitive. However, taking big risks could be dangerous. Protecting yourself from potential accidents and misunderstandings will be critical in the year of the rabbit.
If you're a monkey prone to arguments with your loved ones and colleagues, it might be time to start working on your communication skills.
Roosters:
You're a rooster if you're born in years: 1969, 1981, 1993, 2005, 2017
The year of the rabbit is a conflict year for roosters. There are likely to be a number of changes coming your way, particularly in relation to your health, finances, and your career. You'll need to brace yourself for some unexpected challenges.
This will be a good year to embrace positive thoughts and mantras. Surround yourself with loving people, and take advantage of the opportunity to travel and learn more about yourself.
In a conflict year, travelling or changing your scenery can be a good way to avoid major issues. It may also be helpful to practice good communication, so you can preserve the relationships you already have, and use them to assist you during challenging periods.
Dogs:
You're a dog if you're born in years: 1970, 1982, 1994, 2006, 2018
The year of the rabbit is likely to be neither overwhelmingly positive nor negative for dogs. The misfortune star is present in your chart during 2023, but there are still opportunities for good luck, particularly connected to finance and career opportunities.
To improve your chances of success this year, it's important to be humble, patient, and practice good listening skills. Dogs are likely to make more mistakes than usual during 2023, but it's important not to let these little errors get in your way.
The positive and negative issues you encounter should balance themselves if you act with care and intelligence.
Dogs are compatible with rabbits, so it shouldn't be a bad year for you overall.
Pigs:
Years: 1971, 1983, 1995, 2007, 2019
Pigs should thrive in the year of the rabbit due to the pig's compatibility with rabbits, but caution is advised. Once again, Tai Sui will be entering your chart, which means there should be plenty of fortune on the horizon. However, additional fortune also means hard work ahead for pigs.
To stay happy and healthy, pigs will need to ensure they're taking care of themselves, as well as investing in their future. Communicate with others and use teamwork to your advantage to help balance your workload.
As friends of the rabbit, pigs should also encounter new opportunities to build relationships this year. Meeting new people and connecting with old friends may be a good idea during the year of the rabbit, particularly if you're looking for love.
Embracing the Year of the Rabbit
The year of the rabbit could bring numerous different opportunities and challenges to all of the animals in the Chinese zodiac this year. Overwhelmingly, during this year of peace, patience and compassion, it will be crucial for all of us to show more care, patience and love to those around us.
It may also be a good time to start investing more heavily in caring for your physical and mental health, so you can handle any issues coming your way. Check your CircleDNA genetic health report for insight into how you can protect your health this year, and prepare yourself for the many life experiences to come.
References:
Other resources;
https://www.express.co.uk/life-style/life/1720283/Chinese-New-Year-2023-zodiac-animal-signs-horoscope-Year-of-the-Rabbit-exclusive