If you need to know how to warm yourself up at home because your central heating isn't working or you don't have a furnace or fireplace, you're not alone. A lot of people have issues with a lack of proper heating in their home or apartment. This can be a struggle to deal with if you live in a part of the world with very cold winters.
In fact, many apartment buildings that do offer their tenants central heating commonly have problems with their heating where it doesn't work, and the building manager can often take forever to get the heating issue resolved.
Luckily, there are many ways to warm yourself up at home even if you don't have heating. You don't need to be freezing cold at home in the winter; just follow the below 11 tips on how to warm yourself up at home: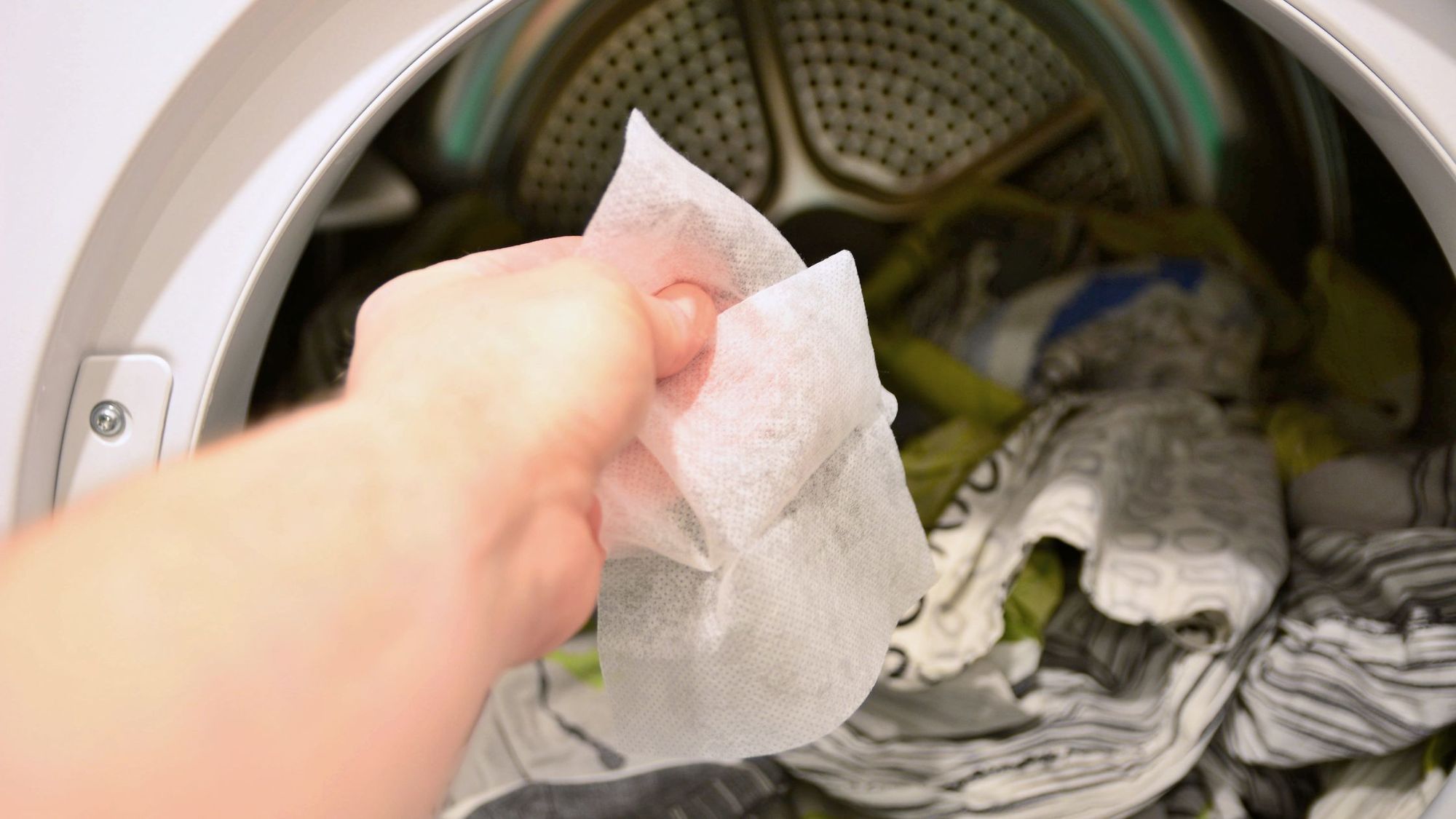 1. Warm Up Your Clothes in the Dryer
This tip for how to warm yourself up is at the top of my list because it's one of the things that has helped me the most. I didn't read this tip or see this tip anywhere (in fact, most articles on how to warm yourself up don't include this tip, which I find strange!) To me, it just seemed like common sense to warm my clothes up in the dryer to get warm in a cold home. I've been doing this as long as I can remember (I tend to run cold – I'm cold all the time.)
All it takes is 5 minutes in the dryer to warm your clothes up. Warm up socks, pants, an undershirt, a sweater – just warm up all your clothes. Take them out of the dryer and put them on immediately.
2. How to Warm Yourself Up By Wearing the Right Layers
Layering and bundling up at home in the right clothes will help you stay warm. One of the most important things to do is wear thick wool socks or reading socks, thick-material sweatpants and a couple of additional layers under your sweater.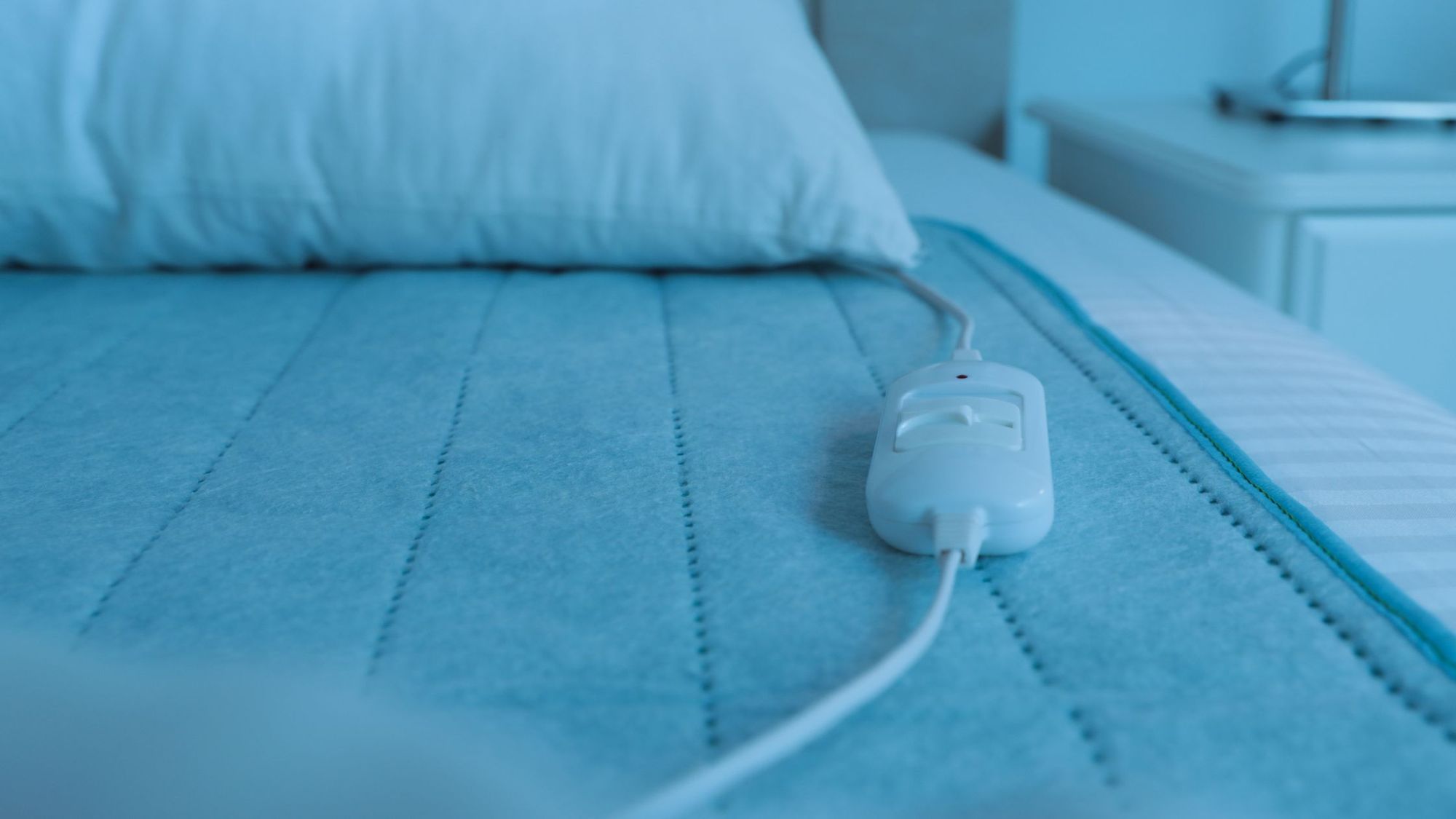 3. Use Hand Warmers or Heating Pads
Great sources of heat at home include hand warmers (like the ones you might use on a skiing trip) as well as hot water bottles, microwavable magic bags or rice bags, and electric heating pads.
4. Do a Home Workout
If you're wondering how to warm up quickly, you should definitely do a home workout. Not only do people tend to exercise less in the winter and it's highly beneficial to do home workouts regularly, but exercising also warms up your core body temperature. Check out these effective home workouts that don't require any equipment.
5. Drink a Warm Cup of Tea or Hot Chocolate
Warm beverages such as tea, decaf lattes, apple cider or hot chocolate and help warm you up at home. The healthiest option is tea, as there are tons of health benefits of drinking herbal tea.
6. After You Finish Cooking and Turn the Oven Off, Leave the Oven Door Open
In general, cooking a meal on your stove or in your oven will warm your house up. After you finish cooking or baking something in the oven, however, don't just turn the oven off.
Turn the oven off and leave the oven door open, letting the heat escape the oven and warm up your home.
7. Put on a Winter Hat
Some people feel funny about wearing winter accessories like scarves, beanies or toques indoors, but it works. When it comes to how to get warm in a cold home, it especially helps to put on a warm winter hat.
8. Get a Portable Space Heater
If there are issues with your heating system at home, you should probably invest in a couple of space heaters. Good ones that heat up a room can be as inexpensive as $40 on sites like Wayfair. That's where I got an inexpensive and cute heater that looks like a fake fireplace with simulated flames, which is perfect for me since I like heat and I like to watch flames. However, a regular space heater without the simulated fireplace design can be less than $40. It won't heat your whole house or apartment, of course, but it'll heat the room you're in.
9. Make Sure Your Windows are Closed Properly and Use Draft Stoppers
Make sure your windows are properly closed and locked. If draft still comes through due to it being an older building with older windows, use a window insulator kit. Many people also use draft stoppers (or just a rolled up towel) placed in the gap under their doors to prevent cold air from circulating too much.
10. Use Good Blankets
If you have heating issues in your home and you want to know how to warm yourself up, consider investing in some high-quality, thick, plush warm blankets. These come in handy when you're at home on your couch or in bed in the winter.
11. Have a Warm Shower or Bath, and Use a Blow Dryer
If nothing is warming you up enough and you live in a very cold part of the world, or you're just feeling freezing, here's one last tip: have a long, hot shower. Treat yourself to that if you need to. (Or, have a warm bath.) Stay warm after your shower or bath by getting extra dry after by toweling off and then running a blow dryer on the warm setting all over your body for a few minutes.
Is There a Genetic Reason Why You Have Trouble Warming Up?
People who are always cold often have a genetic reason for this. You can find out more about what your genes can cause by taking an at-home DNA test from CircleDNA. For example, you might find out that you have a genetic likelihood of iron deficiency or low iron levels, which just means you have higher iron needs than others. Low iron levels or anemia is only one of the many reasons some people are always cold. There are ways to warm yourself up at home, but you should also see a doctor and get some blood tests done to find out the root of the problem if you think it goes beyond just having a cold home.