Easter is right around the corner, and if you're planning an Easter brunch, Easter party or Easter dinner, you might be curious about Easter-themed drinks to serve your guests. Why serve a boring glass of wine when you could simply buy a couple of extra ingredients to make Easter-themed drinks for everyone this Easter? Your guests will surely appreciate the extra effort, as festive beverages definitely help get people in the celebratory spirit. Hosting an Easter party at home can be a lot of fun, because you get to decorate and make cute themed drinks and snacks. Below are 5 adorable and colorful Easter-themed beverages, including Easter-themed cocktails and virgin drinks everyone can enjoy: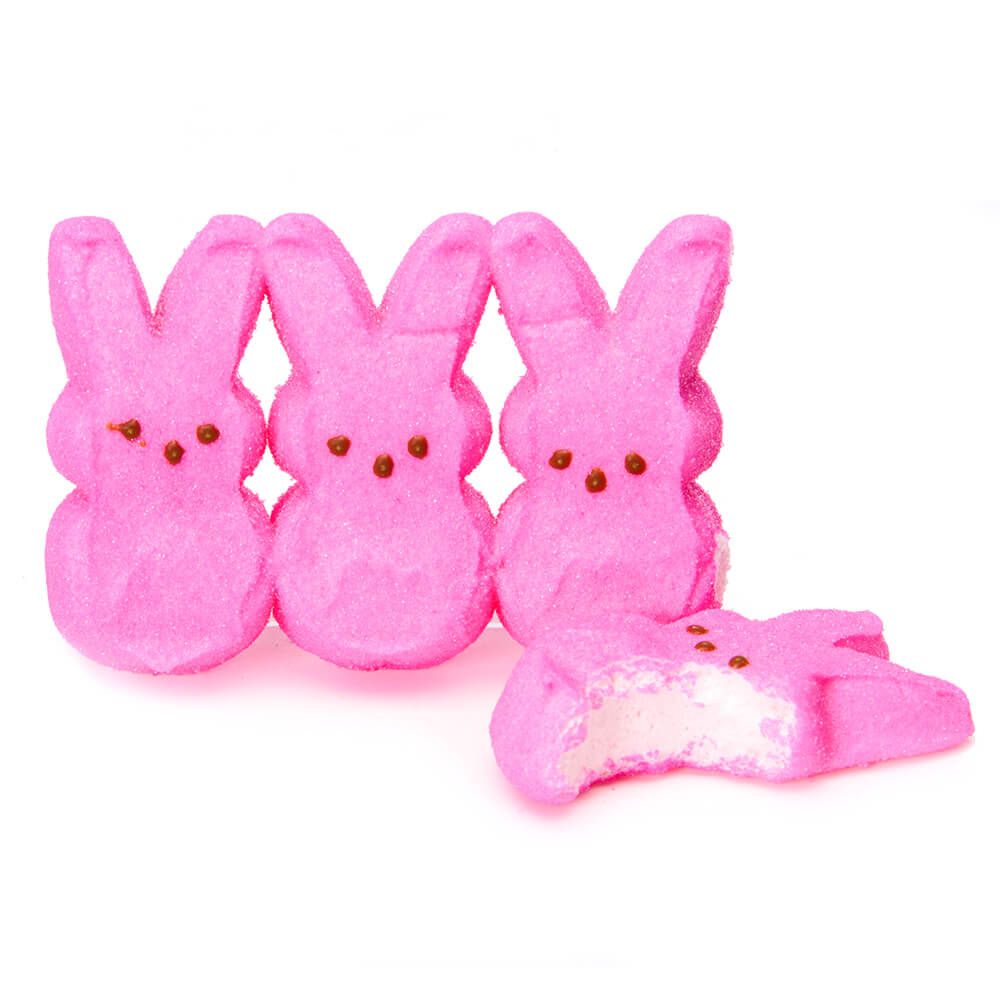 1. Pink Bunny Martini
You know those bunny-shaped marshmallow peeps everyone loves at Easter? They're the perfect decorative garnish for a martini glass, because as long as you cut a small slit in each marshmallow bunny, you can easily stick it to the rim of the martini glass.
What's cuter than a bunch of pink marshmallow peeps garnishing pink Easter martinis? To make a pink martini, all you need is a combination of grapefruit juice, vodka, lime juice and pomegranate juice.
2. Yellow "Chick" Easter Smoothie
Some of the most delicious fruits happen to be the color yellow, so it's very easy to make this adorable chick themed yellow smoothie for Easter.
Start by decorating a few glasses with stick-on googly eyes from the dollar store, plastic chicks sitting on the rim of the glass, and perhaps some yellow paper straws. Then, blend together a smoothie recipe that contains yellow fruits and the milk of your choice.
Try a combination of banana, mango and almond milk. Or, pineapple, orange juice, and banana.
3. Spring Flower Rosé
When we think 'Easter' we definitely think of colorful Spring flowers. At the dollar store or your local craft store, you can buy small, fake plastic flowers. Simply drop a few cute plastic flowers on top of a glass of pink Rosé wine, to garnish it and make it the perfect Easter party drink to serve your guests.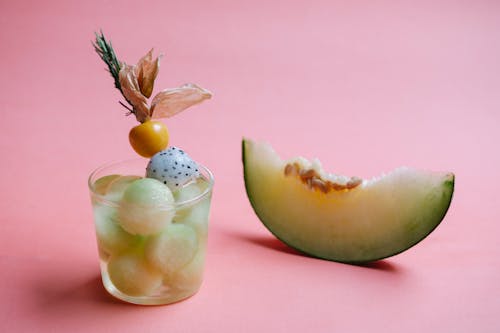 4. Melon Ball Punch
This party punch can either be spiked for adults, or keep it alcohol-free. The colorful melon balls in each glass of punch are perfect for Easter because they kind of look like colorful Easter eggs.
You'll use balls of watermelon, cantaloupe, and honeydew melon. Put them in a punch bowl. Soak them with a punch mixture of your choice, such as lemonade, soda water, and pineapple juice. You'll need a melon baller scoop to scoop out round melon balls from the fruit.
5. Cottontail Margarita
Marshmallow fluff and shredded coconut are staples to create these cute and festive Cottontail Margaritas. Inspired by the cottontail rabbit, these margaritas can be complemented with bunny-themed decor, such as a decorative bunny on the straw, or mini bunny ears attached to the rim of each glass.
You'll be combining coconut milk, tequila, triple sec, pineapple juice, and lime juice. (Skip the tequila for a virgin version.)
Before you pour the margarita mixture into the glasses, spread marshmallow fluff around the rims of each glass. Dip the tops of glasses in shredded coconut, which will stick to the marshmallow spread.
Cheers to a colorful and festive Easter!