If you're on a quest to eat more plant-based meals for optimal health, we have some very tasty farro recipes for you. Farro is an ancient grain produced in the Mesopotamian civilization thousands of years ago. Today, this grain has grown in popularity because it is not only delicious, but also highly nutritious.
Many fitness influencers often showcase farro recipes on their social media accounts. They can't get enough of farro's unique chewy texture and nutty taste. This grain serves as another alternative to quinoa, barley, or brown rice, so you can incorporate it in your weekly meal plans to enjoy diversity and tickle your tastebuds. Learn more about farro below, and check out these 5 healthy farro recipes you can cook at home.
Why Nutrition Aficionados Love Farro Recipes
Farro is a tiny, light brown grain that contains more fiber than other popular grains. It's an ideal kitchen staple to improve your digestion, lower blood sugar, and fight bad cholesterol. Anya Guy, a nutritionist at the Mayo Clinic, says this humble grain is also chock full of proteins, vitamins, and minerals like iron and magnesium. Farro also contains antioxidants to support a healthy immune system and promote overall wellness.
Contrary to what most think, farro is not merely one grain. It is an Italian word that refers to three wheat species: einkorn, emmer, and spelt. The above variants are interchangeable based on geographical location. In the EU and USA, farro is called emmer wheat.
Farro is dried and sold in bags. Dried farro grains look like wheat berries. Once cooked, it has a similar look to barley. You can eat this solo, or use it as an added ingredient to soups, stews, stuffings, salads, and pilafs. Alternatively, you can try mixing farro with fruit and cream akin to muesli, oatmeal, or granola.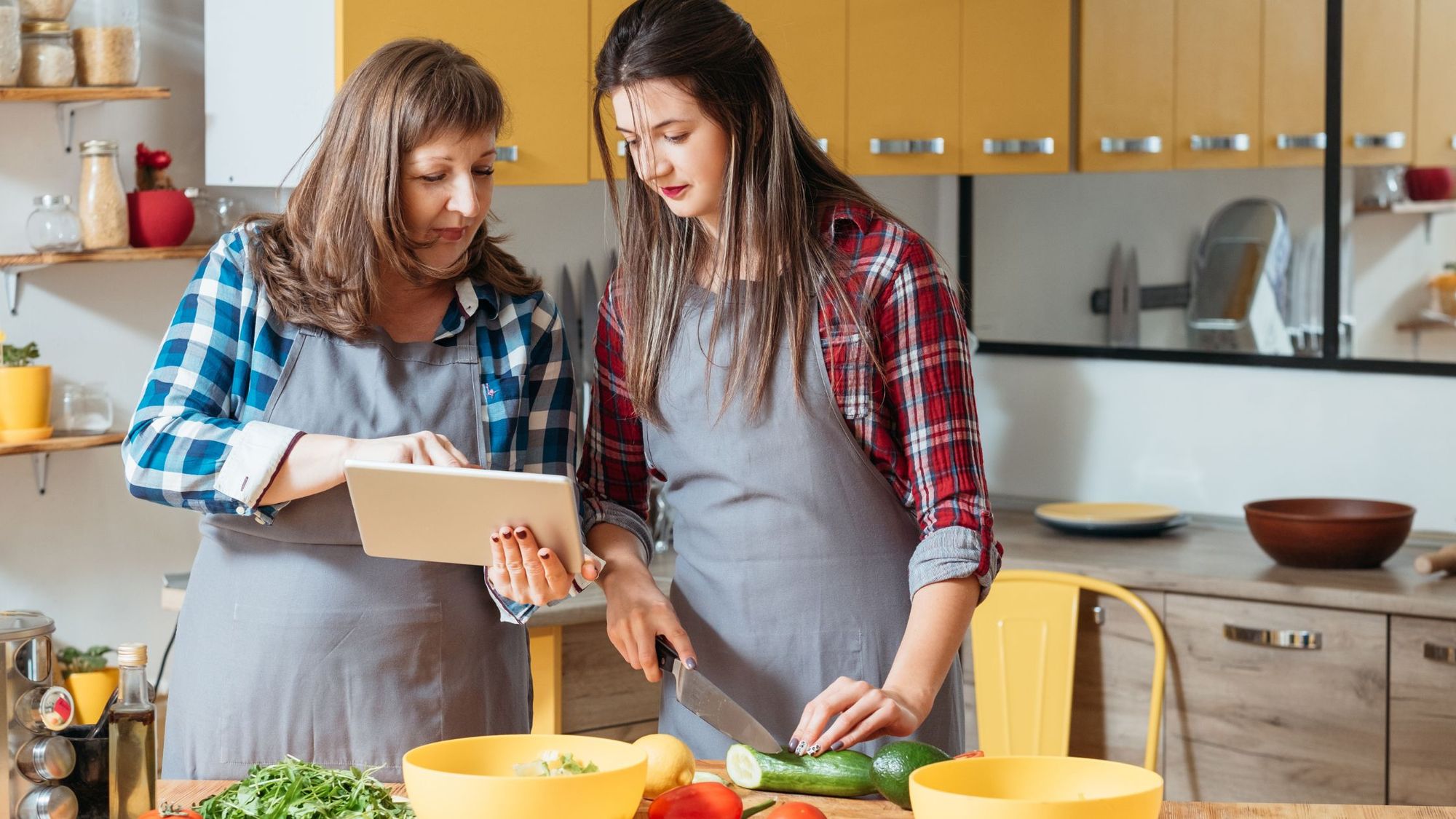 Prep and Cook Farro Perfectly
Prepare farro by cooking the grains in water until they're soft and chewy. For perfectly cooked farro, follow the water-to-grain ratio in the package. The instructions will also note recommended cooking times as this could vary based on the brand. Farro could come whole grain with the bran or outer layer, semi-pearled with some of the bran removed, or completely pearled with all the bran removed.
The healthiest is whole grain since it is the least processed and refined so you get more nutrients from the bran. You can compare cooking farro to preparing pasta or quinoa. You soften the farro grains and season them once they're out of the pot. To enhance the nutty flavor, toast the farro in a pan before boiling it in water.
5 Delicious Farro Recipes
Once you've mastered the art of preparing and softening farro, you can jazz up the cooked grains with various ingredients to elevate the taste. Check out these yummy farro recipes that tempt your palate and whet your appetite. Even if you have no kitchen experience, you can readily follow these simple suggestions. These farro recipes are easy to prepare, so kitchen newbies have nothing to worry about.
1. Classic Italian Farro Salad with a Twist
This is one of the most refreshing farro recipes. It's a traditional Italian farro salad but with a twist in the form of juicy cherry tomatoes and crunchy radishes with a kick of spicy onions and garlic plus tangy dressing. It also smells divine thanks to the fragrant herbs. Prepare the farro following the package instructions. Cut all the veggies and herbs into even pieces and place them in a bowl. Mix lemon juice, olive oil, and balsamic vinegar in a separate bowl. Once combined, drizzle over the veggies. Enjoy this feel-good salad as a healthy side dish. It's also great for packed lunches and outdoor barbeques.
Ingredients:
1-¼ cup dried farro
200 grams of cherry tomatoes
1 onion of choice (red or white)
1 radish
A handful of parsley, basil, and chives
Half a lemon
3 tablespoons of olive oil
Smidge of garlic
Splash of balsamic vinegar
Salt and pepper to taste
2. One Pot Farro and White Beans
Try one of these healthy farro recipes that are rich in protein. Remember, healthy doesn't have to mean flavorless. Get loads of flavor with this amazing one-pot dish that's easy to prepare and clean up. Cook farro following the package and set aside. In a pot, heat olive oil and saute garlic and onion. Add fresh and sundried tomatoes, along with the water, seasonings, and spices. Simmer with the lid for around ten minutes to marry the flavors. You can then add the cooked farro and kidney beans. Cook uncovered for several more minutes. Adjust the seasonings if necessary. Drizzle with fresh basil, lemon juice, and olive oil. Serve this comforting bowl with crusty bread or pita.
Ingredients:
¾ cup dried farro
1 can of kidney beans
400 grams of fresh tomatoes
⅓ cup sundried tomatoes
1 diced onion
2 cloves minced garlic
Pinch of paprika and red chili flakes
1 tablespoon Italian seasoning
A handful of fresh basil
¾ cup water
½ teaspoon lemon juice
2 tablespoons olive oil
Salt and pepper to taste
3. Super Easy 3-Ingredient Farro Bowl with Chicken
This is one of those idiot-proof farro recipes that even kids can make. It's great for those days when you have leftover rotisserie chicken. This hearty grain bowl cuts prep time as it is super easy to make. Mix the cooked farro with a salad kit from the grocery. Again, just follow the cooking instructions on the package of your farro to get the best texture. Toss the farro and veggies with cut chicken for a perfect mix of go (carbs), grow (protein), and glow (greens). This can be a satisfying lunch or a starter to your dinner. Alternatively, you can mix up the proteins and try a leftover steak, tuna, grilled tofu, or hard-boiled eggs.
Ingredients:
1 package grocery store salad kit
¾ cup dried farro
1 cup rotisserie chicken
4. Hearty Mushroom and Farro Soup
If you love cream of mushroom soup but want to cut down on the fat and calories, give this hearty version a chance. Cook farro and set aside. Chop the celery and mushrooms into bite-sized pieces. Heat olive oil and saute garlic and shallots until aromatic. Add mushrooms and cook until brown. Then add farro, veggie stock, parmesan, and celery, simmering until the latter is tender. Incorporate lemon juice and adjust seasonings if needed. Divide into soup bowls and top with more parmesan cheese and olive oil. This decadent bowl hits the spot! You can serve it with your favorite bread for a filling, sumptuous meal.
Ingredients:
⅔ cup dried farro
3 minced garlic cloves
2 cubed shallots
3 tablespoons olive oil
1 pound of mixed mushrooms of your choice
4 stalks celery
Salt and pepper to taste
1 cup shredded parmesan cheese
One box of low-sodium chicken or veggie stock
Fresh lemon juice
5. Healthy Sushi Farro Bowl
Sushi is delicious but if you're cutting carbs, the rice is questionable. If you want to enjoy healthier sushi, try this deconstructed farro sushi bowl. It's just as delicious but certainly a lot healthier for you than the traditional variant. It's also easier to make! Cook farro according to the package and set aside. In a container, combine soy sauce, mirin, lemon, and siracha with the salmon or tuna. Then assemble everything in a large bowl, with the farro as the base. Carefully arrange the veggies and fish on top, making sure to "prettify" the bowl so it looks enticing. In a separate container, combine mayo and wasabi. Add a teaspoon of water or lemon at a time to make it runny. Drizzle on top of that bowl and sprinkle black sesame seeds. You can devour each spoonful with individual nori sheets. Itadakimasu!
Ingredients:
¼ cup dried farro
2 teaspoons soy sauce
1 tablespoon mirin (it's okay if you have none)
Juice of ¼ lemon
4 ounces cooked salmon or tuna
½ teaspoon wasabi
Sliced cucumber
Carrot sticks
Yellow pepper
Reduced-fat mayo or yogurt
Sriracha
Black sesame seeds
Nori sheets
Eat the Most Optimal Diet Based on Your Genetic Makeup
Farro is a versatile ingredient that you can play around with and incorporate into different recipes. You're bound to enjoy many delicious and nutritious farro recipes if you keep dried farro in your pantry. More importantly, this nutritious grain is good for you. It helps protect heart health, aids digestion, and reduces the risk of chronic illnesses like diabetes and hypertension.
However, if you have celiac disease, sensitivity to gluten, or wheat allergy, steer clear of farro. Since it is a wheat product, this contains gluten which may irritate your stomach. Find out if farro is a good fit for you with a CircleDNA test. Apart from revealing ancestry and health or disease risks, the CircleDNA Premium DNA Testing Kit also provides nutritional reports based on your DNA.
This informative DNA test will explain which is the most optimal diet based on your genetics. Furthermore, the reports will touch on potential food intolerances and sensitivities. The test results also indicate if you have lower or higher needs for certain foods or nutrients based on your DNA.
References:
5 Benefits of Farro: A Healthy and Nutritious Ancient Grain (Healthline) https://www.healthline.com/nutrition/farro-benefits
Mayo Clinic Minute: Discover the Health Benefits of Farro (Mayo Clinic) https://newsnetwork.mayoclinic.org/discussion/mayo-clinic-minute-discover-the-health-benefits-of-farro/