A homemade Poke bowl is a simple and delicious way to enjoy healthy eating. These trending bowls have captured the attention of countless social media influencers and celebrities in the last few months. Not only do they look fantastic, but they're brimming with delicious and nutritious ingredients, packed with vitamins and minerals.
Poke bowls (pronounced "poh-kay") are Hawaiian in origin, and are a kind of deconstructed sushi meal. The recipes often include some kind of raw fish, such as tuna or salmon, alongside seaweed, rice, fruits (such as avocado chunks), and vegetables. Delicious japanese soy or sesame oil based sauces is a key ingredient of homemade Poke bowls, because the taste of the sauce can make or break a homemade Poke bowl.
Homemade poke bowls are ideal for those in search of a low carb, and high-energy diet. They're rich in lean protein and contain plenty of fiber for good digestive health.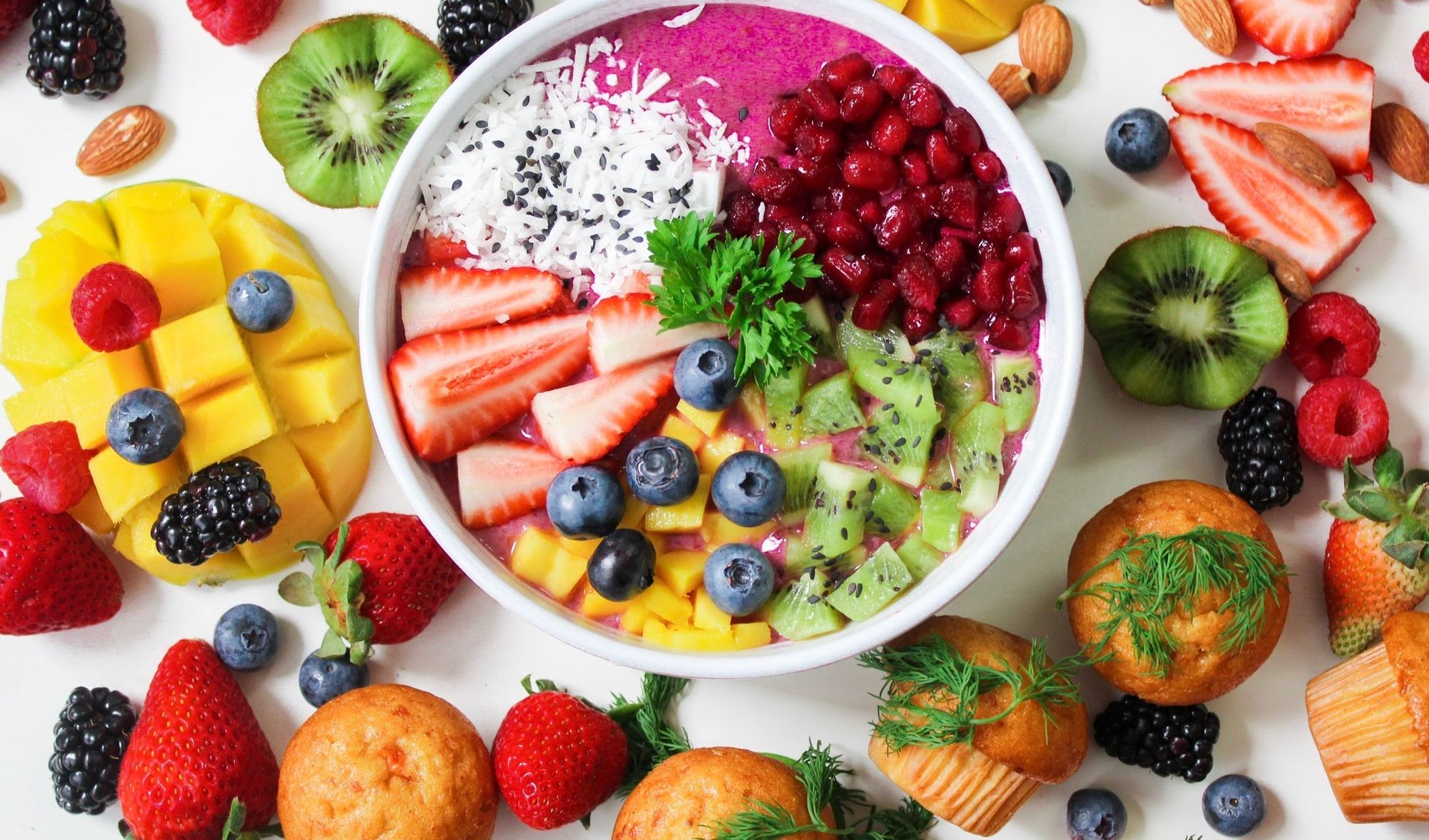 Ingredients of a Homemade Poke Bowl
While you can find Poke bowls at your local sushi restaurants and trending cafes, it's also just as easy to make your own variations at home. You can be as creative as you like, such as by adding vibrant fruits and vegetables into the mix, to find the recipe that suits you.
Most commonly, Poke bowls include raw Ahi tuna, but you can also experiment with recipes including tofu if you're vegetarian or vegan. Some of the key ingredients of a homemade poke bowl include:
· Rice: Most poke bowls will start with a layer of rice. For the best health results, it's best to stick to brown rice. Alternatively, you can experiment with spiralized zucchini noodles, cauliflower rice, jasmine white rice, or traditional Japanese sushi rice. Typically, your rice should only be warm, rather than hot, as this is quite a cool meal.
· Fish: Fish is the core part of your Poke bowl. As mentioned above, Ahi tuna is the most traditional ingredient, but you can experiment with salmon, trout, snapper, and even octopus if you're feeling creative. The fish is usually raw and cut into cubes for an easy-to-consume texture and a fantastic aesthetic.
· Marinade: Marinating your fish is also an important part of a great poke bowl. Usually, you'll mix your cubes of fish with your marinade for at least a couple of hours before eating. Options range from soy sauce to spicy sauces, ginger, and sesame oil.
· Fruits and vegetables: On top of the fish and rice, you'll add a range of fruits and vegetables for more texture and flavor. Avocado, pineapple, and mango are common toppings. You can also explore options such as picked onions and cucumber, fresh ginger and spring onions. Freshly chopped herbs and spices are common too.
Homemade Poke Bowls to Try
The following poke bowls are packed full of vitamins, minerals, and crucial macro nutrients, making them perfect for anyone in search of a balanced diet. You can try each of these recipes as they come, or you can switch out some of the fruits, veggies, and fish choices to suit your preferences.
1. Salmon and Avocado Poke Bowl
Preparation time: 2 hours
Cooking time: 20 minutes
Ingredients:
2/3 of a cup of brown rice
1 avocado cut into cubes
3 oz of fresh raw salmon cut into cubes
½ cup of edamame
1 tablespoon of ginger
½ cup of shredded carrot
1 medium cucumber cut into cubes
½ teaspoon of garlic
¼ of rice vinegar
½ teaspoon of wasabi paste
2 tablespoons of tamari
1 teaspoon of sesame seeds
Start by cutting your fresh salmon into small cubes easy enough to eat. In a bowl, mix your tamari, wasabi paste, rice vinegar, garlic, and ginger. Place the salmon into the bowl and coat it thoroughly, then place in the fridge for 2 hours, with clingfilm on the top.
After your salmon has marinated for around an hour and 40 minutes, start cooking your rice, following the instructions on the package. As your rice cooks, chop your cucumber and shred the carrot. Mix in your edamame beans. Take the rice off the heat and allow it to cool completely, then layer it into the bottom of the bowl.
Retrieve your salmon from the fridge and place it over the rice. Layer in your veggies and sprinkle your sesame seeds on top.
2. Simple Hawaiian Poke Bowl
Prep time: 1 hour
Cooking time: 15 minutes
Ingredients:
450g of raw Ahi Tuna
2tsp of Japanese soy sauce
1 tsp of chili flakes
1 tsp of sea salt
2 cloves of garlic
1 tbsp of chopped ginger
1 cup of spring onions (sliced)
2 tsp of sesame oil
2 teaspoons of sesame seeds
1 avocado
2 cups of sushi rice
1 mango
½ cup of rice vinegar
This simple Hawaiian poke bowl is ideal for anyone who wants an authentic experience. Start by creating your marinade. In a bowl, mix your chopped ginger, sesame oil, soy sauce, and rice vinegar with your salt and chopped garlic. Chop your tuna into cubes and add it to the mix, coating thoroughly, then place in the fridge for one hour.
When your fish is nearly done marinating, cook your sushi rice following the instructions on the packaging. Usually, it will only take around 12-15 minutes. You can substitute the sushi rice for cauliflower rice or brown rice if necessary.
Chop your cucumber, avocado and mango into cubes or strips (depending on your preferences), and mix all of the produce with the fish in your bowl. When the rice you cooked has cooled to a luke-warm temperature, layer it onto the bottom of a bowl, and place your fish and veggies on top. Sprinkle on your chili flakes and sesame seeds.
3. Fresh Tofu Poke Bowl
Prep time: 1 hour
Cooking time: 20 minutes
Ingredients:
2 gloves of smashed garlic
1 inch of grated ginger
14 oz of cubed tofu
1 tbsp of lime juice
1 tsp of chili flakes
1 tbsp of Japanese soy sauce
1 tsp of coconut aminos
3 sliced radishes
2 scallions
1 avocado
1 cup of chopped pineapple
1 ½ cups of jasmine rice
Half a red onion
This is an excellent poke bowl recipe for vegetarians. Begin by pressing your tofu, draining any liquid and making sure it's as dry as possible. Next, make your marinade by mixing together your garlic, grated ginger, lime juice, soy sauce, coconut aminos, and chili flakes.
Marinate the Tofu for at least 30 minutes, then chop your red onion and add it to the mix for another 30 minutes. While your Tofu is marinating, cook your jasmine rice according to the instructions on the package, and chop your produce. Arrange the pineapple, radishes, and scallions into chunks and slices, and slice your avocado thinly.
When the rice has cooked and cooled, add it to the bottom of the bowl, and layer in your produce, then add your tofu on top. Sprinkle on any remaining chili flakes you might have.
4. Seared Tuna Poke Bowl
Prep time: 1 hour
Cooking time: 20 minutes
Ingredients:
1 pound of Ahi Tuna
1 1/4 cups of quinoa
½ cup of red onion (sliced)
2 cloves of garlic
1 avocado
1 tsp of sesame seeds
2 tablespoons of cashew nuts
1 red chili (chopped)
3 sliced radishes
1 cup of edamame
1 chopped cucumber
1 grated carrot
Nori seaweed
1 tsp of lime juice
1 tbsp of siracha
2 tsp of rice vinegar
3 tbsp of soy sauce
3 tbsp of sesame oil
1/2 tsp of Himalayan pink salt
This is a flavor rich poke bowl sure to remind you of the warm shores of Hawaii. As with most poke bowls, you'll need to start with your fish and marinade. Rather than cutting the Ahi tuna into cubes, slice it into strips and sear for a couple of seconds on either side.
Create your marinade by mixing your soy sauce, vinegar, siracha, lime juice, garlic, chili, salt, and rice vinegar in a bowl. Place the fish in the bowl and leave in the fridge for 1 hour.
When your fish is nearly done marinating, cook your quinoa according to the instructions and slice up your radishes, cucumber, and avocado. Grate your carrot, and mix everything, including your edamame beans into the marinade with the tuna.
When your quinoa is cool, layer it on the bottom of your bowl, and add your fish and produce. Sprinkle on your sesame seeds and cashew nuts, and add a few strips of Nori seaweed around the edges.
5. Siracha Mayo Poke Bowl
Prep time: 1 hour
Cooking time: 20 minutes
Ingredients:
2 tbsp of siracha
3 tbsp of mayo
3 tb of Tamari
1 tsp of rice wine vinegar
1 tsp of lime juice
¼ tsp of ginger (chopped)
1 tsp of chopped garlic
1 tsp of sugar
2 cups of Ahi tuna or salmon
1 sliced cucumber
1 cubed mango
1 cubed avocado
3 chopped radishes
3 cups of brown rice
Half a cup of chopped spring onions
1 tbsp of sesame seeds
Mix all of the ingredients for your marinade first. You'll need to combine the tamari, rice wine vinegar, lime juice, ginger, garlic, and sugar into a bowl. Add your cubes of salmon or tuna, and place into the fridge for one hour.
Next, cook your rice according to the instructions on the package, and chop your mango, cucumber, avocado, spring onions, and radishes. Wait for the rice to cool almost completely, then add it to the bottom of a fresh bowl. Add your mango, cucumber, and avocado on top, then pour on your marinated fish, adding plenty of extra sauce where you can.
Sprinkle your spring onions and sesame seeds on top, then mix together your siracha and mayo and drizzle it over the produce.
What Should You Be Eating More Of?
A homemade poke bowl is a wonderful way to experiment with different flavors, fresh fruits, vegetables, and delicious raw fish. Depending on your dietary needs, you can explore different kinds of rice and quinoa bases, or even use spiralized vegetables and cauliflower rice as an alternative.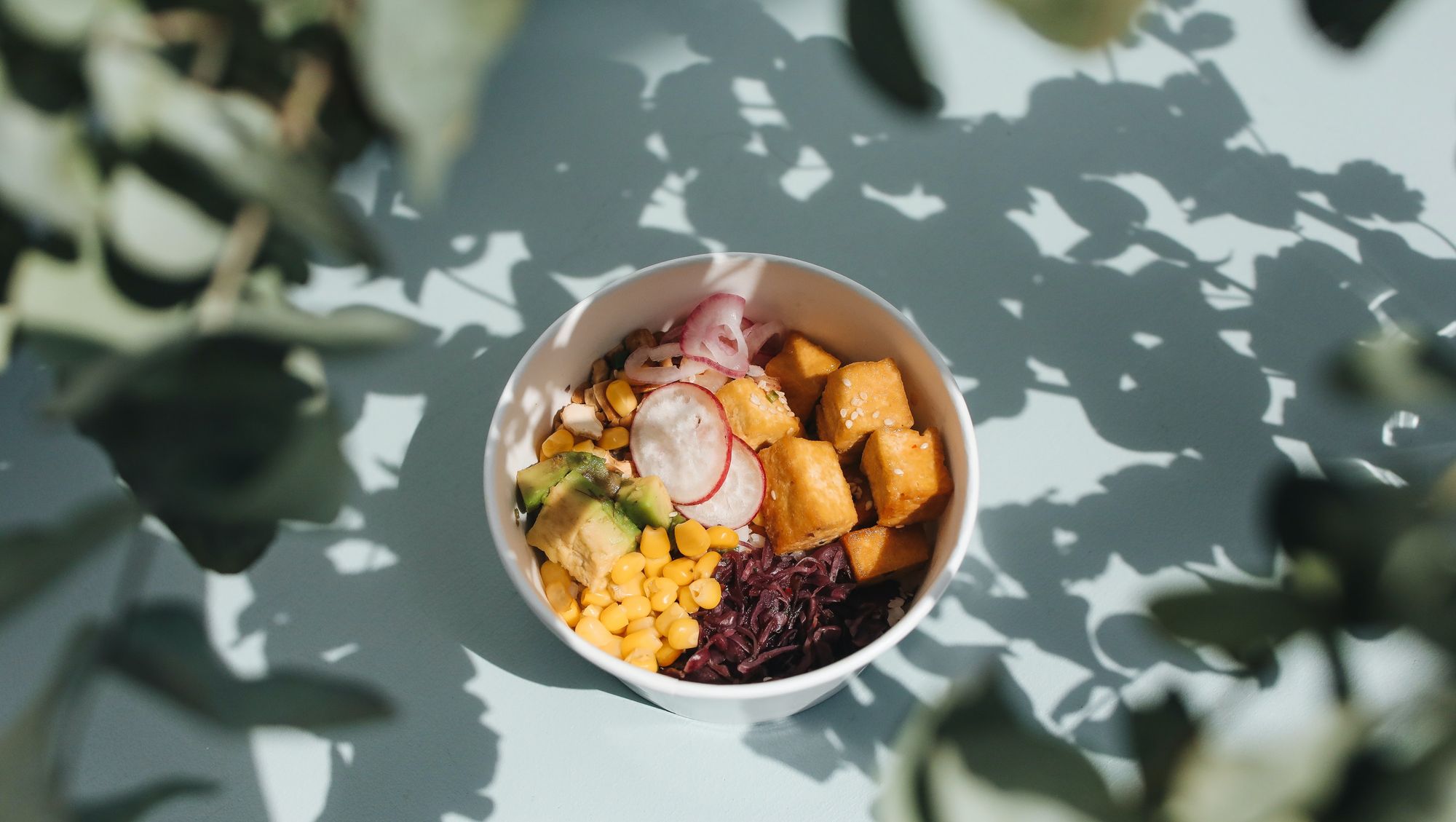 You may also consider adding extra spices and toppings to the mix. A sprinkling of cayenne pepper can help with digestion if you're trying to lose weight, for instance.
Enjoy your fresh poke bowls, and don't forget to try creating some of your own recipes as well.
To find out the optimal foods to eat based on your genetic makeup, read your diet and nutrition reports from CircleDNA.