You may be wondering, what does a family doctor do and if you need a family doctor for yourself, your partner, and your kids. A family doctor is also known as a GP or general practitioner who specializes in family medicine and treats people of all ages. If you have a sudden health complaint such as flu-like symptoms, anxiety, or an itchy rash, a family physician could help. One of the things a family doctor will do is refer you to specialists if needed, prescribe medication responsibly, and help you make sense of your symptoms.
Having a close personal relationship with a family doctor who knows your medical history is the best answer for most healthcare issues. Cultivating a close relationship with a doctor you trust could result in more personalized care and equate to better health outcomes. Studies show that continuity of care increases understanding between physician and patient, may increase patient compliance, and could prevent exacerbation of symptoms. Seeking help from a GP provides more benefits than going to a walk-in clinic with a random specialist you've met for the first time, or have only met a handful of times.
However, medical emergencies such as a fall resulting in head trauma, a heart attack, stroke, massive bleeding from an open gash, or serious allergic reaction with anaphylaxis (difficulty breathing) are potentially life-threatening situations that necessitate a trip to the emergency room. The ER is for serious emergencies and shouldn't be your primary source of care for minor health issues. Thus, it's important to know, what does a family doctor do, and learn the reasons why you should have one.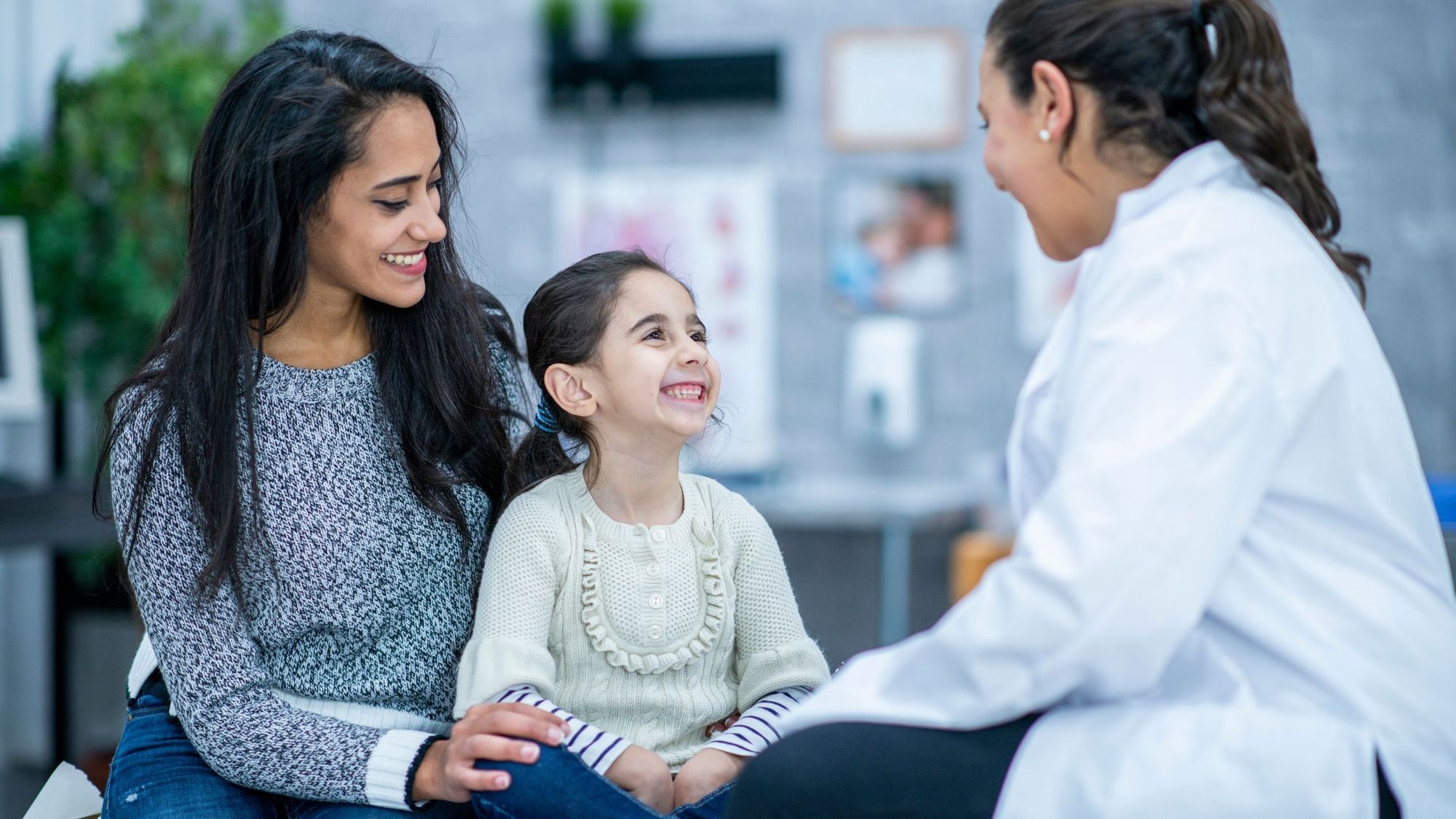 What Does a Family Doctor Do?
A family doctor practices family medicine, diagnosing and treating health issues for patients of all ages. They are primary care physicians with extensive training in all areas of medicine, so they are qualified to care for families through all stages of life from infancy to senior palliative care.
General practitioners (family doctors) are different from specialists who typically focus on one area like a cardiologist for the heart, neurologist for the brain, or a nephrologist for the kidneys. Since family doctors have sufficient training, they can spot early issues and offer treatment or make a referral to a specialist for complex cases.
Family doctors also provide preventive care like blood pressure checks, annnual women's health check including PAP tests for women, or annual blood exams to assess lipid profiles and fasting blood sugar levels. They can be your first point of contact for most healthcare needs since they are required to undergo continuous medical education, get recertified every couple of years, and stay informed on the latest health updates.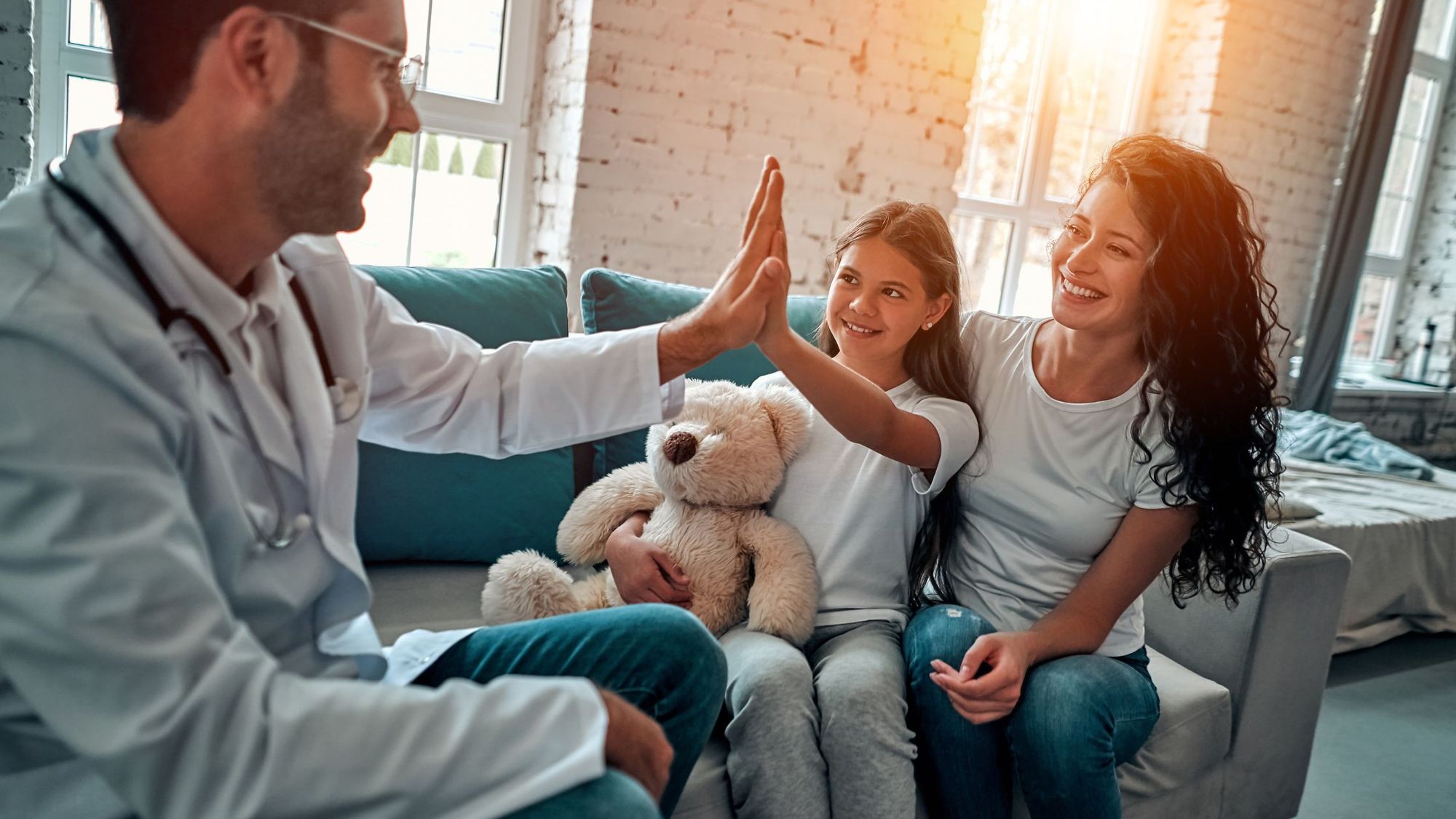 Why Establish a Relationship with a Family Doctor?
Now that you understand what it is a family doctor will do, you may be inclined to find one for you and the people you love. It's best if the entire family sees the same family doctor. It would really help to have a family doctor since they are usually very experienced with decades of practice. They are also committed to nurturing long-lasting relationships with their patients.
Below are five reasons why it makes sense to stay loyal to one family doctor, long-term:
Family doctors foster a strong and trusting relationship
What does a family doctor do that makes them unique from other physicians? Family doctors usually work with their patients for many years, often seeing the same patients as they progress through life stages. They could see your children as toddlers and as they transition to teens, young adults, or older adults with spouses and their own kids. Family care physicians provide continuity of care, establish long-term relationships, and treat a broad range of conditions.
This means developing a close and trusting relationship with your family doctor where you truly get to know and care for each other. When you're comfortable with your doctor, it makes it easier to discuss awkward health concerns. They can also treat your other family members more effectively when they know the family's health history.
They know your personal and family medical history
If you're wondering what does a family doctor do, one of their primary missions is to know you and your family's medical history. For example, they know what medications you're allergic to or what maintenance meds you have. Family physicians usually have lasting relationships with patients, so they're also aware of personal history which could often have an impact on mental, emotional, and physical health. Being privy to all these details is highly beneficial because diagnosis becomes more efficient compared to seeing someone for the first time.
And when your GP knows your entire family's healthcare issues inside and out, they could make a more accurate diagnosis, watch out for medical red flags, and monitor changes in your health chart. Moreover, a family doctor who is privileged to work with multiple generations of family members can make better recommendations. For example, if your mother, aunts, or grandma had breast cancer, what does a family doctor do? Your GP may recommend genetic screening for family members like taking a CircleDNA test to check for genetic mutations. Thi is a comprehensive at-home test that provides reports on your health and disease-risk.
They provide preventive treatment plans
Preventive care is crucial for keeping you and your family members healthy. But sadly, many lifestyle problems like hypertension and diabetes are so widespread today. And these potentially life-threatening conditions can be easily detected with a blood pressure check and sugar check at your doctor's office.
If you're wondering what does a family doctor do, they can safeguard your holistic health. Seeing your GP for annual checks can mitigate the onset of more complex health problems or deter the escalation of existing health issues. Regular care from someone you trust plays a big role in managing overall wellness.
Help manage chronic conditions
Apart from preventive care, a GP can help you manage chronic health problems like diabetes, hypertension, arthritis, or allergic rhinitis. You can see them regularly for evaluation to help you keep symptoms under control.
They can also help you treat a variety of acute illnesses like flu, skin fungal infections, strep throat, and more. They can drain an abscess and cauterize skin warts. These caring professionals can do more than you think.
Assist in finding the best specialists
What does a family doctor do when you develop a more complex problem like cancer, kidney disease, or cardiovascular disease? They will refer you to a skilled specialist who they personally trust. Your GP will help you find a specialist that fits your needs and personality.
For example, you develop heart disease and need to see a cardiologist or heart specialist. Your GP knows you prefer conservative treatments, so you'll get a referral to someone with a conservative approach rather than a specialist known for aggressive treatments. Your GP takes your temperament into account when matching you with a specialist. Your family doctor will also work closely with the specialist to ascertain you get the best care and treatment.
Family Doctor vs a Walk-in Clinic
Family doctors are your health allies. However, there are times when they may not be available to see you immediately for a same-day appointment. What does a family doctor do when the clinic is booked solid or clinic hours are over? They could encourage you to seek treatment from a walk-in clinic if you can no longer wait.
A walk-in clinic is also sometimes referred to as a quick-care clinic or urgent care facility. They do not treat major problems and emergencies. There's a difference between 'urgent' care and 'emergency'. For potentially life threatening cases, calling emergency responders or going to the emergency room at the hospital is the answer.
Walk-in clinics are typically located in retail areas and busy developments. They also usually have longer clinic hours, so they could see you long after your doctor's clinic has closed for the day. These facilities prove to be very helpful when it's not an emergency but you're still very worried and can't see your family doctor. Walk-in clinics are usually staffed with a physician assistant or nurse practitioners so they treat minor health concerns only, such as the following:
Common cold and flu symptoms
Sprains and simple fractures (not compound and complex)
Minor scrapes
UTIs (urinary tract infections)
STD checks
Rashes
Vomiting and loose bowel movements
Non-serious burns and non-serious allergic reactions
The primary difference between your family doctor and a walk-in clinic is access to your file and medical history. Hence, you could be seeing the attending caregiver for the very first time in a walk-in, so there's no rapport and trust between you. Here are things to consider when going to a quick-care clinic:
Inform them of all allergies from medication to supplies (latex).
Be sure to tell them if you have any maintenance medications to prevent drug reactions.
Check out if they accept your insurance.
Ask about the co-pay because it may be more expensive compared to a regular doctor's visit.
Walk-in clinics are usually smaller than a doctor's office, so the wait may be longer than what you're used to.
Some walk-in clinics may not have access to laboratory equipment and services.
Remember, going to a walk-in clinic can provide you with peace of mind when you or your family members aren't feeling well. However, they should never replace the care your family doctor provides. If possible, it would be best to have a follow-up check-up with your family doctor at the earliest opportunity if you're still feeling symptoms after visiting a walk-in clinic.
References:
The contribution of general practice and the general practitioner to NHS patients (Tim Wilson) https://www.ncbi.nlm.nih.gov/pmc/articles/PMC1325077/
Towards a theory of continuity of care (Denis Pereira Gray et.al.) https://www.ncbi.nlm.nih.gov/pmc/articles/PMC539442/