If you're looking to jumpstart your weight loss by learning how to cook healthy meals, incorporating Asian tofu recipes is a fantastic idea. Tofu is already popular with the vegan and vegetarian community, as it is a healthy protein-packed meat substitute made out of soybeans. If you're an omnivore, you will also benefit from including this versatile ingredient in your diet especially if you want to lose weight because tofu is low in calories.
It's not just vegetarians or vegans who like tofu, however. All around the globe, people are trying out Asian tofu recipes because they taste great, they're flavorful, and they're healthy.
So, are you ready to give your palate something new? It's time to incorporate this unassuming ingredient into your diet since tofu is a great canvas for many recipes.
Tofu is insanely versatile. Tofu can be stir-fried, grilled, pan-fried, steamed, made into a stew, crumbled into a spread, whirred into a dressing, and so much more. Tofu should no longer be just considered as a mere lackluster meat substitute for vegetarians.
Tofu may look unpalatable and seem bland to the untrained eye because it's just a white blob. It typically comes in rectangular blocks or barrels that don't look appealing. However, tofu is a flexible plant-based protein that is a perfect complement to a wide array of flavors. It's so easy to prepare, you can even make tofu into a guilt-free sweet treat.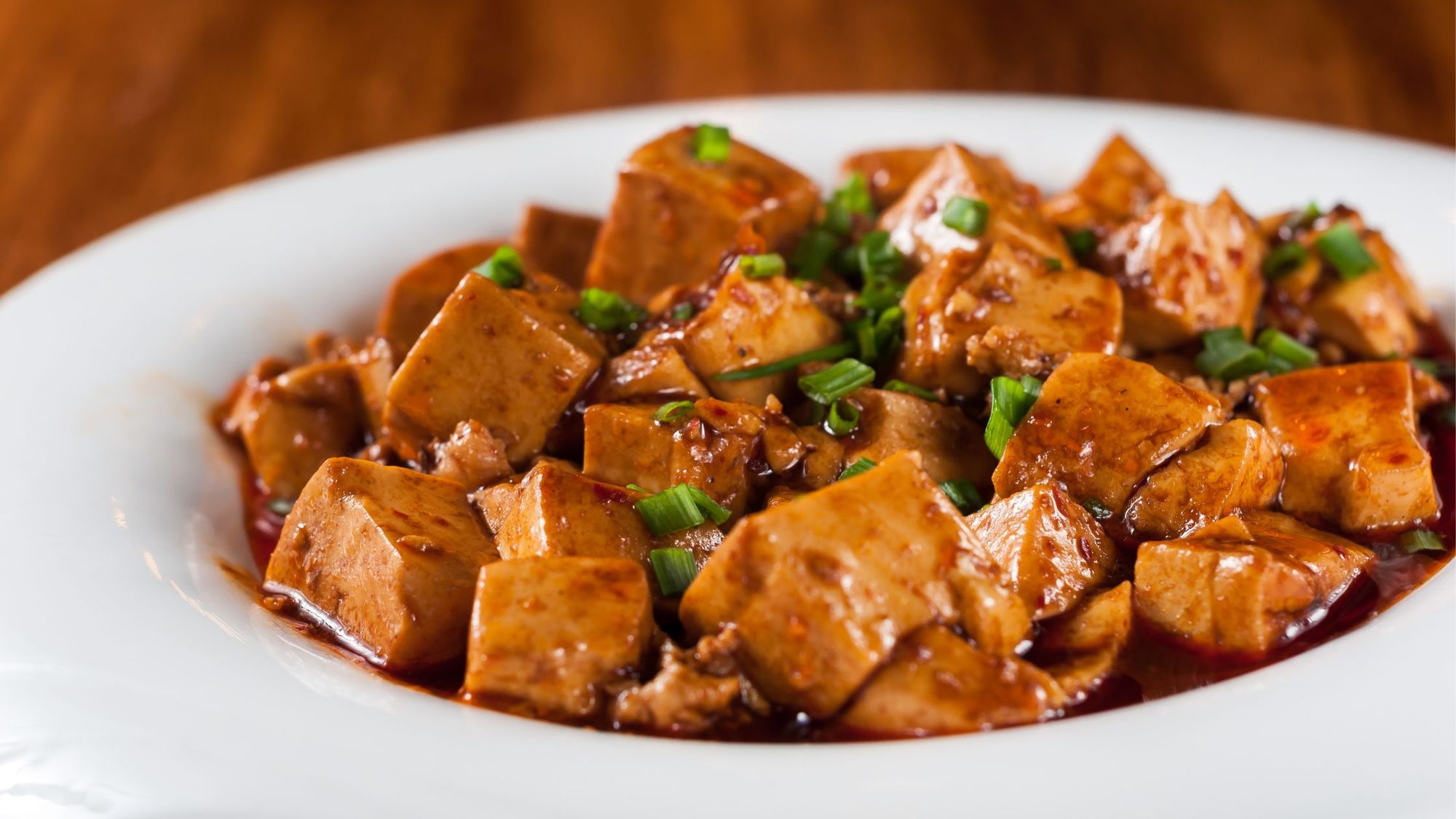 Why are Asian Tofu Recipes so Popular?
Before hitting Western healthy food stores, tofu was already a staple in Asia. Tofu is said to have originated in China, having been developed by Liu An, who was a prince during the ancient Han Dynasty in the 2nd century B.C. Many years later, the Japanese Food Research institute modernized and standardized the production of tofu, making it more accessible in Japan and the rest of the world.
In fact, the word tofu originally comes from the Chinese word "doufu" which combines dou or beans and fu or rotten. Simply put, doufu means beans that have fermented. From doufu, the Japanese coined the word tofu which means the same thing. Because of its origins, it's not surprising that you will find many Asian tofu recipes because the region has been using tofu for the longest time.
Today, tofu remains very popular among health-conscious individuals because it's not just low in calories and high in protein, it's also cholesterol-free and chock full of bone-boosting magnesium and calcium. It's a great ingredient to help you lose weight because it will keep you satiated or full for longer than meat. Since most tofu comes from soybeans, studies show it can help reduce the risk of heart disease. Tofu is a good swap for saturated fat-heavy animal products.
Below, check out these 7 easy and healthy Asian tofu recipes that will nourish you without the extra calories.
Asian Tofu Stir Fry with Vegetables
A classic veggie tofu stir fry with delicious Asian sauces is quite easy to cook and assemble. It can be eaten with brown rice or noodles. Some people on a low-carb diet even eat tofu stir-fry on its own. Just the tofu and veggies without the rice or noodles will still fill you up.
This is an excellent meal if you want to lose weight, because it's packed with fiber-rich veggies and low-fat protein in the form of tofu. Follow the suggested ingredients below, but you can also feel free to substitute whatever veggies you have on hand. If you don't feel like chopping, you can also use an Asian frozen veggie medley pack. Research shows that frozen veggies and fruits provide many vitamins since they are flash-frozen at the peak of freshness.
Ingredients:
1 pack of firm tofu sliced into small cubes
1 small carrot chopped into strips
1 small cauliflower chopped into florets
A handful of string beans
1 bunch bok choy or baby spinach chopped
1 sliced onion
1-2 tbsp of neutral oil
2 cloves minced garlic
Pinch of brown sugar
Low-sodium soy sauce
Oyster sauce
Cornstarch
To cook the stir-fry, start by prepping your tofu. Take out as much water as you can and pat it with towels. Coat it with some low-sodium soy sauce then sprinkle it with cornstarch. Then you can pan-fry it or pop it in the air fryer, and set it aside when cooked. After, warm the oil and cook the aromatics until fragrant. Next, put in the harder vegetables and toss until semi-cooked. Then, add the softer greens to keep their crisp texture. Add your seasonings and tofu pieces, then mix well to coat everything. En voila, dinner is served!
Easy Baked Tofu
If you're looking for something easy and newbie-friendly, you can't possibly mess this one up. It takes the top spot in this Asian tofu recipes list because of how easy it is to prepare.
Ingredients:
One block of extra firm tofu
2 tbsp dark soy sauce
2 cloves minced
1.5 tbsp brown sugar or sweetener of choice
1 tbsp oyster sauce
1 tbsp sesame oil
1 tbsp rice vinegar or apple vinegar
Pepper to taste
Sesame seeds
Scallions
Start by pressing the tofu in-between towels to drain out the water. Then, slice your tofu halfway through following a criss-cross pattern. Be careful not to touch the bottom to prevent cutting through. These tiny cuts will allow the sauce to seep in.
Mix the rest of the ingredients except for sesame seeds and scallions as those are for garnish. Marinate your tofu overnight in the sauce to allow it to absorb the delectable flavors. When you're ready to eat it, you can bake it for 30 mins at 350 degrees F or pop it in the air fryer for 20 mins at the same temp. You can baste it with the extra sauce if you like. This delicious baked tofu can be eaten with steamed rice or noodles. You can also enjoy this with a salad or stuff it into your wraps with veggies.
Sundubu Jjigae
Try your hand at making this very satisfying and comforting dish that warms your stomach. It's perfect for combatting the winter chill. Sundubu jjigae is a Korean word that translates to silken tofu stew. Every Korean mom will likely have her own version of this recipe because you can add whatever vegetables or meat products you have on hand like shrimp or pork. But if you want to lose weight, stick with this meat-free version.
Ingredients:
1 small bulb shallots
2 tbsp Minced garlic
A handful of sliced Zucchinis
Several strips of carrots
1 small bunch of Enoki mushrooms
2 big pieces of shiitake mushrooms (sliced)
¼ cup cut-up kimchi pieces
½ tsp of gochugaru or chili powder (more if you want it spicy)
1 tablespoon soybean paste
1 tsp chicken powder or veggie broth powder
One barrel or block of silken tofu sliced
Sesame oil
Scallions
One whole egg
Start by sauteing your garlic and shallots. When the aromatics are fragrant, mix in the rest of the veggies including the kimchi. Add some water and wait for it to boil. From there, add the soup seasonings until well incorporated. You can add salt to taste. Top with sliced silken tofu and simmer for a few minutes. Since silken tofu is very delicate, don't panic if your tofu pieces break during cooking. That's totally fine! Finally, add one raw egg, drizzle with sesame oil, and add scallions for garnish. This is delicious with warm brown rice.
Japanese Tofu Steak
When you're hankering for something meaty, why not give this tofu steak a try? This is one of the most loved Asian tofu recipes because of how savory and filling it is.
Ingredients:
One extra firm tofu cut into big cubes
3 tbsp mirin
2 tbsp soy sauce
2 tbsp vegetarian oyster sauce
1 tsp sugar
Pepper to taste
Sliced onions
Sliced Mushrooms
Green onions
Vegan butter
As always, start by draining your extra firm tofu in paper towels to drain out as much of the water as you can. This will give you a better texture and prevent the butter in the pan from splattering excessively.
Saute sliced onions and mushrooms with a little bit of butter and set aside. In the same pan, brown the tofu pieces on all sides. Add back the mushrooms and onions, then pour with the sauce. Be sure to mix all the sauce ingredients in one bowl to blend all the flavors. Wait for the pan to simmer to cook the sauce then top with green onions. This is satisfying enough to eat with lettuce or you pair it with chewy buckwheat soba or a bowl of brown rice. Just make sure you stick with whole grain carbs as these are better for your weight loss goals.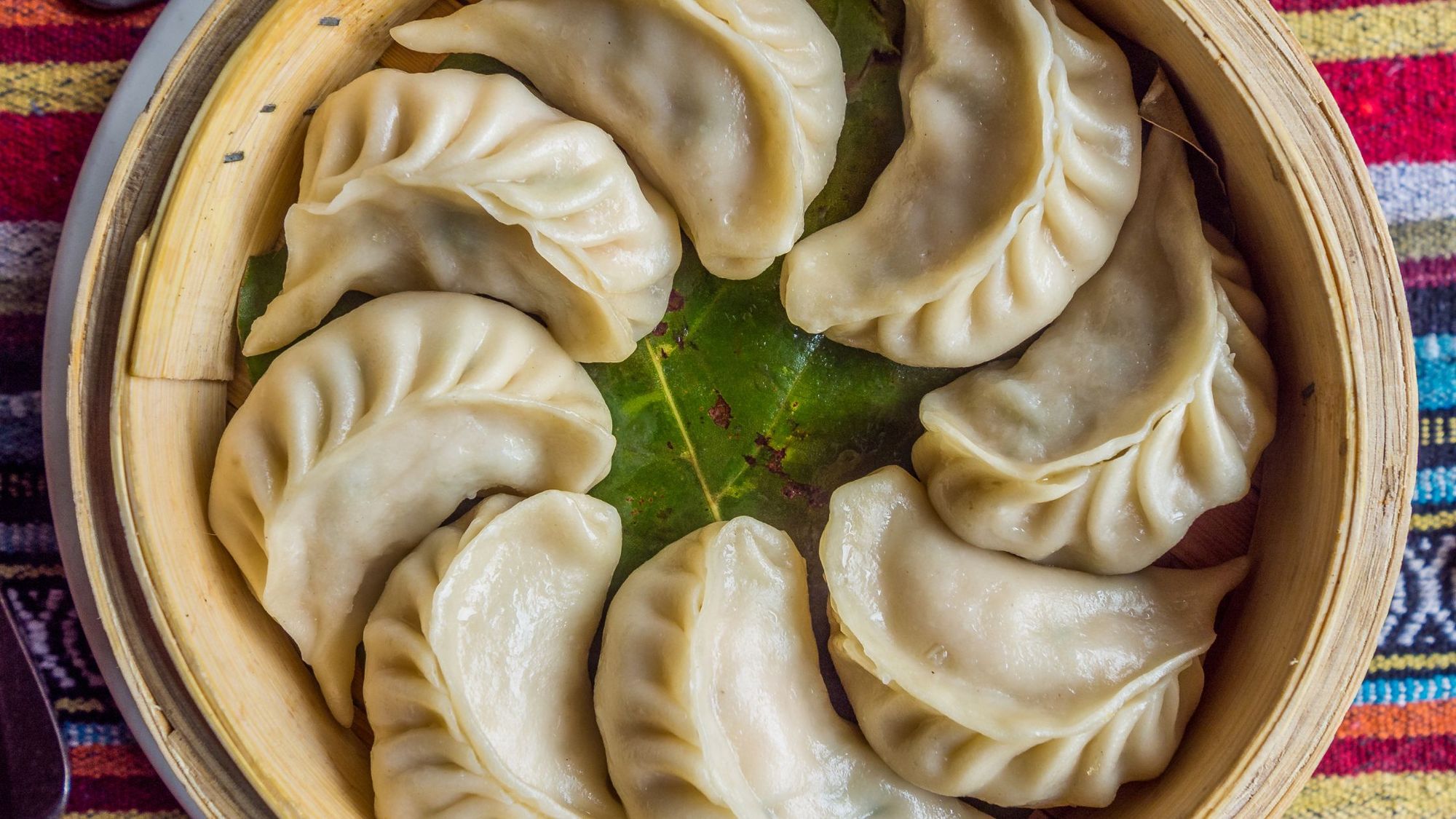 Tofu Dumplings
Don't let the word dumplings turn you off from giving this recipe a try. It deserves a spot in these Asian tofu recipes for weight loss list because it's low in calories compared to the traditional mincemeat version. It is also easy enough to do so even beginners cannot mess it up. As a bonus: you can make a bunch of wantons with this recipe and freeze them. Cook as needed during a busy weeknight so you can ditch calorie-ladened takeout.
Ingredients:
Crumbled firm tofu
1 tbsp of oyster sauce
A bunch of chives cut up into small pieces
Salt
Pepper
1 tbsp cornstarch
Store bought dumpling wrappers
Start by draining water from the tofu and patting it dry. After, crumble the tofu with your hands to make it look like mincemeat. Combine this mixture with chives and oyster sauce. Season with pepper and mix until well combined. Put a teaspoonful of the mixture in one wonton wrapper and make a dumpling using your folding technique of choice.
Take about 6 to 8 pieces for your meal and freeze the rest for later. Next, boil water with a pinch of salt and a teaspoon of sesame oil. Drop your dumplings once the water reaches the rolling boil stage. You'll know your dumplings are done once they float to the top. Drizzle with equal parts of black vinegar, light soy sauce, and sesame oil or chili oil. Garnish with scallions. You can also pair the cooked dumpling and sauce with shirataki noodles for a more filling meal. Shirataki noodles are great because they're low in carbs and calories.
Silken "Steamed" Tofu with Garlic Soy Sauce
When you want to prepare a lazy meal that you can finish in under 10 minutes, this is the answer. You can play around with the sauce ingredients and customize them to your taste. You can make it less sweet or sourer by varying the suggested amounts. You can also add chili oil for some heat.
Ingredients:
1 block of silken tofu
2 cloves minced garlic
2 tbsp black vinegar
2 tbsp soy sauce
2 tbsp oyster sauce
2 tbsp sesame oil
1 tbsp brown sugar or sweetener of choice
For starters, cut open a rectangular packet of silken tofu (choose this instead of the barrel as it is easier to flip over a plate). Be sure to drain the water and invert this ever-so-gently onto a plate. Slice the tofu into eight equal parts, then spread it out evenly over the plate gently to prevent the silken tofu from crumbling. Pop this into the microwave and heat up for 2 to 3 minutes. Then drizzle with your sauce and pop it back in the microwave for 30 seconds to a minute. This goes well with steamed rice or congee.
Health Asian Tofu Recipes for Dessert: 3-Ingredient Silken Choco Tofu Mousse
We can't forget about dessert when we talk about healthy Asian tofu recipes. This is one of the most unexpected Asian tofu recipes out there, because many people don't think tofu could be a dessert.
You may be feeling skeptical about morphing tofu into a mousse because it is associated with savory ingredients. However, silken tofu is the perfect base because it is flavorless and has excellent consistency. It's a great alternative to high-fat dairy for when you're hankering for something creamy, sweet, and satisfying.
Ingredients:
1 square or barrel package silken tofu, drained at room temperature
2 tbsp maple syrup or sweetener of choice
3.5 ounces chopped dark chocolate
Remember that there are many health benefits of dark chocolate. To make this healthy dessert, all you have to do is blend the silken tofu and sweetener in the food processor or blender until very smooth. Then microwave the chocolate in 30-second intervals. Stir in between intervals to give the chocolate a smooth texture.
Once the chocolate is melted, mix it with your tofu mixture. Finally, divide this into individual ramekins. You can enjoy it right away as a pudding or pop it into the fridge for a firmer mousse. Enjoy this healthy, decadent, and guilt-free dessert with antioxidant-rich berries. The recipe is so easy that even kids can make this.
Lose Weight the Healthy Way
Although it's understandable why you want to lose weight fast, it's better to avoid a crash diet. Lose weight the healthy way with proper diet and exercise to prevent losing muscle mass and messing up your metabolism. Losing weight is all about creating a calorie deficit so making healthy choices like eating low-fat and low-calorie tofu can make a world of difference in your progress.
Remember, if you eat the right food, you can lose weight without feeling hungry. Tofu is perfect for this job because it's a versatile ingredient that you can use for many types of dishes without guilt. More importantly, tofu is good for your cardiovascular health, and it can lower your risk of hypertension and diabetes.
You can find out what type of diet suits you best, based on your genetic makeup, by taking a DNA test. The CircleDNA Premium DNA testing kit provides 500+ reports, including reports on your diet, ancestry, genetic health risks, nutritional reports, exercise recommendations, and more. The reports also touch on possible food sensitivities, and it provides insights if you have higher or lower needs for certain foods or nutrients based on your DNA. The comprehensive information provided by a CircleDNA report will help you plan an optimal weight loss menu based on your genetics.
Find out the optimal diet for you, based on your DNA, by taking a CircleDNA test and reading your genetic diet and nutrition reports.
References: