Nothing in life is quite as exciting as seeking out adventure and exploring new parts of the world. Travel is great for your mental health, as is exploration. Train rides offer unbelievable eye-candy from your scenic window seat. It is exhilarating to be able to find ways to explore the world which helps you embrace different cultural traditions, view stunning scenery, explore hot spots and landmarks, try sumptuous local dishes, and meet new people. The world is indeed the best classroom because traveling allows you to grow from these experiences. Many people also view travel as therapy.
If you are seeking a new thrill, scenic train rides are a great way to spend your holiday days. A plane may be faster, but it doesn't give you the romance and whimsy of a leisurely and scenic train ride.
On train rides, you get comfy window seats for window-side sightseeing opportunities as the train traverses quaint towns and beautiful landscapes you may otherwise not have an opportunity to see.
Train rides are a unique and unforgettable experience, especially if you choose a scenic destination with a very scenic route.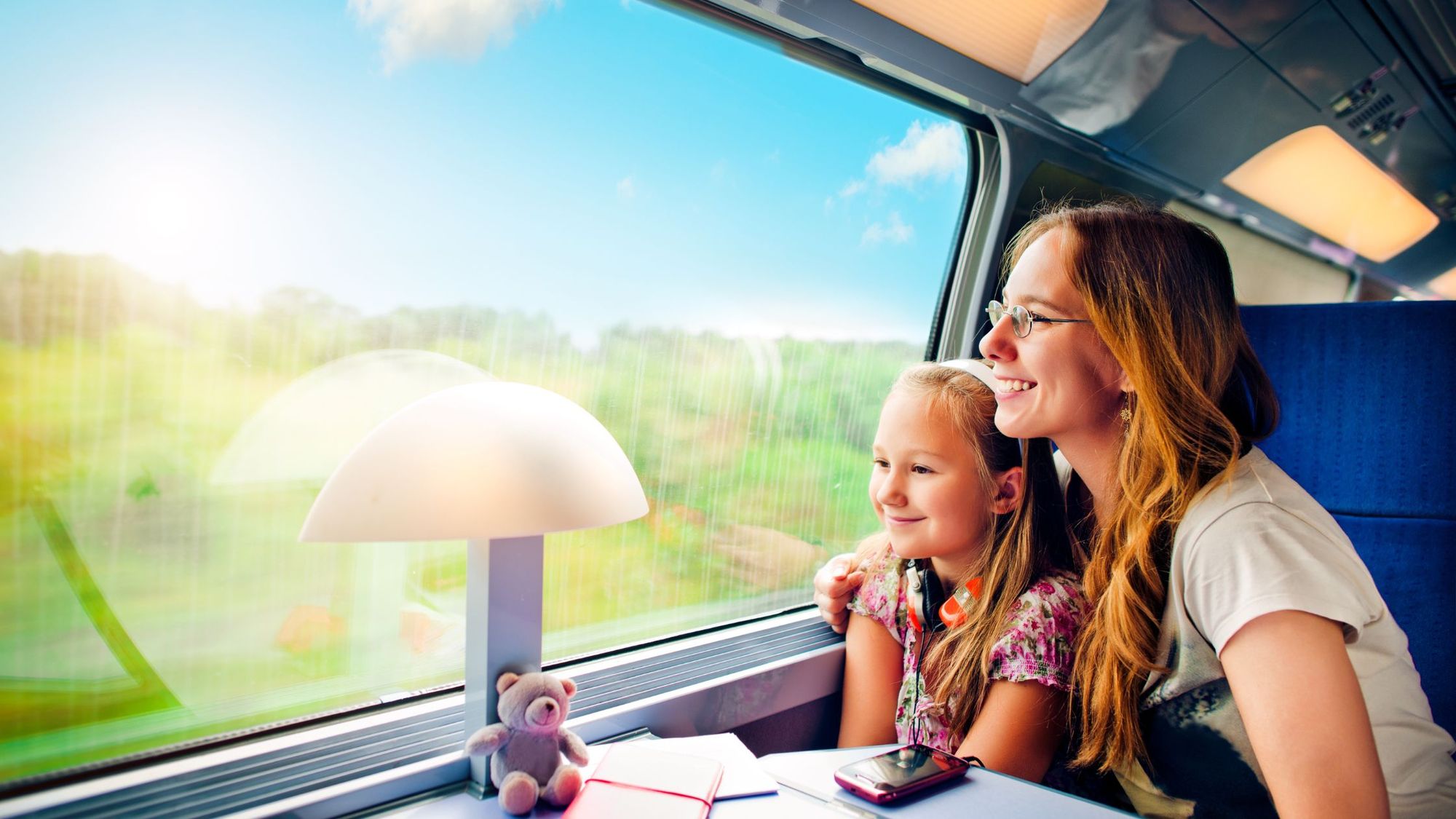 Train Rides: Enjoy Slow-Paced Travel Aboard a Train
Every person needs a break with scientific evidence showing that even short vacations have positive and immediate effects. You will experience faster recovery from perceived stress and enjoy better well-being when you take a short holiday. Whether you are exploring a new country and its quiet cities or your own locality, beautiful train rides are a great option because you can see many interesting views along the way and take stops in various towns if you wish to get off and explore.
Though most people prefer flying for its speed, leisurely travel on a train allows you to slow down and enjoy panoramic vistas through big-picture windows. These leisure trains are not the same as public transportation. They are often more than an hour-long ride which is a joy in itself. They're not just a means of getting you from point to point. Scenic train trips live up to the famous adage: It's not merely about the destination but the journey. Boarding these leisure trains could be your chance for some much-needed self-introspection and discovery. You're allowed to carry more luggage on a train than on an airplane. There are security measures, but it's more relaxed in a train station than at an airport.
Taking a train trip is a relaxing and exciting experience that allows you to get a good glimpse of the most wonderful views of nature while being comfortably seated. You can also enjoy many other perks, depending on the train company and route. Best of all, you won't encounter mysterious winds that cause air turbulence in a train, so there's no need to fasten seatbelts. You can walk around anytime during the trip to stretch your legs and interact with various passengers. If this sounds like something you want to try, here are some of the most beautiful train rides.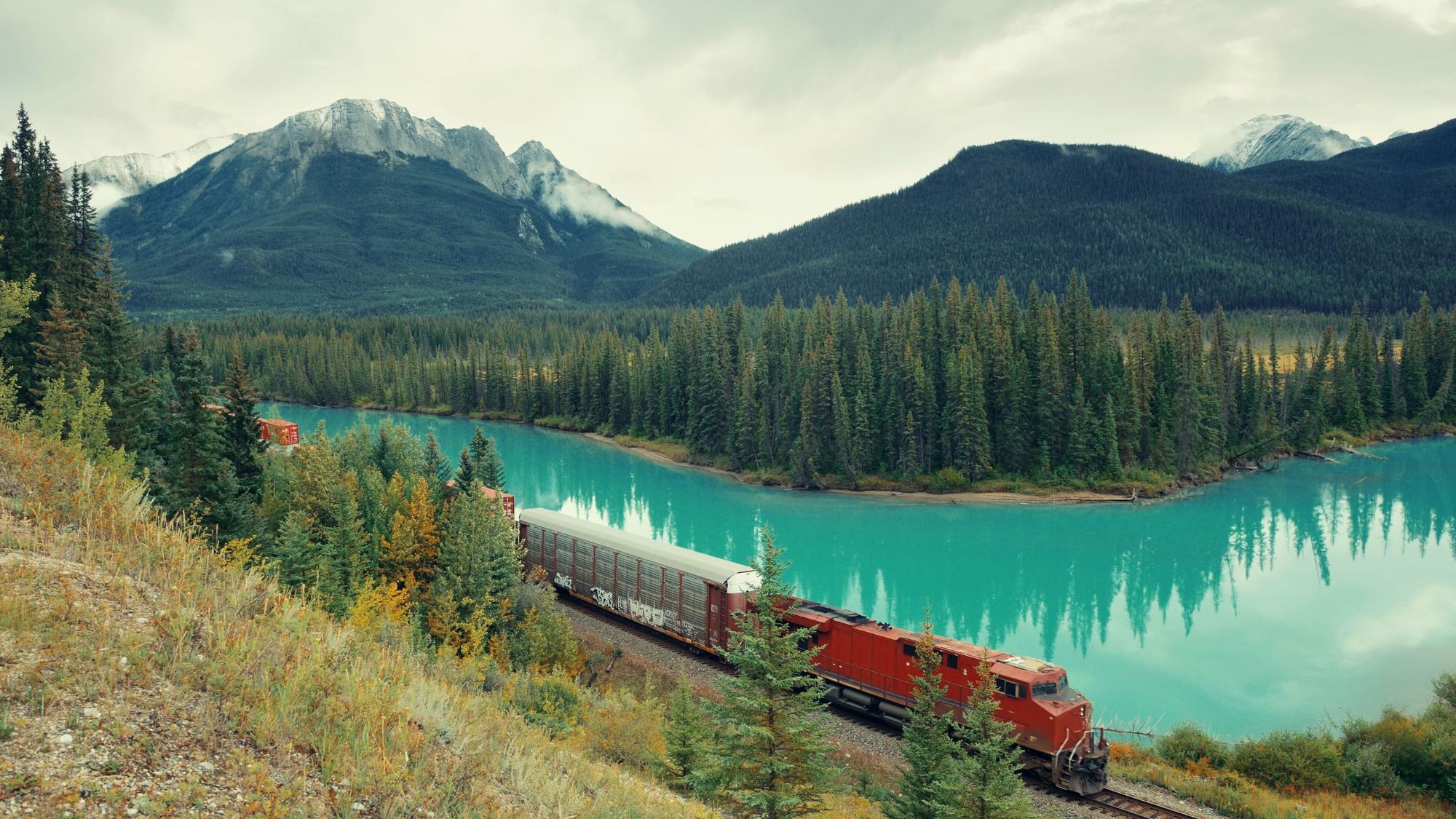 1. Rocky Mountaineer Luxury Train Ride
Operated by the renowned Armstrong Hospitality Group, the Rocky Mountaineer is a luxury train that journeys through some of the most beautiful routes in North America, including the American Southwest and Western Canada. Enjoy breathtaking views through expansive picture windows. The train has four routes:
One Vancouver, Canada to Banff, Canada
Two from Vancouver to Jasper with different stops in the middle
One from Moab to Denver
If you love mountain scenery and lush colors, you'll love these train routes.
The Rocky Mountaineer train has unique bi-level glass domes, allowing you to catch a better glimpse of the mountains and expansive scenery as you travel. This train company is also known to treat their guests like royalty, so get ready for the luxury experience with these train rides.
Along the route, expect to see the imposing Rockies, serene lakes, historic landmarks, and gorgeous foliage. Just imagine going through these scenic routes in the fall with gorgeous autumn leaves in various shades of gold, red, orange, and brown. And in wintertime, the snow-capped mountains are also a sight to behold. Whatever season you decide to embark on your journey, Mother Nature will surely wow you with her breathtaking appearance.
These train trips last a few days on board, and travelers can rest at hotels each night at different stops. They are also given time to explore these stops on foot and immerse themselves in the local scenery. Studies show that communing with nature is good for you as it alleviates stress, promotes sleep, boosts immunity, and keeps you inspired. If you want to explore the Rockies, you can pick from two train classes: Silver Leaf and Gold Leaf. You will be well-taken care of with onboard meals, beverages, and snacks.
Gold-traveling tourists are given the added benefit of gourmet a la carte meals and have a separate dining space and a large viewing deck. Prices vary with Silver Leaf starting at $1,247, tax included, and Gold Leaf starting at $1,705 tax included. This fare is inclusive of hotel accommodations, meals, train travel, and motor coach travel (from the hotel to the station). The price may increase depending on whether you decide to take short journeys or full-circle trips, spanning more kilometers.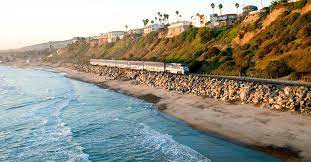 2. Pacific Surfliner Along the Pacific Coast
The Pacific Surfliner is an Amtrak train route that surfs along the pacific coast, beginning in San Luis Obispo where you will find lovely college towns, historic mansions, and wineries. The rides span 350 miles of ocean views with quaint towns, beaches, and rocky coastlines. In San Diego, you will find the Balboa Park museum. At Santa Barbara, the nearby beaches are great for gallivanting. There is just so much to do once you get to your final destination.
The line offers coach and business class seats to fit your needs. Business class offers guaranteed seating and perks like snacks and drinks. Ticket prices vary from $61 to $76 per seat from San Luis to San Diego, depending on your chosen class, and lasts 9 hours. It costs $42 up to $53 per seat from San Diego to Santa Barbara and lasts 5 hours.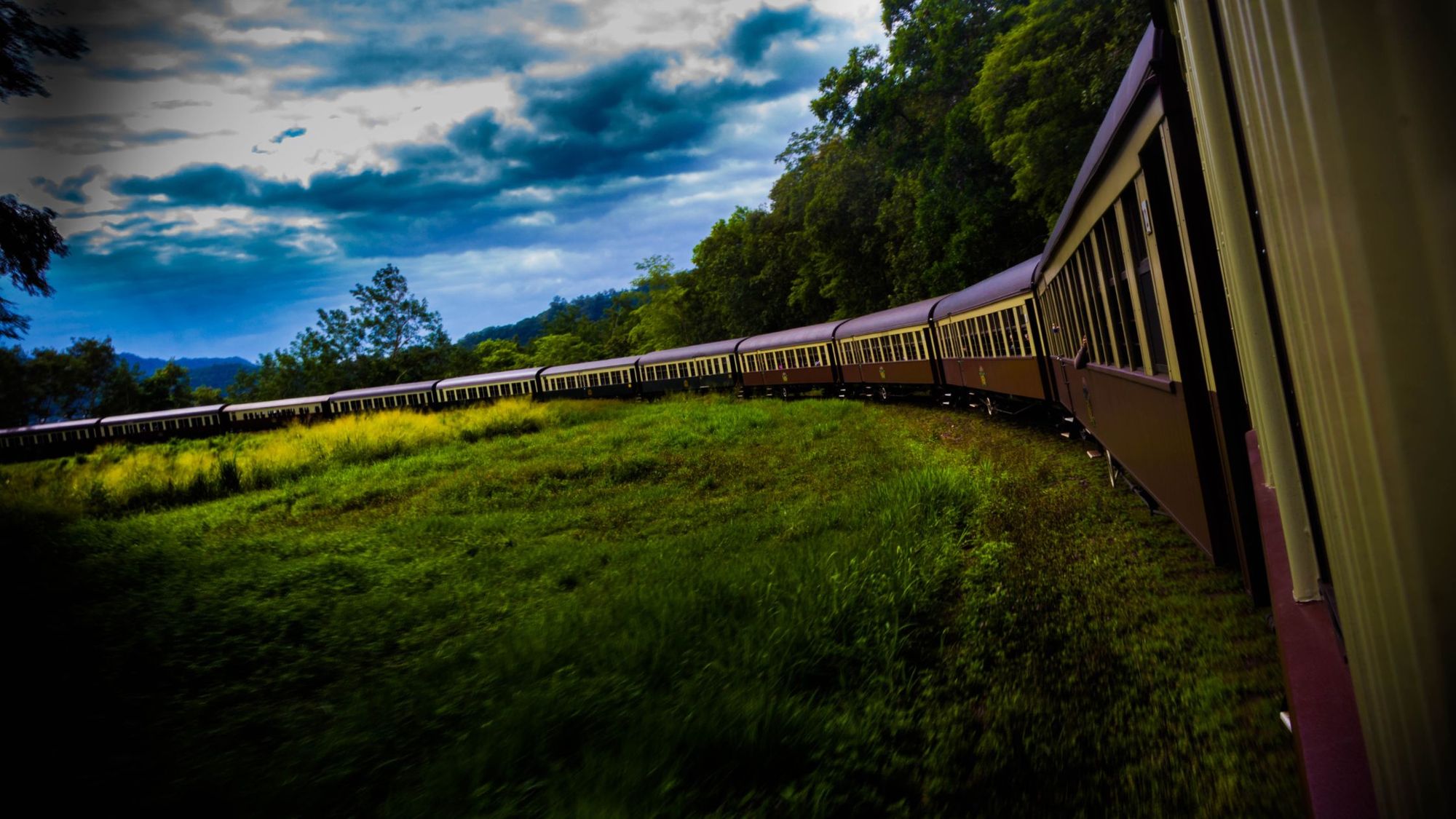 3. Kuranda Scenic Railway in the Land Down Under
Australia is the only country in the world that is also a continent, so it's no wonder why this destination is on many people's bucket lists. It's known for its natural wonders like beaches, wide-open space, beautiful mountains like The Three Sisters in the Blue Mountains, and the deserts like The Outback or The Bush. That's why many great adventures are waiting for you in the Land Down Under.
If you happen to find yourself in Australia, you may want to try out the Kuranda open-air beautiful train ride that is two hours long. It starts in Cairns and takes you through majestic scenery reminiscent of Disney movies, with flowering plants, trees, mountains, waterfalls, ravines, and majestic rainforests all the way to the hilltop village of Kuranda. The train goes through Barron Gorge, a popular Queensland National Park.
There are also a few stops that allow guests to explore local shops. The Kuranda Station itself is an iconic site. Your ticket price will depend on whether you are traveling Heritage (coach) or Gold (business) class. For adults, it is $52.49 for heritage and $117.88 for gold. For children, it is $25.74 and $92.14, respectively. There are also family packages available. Free water is available in all classes, and the gold class has the extra benefit of a locally produced food and beverage selection.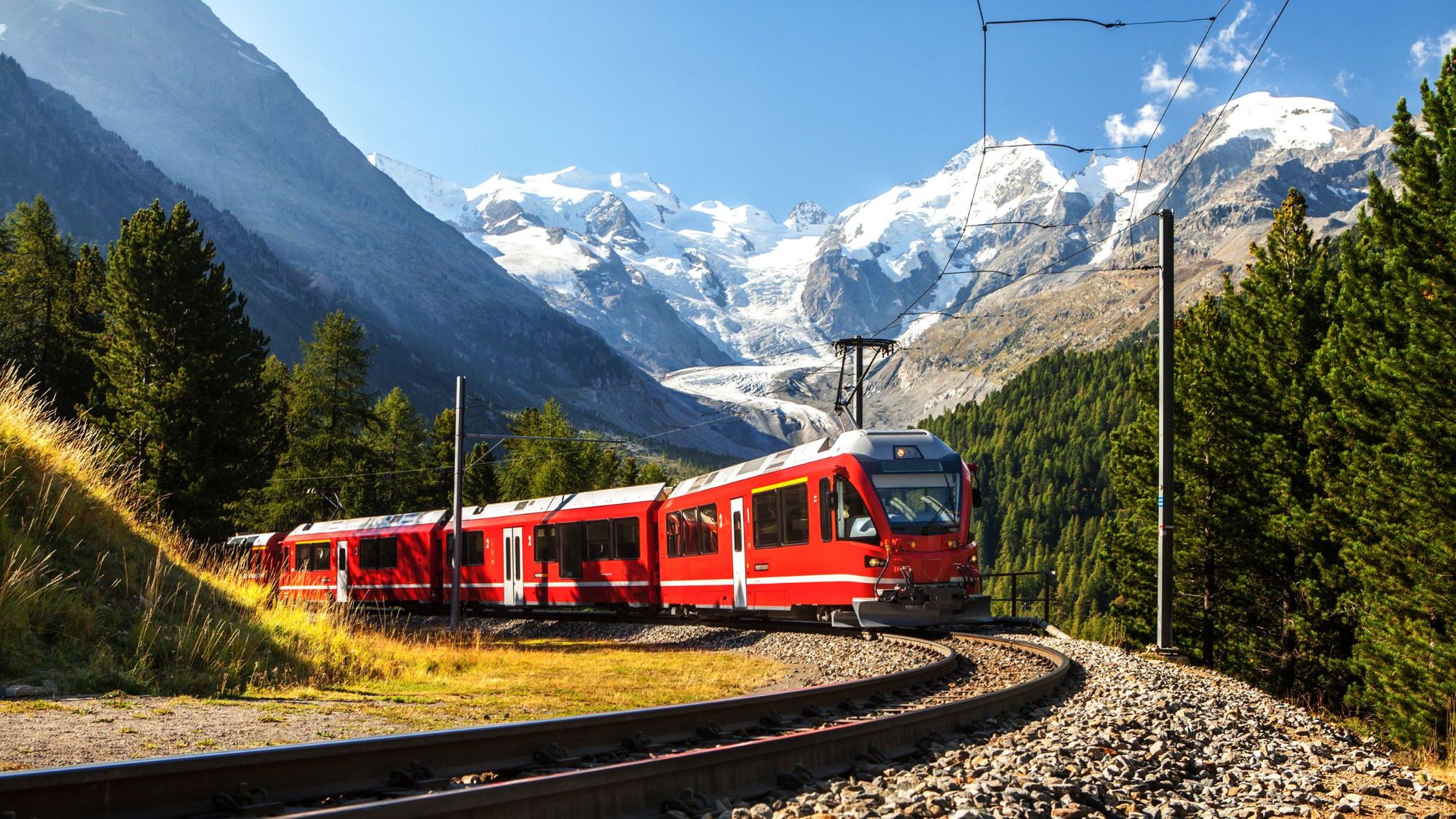 4. Glacier Express Through the Swiss Alps
Dubbed the world's slowest express train, the Glacier Express takes tourists around the Swiss Alps within an estimated 8 hour train ride. The Swiss Alps are a popular tourist destination because it is home to the world's most picturesque scenery. Think of dramatic vistas from majestic mountain tops that almost reach the sky to breathtaking lakes that mirror the surrounding scenery. You can see all that perfectly without crouching down or craning your neck because the trains are fitted with panoramic glass on the sides and the tops.
It's one truly unforgettable ride, especially during fall and winter, as the train passes through 291 bridges and 91 tunnels, starting in St. Moritz and ending in Zermatt. Both are known worldwide for their scenic resorts for skiing and snowboarding. The trains that ply this wonderful route are jointly operated by two Swiss Railways: MGB and RhB.
This trip will cost you around $79.05 to $290.23 depending on how far you plan on going and your preferred cabin class. There is also an additional seat reservation fee that costs $42.23 to $454.84. Some perks include 3-course meals for those in 1st and 2nd class carriages and a 5-course meal for those in the Excellence class. For added luxury, catering is also available with advanced reservations.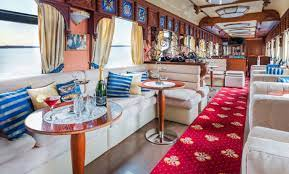 5. Golden Eagle Trans Siberian in Russia
If you are seeking a more luxurious train with plush and comfortably lavish interiors so you can peruse the scenic views in style, the Golden Eagle Trans Siberian train ride is a great choice. Operated by Golden Eagle Luxury Trains, this takes you along a scenic 15-day journey from European Russia to the Russian Far East. You will get to see everything from gorgeous fields, lakes, beaches, little towns, and a whole lot more.
Each day, you will find yourself in a different Russian town and will be given a chance to explore the locality. Notably, the train will also take a stop in Mongolia, where you can explore nearby tourist destinations. You can think of this train ride as a cruise ship version on land with varying ports of call.
Because of the upscale amenities and the scenic stops, this trip will cost between $15,683.68 to $69,688.05. Prices will depend on the kind of class you pick as well as the travel season. Travelers get individual cabins, and comfy beds, and have access to dining halls and other amenities on the train.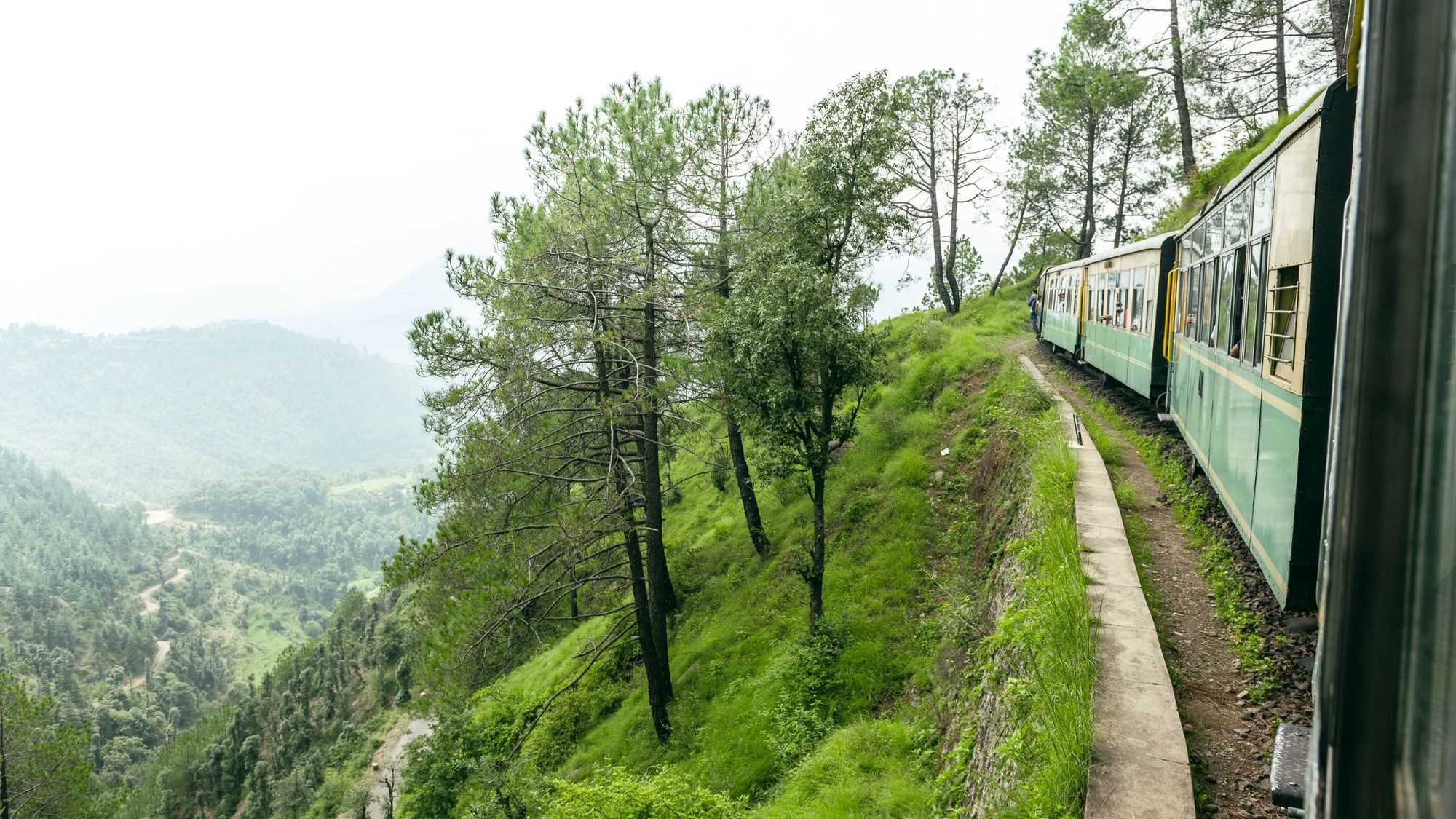 6. Kalka-Shimla Toy Train Shivalik Deluxe Express in India
The Indian Toy Train is a popular scenic train ride in Asia that takes you on a rich cultural excursion as it plies through the Himalayan range. Though this train is not particularly fancy compared to modern trains from First World Countries, the views and the things you will experience will make this trip a truly worthwhile journey that enriches the soul. Experience an adventure of a lifetime as the Kalka-Shimla Toy Train traverses several steep elevations (the sharpest is 48 degrees), 102 tunnels, 919 sharp curves, and 969 multi-arched bridges on its route.
Having been built in 1903 by the British, the rich history of the Toy Train and its wonderful railway infrastructure has been recognized by UNESCO and belongs to the World Heritage List. It's your chance to ride on a World Heritage site instead of just coming to visit the place and snapping pics. The Kalka to Shimla route will show you great landscapes of pine-covered hilltops and ice-capped mountains. The journey lasts a little more than 6 hours with 20 stops along the way.
The ride costs $6.16 for a one-way trip for adults and $3.08 for children. Meals are offered aboard this train, usually with Indian spices so be mindful of potential allergens and sensitivities. Though not granted to give you luxury, the ability to indulge in Indian history and see the wonderful sights along the way is priceless. This train ride encourages you to get out of your comfort zone and see another side of the world in all its glory.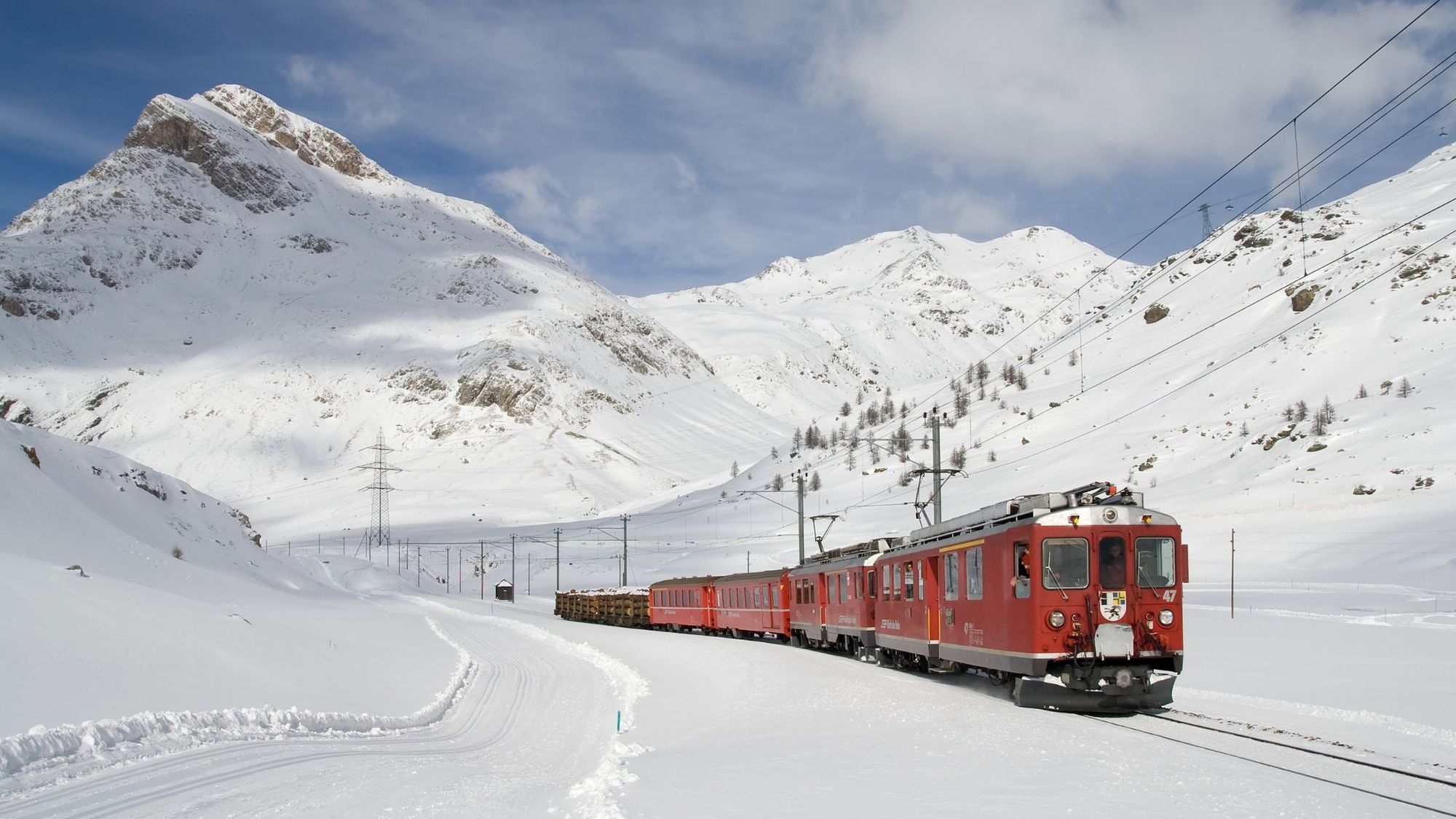 7. TranzAlpine Train Through the Great Divide
Known as one of the world's greatest train journeys, the TranzAlpine train takes you through the 'Great Divide' and the mountains partitioning the South Islands of New Zealand. This trip begins in Christchurch and ends in Greymouth, giving you plenty to see in your 5-hour journey.
You will get to see the Canterbury Plains, the Southern Alps, and the tranquil waters of Lake Brunner. The TranzAlpine is operated by KiwiRail and costs about $179 to $299 for adults and $125 for children 16 years old and below. There is a cafe on board where you can purchase food and beverages to enjoy while soaking in all that New Zealand has to offer.
What is the Best Starting Point and End Point For Your Train Trip?
The best cities to travel to aboard a train depending on your personality and preferences. The time of the year can also make an impact on your trip.
If you wish to see snow-capped mountains, going for a scenic train ride in Switzerland at the peak of winter may be a good idea. But if you wish to bask in the beauty of fall foliage, a Rocky Mountain train trip to Banff during autumn will leave you in awe at the amazing display of golden leaves.
Whether you're planning your vacation leaves to destress or wish to travel spontaneously because of a breakup or just a sudden whim to book a last-minute trip, taking a leisurely train ride with scenic views could hit the spot. Hopping on a plane will be faster and more convenient, but a long train ride through beautiful towns and gorgeous landscapes carries its own charm. There's also something special about going off the beaten path.
If you want to make sure this activity is right up your alley, take a CircleDNA test to discover your genetic personality and behavioral traits. It will help you uncover whether you're suited for thrill-seeking adventures or quiet time in the great outdoors based on your genetics. This at-home genetic test provides more than 500 reports on your ancestry, health and disease risk, nutrition profile, exercise, etc. It will also contain detailed information on activities and behaviors you're likely to enjoy based on your DNA.
References:
Short Vacation Improves Stress-Level and Well-Being in German-Speaking Middle-Managers—A Randomized Controlled Trial (Cornelia Blank) https://www.ncbi.nlm.nih.gov/pmc/articles/PMC5800229/
The effects of grounding (earthing) on inflammation, the immune response, wound healing, and prevention and treatment of chronic inflammatory and autoimmune diseases (James Oschman et.al.) https://www.ncbi.nlm.nih.gov/pmc/articles/PMC4378297/
Mountain Railways of India (UNESCO) https://whc.unesco.org/en/list/944/