If you're wondering what the best self tanning tips are to achieve flawless results, you've come to the right place. We recently covered all the benefits of sunless tanning, from covering skin imperfections to giving your skin a sun-kissed glow that lasts for up to one week. One of the main benefits of sunless tanning, however, is that it's a much safer way to achieve that beautiful glowing tan than getting tanned from extended sun exposure.
Many people wonder how to apply self tanner for best results, but what matters most is what you do before you apply self tanner. That is what impacts the results even more than aftercare.
Whether you're applying a self tanning product at home by yourself, or you've booked an appointment to get a spray tan, it's the prep that matters most. If you prep your skin correctly, you'll end up with an even, smooth and flawless tan that looks stunning. Below are 9 tips for achieving a flawless faux tan:
1. Exfoliate Your Face and Body One Day Prior to Self Tanning
If you exfoliate your entire body and your face prior to your spray tan (or prior to applying self tanning product) you can expect fantastic results. It's best to meticulously exfoliate about 12 hours before your sunless tanning session. You'll get even better results if you exfoliate 2 or 3 times throughout the week leading up to your sunless tanning appointment.
By exfoliating your skin with a quality body scrub, you're removing dry and rough patches, impurities and dead skin cells on your skin's surface. Exfoliating therefore reveals the soft, smooth skin underneath. This primes your skin to become a smooth and even self tanning canvas.
If you don't exfoliate first, the self tanning product will sit on the surface of the skin, sticking to any rough patches (and those dry or rough patches will appear darker) and the tan will look uneven. To get flawless results, exfoliate your skin with a high-quality body scrub such as LUSH "ocean salt" face and body scrub. This one is convenient since it can be used as an exfoliant on both the face and body, and it does a great job of buffing, polishing and smoothing the skin.
Anytime a self tanning product is applied on freshly exfoliated skin, it doesn't just look better, it also lasts longer.
2. Wax or Shave Before Self Tanning, Not After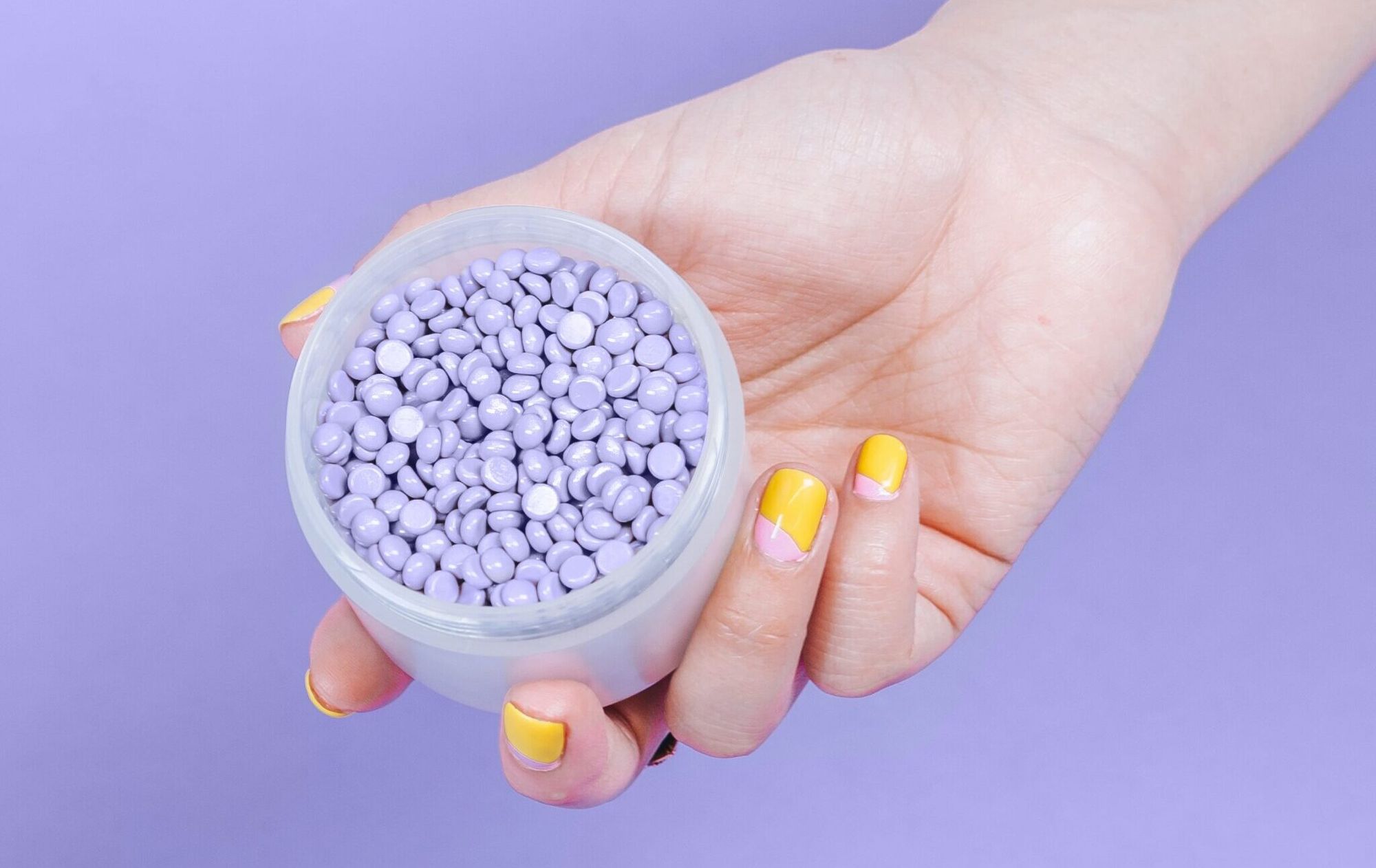 It's best to shave 12 hours before a sunless tanning product is applied to your body. Shaving right before a spray tan can cause skin irritation, which is why 12 hours prior is best. You definitely don't want to shave or wax after a sunless tanning session. When you shave your legs after you've just applied a self tanning product, you could remove some of the product and impact the product's longevity. When you wax any areas of your body after self tanning, you will certainly remove the self tanning product.
Waxing should be done one or two days prior to self tanning. This is because your skin needs time to recover before a product like self tanner is applied.
3. Do Not Put Body Lotions or Perfume on Your Skin Before Self Tanning
Spray tans and self tanning products adhere best to smooth, dry, oil-free and product-free skin. This means you should not wear any body lotions, perfumes, deodorant or products on your skin. Not only can these products mess with your pH levels and affect the color of your tan, but certain products can also impact your skin's ability to absorb the self tanning product.
4. Barrier Cream: The One Product You Should Apply Before Self Tanning
There is one product you can and should apply to your skin before self tanning. It's called "barrier cream" and it's typically only applied to the hands and feet, but some people also put some barrier cream on dry elbows or knees.
Special attention must be paid to the hands and feet for flawless self tanning results that look natural. Your hands and feet will absorb more product than the rest of your body. This is why barrier cream must be applied generously to both sides of the hands and feet, especially the knuckles. This way, you avoid a fake tan's dead giveaway: Dark hands and feet that don't match the body.
5. Know Your Self-Tanning Hacks
A popular self-tanning hack for those who apply their own self tanning product at home is to use a mitt to apply it. Most of the best self-tanning products at drug stores are mousses that come with an application mitt. The soft mitt allows for the smoothest possible application.
A self-tanning hack for those who use airbrush tanning technicians or spray tan booths? Ask for something called "prep spray". Modern spray tan booths can offer what's called a "multi-session" which includes step 1, step 2 and step 3.
Step 1 is the skin-perfecting prep spray. The prep spray will balance your skin's pH levels (ensuring a bronzed glow, not an orange hue). Prep spray also primes your skin for the self tanning product, ensuring a very even and smooth application.
Step 2 is the actual self tanning product (typically at least 98% organic).
Step 3 is the final step, the moisturizer spray. This hydrating mist is typically formulated with green tea extract, which helps extend the color.
Those applying self tanner at home can still prep their skin without a prep spray. You can do this by doing a very good exfoliating job beforehand.
6. Protect Your Lips, Hair, Ears and Nose
If you get a spray tan (typically administered in a booth where a fine mist of self tanning product is sprayed onto you) you'll want to protect your lips, ears and nose. You don't need to wear goggles, since closing your eyes is sufficient. Nose plugs and ear plugs, however, help prevent the tanning product from going into your mucous membranes.
Vaseline or a thick lip balm on your lips will help prevent your lips from changing color. Finally, a hair net will protect your hair from the self tanning solution.
7. Wear Loose Clothing After Applying Self Tanning Product
After you apply self tanning product, whether it's from a spray tan booth, an airbrush tanning technician, or from your own product at home – wear loose clothing. Don't put on any tight pants or bras that might stick to your skin and leave a mark or remove the color. During the 4 – 8 hours that you're letting the self tanner develop, keep those loose clothes on and don't get your skin wet. This means don't exercise, don't sweat, and don't go out into the rain.
8. Shower After 4 – 8 Hours Without Using Hot Water
When it's time to shower off the self tanning product (typically after 4 – 8 hours) do not use hot water. Use lukewarm water, so that you don't strip your body of all the product. When it comes to drying yourself off after washing off the self tanning product, do so gently. Pat dry gently or use a hair dryer, rather than vigorously rubbing your skin dry with a towel.
9. Moisturize Daily
After applying self tanning product, gently moisturize your skin daily. Try this hydrating and wonderful-smelling Dream Cream from LUSH. Keeping your skin moisturized prevents dead skin cells from shedding faster, therefore keeping the sunless tan on your skin longer. Avoid long showers, and avoid super hot water. Don't exfoliate your skin until you're ready to remove your faux tan and ready to prep your skin for a new self tanning application.
Love the Skin You're in
Sunless tanning products help people feel more confident in the skin they're in, especially since self tanning solutions can cover skin imperfections. If you're interested in getting reports on your unique skin profile (including any genetic skin conditions you might have) you may want to try the CircleDNA premium kit. This kit offers you over 500 reports about yourself in over 20 categories, including skin.