An at-home DNA test is a wonderful gift idea, because it's an incredibly unique gift and it's likely to stir up a lot of excitement when your loved one opens it. Most holiday gift guides out there contain a lot of generic gifts, a lot of gender stereotyped gifts, and we believe you can do a lot better.
This year, you can give your loved ones the gift of a DNA test, which helps them get to know themselves better and create healthier plans for their lives.
CircleDNA has 4 different DNA tests to choose from, so you'll have no problem choosing a DNA test that is perfect for the person you're shopping for.
Whether you're shopping for someone who is very into beauty and fitness, someone who's very health-conscious, someone starting a family or someone who is eager to learn more about themselves – we have a kit for you that'll be a winning gift.
This is because CircleDNA has a specific DNA testing kit for each of these types of people.
Below is your CircleDNA holiday gift guide, so you can choose the kit that suits your loved one best, and give them an extraordinary gift this year: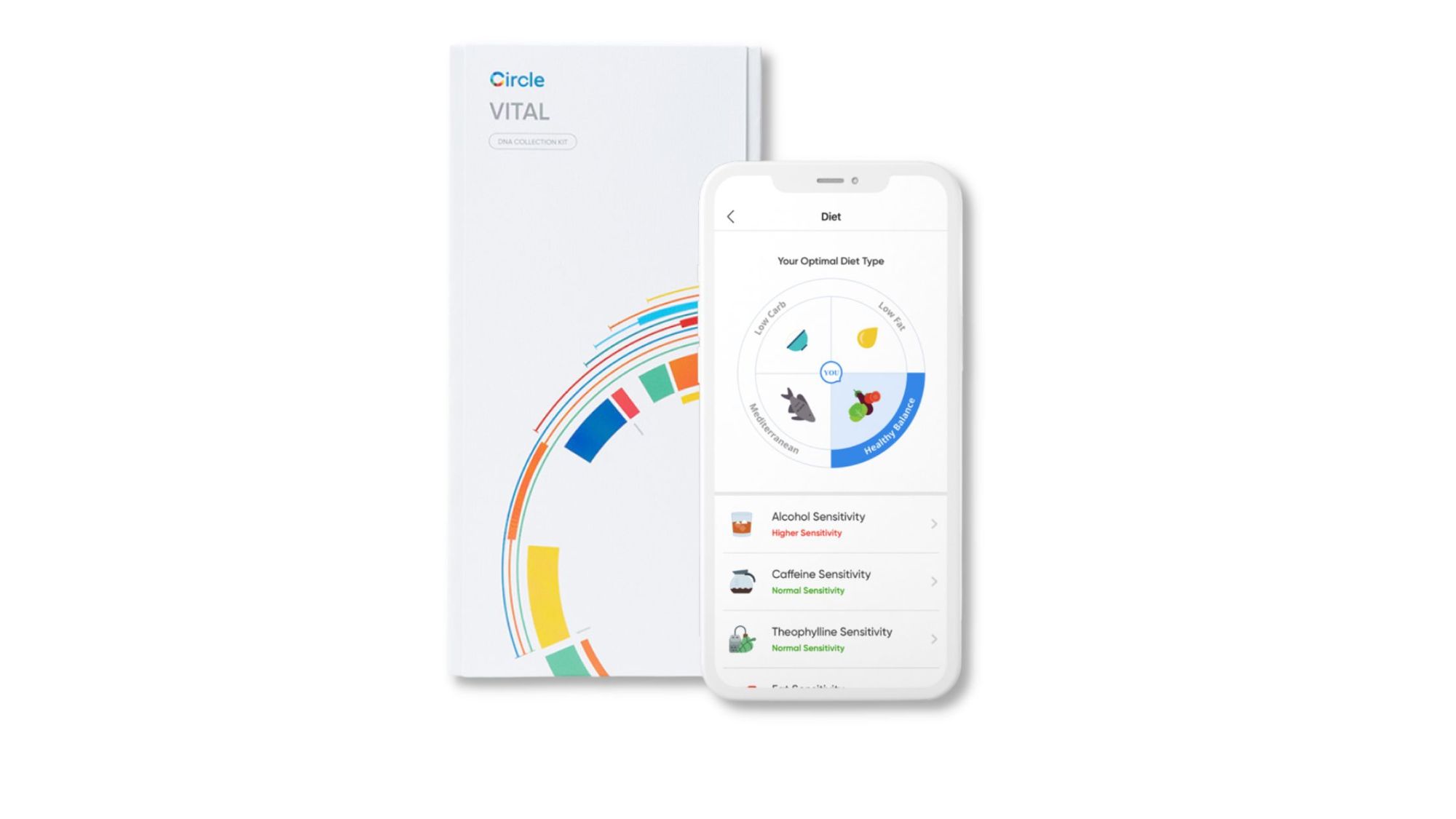 1. Vital DNA Test from CircleDNA
CircleDNA's new product called the Vital DNA Test is all about improving health, diet, beauty and fitness.
The Vital DNA Test is designed for those who seek actionable genetic insights that will help them optimize their diet, nutrition intake, fitness routines, skincare routine, and overall wellness.
This is a great gift because it helps people use genetic insights about themselves to optimize their workouts to suit their genetic strengths and weaknesses, which improves their fitness routine.
They'll also get genetic skin reports about their genetic skin traits to help them optimize their skincare and beauty routine.
The Vital DNA test also provides genetic diet and nutrition reports to guide them on what foods they might want to avoid, and what diet plan suits them best based on their genetic makeup.
But that's not all. This lifestyle and health-focused DNA testing kit offers much more. (A total of over 125 reports.)
Here's a summary of some of the top insights the Vital DNA Test provides:
Stress and sleep reports
Skin traits
Physical traits
Genetic fitness insights
Diet and nutrition reports
Ancestry information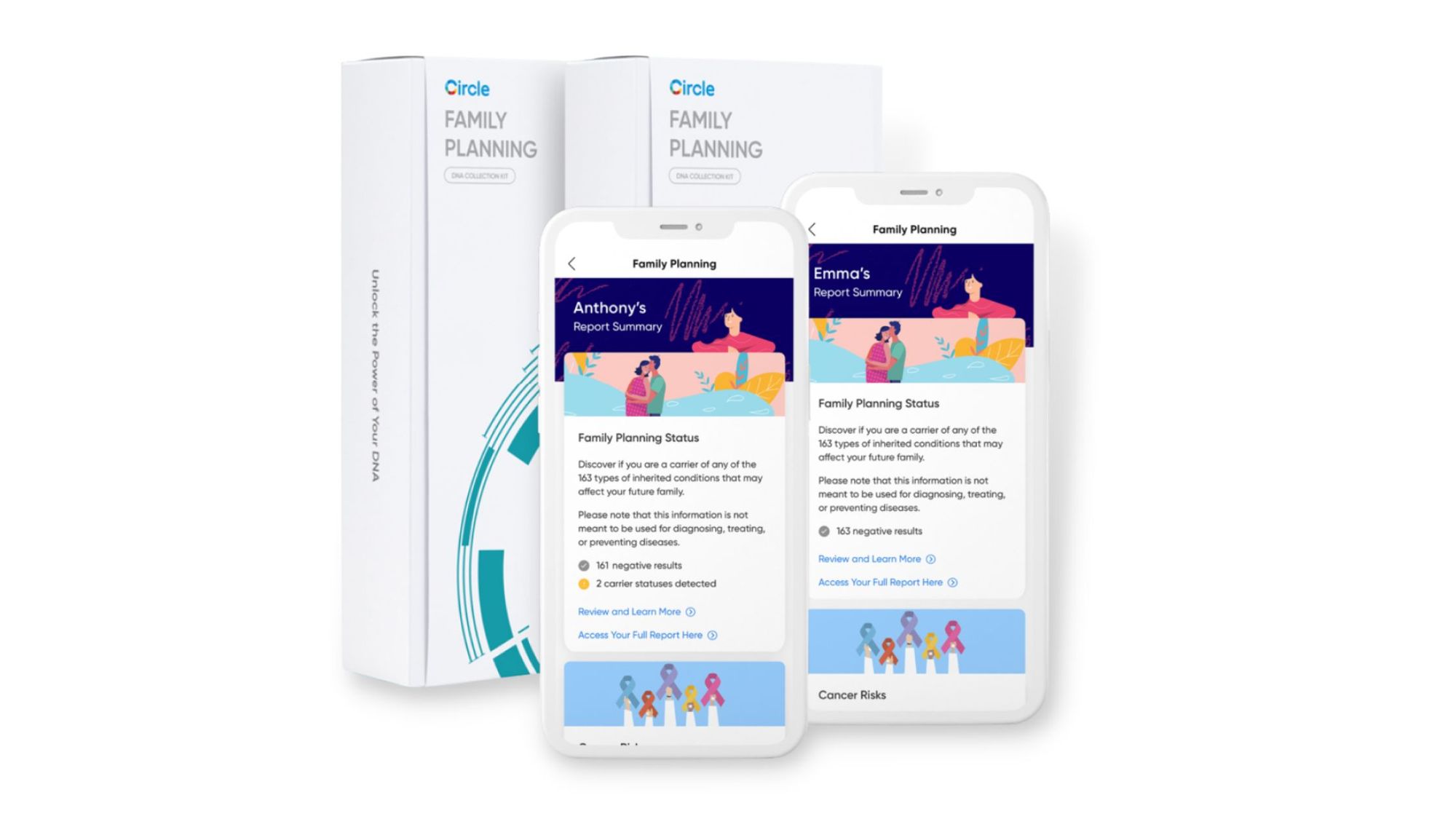 2. Family Planning DNA Test
Most of us know someone who is beginning a new chapter in their lives. Perhaps they're recently engaged, married, or planning to start a family.
CircleDNA's Family Planning DNA Test provides the gift of peace of mind for future parents and their future family.
The uniquely tailored Family Planning DNA Test determines whether one or both partners carry genetic mutations that may be inherited by their children. Having this information before starting a family can make a difference in your future family's well-being by ensuring they're as prepared as possible for possible outcomes.
Contrary to popular belief, carrier screening is not included in the set of tests routinely offered to expecting parents.
This DNA testing kit for soon-to-parents, however, provides them with over 160 reports to assess different carrier risks including Cystic Fibrosis, deafness, and many more.
This kit is sold in a set of two, so that both parents can take it. The reason why this is important is because if both parents are carriers of the same genetic mutation, their child could be at higher risk, so it's especially important to find out. Certain genetic conditions are passed along because both parents were carriers.
The sooner they screen themselves, the better.
Since it's highly likely that the soon-to-be-parents are not genetic carriers, this means that this particular DNA testing kit is a great gift to provide some peace of mind for those thinking about starting a family.
3. Health DNA Test
For health-conscious individuals who are always making choices today that could help secure their future health, they'll love the Health DNA Test from CircleDNA.
Help your loved one manage their long-term health and take preventative actions against possible genetic predispositions to certain health conditions with genetic insights on their health.
The Health DNA Test provides reports on genetic risks of cancer, chronic diseases, common genetic health conditions and more.
With this health-focused DNA testing kit, they'll receive over 115 reports that help them understand their risk for various cancers, heart disease, diabetes, stroke, Alzheimer's, Parkinson's disease, and much more.
4. CircleDNA Premium DNA Testing Kit
If all three of the above DNA testing kits sounded intriguing to you, you'll be pleased to know that the CircleDNA Premium kit includes access to all of the reports in the previous 3 kits – combined.
This means that the CircleDNA Premium Kit provides over 500 reports across 20 categories including skin, fitness, diet, nutrition, sleep, stress, cancer, disease, ancestry, and much more.
This is much better than just an ancestry test. Yes, they will still get some ancestry information, but they'll be getting so much more than that.
The CircleDNA Premium DNA Test is the world's most comprehensive DNA test. It allows one to get to know themselves better with hundreds of reports about them based on their unique DNA, and therefore allows them to make informed decisions about their health with full confidence.
Knowledge is power, and the premium kit provides a wealth of information and DNA insights that make it the ultimate gift for the holidays.
What other holiday gift guide out there includes a gift like this that could truly change someone's life for the better?
5. CircleDNA Gift Card
Not sure which DNA testing kit in our holiday gift guide would be the preferred kit for the person you're shopping for?
No problem. Just gift them a CircleDNA gift card, and let them choose their own DNA testing kit.
The CircleDNA Digital Gift Card is the perfect gift for that friend or family member for whom you never quite know what to buy. When other gifts just seem like they won't suffice, give that special person in your life the gift of knowledge via DNA insights to kickstart their best, healthiest life.
DNA testing kits are the type of gift that any man or woman will likely be thrilled to receive, no matter who they are or what they do. It's also the perfect gift for the person who already 'has everything'.
There's no better time than now to get your holiday shopping over with, and select one of the DNA testing kits from this holiday gift guide!