Take a second to tune with yourself. What are you doing? How are you feeling? If you're not feeling great, could it be due to a hormonal imbalance? Hormonal health is not discussed enough, but your body needs you to pay attention to your hormone levels.
Currently, you might be absent-mindedly thinking about something else. Perhaps you're stressing about a presentation you have to do later today, or maybe you're ruminating about a mistake you made yesterday.
Meanwhile, your body is hard at work. While you are sitting in your chair, taking in what's going on around you, your body is currently doing things like:
Converting the calories you ate today into energy through the process of digestion
Repairing cell damage
Processing and responding to stimuli
Growing and ageing
Everything just described has one thing in common: your hormones. It goes without saying, hormonal health is important.
From conscious decision-making to automatic bodily functions, our hormones and hormonal health play a major role in our overall wellness. A hormonal imbalance can cause disruptions even when we aren't aware of the hormonal health issue.
With that in mind, let's take a look at some of the health risks associated with poor hormonal health or hormonal imbalance. Let's discuss what factors might cause an imbalance and how to move forward once a hormonal imbalance has been diagnosed. First, let's review what hormones are and why they're important.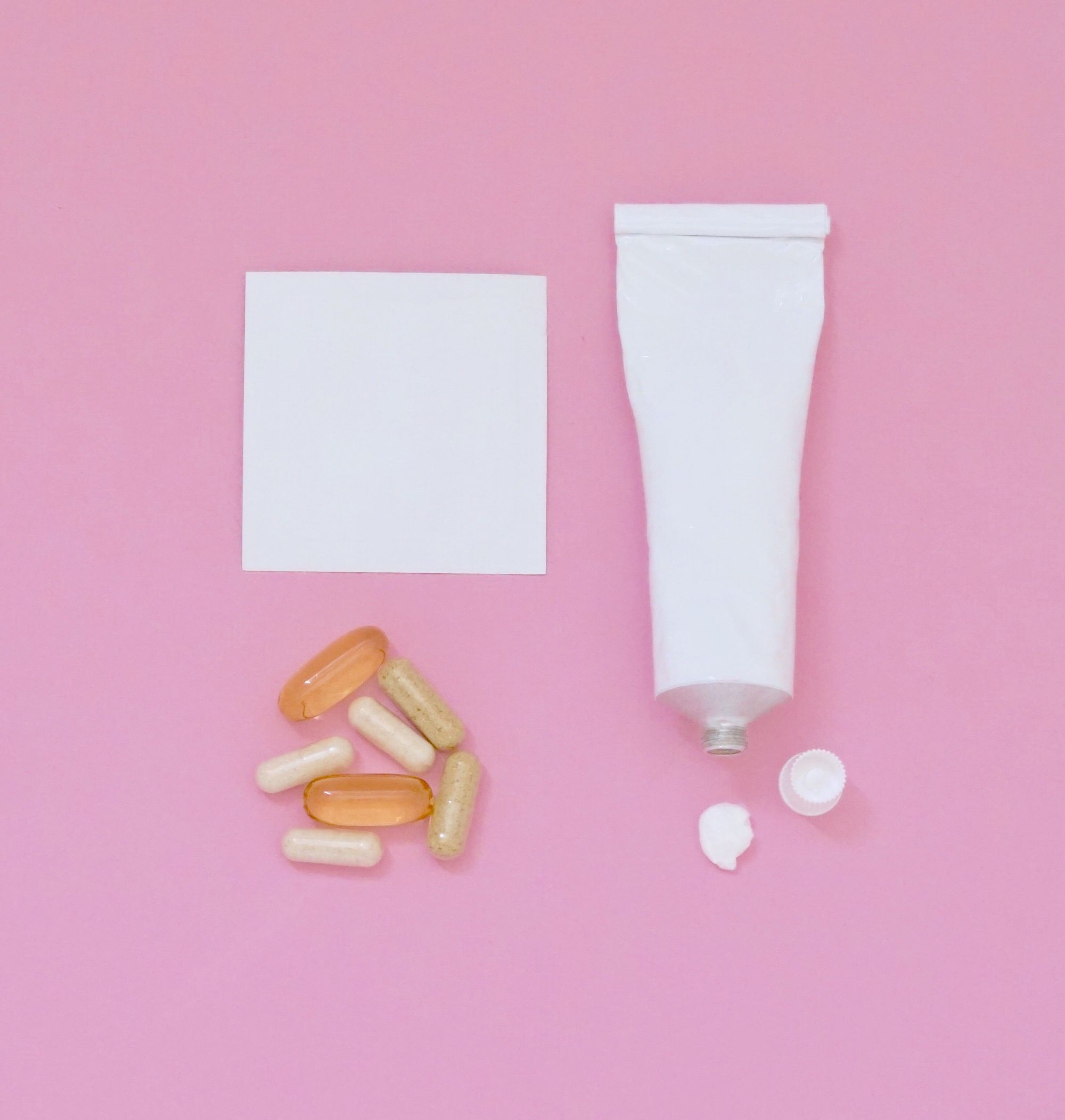 What Are Hormones?
Hormones are organic chemical messengers that are vital for sustaining life. Each cell, tissue and organ in your body has a specific job to do to keep you alive. Digesting food, breathing, and repairing cell damage are only a few things your body does to maintain optimal health and wellness. Your cells know what to do because hormones deliver the instructions via your bloodstream.
The effects of some hormonal activity are immediately apparent, such as sexual arousal. Other hormonal changes occur slowly over time, and the effects take longer to see, such as growing and aging.
Your hormones are regulated by your endocrine system, a series of glands throughout your body. The glands that make up the endocrine system are the testes, ovaries, adrenal glands, thymus, thyroid, and parathyroid glands, pancreas, pineal gland, hypothalamus, and finally the pituitary gland, which is sometimes referred to as the 'master gland' because it controls the activities of other glands.
Your pituitary gland is regulated by the hypothalamus, which produces its own set of hormones and neurotransmitters that tell other endocrine glands to either stop producing certain hormones or to produce more.
Hormonal Health: How Do I Know If My Hormone Levels Are Unhealthy?
Hormonal balance is a delicate issue to manage. Too much or too little of any one hormone can have noticeable consequences. Even just a small deviation in your hormone levels can have devastating effects.
Generally, your body does a pretty good job of keeping things in balance on its own, but there are certain circumstances that may cause your endocrine system to either over or underproduce a certain hormone.
Medications, tumors, and the chemotherapy used to treat them can all affect your endocrine system and cause a hormone imbalance, as can your mental state.
While there is currently no 'master test' to determine if you have a hormonal imbalance, your doctor can make reasonable assumptions based on the symptoms you're experiencing, and go from there.
There are a number of tests (including at-home tests) that your doctor will prescribe depending on which hormone they suspect to be out of balance. Blood tests are the most common testing method, but ultrasounds, biopsies, MRIs, and x-rays can also help determine whether or not you have a hormone imbalance.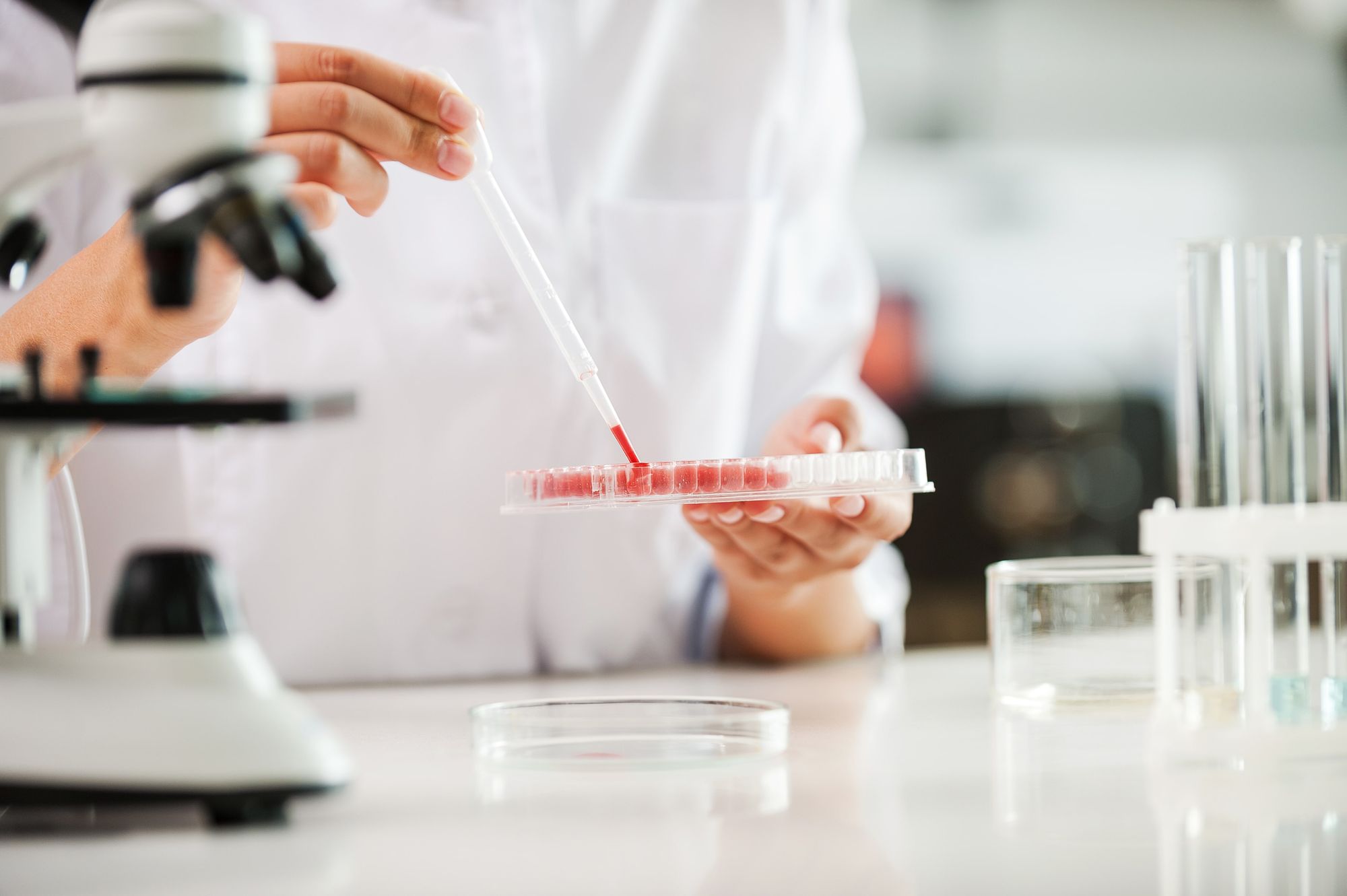 Signs and Symptoms of a Hormonal Imbalance
The symptoms of a hormonal imbalance vary significantly depending on which hormone is affected, the cause of imbalance, your gender, and stage of life.
If you are chronically stressed, for instance, that can prompt your adrenal glands to overproduce the stress hormone cortisol. Symptoms of an overproduction of cortisol include weight gain, high blood pressure, osteoporosis and mood swings.
Men and women have (some) very different baseline hormone levels, and as such, symptoms of hormonal imbalance will be expressed differently for men and women.
In men, altered levels of testosterone might present with some of the following symptoms:
Low Testosterone Levels:
Decreased libido
Erectile dysfunction
Loss of body hair, muscle mass, bone density
Development of breast tissue (gynecomastia)
Irritability and mood swings
High Testosterone Levels:
Increased libido
Aggression
Increased appetite
Excess body hair
Women may experience higher or lower levels of estrogen and/or progesterone and may present the following symptoms:
Low Estrogen Levels:
Missed periods, fewer or irregular periods
Vaginal dryness
Decreased libido
Mood swings
Hot flashes
Night sweats
High Estrogen Levels:
Heavy periods
Presence of breast lumps
Low Progesterone Levels:
Spotting before periods, irregular periods
Decreased libido
Hot flashes
Breast tenderness
Some more general symptoms that may indicate a hormonal imbalance related to sex hormones include rapid weight gain or loss, depression, irritability, hair loss, fatigue, weakness or loss of muscle mass, painful muscles or joints, headaches, and increased thirst or hunger and many more.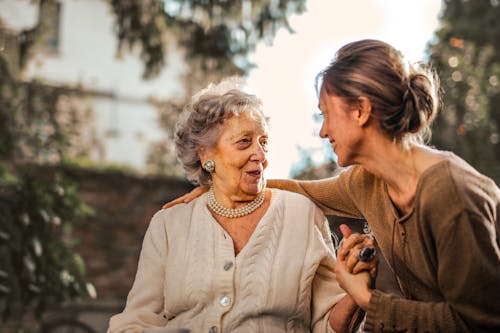 Common Disorders Associated with Hormonal Imbalance
There are some disorders that are the result of a hormonal imbalance (known as endocrine disorder) and some that contribute to it. Some endocrine disorders respond to therapy, but others are chronic and require extended or even life-long treatment.
Endocrine disorders include but aren't limited to:
Diabetes mellitus – due to the pancreas' inability to produce enough insulin
Acromegaly – an overproduction of growth hormone resulting in larger than average extremities
Grave's disease – an immune disorder caused by the overproduction of thyroid hormones.
Adrenal insufficiency and Addison's disease – a condition caused by the underproduction of cortisol and aldosterone by the adrenal glands.
Health conditions such as menopause or polycystic ovary syndrome are the result of a hormonal imbalance. PCOS occurs when a woman experiences a hormonal health condition where she produces too much insulin and testosterone. Symptoms of menopause occur when a woman's body produces lower levels of estrogen, progesterone, FSH, LH and testosterone.
Without treatment, some hormonal health conditions caused by an imbalance can eventually lead to a further imbalance of hormones.
How Are Hormone Imbalances Treated?
Health conditions associated with a hormonal imbalance may be tough to spot at first, so it's important to monitor any symptoms and bring them to the attention of your doctor. From there, tests will be done to determine whether or not an imbalance or change in your hormone levels has occurred, which will dictate the course of treatment.
Hormone replacement therapy is a common treatment, particularly for women going through menopause. Testosterone supplements are also used and can be effective in treating men with lower levels of testosterone.
Hormonal birth control methods can sometimes help alleviate the symptoms experienced due to imbalances in estrogen or progesterone levels.
Synthetic hormones are used in medicine to treat various conditions related to hyperthyroidism.
According to Nancy Belcher, Ph.D. and CEO of Winona, quite a few of our hormones are directly linked to our mental well-being. "Hormones like estrogen, testosterone, serotonin, and dopamine are all chemical messengers that are linked to a wide range of human behaviors including mating, aggression, and hyperactivity. When our hormones are in balance, our moods and behaviors will reflect that and vice versa."
Dr. Belcher goes on to say, "I think specialized treatments for hormonal health are going to be a medical trend we see a lot more of in 2022. That's because more than ever, research is showing how each person's unique hormonal makeup can impact so many of their bodily functions — including moods and behaviors."
While hormonal imbalances are unlikely to be caused solely by genetic factors, they can be a result of endocrine malfunction, which can be genetic in some cases. A DNA test from CircleDNA can tell you if you have certain genetic predispositions that may be contributing to problems associated with hormonal imbalance.
Overall, keeping an eye on your hormonal health with the help of your doctor and certain testing will help you be healthier.