The reason why some people find kissing at midnight to be such an important New Year's Eve tradition mostly has to do with superstition. Many people believe that how you ring in the new year sets the tone for the rest of the year. Couples who kiss at midnight therefore believe that it's good luck to kiss as they enter a 'transitional' moment in time and enter the new year.
Kissing someone at midnight is believed to be good luck, and many people believe it's bad luck to not kiss anyone on New Year's Eve.
The New Year's Eve kiss is a centuries-old tradition that has stood the test of time. Some people are so superstitious about this particular tradition, that they feel legitimate anxiety if something gets in the way of it.
According to English and German folklore, the first person you encounter in a new year — and the nature of this encounter — sets the tone for the rest of the year.
Kissing someone important to you at midnight is one of the most popular New Year's traditions out there, right next to the countdown. In fact, the midnight kiss ties in with the countdown, as lovers lock eyes with each other as they're counting down to midnight, knowing they're about to share the kind of special kiss that feels like fireworks. With the right person, the midnight kiss can make you feel like you're floating into the New Year on a high. Yes, please.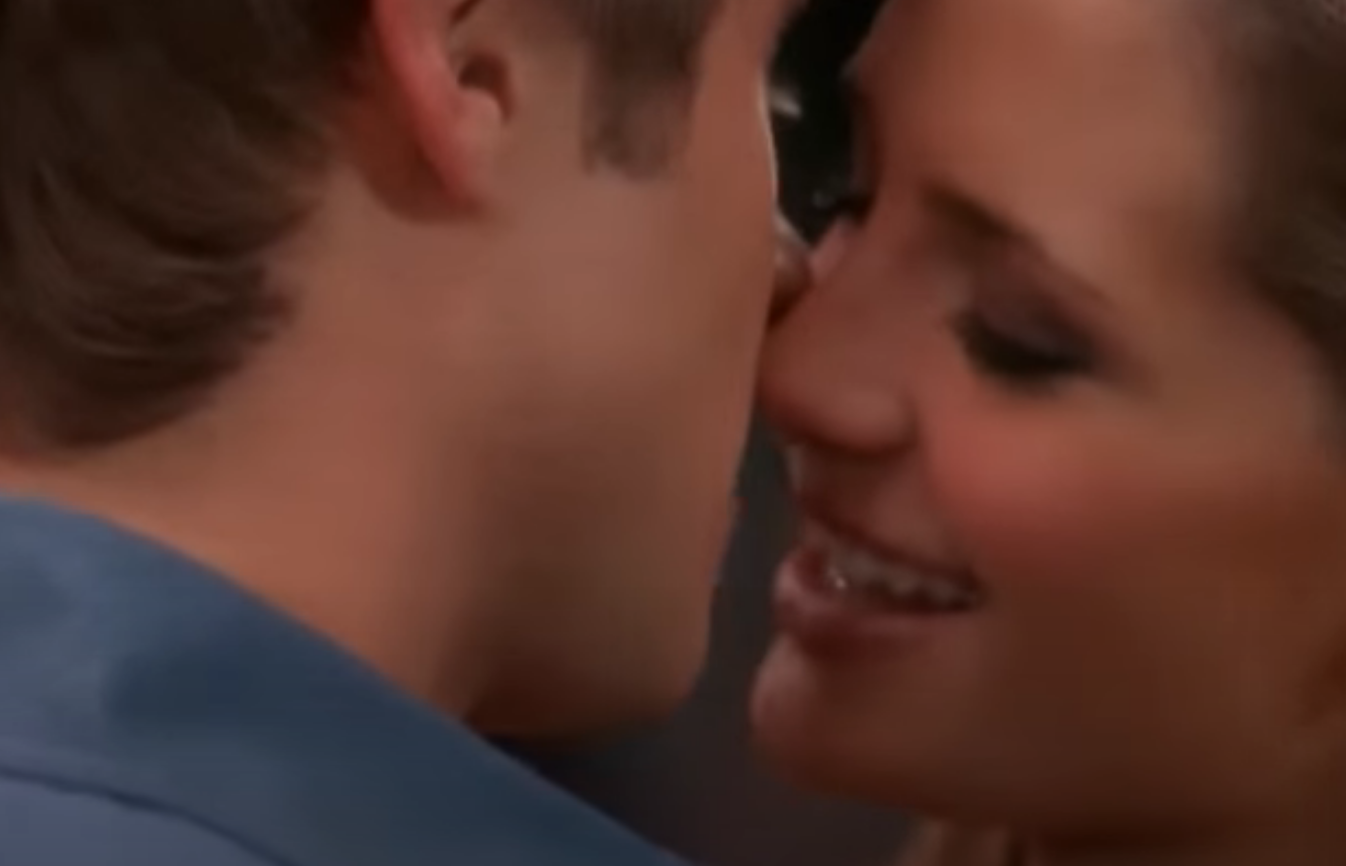 Popular Culture Portrays the Midnight Kiss as a Relationship Saviour
Popular culture reinforces the meaning of the midnight kiss, especially when it comes to 'saving' romance. In the famous movie, Bridget Jones's Diary, for example, the midnight kiss on New Year's Eve is what gets Bridget Jones and Mark Darcy back together.
The midnight kiss in When Harry Met Sally brings estranged friends Sally Albright and Harry Burns together, and that kiss starts off their happily ever after.
In one of the most dramatic episodes of The O.C., Marissa was upset that Ryan didn't return her "I love you", so she went to Oliver's New Year's Eve party solo. After getting some advice from Hailey about how the way one rings in the new year is the way they spend the rest of their year, Ryan realizes he wants Marissa to be part of his life, and wants to ring in the new year with her. Ryan raced against the clock to get to Oliver's party in time to kiss Marissa at midnight. In one of the series most memorable scenes, Ryan ran up multiple flights of stairs to be Marissa's midnight kiss, and made it with only seconds to spare. Fans speculate this midnight kiss saved their relationship.
Some people just want their life to feel like a movie. Go big or go home. So, is there someone from your past you want to reunite with? A midnight kiss on New Year's Eve could be the magic ingredient you need. Or, is there someone you want to share your feelings with for the first time? A midnight kiss could be the kind of gesture that sets you on the right path.
After all, kissing at midnight and starting the new year off with a kiss is something memorable that will bond the two of you.
Various Superstitions Around Kissing at Midnight
Historically, people have said the German immigrants brought the folklore of the midnight kiss to the United States in the 1890s, stating that kissing at midnight on New Year's would prevent a year of loneliness.
Other historical superstitions around kissing at midnight center around the fact that the start of a new year is a vulnerable time, and kissing a loved one is a blessing or form of protection.
For hundreds of years, Europeans have traditionally held masked balls on New Year's Eve. The mask symbolized evil spirits, vice and bad juju from the passing year, and the kiss (once removing the mask) was thought of as an act of purification. A powerful, purifying force, if you will. Talk about cleansing your palate.
In other words, kissing someone at midnight has historically been believed to ward off evil and ensure a good and blessed year ahead.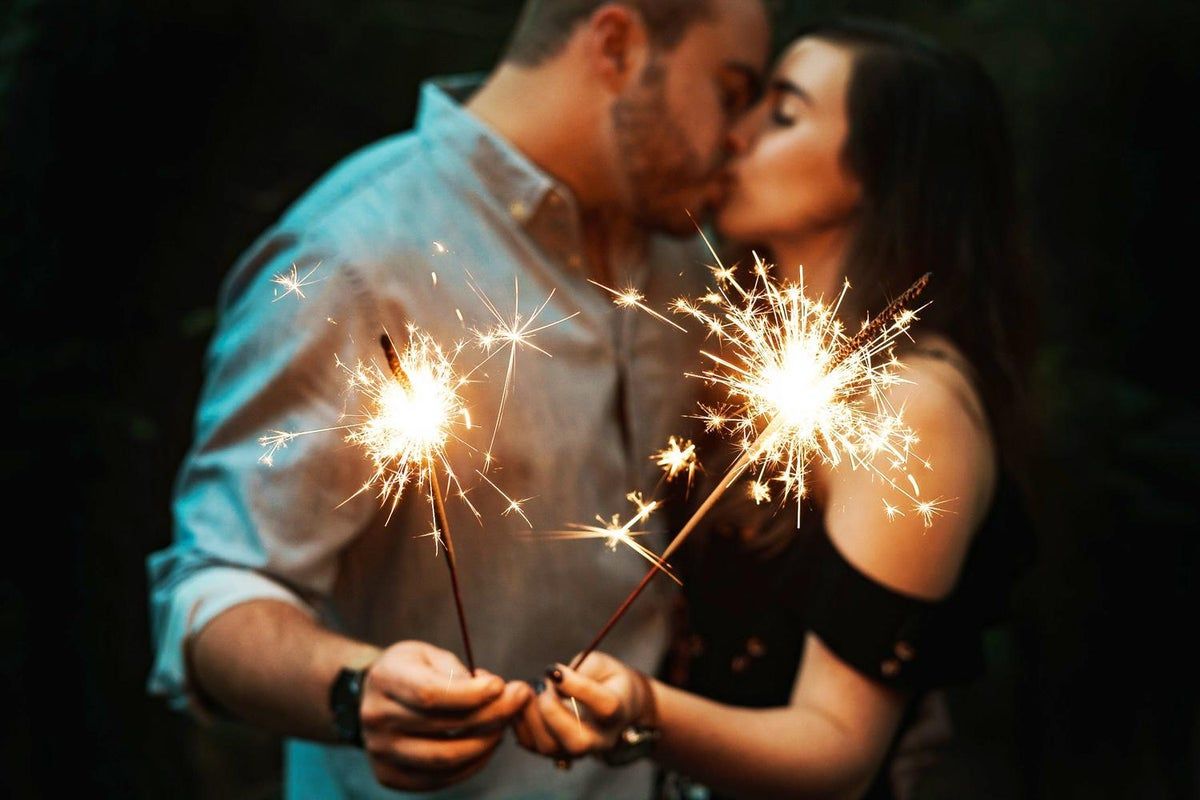 Kissing is a Good Omen
In her book Kisstory: A Sweet and Sexy Look at the History of Kissing, Joanne Wannan explains, "kiss someone at the stroke of midnight on New Year's Eve and you will have a year of luck in love."
If you want love to be a life theme in the coming year, kissing someone at midnight is considered to be a very good omen.
A Kiss Strengthens Ties With Those You Wish to Continue a Relationship With in the New Year
Kissing at midnight on New Year's Eve holds meaning due to its symbolism. A kiss symbolizes strengthening ties with the person you want to spend time with, form a solid foundation with and bond with in the future. Legend says it does not bode well for the relationship of the two lovers who do not share a kiss at midnight.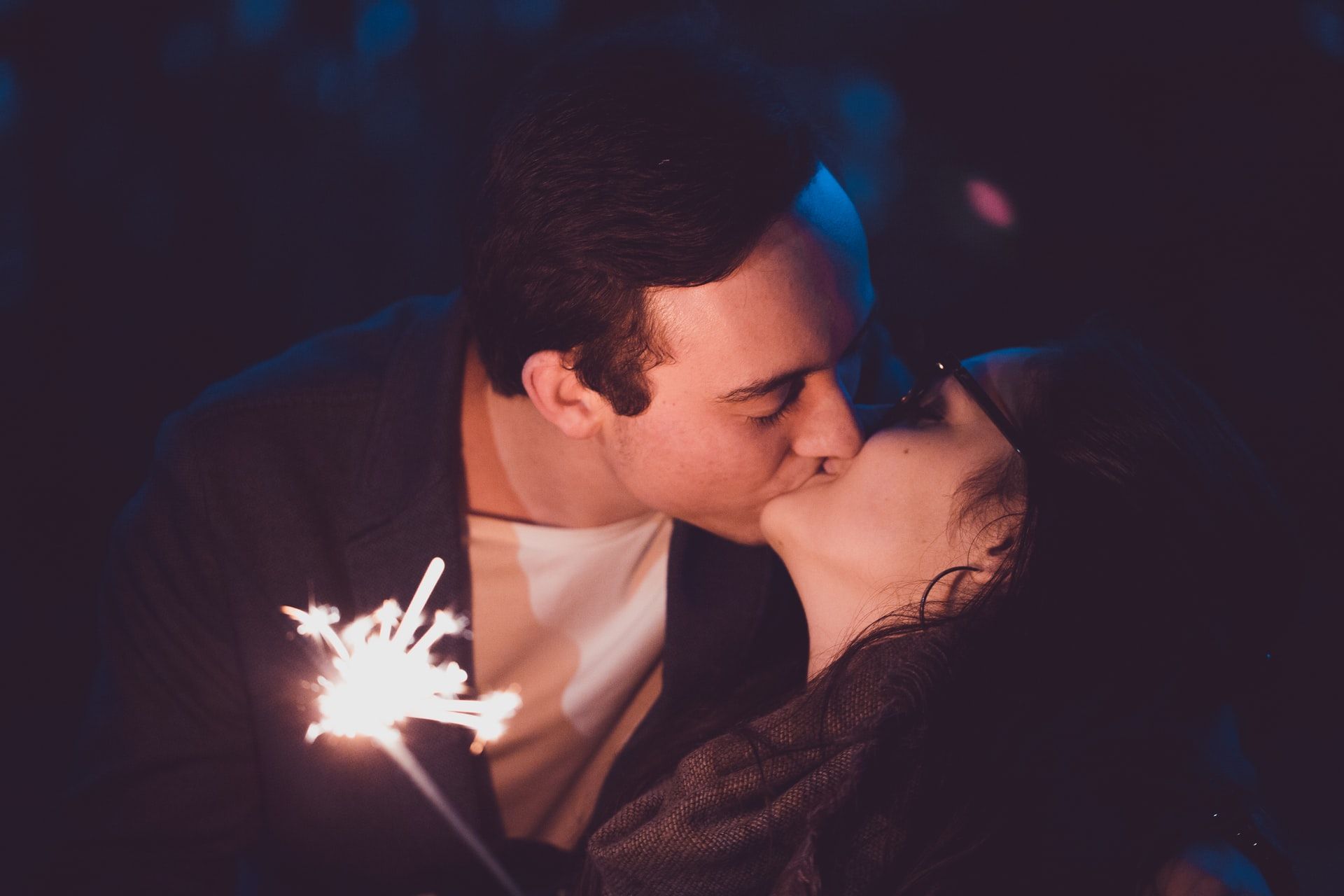 Who Are You Kissing at Midnight?
This year, most people are forgoing New Year's Eve parties and spending the holiday at home with their loved ones. Luckily, you don't need a fancy party to partake in the tradition of kissing at midnight. Even if you're spending New Year's Eve at home, if you have a partner or someone you're dating, you can ring in the new year with the good omen of a special midnight kiss. If you're away from your loved one this year, you can always kiss a picture of them or eat 12 grapes at midnight like they do for good luck in Spain.