As Mother's Day is quickly approaching, it's your last chance to get a gift for your mum. Show thanks to the most important woman in your life by giving her something special that she wouldn't usually buy herself.
Here, we'll share our top eight mother's day gift ideas. There's something for everyone as we have health, wellness, fitness, lifestyle, and beauty options.
Your mum will love their functionality, and you'll love the value for money because we have exciting discount codes to help you buy more with less.
Top 8 Mother's Day Gifts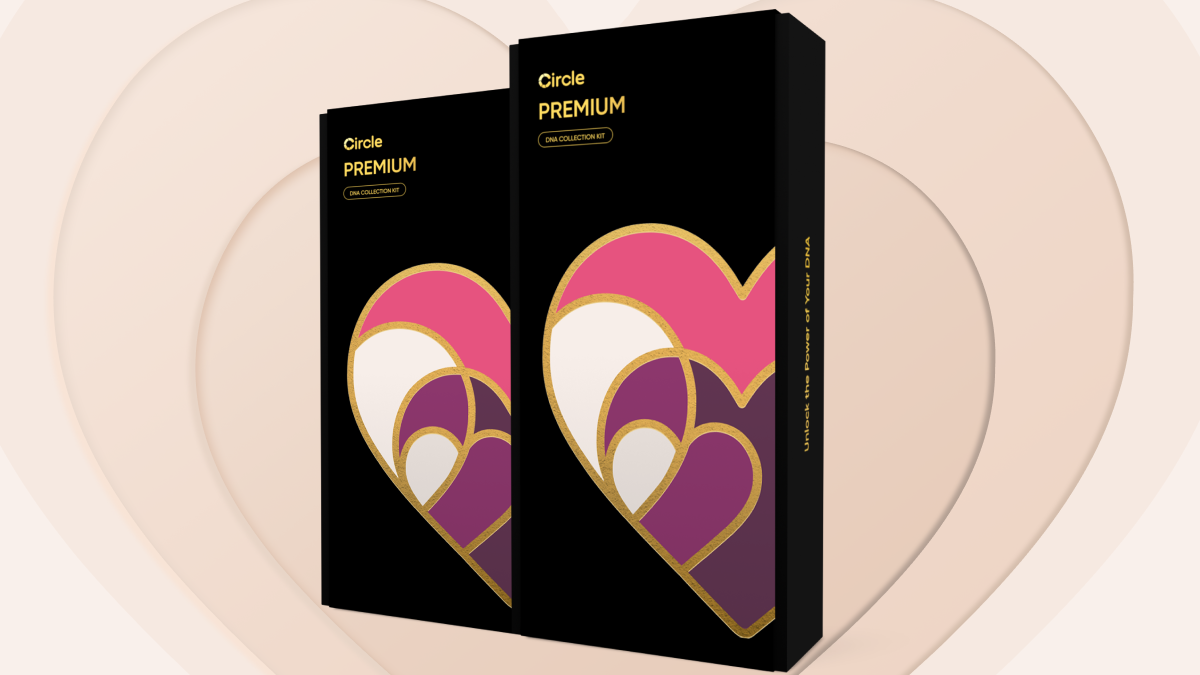 As we age, we often worry about wrinkles and greying hair. While that can be cause for concern, what's more important is what's inside. Regardless of how you look on the outside, you won't feel good if things aren't working out inside.
Prioritise health because healthy organs lead to healthier hair, skin, and nails. You know what they say, health is wealth. Invest in your mum's health by getting her the most comprehensive DNA test as a Mother's Day gift.
With the premium kit, you'll receive 115 Cancers & Disease Risks Reports, 60 Diet, Fitness, and Wellness Reports, 163 Carrier Condition Reports, and 2 Complimentary Consultation with Genetics Professionals.
By understanding your DNA, your mum will be able to take control of her health by trying the best exercise, diet, and lifestyle for her body.
Discount: Buy 1 Save 20%, 2-3 Kits Save 25%, 4+ Kits Save 30%. For flash deals, click here for exclusive link.
Website: www.circledna.com
2. Lify Smart Herbal Brewer for Mum's Relaxation and Restoration (USD 415)
If your mum loves tea, herbal remedies, and all things wellness, this is the perfect gift for her.
Lify is an award-winning brand that provides herbal remedies in a short 40 seconds – pursuing wellness doesn't get easier than this.
Lify uses premium herbs and plant products that are flown in from authentic farms and carefully formulated by herb and TCM experts.
In the time of Covid, they have Energy and Boost, defence blends that boost immune systems to combat infections and improve vitality. They also have a blend that encourages sleep and a beauty-boosting blend that contains collagen.
Your mum can choose from over 16 science-backed wellness formulas according to how her body feels that day. Whether she wants something calming to relieve stress, something immunity-boosting for energy, or a detoxifying body and skin blend, Lify has it all.
Discount: 10% off sitewide with code "LIFYCARES2021"
Website: www.lifywellness.com
If your mum loves working out, you need to get her this gorgeous bra from Rising Lotus.
This bra is the perfect example of "business in the front and party in the back". Its front features a classic high neckline that is supportive and high-coverage, while its back shows off intricate woven detailing.
Overall, it strikes the perfect balance between fitness and boho-chic so your mum can confidently wear it to work out and for her errands after it.
The bra comes with removable padding so your mum can customise it, and it comes in a variety of colours, including black, navy, brown, light grey, nude, purple, blue, light blue, and yellow.
On top of creating multi-functional activewear, Rising Lotus is an eco-friendly brand that makes their products out of recycled materials that are soft, stretchable, and sweat-wicking.
Discount: 15% off sitewide with code "RLCARES2021"
Website: www.risinglotus.com
Ensure your mum feels comfortable and confident during her workouts with this soft and flattering pair of leggings.
It's perfect for yoga, gym, and pilates workouts because it's supportive and seamless. The high waistband supports without restricting movement, the seamless comfort doesn't dig into the skin, and the flat-lock seams ensure durability.
Additionally, Skin of Nature is an eco-conscious brand that designs products with both the user and the environment in mind. Their partner factories use advanced printing machines that use less water and chemicals than traditional printing machines. When you buy these leggings, you divert 24 550ml water bottles from landfill, reduce 1.58kg of CO2 emission, and save 2.3l of water.
Cute, comfortable, and conscious leggings – what more can you ask for?
Discount: 15% off sitewide with code "SONCARES2021"
Website: www.skinofnature.co
5. Aveita Face Mask for Mum's Health and Safety (USD13)
Ditch those single-use face masks that can leave the face feeling chafed and dry. Instead, opt for reusable face masks that are more comfortable, customisable, and conscious of the environment.
Aveita has created breathable and sustainable face masks that are made with an anti-bacterial, ultra-soft, moisture-wicking, and anti-odour fabric.
Your mum will be able to wear this comfortably as it is fully bonded for added protection and customisation. If she wears glasses, she won't have to deal with annoying fogging while wearing the mask because of its breathability.
The mask comes in black, blue, grey, green, red, and pink. Moreover, there are kids masks, too, so you can match across generations.
Discount: 15% off sitewide with code "AVEITACARES2021"
Website: www.aveita.com
So, this Mother's Day, gift your mum a beautiful piece of jewellery that will last her a lifetime. Florence T necklaces are made with the highest quality 18k gold and 925 silver and are paired with luxe natural stones.
This jewellery brand creates stylish, modern, and edgy pieces. Inspired by culture and travel, the brand hopes to bring customers wellness, harmony, and beauty through their jewellery.
You can adorn your mum with diamonds and crystals to make her feel priceless and help her shine.
Furthermore, you'll be happy to note that Florence T is a direct-to-consumer brand that cuts out the middle man in order to make prices more accessible. This way, they can provide high-quality fine jewellery that all customers can enjoy.
Discount: 30% off sitewide with code "FTJCARES2021"
Website: www.florencet.com
Since you are what you eat, help your mum look and feel healthy with nutricosmetics.
Hence, the founders of Grown Alchemist believe health and beauty go hand in hand because it's hard to achieve healthy skin by only focusing on topical products while ignoring what you consume or vice versa.
The brand came about after the founders discovered that continuous use of natural active ingredients improves skin cell health, optimises skin function, and reverses the signs of ageing.
By combining their understanding of cellular renewal and nutrient metabolism, they were able to create a groundbreaking skincare line. The scientifically innovative products can influence the skin repairing and regenerating processes in the body.
The Detox Complex's formula supports the liver and assist the body's detoxification process. Made with milk thistle, zinc, and grape seed extract, it protects your liver, supports skin health, and protects cells from free radical damage.
Discount: 12% Off for Grown Alchemist Nutricosmetics Range with code "GrownAlchemistCares2021"
Website: www.grownalchemist.com
Keep your mum protected by signing her up for a deep car cleaning service that rids the car of bacteria, viruses, mould, and formaldehyde.
Raze Auto is Tesla's appointed anti-bacterial car service that includes professional photocatalyst formula application and interior vacuuming.
It purifies the air in the vehicle for up to 180 days, is approved and certified by the General Society of Surveillance, and offers around-the-clock protection activated by direct and indirect light.
The full service only takes 10 to 15 minutes to complete, but you have to wait for 20 to 30 minutes for the coating to dry. All in all, the entire process takes no more than an hour.
If there's no Raze store near you, you can still purchase antibacterial sprays, sanitising wipes, and UV activators to help protect your mum.
Discount: 20% off all products and services (including Raze Auto and Raze Residential) with code "RAZECARES2021"
Website: www.nanoraze.com