Not everyone wants to go to a nightclub on New Year's Eve, and it's quite common to go to a friend's house for a small NYE party and play fun New Year's Eve games.
It's almost time to say goodbye to 2022 (finally), and with it, we bring in what we hope will be a happy new year. What this also means is that it's almost time to enjoy some champagne with friends or family and have a little New Year's Eve celebration. Whether you're throwing a party at your place, or hanging with friends at their place, every NYE get-together needs games.
There are loads of great New Year's Eve games you can choose from, and while there are some great drinking games, there are New Year's Eve games that can be at quiet or more chill NYE parties, too. In this guide, I'm going to take you through everything you need to prepare some fantastic New Year's Eve games for you and your guests and a little something extra that's sure to spice up your celebratory night.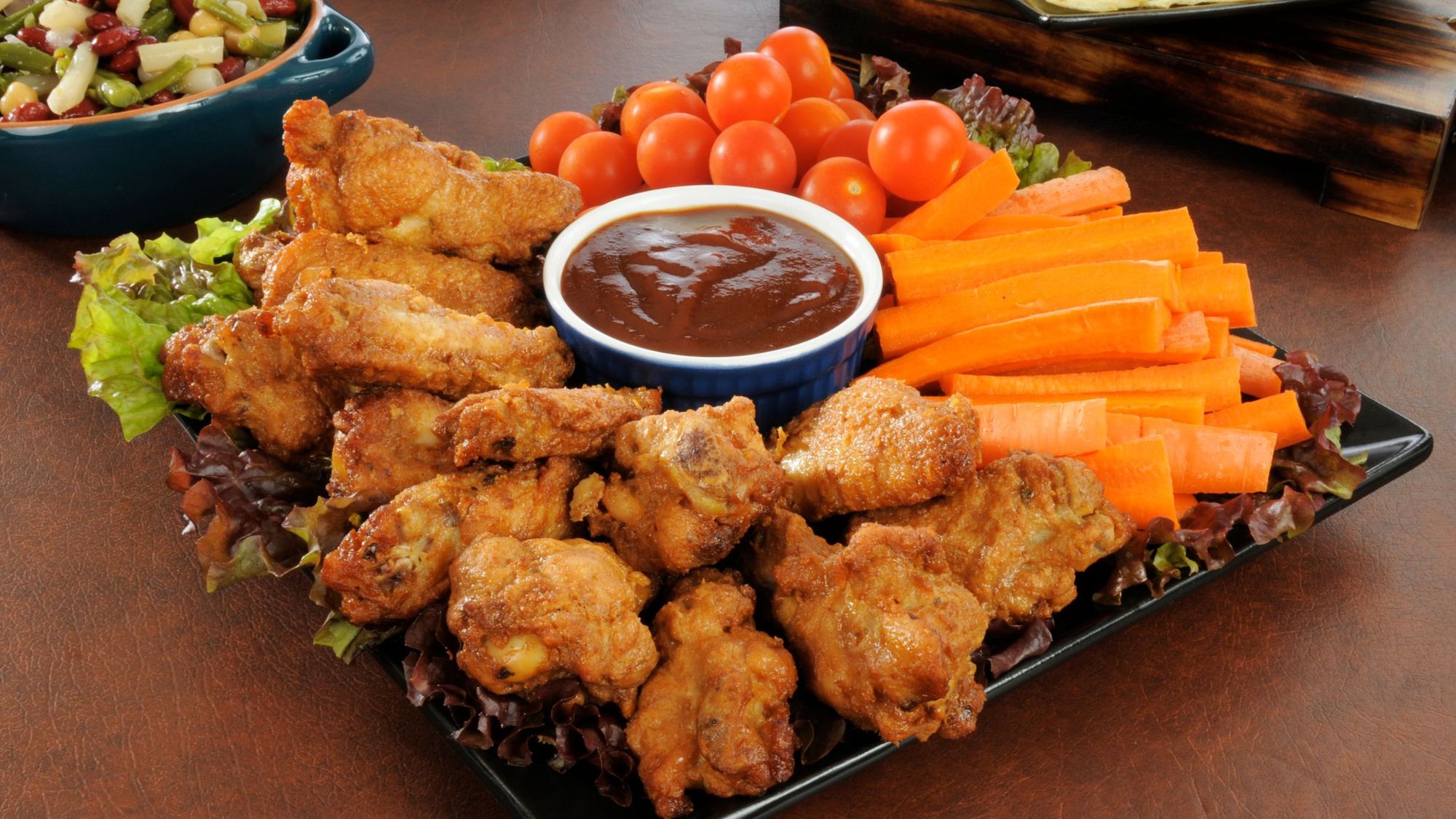 But First: No Party is Complete Without Snacks
If you're hosting a party for New Year's Eve, you're going to need snacks for your guests. The classics are things like chips and dip, a cheeseboard with some nice cold cuts, and those delightful party foods that you often get from the store during the holiday season. Snacks are the perfect way to keep your guests happy and also slow the effects of alcohol.
Mini pizzas are my personal favourite for parties like this. They are small enough to be bitesize, and the carbs help soak up the booze, so you get drunk a little slower. Plus, they are easy to make in large batches, so there is plenty to go around for the whole night.
Snack boards are also a popular choice, and you should definitely consider at least one for people to pick from throughout the party. While there are loads of different varieties, I do have a great holiday snack board that you can try. Just switch up the Christmas decor with some NYE glitter, gold ribbon, and mini champagne bottles for extra glam.
New Year's Eve Games to Level Up the Celebrations
Now we get to the fun part, finding great New Year's Eve games to play at your NYE party. For this, I am going with games for the adult-only parties, so those trying to occupy kids will either want to search elsewhere or alter the games here to make them more PG as opposed to R-rated.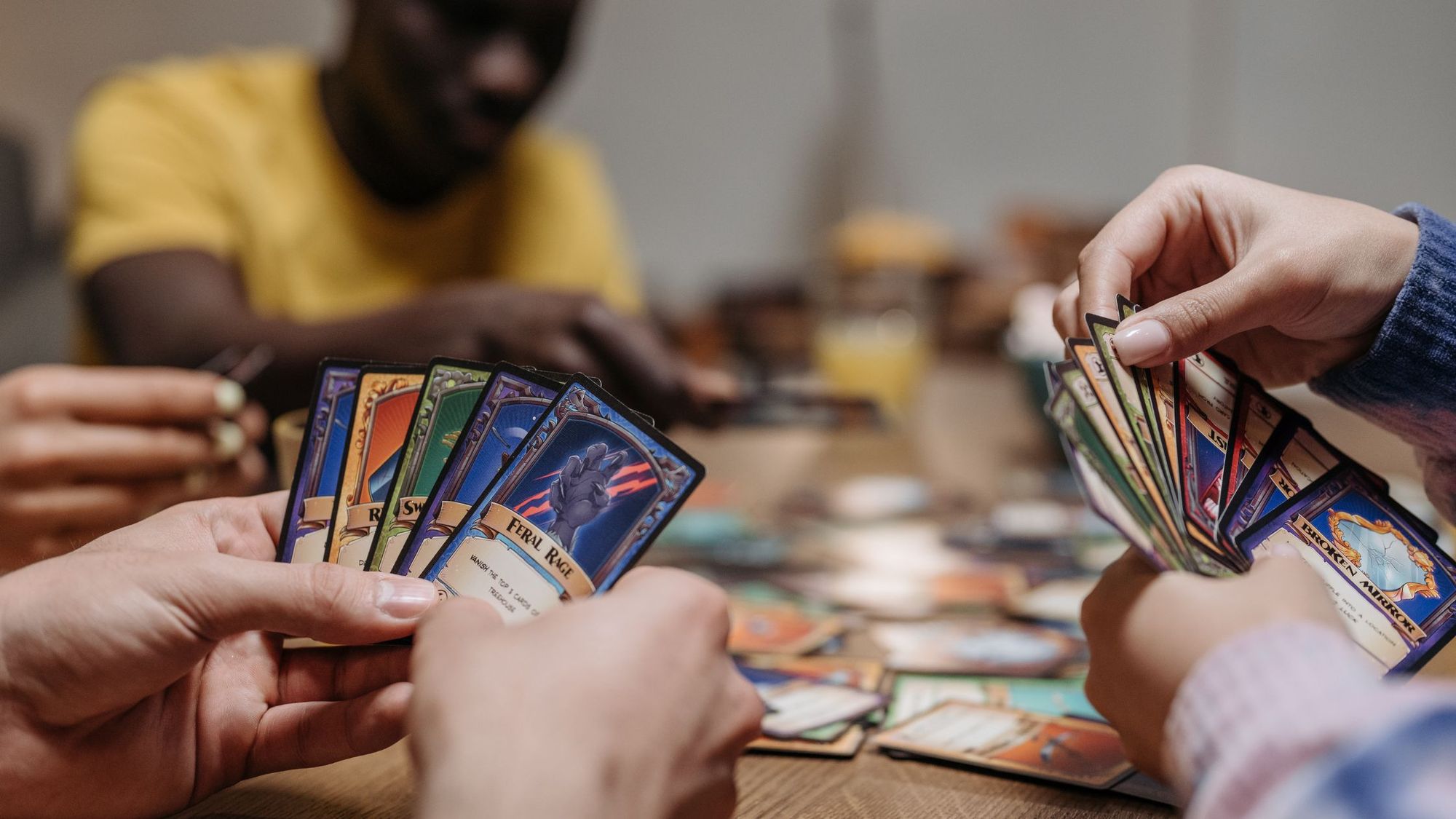 1. Cards Against Humanity
This is one of the most fun card games you will ever play. It's a great icebreaker if you're trying to introduce new people to each other, and it's a good way to let your hair down and loosen up a little. The dark sense of humor that comes with this game might not be for everyone, but it definitely makes for a memorable night.
What's more is that there are several expansion packs available, allowing you to build decks that have references specific to your country or certain eras. You really learn a lot about people with this game, and I mean that in the best way. Just be warned, if you have family at this party, you might not be prepared for how filthy your grandmother's sense of humor is.
2. Two Truths and a Lie
This New Year's Eve game is a easy and fun, and it's a nice way to warm up for the night. The rules are very simple; you state two truths about yourself and a lie, and the rest of the group have to guess which statement is false. It's a fun bonding experience and a great method for sharing more about yourself with other people.
For NYE, some people play two resolutions and a lie where you have to guess which new year's resolution is fake, but it's down to personal taste.
3. Champagne Race
Since NYE is all about champagne, you'll have this in abundance, and the premise is similar to an egg and spoon race. On one side of the room, you have empty champagne flutes, and guests must fill them by racing from the other side with a teaspoon filled with champagne. They have to try not to spill it, and the first team to fill the flute wins. Definitely more fun when drunk.
4. Guess the Resolution
This can be another great one to warm the evening up and get people talking. Everyone writes down their resolution for the new year, and all the pieces of paper get mixed into a hat. The resolutions are pulled, and they have to be matched to the person who made them. It's another good way to get to know people and can be fun.
If you're struggling to make a resolution for 2023, you might find this guide to be helpful.
5. Charades
Charades is a New Year's Eve game that is a classic. It's always fun, and it's usually a great way to get everyone smiling and laughing, too. Charades is one of those New Year's Eve games that works for either a chill night, or a big party. Charades always has a place at NYE parties. You can theme it around the events of the past year, such as top movies of 2022, or you can stick with the standard format. Whichever way you decide to play, it really is a brilliant team game for bringing out the best (and worst) in your guests. Be warned; charades can get as competitive as Monopoly.
6. Obstacle Course
Setting up a drunk obstacle course in the house is fantastic for getting a laugh out of watching your guests fall over and stumble – especially if you spin them around loads before they start. It doesn't have to be big, and if you have a garden, it's safest to do it there, but you'll find that an obstacle course can be a wonderful way to bring everyone together and provide some laughs.
It's even better if you give them a few things to climb over and crawl under, as it can be extra confusing to try and tackle when you've had too much to drink.
7. Scavenger Hunt
These are the best, and a scavenger hunt is a great way to bring out the competitive side of people while also having a lot of fun. You can make a list of things to collect anything you want, and then you send the guests out to find them. Some people keep it within the home; I prefer to spread it out across the whole town and make it into an epic treasure hunt.
The prize at the end? It can be anything you want, and not everyone chooses to have one. I always find the prize adds a little more spice, and the hunt is even more of a laugh when everything is first starting to feel the buzz from the alcohol.
The Bottom Line on New Year's Eve Games
There you have it, a whole host of New Year's Eve games that can make New Year's Eve more fun for everyone. Combined with some killer party snacks, you're sure to have everyone bringing in the new year with a smile on their faces. With a few days to go until the big day, you have plenty of time to prep and get yourself ready.
If you haven't figured out your resolutions for the new year yet, have you considered getting a DNA test from CircleDNA? These DNA insights can give you valuable insight into your health, diet, and fitness – giving you the motivation and information you need to make important changes, goals and plans. These reports based on your DNA might be just the kind of information you need to improve your health in 2023.