You may have heard of the Noom diet, which most people learn about through the Noom smartphone app. Unlike other digital health apps, you don't just log what you eat or calculate calories with the Noom app. Instead, the Noom app wants to know personal information about your eating habits, why you eat certain things at certain times of the day, what your water intake is like, how much sleep you're getting and what your daily activity is like. Noom also wants to know your weight loss goals and your preferred pace of weight loss.
The Noom diet program is valuable information that can be learned by downloading the Noom app. Noom promotes the concept of self-awareness, unlearning bad eating habits, learning better habits, and trading a bad habit for a healthier one. The Noom diet plan helps you learn healthy eating and weight loss strategies that will be sustainable and work for the long term. Why? Because Noom is all about helping you shift your mindset and change your habits, all while keeping you accountable through the app and offering you coaching through the app.
Before we get into the pros and cons of the Noom diet, let's discuss what makes this unique diet program so different: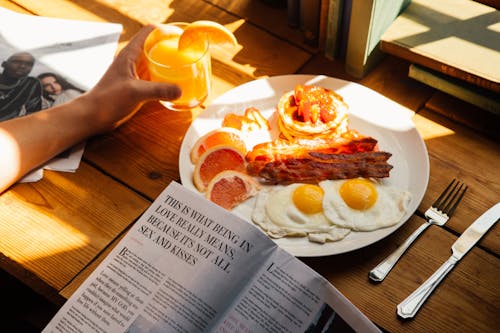 What Makes the Noom Diet So Different From Other Popular Diets?
You've probably tried restrictive diets before such as the Keto diet, where you can't eat carbs. Let's face it: Eating under 40g of carbs per day on the Keto diet is a huge challenge for most people. When they fail, they'll feel discouraged. It's easier to make mistakes on a restrictive diet such as the Keto diet compared to the Noom diet which is less restrictive and easier to follow.
The Noom diet is not like fad diets which are very unsustainable and restrictive, and tend to keep certain food groups completely off-limits or promote the idea of fasting for much of the day.
Noom isn't like that. There are no significant restrictions. Instead, since the Noom program was designed by psychologists, nutritionists and dieticians, Noom encourages a lifestyle transition, mindset shift and a habit-changing program. With the help of the app's psychologists, nutritionists and coaches, the Noom diet helps you gain self-awareness to help unlearn disordered eating habits, and replace those habits with healthier ones that are sustainable. Unless you can honestly tell yourself that you can give up carbs forever on the Keto diet, it might be time for you to try something that could suit your less restrictive lifestyle better.
The basis of the Noom diet is focused on caloric density, which means eating foods that are high in water and low in calories by volume. Based on your personal info, the app calculates the best daily calorie range for your unique needs.
Users of the Noom app who are trying the Noom diet have support from the app's certified health coaches available to users. This is a crucial component of this weight loss program. This behavioural therapy and coaching component help Noom users dig into the 'why's and 'how's of adopting healthier habits and achieving a healthy lifestyle, which you need a deeper understanding of for long-term weight loss and weight management.
The Pros and Cons of the Noom Diet
Like most diets out there, the Noom diet also comes with its list of pros and cons; benefits and drawbacks. You must carefully weigh the advantages and disadvantages of the Noom diet to determine if investing in the Noom program is right for you. After all, Noom does cost around $50 per month (which includes some coaching) and you shouldn't spend your money on something that you haven't given thought to. Below are some of the pros and cons of the Noom diet program:
Pros
Certified health coaches: The Noom health coaches undergo a 4 week intensive training program to be proficient in cognitive behavioral therapy, the driving force behind this diet program. The psychology behind eating right and unlearning bad habits is helpful to learn about on the Noom app.
Psychological approach: The psychology-based awareness helps you understand your relationship with food and disordered eating happens, including your feelings, thoughts, and behavior relating to food. This way, you can gain the self-awareness needed to take control of the actions that affect your overall health.
Designed for long-term results: The basis of this program is a sustainable mindset and habit change to last a lifetime instead of rapid weight loss.
Whole, nutritious foods: Noom's colour approach helps you choose nutritious foods without compromising your weight loss goals. It helps you satisfy your taste buds while helping you shape your body.
The app reminds you of your remaining calorie allotment for the day: It is helpful to know where you're at in terms of calories remaining come afternoon, so you can plan your dinner accordingly.
Healthy and nutritious recipe tips: The app gives you advice about what to eat, along with recipe suggestions.
Comprehensive support and encouragement: With the Noom app, you get a health coach, personal trainers, nutritionist, and an encouraging community to keep you invested and hold you accountable.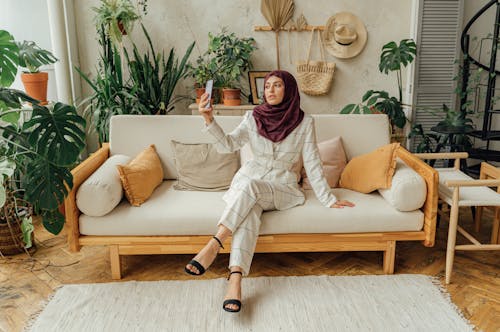 Cons
Price: Noom can be a very expensive diet program to use, at $50 per month for membership. It can go higher in price, like $89 per month for those who seek diabetes prevention.
Language: Though Noom is designed to help you stay motivated, some people may cringe at the words. For example, lines like "conquer your food triggers" may indeed be problematic for people who suffer from emotional eating and struggle with trigger foods. Some people will like this phrasing, and others won't.
Virtual: If you prefer a more personal experience or face-to-face coaching from nutrition to personal training, Noom may not be right for you. There's no in-person or video coaching. Everything is done via chat from your phone using the app, even coaching from your health coach.
Color-labeling: Though coloured-labeling works as a great guide for some people, it can result in disordered eating habits, especially for those with an unhealthy relationship with food or at risk of an eating disorder. For example, almond butter is marked red because it has high calories and fats. However, almond butter is a great protein and healthy fat source when eaten in moderation.
Meticulous tracking and food logging: The Noom diet plan requires meticulous tracking of daily food habits, water intake, exercise, and other details to record in order to work properly.
What You Should Know Before Starting the Noom Diet
No food in the Noom diet is truly off-limits because you can eat whatever is on the list, provided you keep an eye on the calorie and percentage recommendations of the Noom app. So if you're the type of person who enjoys all good groups, appreciates smart technology, enjoys tracking what you do, the Noom diet could be a great fit for you. You can find out more about how the Noom app itself works by reading this article.
Before you begin any diet, you may want to consult your doctor. This ensures you incorporate foods that are tailored for your specific health needs, for example, meeting quotas for any nutritional deficiencies you might have.
The Noom diet promotes healthy weight loss by helping you understand caloric density, but you must retain a healthy relationship with food. So, enjoy tracking what you eat, but don't be overly obsessive about everything.
It is also vital to understand how your unique DNA plays a part in your eating habits. For example, if you have a family history of hypertension, you must be mindful of your sodium and fat intake. Similarly, if you have a family history of osteoporosis or bone density loss, you must be mindful of your calcium consumption. Your DNA test can even reveal if you're genetically more likely to have higher or lower appetite control. A DNA test like CircleDNA will provide you with some information on the optimal diet type for you based on your DNA. Since Noom is a balanced diet that is not restrictive in terms of food groups, it may not be the right diet for you if your DNA test reveals that you are sensitive to carbs.