As the days get shorter and the nights get longer, we tend to have more gatherings indoors, and everyone loves a good fall snack board to munch on.
Indoor gatherings or the classic date-night-in become so inviting in the fall. The wind is a little crisper, and you can feel the first chills of winter lingering in the air. These are all signs that autumn is here, and it is arguably the best time of year.
Building the ultimate fall snack board for your guests is definitely an art. It's a great creative outlet for those of you who enjoy exploring your creative side.
If you want to impress your friends and family this autumn or impress a date, and get that cozy feeling from some delicious comfort food, it's all about the fall snack board.
Yes it requires prep time, chopping, arranging – and quite a bit of grocery shopping. But a fall snack board is fun to make and they always impress guests and brighten the mood.
As an added bonus, serve one of these fall mocktails to your guests with the snack board.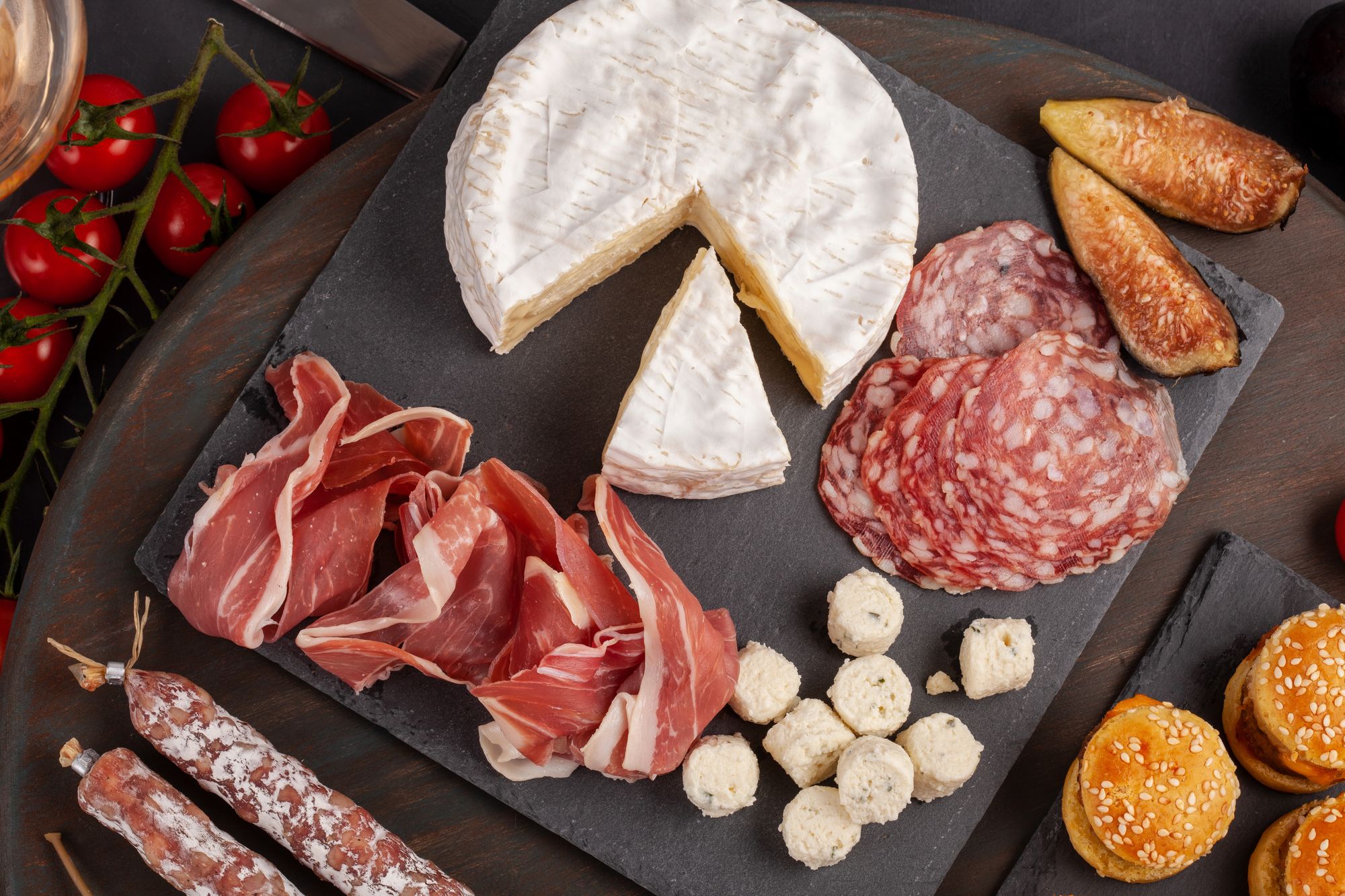 What's the Difference Between a Fall Snack Board and a Charcuterie Board?
Charcuterie boards have been trending hardcore lately, and you see them everywhere. Pinterest, TikTok, Instagram, YouTube – everyone is making their own unique charcuterie board.
Snack boards are quite similar in nature. So, what is the difference between a fall snack board and a charcuterie board, exactly?
The traditional definition of a charcuterie board is one that contains a variety of cured meats that are delicately arranged to look visually appealing (named after French charcuterie stores that sell cured pork). Many of these boards also contain cheese, allowing you to pair them together.
Typically, a charcuterie board should not contain much more than meat, cheese, and fruit, When it does contain additional foods and treats, it becomes more of a snack board or a grazing board.
What Makes Your Fall Snack Board Autumnal?
You want to make a great fall snack board, but you might also be wondering how you're supposed to make it look autumnal. The great thing about food boards of any kind is that they allow you to unleash your creativity and play around until you find a display that ticks all the boxes.
You're essentially displaying food on the board as an art form, so why not also add some fake fall-colored leaves, or mini pumpkins?
For that fall feeling, you're definitely going to want to use a lot of seasonal foods. Be sure to try including some of these fall produce items. Pumpkin is a big one for autumn, especially with the spooky season in October. Furthermore, shades of orange, deep red, and brown are reflective of the falling leaves and fall foliage from the trees in autumn.
Squashes and seasonal fruits and vegetables can add a real autumn vibe to a snack board, and choosing a wooden board that is made from dark wood can help to bring out the vivid colors of the food and add some vibrancy to the dish. After all, autumn is one of the brightest seasons in terms of color.
Your local farmer's market, boutique shops, and even online stores sell some absolutely gorgeous charcuterie boards which can be used for your snack board. Some of them are hand-carved with crystals infused into them, others are hand-painted, and over all, there are some truly beautiful boards out there.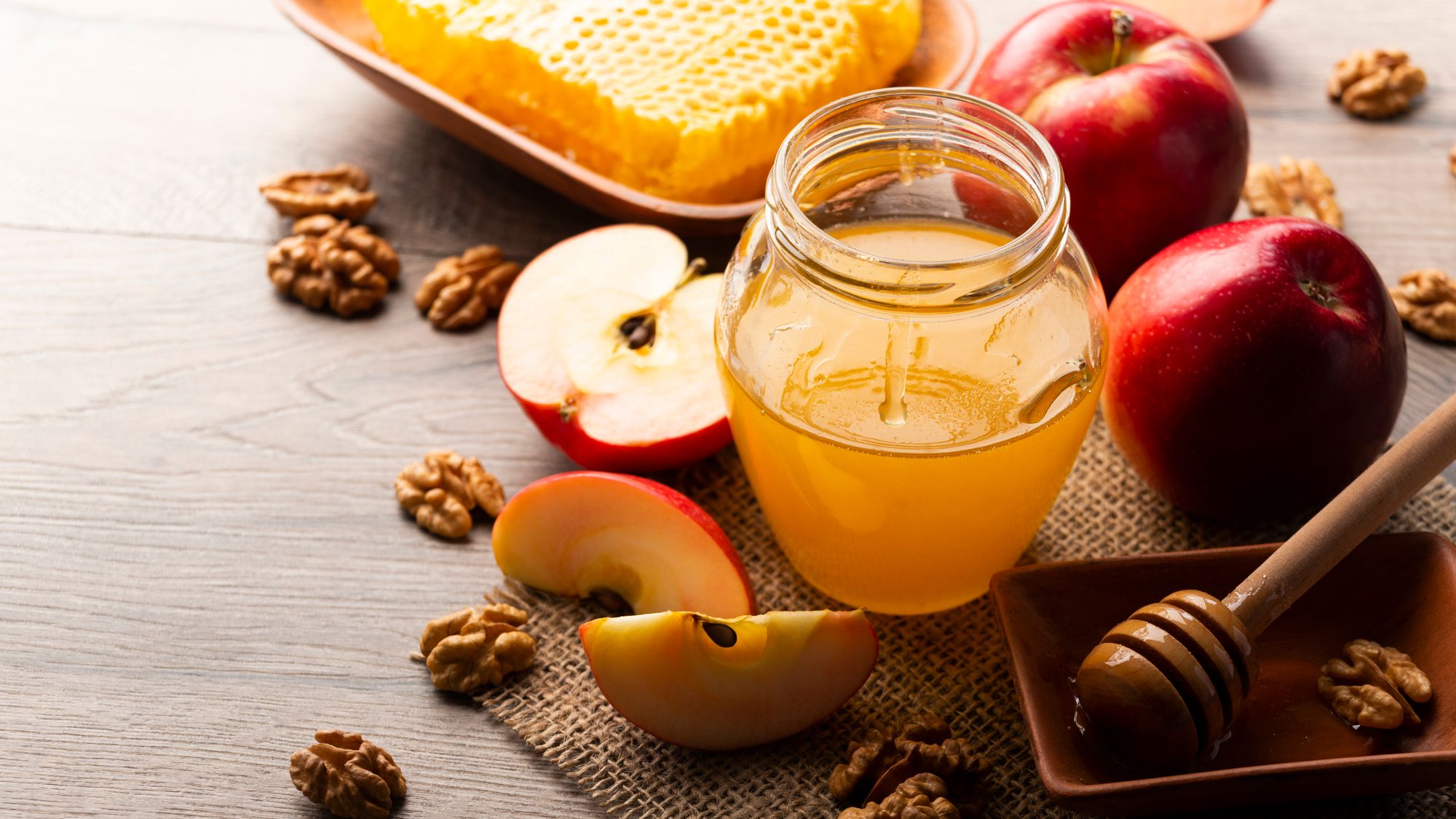 Fall Sweet Treats to Include on Your Snack Board
If you want something sweet on your fall snack board, apple slices with a side dish of caramel sauce work together in perfect harmony, and are also a traditional treat during the fall season.
Maple candies, maple leaf shaped cookies, candy corn, and mandarin oranges combine seasonal sweet treats with the colors associated with this time of year.
Bonfires are popular during fall, and honeycomb is a flavor that is commonly associated with this activity. Dipped in chocolate, it can be a delightfully crunchy treat that pairs nicely with sliced raw vegetables as a healthier contrast.
Some people choose to only put food on their snack boards, but there are others who also like to implement non-edible decorations for a little more pizzazz. If this is the case, as we mentioned, you can certainly adorn your board with some fake autumnal leaves and branches or even go a step further and recreate classic autumnal scenes such as a bonfire theme with fake fire candles.
Your Grocery List to Create Your Snack Board
You have the freedom to buy whatever you like for your board, and you can put any foods and treats on there that you feel will be appealing to you and your guests (or your date). However, we do have a recommended grocery list to help give you a starting point for crafting your snack board.
Below is an example grocery list for a fall snack board extraordinaire:
Apples
Caramel dip
Pomegranate seeds
Candy corn
Mandarin oranges
Maple candies
Honeycomb chocolates
Honey
Crackers
Dried or cured meats
Baby Carrots
Sliced squash (cooked)
Pretzels
Hummus
Pears
Pumpkin bread
Apple butter
Dried apricots
Dried figs
Candied pecans
Baked camembert or brie
Pepperjack cheese cubes
Cheddar cheese cubes
Vegetable chips (beet, sweet potato, etc.)
Baby pickles
How to Arrange the Snacks on the Board for Presentation
Presentation of a fall snack board is the part that will take you the longest to master, and there's no shame in that. Take your time. We recommend that you use a big wooden board for presentation such as a charcuterie board, and a 20-inch round one tends to be the best for making the most out of the placement of each food. However, any shape can work nicely such as rectangular boards (although we wouldn't recommend a smaller size).
It is best to put the largest food item in the middle of the board. If you're going by our list, the baked camembert or brie is going to be your board's centerpiece. From this, you can start surrounding it with smaller items. This includes items such as dips in small, cute dishes as well as fancy jars of honey or jam, and candy dishes (the color of which should match the autumnal theme), and you can position these after the cheese.
When the dips have been placed, you will be able to get a better idea of the space you have left to work with and the ways in which you can fill it. Just remember to keep working from largest to smallest, filling the little gaps left behind in a way that is aesthetically pleasing.
You can also look up charcuterie board or snack board presentation ideas (and even snack board theme ideas) on websites such as Pinterest or YouTube.
We eat with our eyes, and when something looks good, it usually tastes better as well. You want your guests to be tantalized by your board, and there is no shame in needing a few attempts to get it right. Little tricks like rolling the cured meat to look like a rose, and stacking the cheese in a rustic manner, can bring a whole other level of visual appeal to your grazing board. It's all about experimentation.
To Conclude
The colder months are all about delicious snacks and sharing good food with the people you love. It's all about comfort food, the stuff that makes us feel warm and happy inside when we eat it. We want to be nourished and relaxed.
Craving more snacks in the colder months is all part of that natural instinct to prepare our bodies for the icy cold of winter.
No matter what you choose to put on your snack board, we know that it's going to be absolutely delicious and that your guests are sure to love it. Don't be afraid to play around with the design and use this as an opportunity to express your creative side.
To find out what foods you might need to eat more of based on your genetic makeup, read your genetic diet and nutrition reports from CircleDNA.