When Christmas break starts, keeping kids occupied becomes a primary concern. For adults, it feels like much less of a 'break' when your kids are constantly demanding to be entertained. The last thing you want to hear during winter break is the dreaded line, "I'm bored!" When children begin whining, it naturally puts a damper on your holiday mood, and makes you feel like you can't have a minute to relax.
Although your kids deserve to enjoy their vacation from school, they can't just be couch potatoes and keep their eyes glued to their screens.
Although there's nothing wrong with having occasional tech time, too much of it is bad for your kids. Most parents try to avoid giving their kids too much screen time, regardless of the temptation to keep their kids occupied with it. Research indicates that excessive screen time makes it harder for children to sleep at night. It also increases the risk of attention problems, anxiety, social issues, weight gain, and language concerns. Thus, keeping kids occupied and productive over the holiday break is essential to prevent their boredom and preserve your sanity. And the question becomes, how do you keep your kids occupied over Christmast break without screens?
Creating this kind of nurturing environment is important because studies show that this contributes to the prevention of emotional, mental, and behavioral disorders. Fortunately, there are many indoor and outdoor activities to get you through these cold winter days. You can keep your kids busy and ensure whines stay at a minimum with these clever activity ideas that help you make the most out of the Christmas break.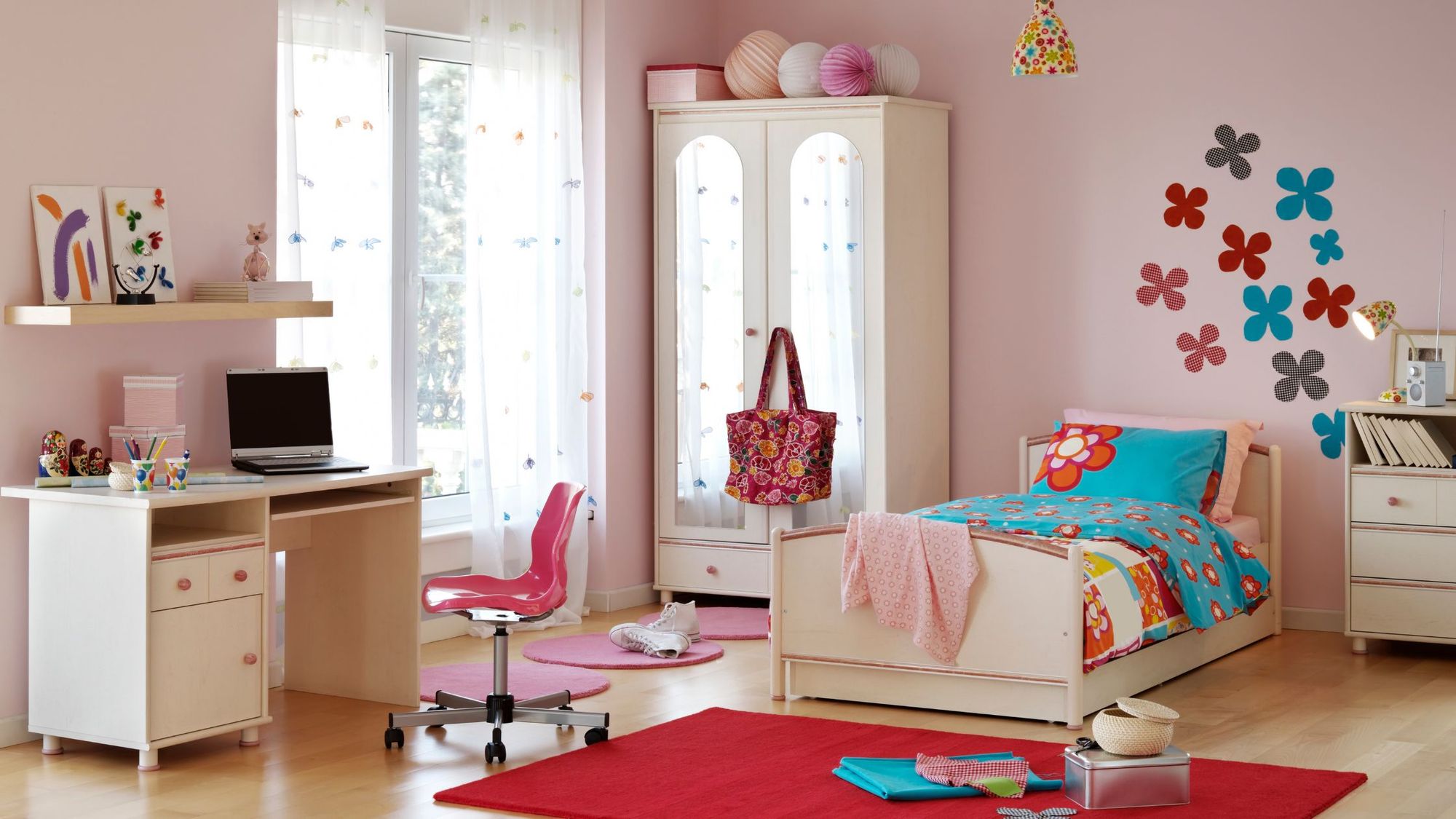 Keeping Kids Occupied With a Bedroom Makeover
If you want to keep your kids busy, you can start with a bedroom makeover. This idea makes perfect sense because the bedroom is their sanctuary. They will be spending more time in their rooms over the break. This clever tip will ensure that your kids get a good night's rest. They'll feel that their room is more relaxing if they can decorate and personalize it the way they want. Giving them this autonomy is also a great confidence booster because they get to make choices.
Lucky enough to have spare cash? You can go all out and add area rugs, re-do the wallpaper, and buy new furniture. However, if you have budget considerations, you can make do with something simple like having the kids decorate their rooms with a Christmas theme. This project won't break the bank because they can do simple crafts like:
String colored lights around the room
Make paper snowflakes
Create ornaments
Put in removable windows or wall decals
Adding holiday throw pillows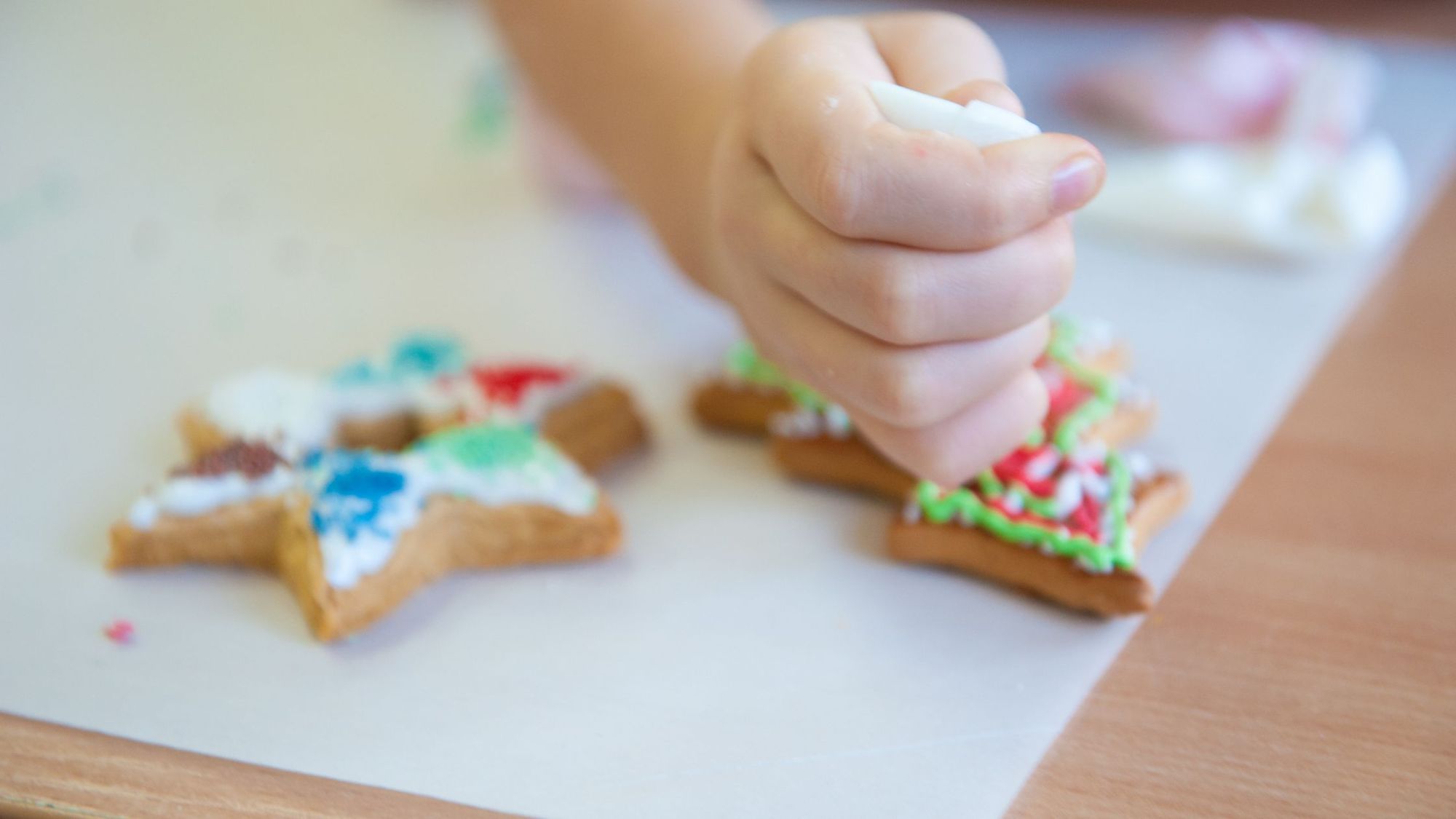 Baking and Decorating Christmas Cookies
If you're keen on keeping kids occupied this winter break, baking and decorating cookies should be on top of your to-do list. Baking cookies is a fun winter hobby that's easy enough for kitchen newbies and tiny fingers. It's a great opportunity for your children to learn to follow instructions and measure ingredients. You can also think of this as an interactive lesson on fractions.
It's the perfect activity for the holidays because baking treats they could eat will hold their attention. Children are always excited to smell and see the finished products. Besides, your family and friends' tummies will appreciate your efforts. You can bake large batches and put them in cookie tins as holiday giveaways.
As an added bonus, after the cookies have finished baking and cooling, you can let your kids do the decorating and take a break on your own. Keeping your kids occupied with cookie decorating never fails.
Participating in Local Community Events
Just because it's cold outside during Christmas break doesn't mean you have to stay cooped up indoors. You can always combat dreary weather with the right clothing. Bundle up, dress warmly, and don waterproof layers so you don't miss out on community activities. You can check out the town website or social media pages for upcoming events in your area. Because winter break falls during the Yuletide Season, there are a lot of holiday events, such as:
Winter concerts
Christmas markets
Holiday on ice shows
Cooking contests
Christmas lights show
Sled rides in open fields
Gift-giving drive
The lighting of the town holiday tree
You can use these events to set a date with family and friends, so you'll also get your much-needed socialization. Healthcare professionals encourage staying in touch with other people and forging connections because these will go a long way in preventing the winter blues. It could prevent cabin fever from setting in since you won't feel too isolated. Keeping kids occupied through the presence of other families is a win for all!
Taking a Trip to the Craft Store for Fun Projects
One of the best activities for keeping kids occupied is arts and crafts. Using their imaginations and working with their hands allow your children to express themselves in a positive way. Experts say that doing arts and crafts builds resilience because it shows kids that it's okay to make mistakes. They can fix the problem or innovate and develop something completely new. When they finish their projects, they get a sense of fulfillment and boost their confidence.
If you want to make sure that kids will feel excited about your creative projects, you can take a trip to the craft store and let them choose the materials they want to work with. This will make them feel more excited and invested in your projects. Moreover, there are tons of holiday discounts so stocking up on art supplies and crafting kits is a good idea. When you've got a well-stocked art stash, you could be successful in keeping kids occupied even if there's a sudden blizzard outside.
Keeping Kids Occupied with a Fun Pamper Day
It's not just adults who need rest and relaxation. Since your kids are home from school, set up a spa day to take their minds off lessons and homework. They earned this much-needed respite. Furthermore, having a truly relaxing break will make your kids feel invigorated and more motivated to face school when it commences. Here are some tricks to make your home SPA-rty successful:
Buy matching robes for everyone
Cut up some cucumber slices for the eyes
Put on calming music, aromatherapy, and candles
Make a DIY face mask
Purchase kid-friendly, non-toxic mani/pedi sets
You can end your spa day with a relaxing indoor picnic. Set up a blanket on the floor and munch on kid-approved dishes. Have fun chit-chatting and bonding with each other. Doing something out of the ordinary will fill up your kids' memory banks.
Doing Volunteer Activities to Spread Love and Kindness
If you're set on keeping kids occupied this Christmas break, do something truly heart-warming. 'Tis the season to be jolly and what better way to spread the holiday cheer than by doing something kind for someone else? It's not enough to tell your children to be nice; you have to show them how by modeling good behavior.
Volunteering as a family isn't just an opportunity to help others. Doing it together is a bonding opportunity that feels very rewarding. Blessing others doesn't have to be elaborate. You can bring care packets to a retirement home, donate unused toys to an orphanage, or serve in a soup kitchen. It could even be something as simple as helping the seniors next door shovel their driveway. Volunteering is not just a chance to give back to the community. Studies show individuals who volunteer face better health outcomes, such as increased longevity, improved mood, and heightened motivation to finish activities.
Engaging in Various Outdoor Activities
Apart from going to the mall for some holiday shopping, keeping kids occupied with winter outdoor activities ought to be prioritized. The cold air should not deter you from enjoying the great outdoors with your kids because humans are not designed to stay cooped up at home for long periods. If you have the right winter clothes and outerwear, you can pretty much engage in outdoor activities, get much-needed sun exposure, and relish the fresh air. And the best part is there will be fewer crowds compared to summer.
Moreover, experts attest that outdoor play is essential for growing children because it's a chance for them to move and stay active. This is critical for boosting your kids' cardiovascular health and helping them sleep better at night. Remember, playing outdoors gives your kids a vast space where they can walk, run, and play. Let them have fun and build memories together. Here are some outdoor play ideas for keeping kids occupied:
Make snow angels
Hit the trails
Go sledding
Make snow mazes
Ride bikes
Explore the local playground
Do ice skating in the pond
If you want to know the best activities for you and your kids, you can take a CircleDNA test. This shares information on personality traits and potential hobbies that match your unique genetic constitution. For instance, your DNA results may show that you have a genetic predisposition to excel in skiing or that your body composition is suited to activities like hiking. Having this information could help you plan out holiday activities that your children will truly enjoy.
References: