If you've started to notice what aging does to your skin, you may have begun searching for retinol cream or other skincare products to help combat the signs of aging.
While no cream or serum can fully reverse or prevent the signs of aging entirely, there are numerous products out there capable of minimizing the appearance of wrinkles, sagging and skin discoloration for as long as possible. Perhaps one of the most frequently recommended products is what's known as retinol cream.
Retinols, often available in creams and serums, are derivatives of vitamin A, the substance in our body responsible for cell renewal and turnover. This product, when added to topical skincare, can brighten skin tone, reduce acne, and help your skin produce more collagen, to fight the signs of aging and make your skin look younger.
What is Retinol Cream and How Does it Work?
Retinol, similar to other retinoids, is a form of vitamin A derivative. It's particularly effective at exfoliating the skin on a cellular level, creating a brighter, more youthful appearance. By promoting cell turnover, retinol cream helps to keep your skin looking fresh, while improving your production of collagen, so you're less likely to experience issues with skin sagging.
In some cases, retinols can also work as an antioxidant, attacking the visible signs of aging caused by free radicals in your environment. Most dermatologists consider retinol cream to be the gold standard in skincare. Sometimes, doctors even prescribe retinol to people with acne, red spots, and hyperpigmentation.
Research consistently proves that retinol stimulates fibroblasts in the skin to synthesize the development of new collagen fibers, and remove degenerated elastin fibers. This means your skin stays as healthy and tight as possible.
The cell turnover capabilities of retinol also help with various other issues, such as reducing inflammation, evening out skin tone, and reducing the risk of breakouts.
What are Other Benefits of Using Retinol Cream?
Retinol is a well-tolerated skincare substance, and one of the treatment options with the fewest potential side effects compared to other retinoids. There are many benefits to using retinol, but some of the most significant include:
Relief from acne: Cell turnover in the skin helps to prevent clogged pores and keep natural oils spread evenly across your skin. This can help to protect against acne, and even reduce the appearance of acne cars which might have developed over time.
Reduced signs of aging: For the purpose of anti-aging, retinol is one of the most used and most commonly studied substances on the market. This anti-aging treatment constantly proves itself to be a valuable tool for reducing wrinkles and sagging associated with aging.
A more even skin tone: The ability of retinol to stimulate skin cell turnover allows for the development of brighter, more even-looking skin. Dry and dull skin is exfoliated away and replaced with stronger, smoother skin with fewer imperfections.
Improved collagen production: Collagen is critical to maintaining a youthful and healthy appearance, as it helps to fill in wrinkles and keep your skin looking bouncy and elastic. By encouraging collagen production, retinol teaches your skin to fight back against aging alone.
Skin repair and skin brightening: The exfoliating effects of retinol cream help brighten the skin. In some cases, retinol can even help to repair other common issues with your skin, such as sun spots or dark spots from over-exposure to the sun.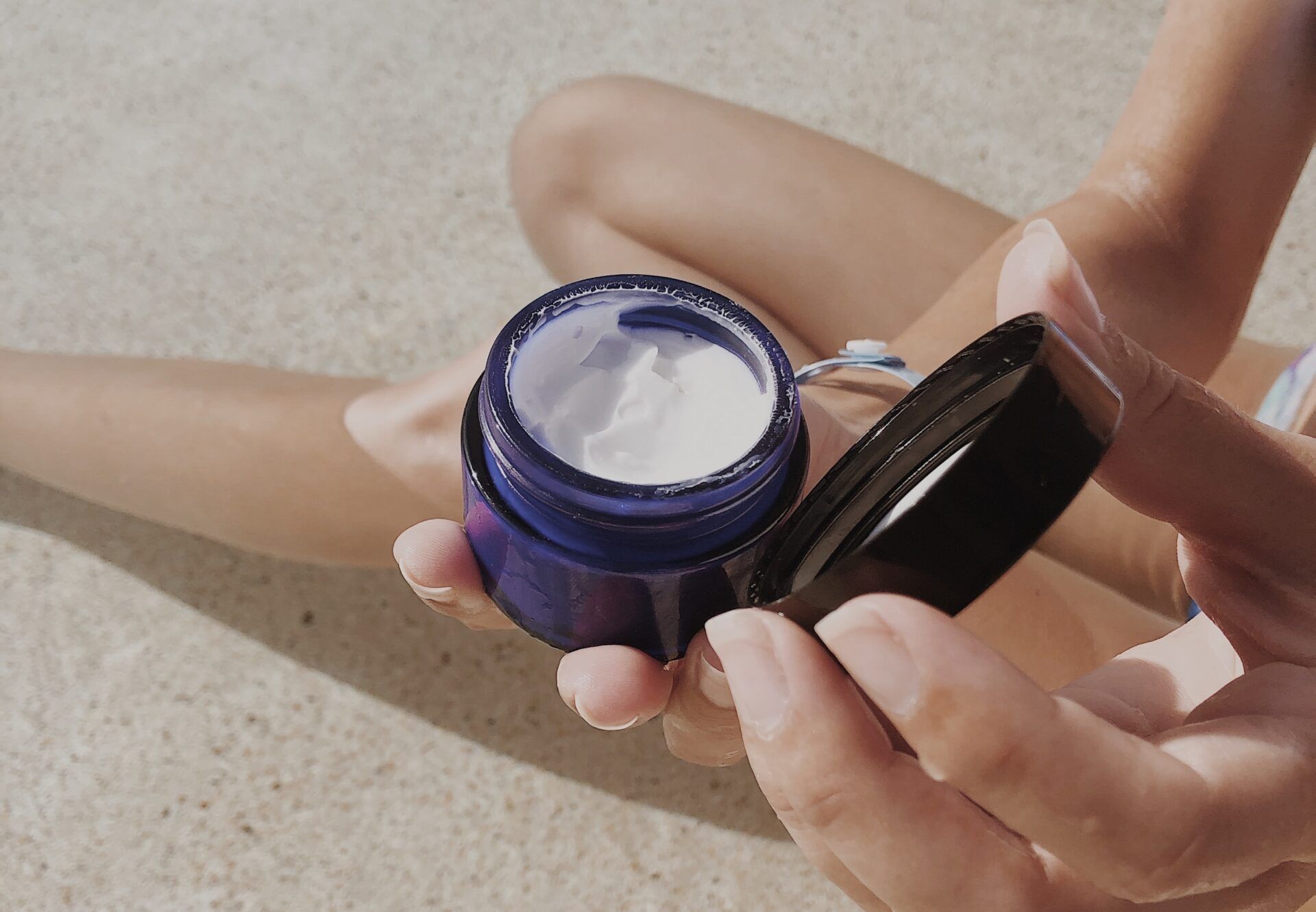 Potential Risks or Downsides of Using Retinol Cream
Unfortunately, retinol might not be ideal for everyone. Some retinoids, including stronger retinol formulas, can be quite harsh on the skin, causing redness and dryness. Often, to avoid these issues, people using retinol are recommended to add only a small amount of retinol at a time to their routine.
Depending on the strength of the retinol you're using, your dermatologist might also recommend using other substances to moisturize and protect the skin. Alternatively, if you have pre-existing conditions including eczema or rosacea, you may be advised to use only very low-strength retinol products.
Unwanted side effects of retinol can include:
In very rare cases, you may experience unpleasant stinging, swelling, and discoloration of the skin, in which case, it's best to seek medical care and stop using your retinol cream. Perhaps your specific cream is too strong of a formula for you. Fortunately, for most people, retinol creams can be used relatively risk-free, provided you know how to use them correctly.
How to Use Retinol Cream Safely
The first step to using retinol correctly, is knowing what kind of care you need for your specific skin. If this is your first time with retinol, you'll probably want to start with a retinol cream that has a very low concentration of the ingredient, usually between 0.01% and 0.03%.
Use a very small amount of the product on a small patch of skin to spot-test the treatment for 24 hours before you begin using the substance regularly. This is called a 'patch test'.
It's also worth researching whether retinol is suitable for you if you have pre-existing skin conditions. If you have very sensitive skin, it's best to avoid retinols, because they can make your skin even more vulnerable.
Other tips for using retinol safely include:
Know what age to start using retinolt:Most people start using retinol cream in their early 30s. This is when most people begin to notice significant signs of aging on their skin.
Take it slow: Remember retinol can be quite an agitating ingredient for the skin if you're not careful. Start with a low percentage in your formula, and a small pea-sized amount, used twice per week. This will give your skin a chance to acclimate to the new kind of exfoliation. Gradually, you can upgrade to using your cream once a day.
Only use retinol at night: Retinol creams make your skin more sensitive to UV rays and sunlight will also reduce the performance of the product. With this in mind, apply your retinol only before you go to bed. You should also wear SPF 30 or higher sun creams during the day to keep your skin protected.
Don't just focus on the face: You're not limited to using retinols on your face. You can also tackle the signs of aging around your neck and decolletage area. If these zones are too sensitive for your current formula, consider mixing it with moisturizer.
Give it time: Retinols aren't an overnight solution to the signs of aging. Harvard reviews indicate it will take around 6 months before you begin to see the impact. While some people will see a difference earlier than this, it will be important to continue using your retinol regularly and caring for your skin as patiently as possible.
How to Choose a Quality Retinol Product
There's no one-size-fits-all when it comes to choosing the perfect skincare, but there are certain things you can do to improve your chances of finding the right retinol cream. Start by making sure you know what strength you need.
If you've never used retinol before or have sensitive skin, stick to a low-strength formula between 0.01 and 0.03%. As your skin becomes more used to retinol, you can gradually increase from 0.03% to something a little closer to 0.3%.
High-strength retinol is generally only recommended for those with the most stubborn skin concerns or deep-set wrinkles. Something between 0.3% and 1% might be necessary in these cases.
It's also worth:
1. Making sure the retinol is stable
Check the ingredients in your retinol cream (outside of the retinol) to ensure the ingredient is stabilized. For instance, water-based retinol products are often encapsulated in a membrane or liposome, which allows the active ingredient to break down over time.
If you're not sure what kind of other ingredients you should be looking for, or avoiding when seeking out the right retinol cream, it helps to speak to a dermatologist.
2. Check the packaging
While you should always judge a book by its cover, it's worth checking the packaging for your retinol before buying it. As a delicate substance, retinol typically shouldn't be exposed to a lot of light. Products in opaque packaging may be more likely to last longer.
Aside from looking for an opaque tub, you should also be searching for air-tight containers which don't allow heat and oxygen to access your sensitive retinol cream.
3. Do your research
Finding the right cream for your anti-aging routine shouldn't be a process you rush. Take the time to get to know the brands available for your ideal product, and learn as much as you can about their reputation. There are plenty of reviews and testimonials out there to help move you in the right direction.
Check the ingredients on the labelling, and look them up if you're not sure what the words mean. It's even worth looking into whether the company you're buying from has published any studies or reports on the efficacy of their cream in the past.
Protect and Enrich Your Skin
Remember, while retinol is one of the best ingredients out there for anti-aging skincare, there are countless other options available as well. Products such as amino acids, niacinamide, and rosehip oil might be suitable for those who have skin that doesn't respond well to retinol.
Check your genetic skin profile, available through CircleDNA, to determine what kind of anti-aging products might be best for you, and to find out your genetic skin traits. Retinol is likely to be a good choice if you have a mid-to-high risk of:
Wrinkle formation (mature skin age)
If you have a high risk of sunburn, or extremely sensitive skin you may want to look into retinol alternatives, which might be better for your sensitive skin. Read your genetic skin profile from CircleDNA, seek advice from a dermatologist, and go from there.