Mental health gifts may be one of the best ways to show your loved ones you care about their emotional health. After all, when someone is struggling with their mental health, various other aspects of their life become a lot more complicated.
Mental health struggles get worse over the holidays for many people, as it's common to find the holidays stressful, and that gets exacerbated by the 'winter blues'.
When we're dealing with high levels of stress, anxiety, or feelings of depression, the side effects on our mental wellness can influence our relationships, career, productivity, and even our weight. If not managed, mental health struggles can also lead to a lot of unhealthy coping mechanisms.
Unfortunately, mental health issues are on the rise. According to the World Health Organization, the number of cases of anxiety and depression reported globally have increased by 25% since 2020. It's no wonder why mental health gifts are growing increasingly popular.
By giving your loved one a gift related to improving their mental health, you're truly showing up for them and recognizing what matters most: Their mental health.
Gifts related to improving your loved ones' mental health are a thoughtful way to show your love this Christmas.
So, if you're looking for last-minute Christmas gifts or stocking stuffers, you can't go wrong with a gift related to mental health and self-care. (Check out these ideas for a mental health self-care gift basket.)
Below are some of the best gift ideas for boosting mental health: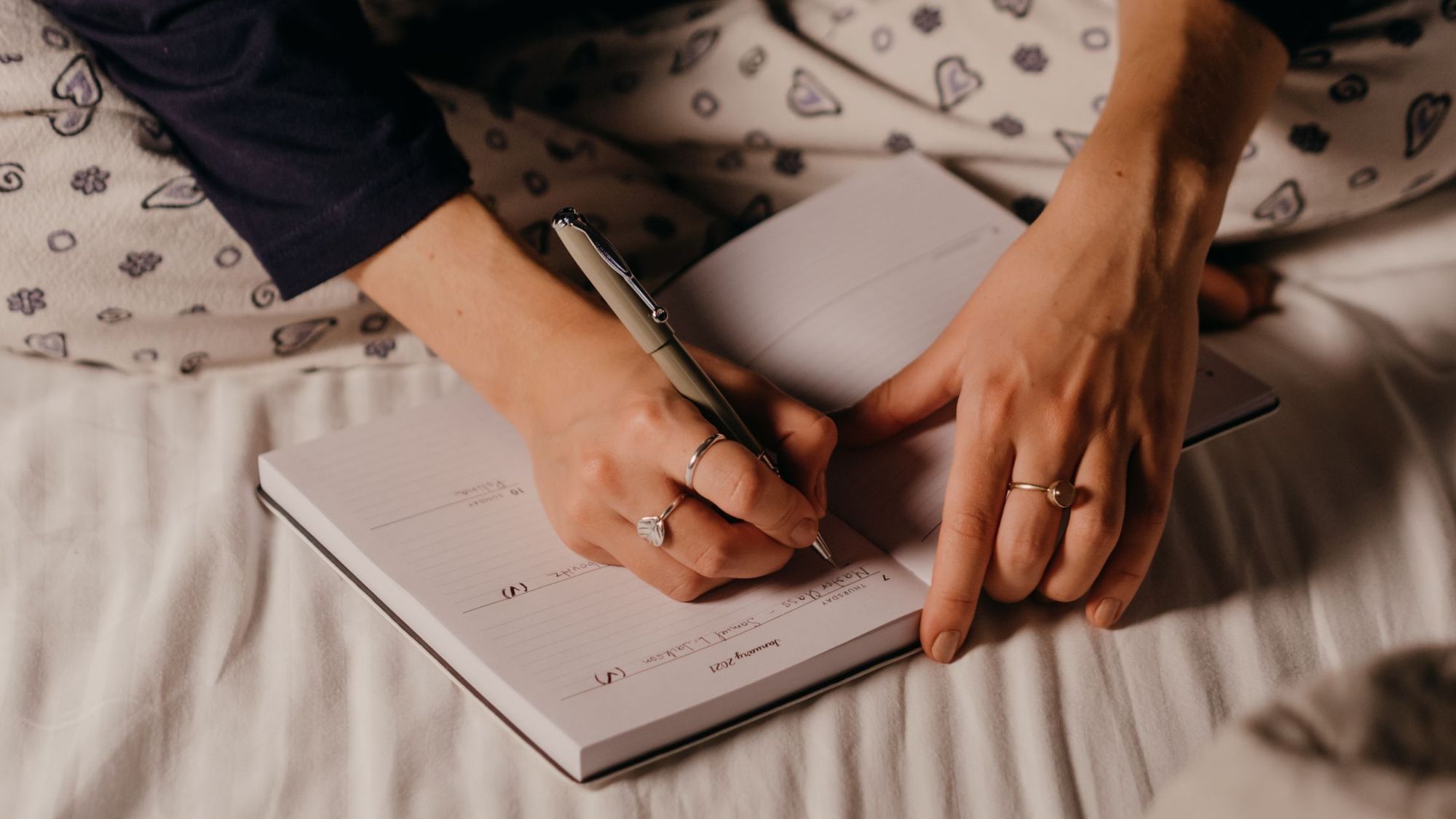 1. Journals
A journal can be one of the most effective tools for people suffering from stress, anxiety, and depression. Journals give people a way to write down their thoughts and process their complex emotions without having to speak to another person.
Journaling can also help someone get to know themselves better and develop a stronger sense of self, which improves overall mental health.
Writing in journals can also be a good way to encourage mindfulness and gratitude.
You can even buy your loved one guided journals with journal prompts, such as gratitude journals, which can very positively impact mental health.
If your loved one is new to journalling, you could consider purchasing a journal alongside an app subscription where they can learn how to effectively write down their thoughts. Alternatively, print out some tips from articles online to share with your gift recipient as part of their gift.
As mentioned, some journals even come with prompts built-in, to help encourage people to dive a little deeper into everything from their dreams, to their goals and fears.
When people buy themselves journals, they tend to go for the cheaper, less 'pretty' ones. When you buy someone a journal as a gift, you can get them a really nice one with high-quality paper. Maybe you'll even choose a journal with a motivational message on the cover, such as this "What's The Best That Could Happen?" journal from Society6.
A journal is an easy last-minute gift to buy at any local bookstore or stationary store. They can even make a great stocking stuffer.
2. Weighted Blankets
Snuggling up under a cozy blanket is one of the best ways to unwind after a stressful day, especially if it's a weighted blanket.
Weighted blankets are particularly beneficial for anyone experiencing high levels of stress and anxiety. They work by mimicking a therapeutic technique called "deep pressure stimulation".
Essentially, weighted blankets apply small amounts of pressure to your body, to simulate the effects of being wrapped up in a nice, soothing hug or cuddle. Weighted blankets can assist in regulating the nervous system, slowing your heart rate, and breathing, so you can more easily relax.
They're also a fantastic tool for people who have trouble sleeping. By activating the parasympathetic nervous system, weighted blankets help to prepare your body for a good night's rest.
Check out these lovely weighted blankets from Sunday Citizen.
Make sure you know the weight of your intended gift recipient before buying a weighted blanket. The best products should be around 10% of the person's overall weight.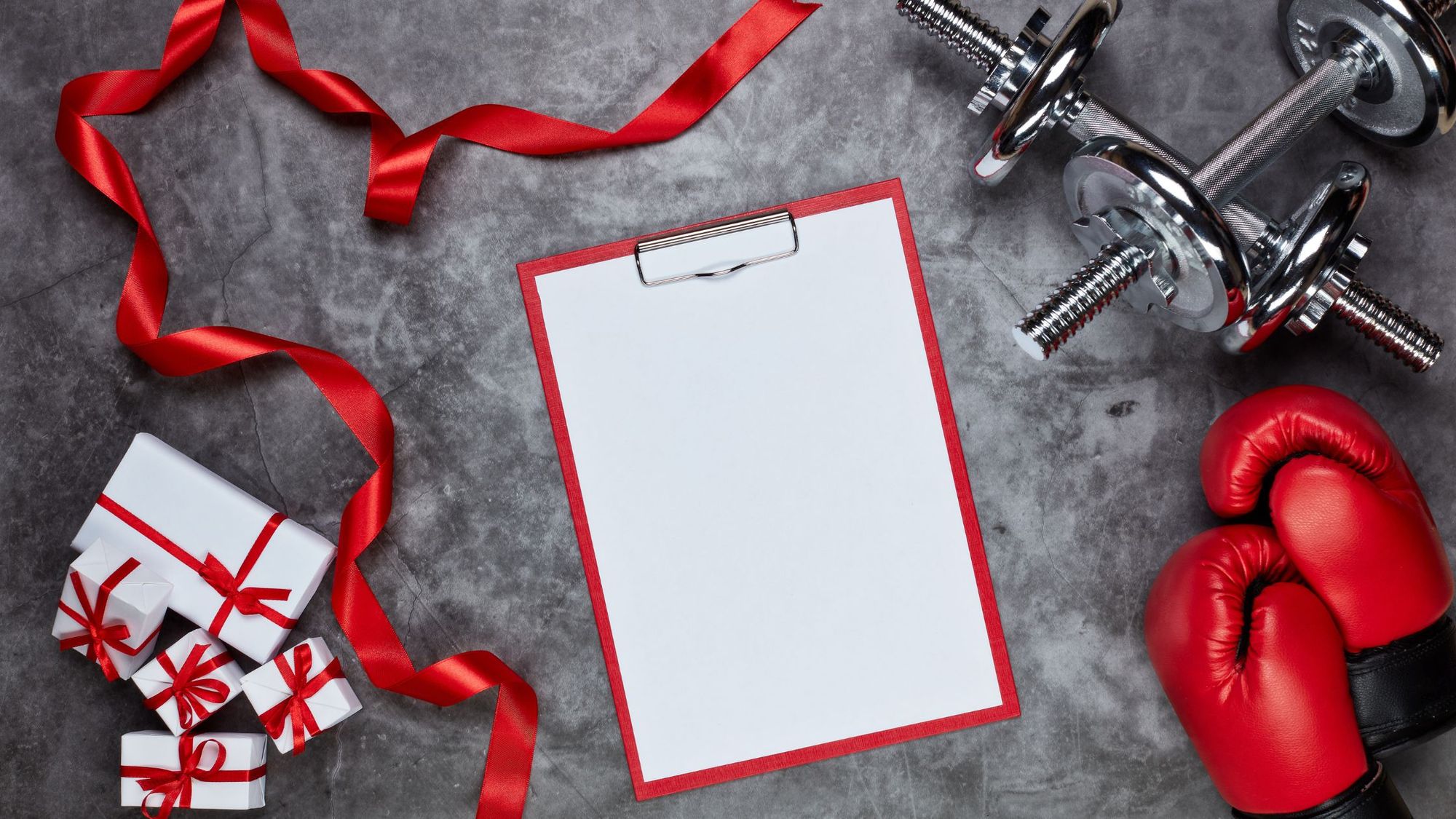 3. Fitness-Related Gifts
Why not give the gift of exercise as a mental health gift, in the form of a gift card for personal training sessions, yoga classes or spin classes? Or, what about this resistance band set to make home workouts easier, or this Bellabooty belt for at-home hip thrusters?
Physical activity has a direct impact on our mental and emotional well-being. Exercising releases endorphins, which help to chase away feelings of depression and anxiety. Check out these other mental health benefits of exercise, and you'll see why fitness-related gifts make awesome mental health gifts.
Committing to good physical health and consistent exercise can also be a great way to improve our self-esteem and confidence. Regularly doing home workouts, weight lifting, dancing, going to indoor cycling classes and performing other activities can all help people look and feel healthier (both emotionally and physically). Plus, investing in someone's fitness also means you help improve their overall health, too. The more we exercise, the healthier our muscles and organs become. Exercise can even contribute to a more powerful immune system.
4. Spa Gifts
What better way to brighten the day of a friend or family member suffering from a mental health issue, than with a fantastic spa visit? Spa gifts can include a number of therapeutic treatments ideal for promoting good mental wellness.
A relaxing massage gift certificate is always a great gift. It's perfect for helping your overly-stressed loved one get rid of built-up tension. Some spas offer aromatherapy, acupuncture, and acupressure too.
All you have to do is drive to your local spa and ask the person at the front desk for a gift certificate. This makes a great gift or stocking stuffer.
You could also look for gifts which allow your loved one to enjoy some spa-style treatments at home. Purchase a self-massager for someone with high levels of stress, or opt for something simple, such as a selection of face masks, and bath bombs.
5. Mood Lighting or Candles
Softly-lit string lights, rose-glow Himalayan Salt Lamps, or beautiful candles all make excellent mental health gifts because mood lighting is a real thing.
Lighting in a room can really impact our mental state, mood, and state of relaxation. The soft glow of candlelight combined with the beautiful flickering flame, for example, can help many people relax.
Decorating one's bedroom with softly-lit string lights or Himalayan Salt Lamps helps turn one's bedroom into a calming sanctuary. For example, salt lamps have the perfect peachy-pink glow that provides just enough light to read without overwhelming the senses.
Check out Getaway Candles or Bed Bath & Beyond's Himalayan Salt Lamp for mood lighting your loved one will enjoy.
6. Bath Salts
Some bath salts, such as this Milk Mineral Coconut Vanilla Bath Soak from Bathorium, contain epsom salts and certain minerals that help muscles relax, and calm the body and mind. A warm bath is a great way to de-stress anyway, but add some high-quality bath salts and the bath is suddenly a game-changer.
A package of lovely bath salts makes a great gift or stocking stuffer.
7. Mental Health App Subscriptions
Many of us struggle to care for our mental health effectively without a little guidance. Unfortunately, scheduling appointments with counselors, therapists, and hypnotherapists isn't always easy. The good news is you can still access some fantastic guidance on meditation and self-care with nothing but a smartphone.
Mental health apps come in a range of different options, from tools which focus on overcoming specific struggles (such as disordered eating or depression), to guided meditation apps. Signing your loved one up for an app subscription will mean they can access all of the advanced features available from one of the top-selling products in the digital market, without the expense.
Consider an app such as "Calm" for relaxation or guided meditation, or the "BetterHelp" app if you want to give your loved one access to a licensed therapist on-demand.
8. Light Therapy Lamps
If you're looking for mental health gifts with multiple practical uses, a light therapy lamp could be an ideal gift. Many people suffer with their mental health more during the winter months, because they're exposed to less of the vitamin D and sunlight, they need to feel their best.
During these darker times, bright light therapy can be an excellent way to get a person's mood back on track. Light therapy lamps are easy to use. All you need to do is sit down next to the light for a specific period of time, and soak up the positive vibes.
Some light therapy lamps also come with bonus features, such as sunrise alarms which gently wake people up from sleep with gradual illumination. There are also tools with built-in sound therapy options too, such as reassuring rhythms for stressful moments.
Since some light therapy lamps are quite large, make sure your intended recipient wants one of these before buying it, and has room in their home for it.
Smaller light therapy such as this portable, hand-held and travel-sized red light therapy device is one that most people would have room for since it's a conveniently small size.
9. Gift Certificate for Music Lessons
Music is a surprisingly powerful tool for mental health. The right songs can completely change our emotions, slow our heart rates, and even inspire us to be more creative. While any kind of musical solution can be a great choice when looking for mental health gifts, few options will be more effective than actually teaching someone to create their own music.
Working with a music teacher on singing lessons, piano, or guitar will help someone to improve their confidence and self-esteem. Music also offers us a great creative outlet when we're feeling overwhelmed and stressed.
Learning how to sing can calm the vagus nerve, which releases calming hormones into the bloodstream, reducing anxiety. Additionally, all forms of music lessons give us something specific to focus on. This can be particularly valuable when we're struggling to overcome anxious thoughts.
10. Foods for Mental Health
Mental health gifts can be delicious too! Many people don't realize certain nutritional deficiencies can have an impact on their emotions. People lacking in Vitamin B6, B9, and B12 can often suffer from higher levels of anxiety and depression.
This Daily Uplifter from 'Uplift Foods' makes a great stocking stuffer.
To tackle nutrition-related mental health issues, many innovators have created special supplements, intended to boost mood and address deficiencies. If you want to avoid buying someone supplements for the holidays, you can also stick to simple food subscriptions, which deliver fresh fruit, vegetables, and spices to someone's door on a regular basis, to help them enhance their diet.
11. Art Supplies
Art therapy is rapidly gaining attention as an excellent complementary treatment for mental health disorders. Studies show art therapy can assist in improving the confidence, self-esteem, and overall well-being of participants, by giving them a positive outlet for their emotions.
Creating something, whether it's a beautiful canvas or a new piece of pottery, is a great way to focus the mind, and draw your attention away from stressful thoughts. Creative activities such as painting, drawing, and sculpting are also calming and meditative.
If you're not sure what kind of artistic activity your loved one might be interested in, you could consider giving them a gift card for a local art store. Alternatively, provide a range of different options to choose from, such as paints, coloring books, cross-stitch patterns and DIY pottery kits.
12. Acts of Service
The best mental health gifts don't have to be physical items. Sometimes, the best way you can support someone you love during a difficult time, is to provide them with extra assistance in an area where they might be struggling. You can create your own "gift cards" at home, which the recipient can trade-in for different acts of service, such as cutting the lawn, cleaning the house, helping them organize their closet, or cooking a meal.
Often, when we're struggling with our mental health, these simple activities can seem incredibly overwhelming. During difficult moments when your loved one doesn't have the energy to tackle these chores on their own, knowing they can ask you to swoop in can be very beneficial.
Ask yourself what your friend or family member tends to avoid most when they're feeling down. Your acts of service could include everything from walking the dog, to babysitting the kids for a couple of hours.
13. At-Home DNA Test
When it comes to gift giving, it really is the thought that counts. If you know someone in your life is going through a difficult time, choosing the right mental health gifts could be the perfect way to show how much you care.
For a truly unique gift idea, why not help your loved one get to know themselves a little better, combat an identity crisis, and develop a stronger sense of self? A CircleDNA test will provide your loved one with over 500 reports and DNA insights about themselves, helping them truly understand themselves better by getting information about what their genetic code says about them. They might even uncover some genetic talents!
It'll give them insight into their personality traits, gifted traits, behaviors, and even what kind of nutritional deficiencies they might be struggling with which could be impacting their mental health.
Once they know exactly what's in their DNA, your friend or family member will be able to make a more informed decision on how to boost their wellbeing. When it comes to mental health gifts, this is a great one.
Order a CircleDNA test here, or simply order a CircleDNA gift card here so that your loved one can choose the exact DNA test with the exact reports they want the most.
A CircleDNA gift card in the stocking or inside their Christmas card will be a really cool surprise on Christmas day.
References:
WHO: COVID-19 pandemic triggers 25% increase in prevalence of anxiety and depression worldwide,https://www.who.int/news/item/02-03-2022-covid-19-pandemic-triggers-25-increase-in-prevalence-of-anxiety-and-depression-worldwide
NCBI: How Do Music Activities Affect Health and Well-Being? A Scoping Review of Studies Examining Psychosocial Mechanisms. https://www.ncbi.nlm.nih.gov/pmc/articles/PMC8455907/#:~:text=Playing a musical instrument was,motor%2C cognitive and social processes.
NCBI: Art Therapy: A Complementary Treatment for Mental Disorders. https://www.ncbi.nlm.nih.gov/pmc/articles/PMC8397377/