Gift ideas for health nuts are always great gift ideas for anyone you know who prioritizes their health. When you're shopping for holiday gifts for your loved ones this year, why not implement a core theme of health and wellness? Gift ideas for health nuts don't have to solely be fitness or diet related.
Health-related gift ideas can also include gifts for mental health, skin health, hair health, and gifts that help people sleep better since sleep is so closely tied to health.
Gift ideas for health nuts could apply to anyone you know who values their health over material possessions. Focus on a "health" theme for your holiday shopping list, and you likely can't go wrong. Think about gifts that relate to one's overall health and wellness, and your gift will definitely show them how much you care.
Below are some gift ideas for health nuts that are sure to be very appreciated: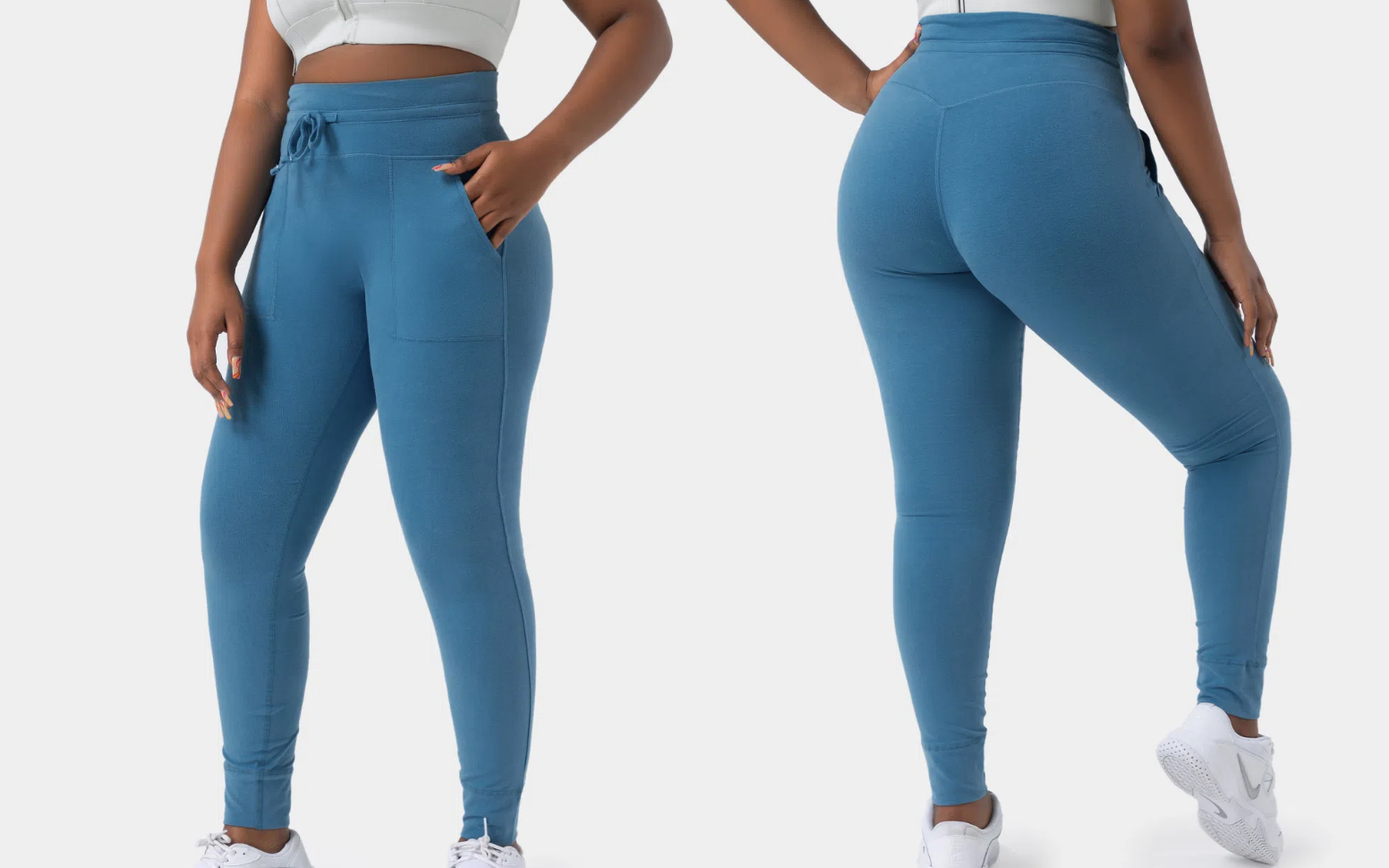 1. High-Quality Athleisure From Halara
Halara's clothes are as functional as they are stylish and comfortable. Designed to support people for intense physical exercise such as boxing, tennis or HIIT training, but also comfortable enough to lounge around in.
These Side Pocket Drawstring Sports Leggings from Halara are made to workout in, lounge in, and stylish enough to go out with friends wearing them. They're incredibly stretchy, comfortable, soft, and high-quality material.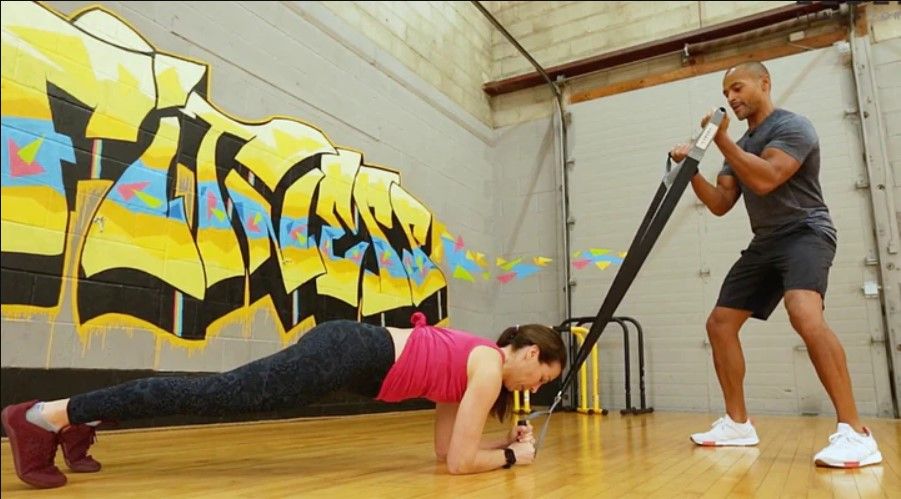 2. Home Gym HIIT System from Lebert Fitness
This new, multifunctional training system is the first of its kind and perfect for at-home workouts. This HIIT training system from Lebert Fitness is the perfect addition to a health nut's home gym. Working out with the Lebert HIIT System can help them boost metabolism, get stronger and improve their V02 max.
The best gift ideas for health nuts certainly include awesome additions for their home gym.
This product's ability to incorporate dynamic unilateral, rotational, and bilateral strength-building movements makes it the most effective at-home high-intensity trainer ever—perfect for beginner and hardcore athletes alike.
This innovative trainer allows you to leverage your own body weight as a tool to gain strength and improve muscular endurance through dynamic resistance. The level of resistance and difficulty is fully customizable. No weights or time-consuming setup required.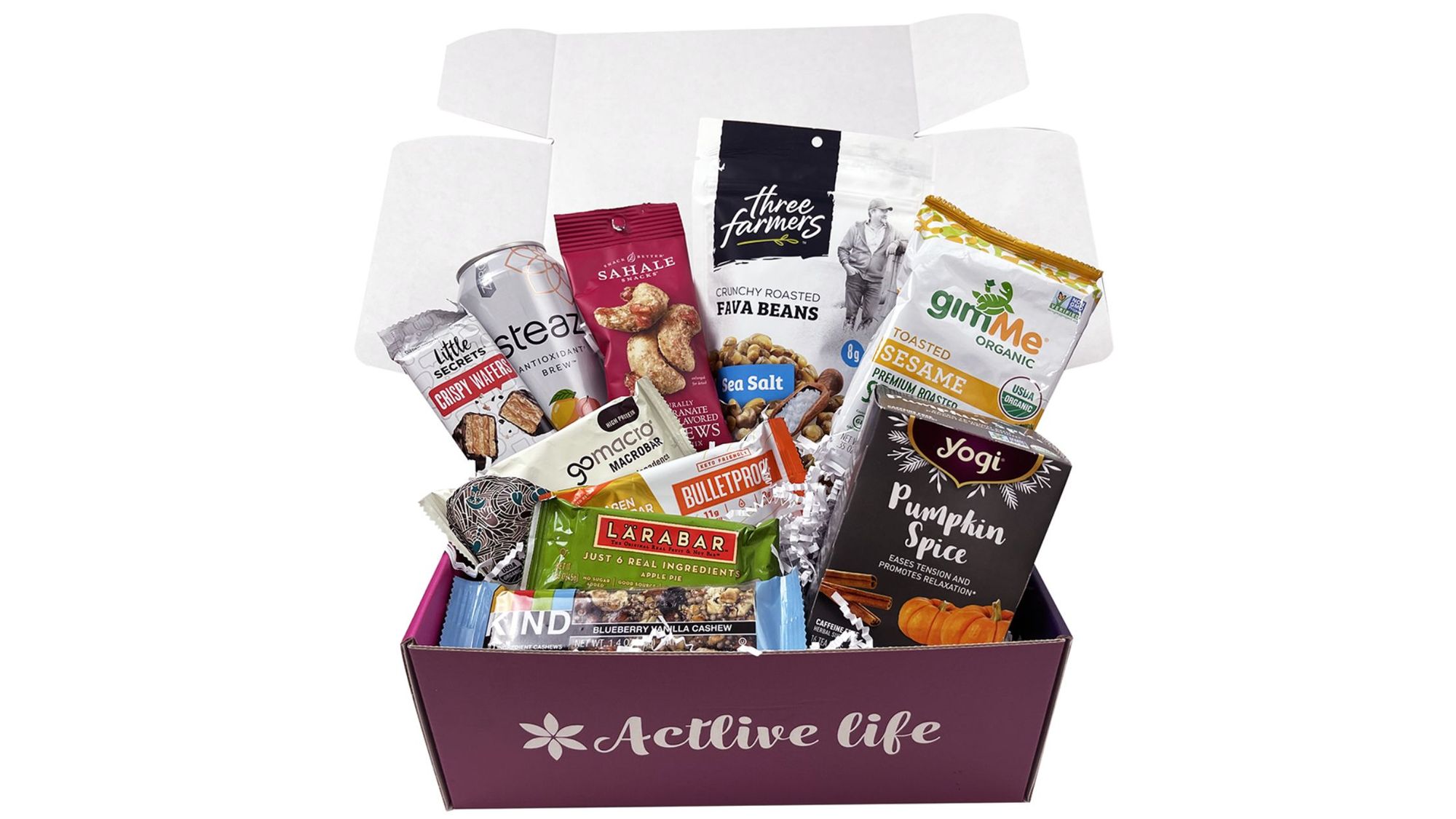 3. Healthy Snack Box Subscription
The gift of healthy snacks is definitely one of the best gift ideas for health nuts. Busy people don't always have time to hit up the grocery store, so the gift of a healthy snack box subscription is probably one of the most helpful gifts you can give.
Take a look at the snack box subscription from Active Life, or their other motivational fitness subscription boxes. With the snack box subscription, your loved one will discover new healthy snack brands and surely find some new favorite snacks.
In a snack box, they'll find a mixture of Keto, vegan, gluten-free and other diet-friendly snacks with the occasional non-healthy treat too. These are all high-quality treats from high-quality brands. Their dietary requirements can be entered when ordering the box.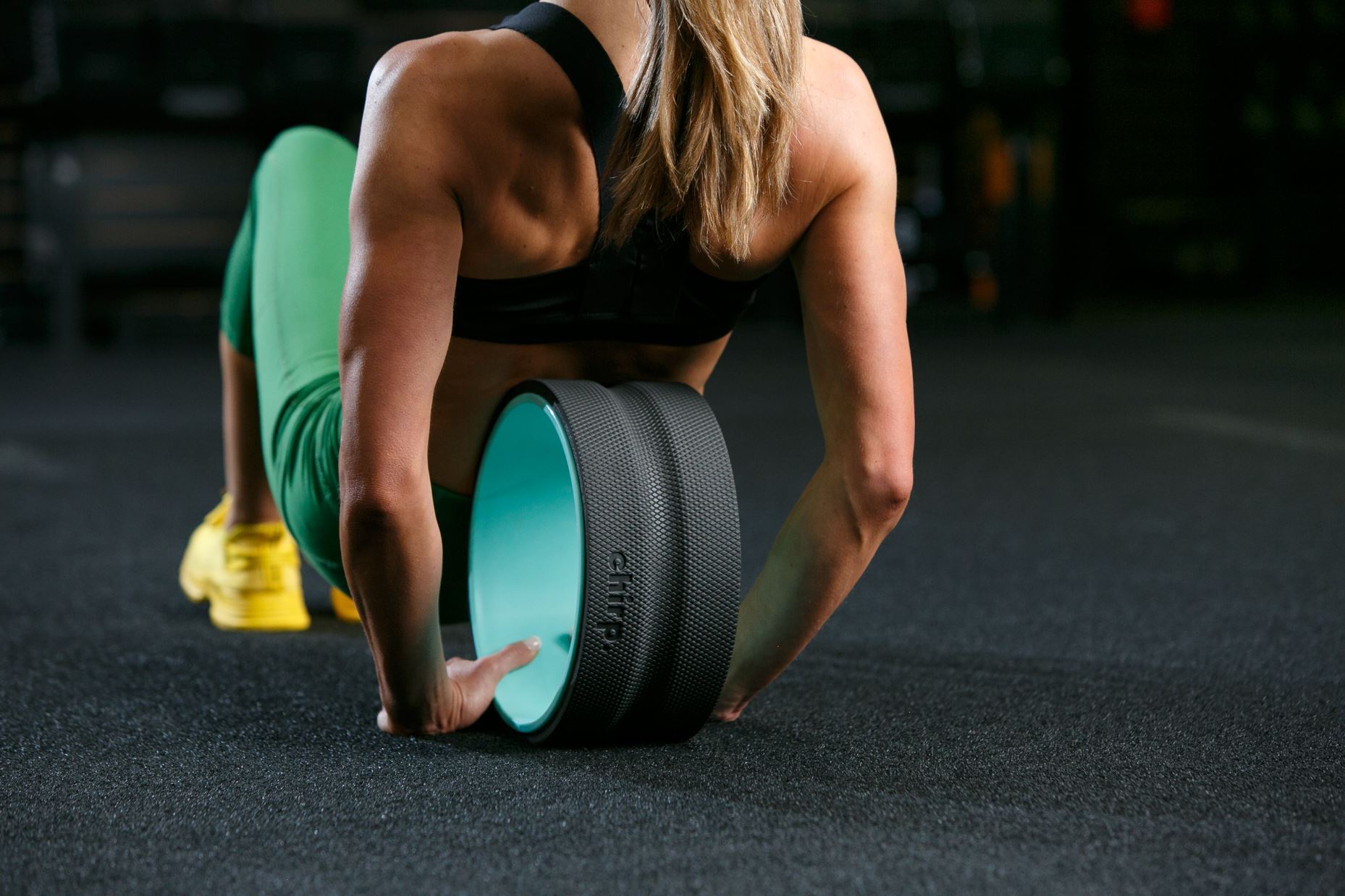 4. Chirp Wheel
Chirp Wheels are better than foam rollers. They're a new product for back and muscle relaxation, stretching, pain relief, after-workout recovery, and can even be used as a form of massage and pressure point release. After a long day of work, chasing around kids, or after a workout, it feels amazing to roll over one of these cushioned, ergonomic wheels to relieve pressure and have a moment of zen.
There are two specific advantages to Chirp Wheels over standard foam rollers—width and pressure. With standard foam rollers, the pressure is often too spread out over a large area to really be effective (think steamrolling with no real focus). Tight muscles need enough pressure to release tension. Chirp Wheels are five-inches wide with a patent-pending spinal canal, putting pressure where it's needed along the sides of the spine and between the shoulder blades. As the spine presses deeper into the spinal canal, muscles lining the vertebrae are stretched horizontally as well as vertically, allowing for a super relaxing four-way stretch.
Available in four diameters, different levels of pressure are delivered to relax and target sore muscles anywhere on the body, with three millimeters of maximum comfort foam padding and a rigid core that can hold up to 500 lbs. They are sold individually or in 3 and 4-pack bundles, with accessories available to provide even more custom massage options.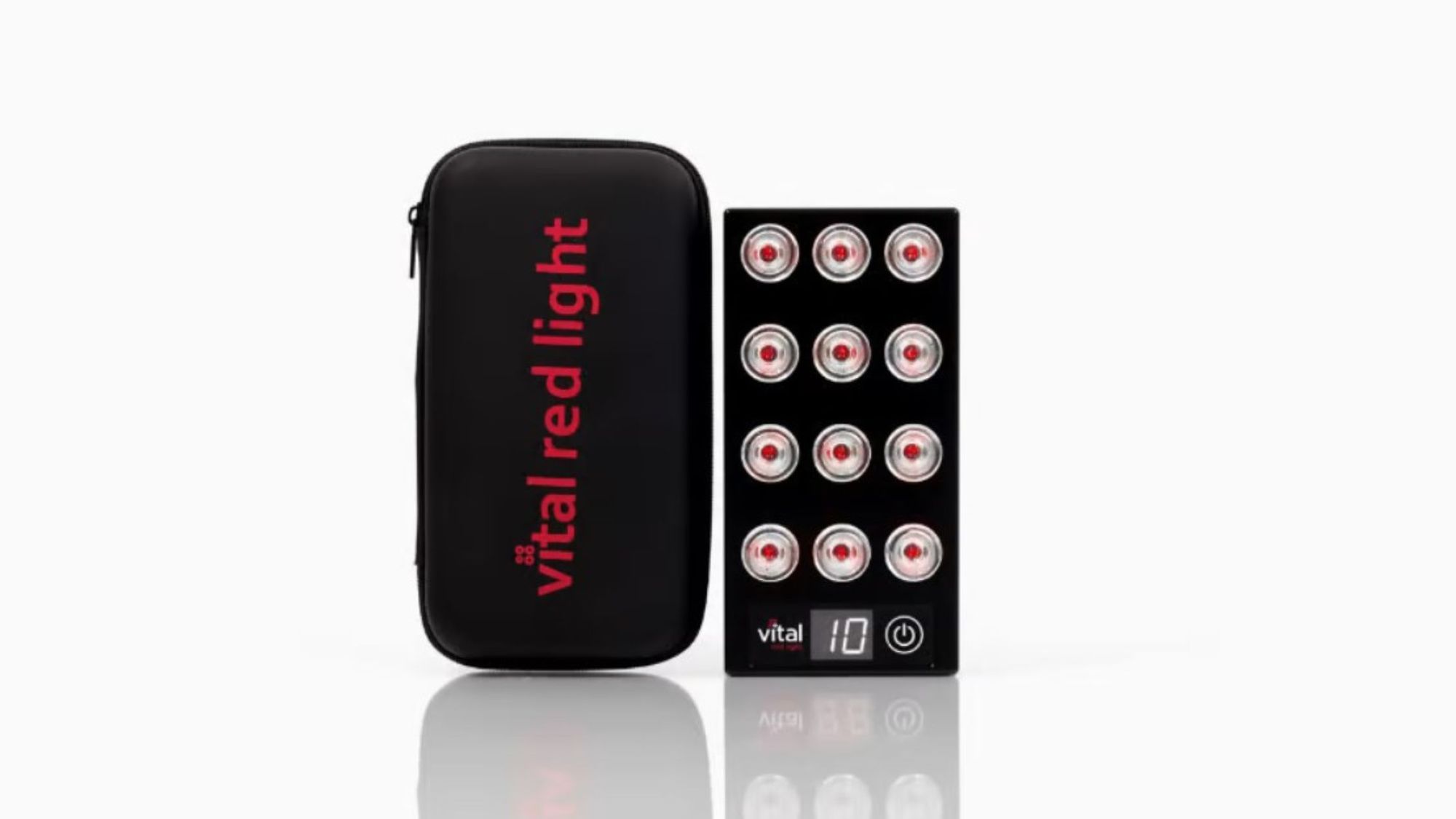 5. At-Home Red Light Therapy from Vital Red Light.
Red light therapy is beneficial for skin health, emotional health, and can even boost metabolism. The Vital Charge from Vital Red Light is a portable handheld light therapy device that delivers therapeutic red light wavelengths in an ultra-sleek design, easy to use at home. The device features a rechargeable lithium ion battery that lasts up to 4 hours for continuous use. Each device comes with a carry case, charger, stand, protocol guide, and safety glasses. Take this lightweight, portable device with you everywhere you goor use at home to never miss a beneficial red light therapy session again.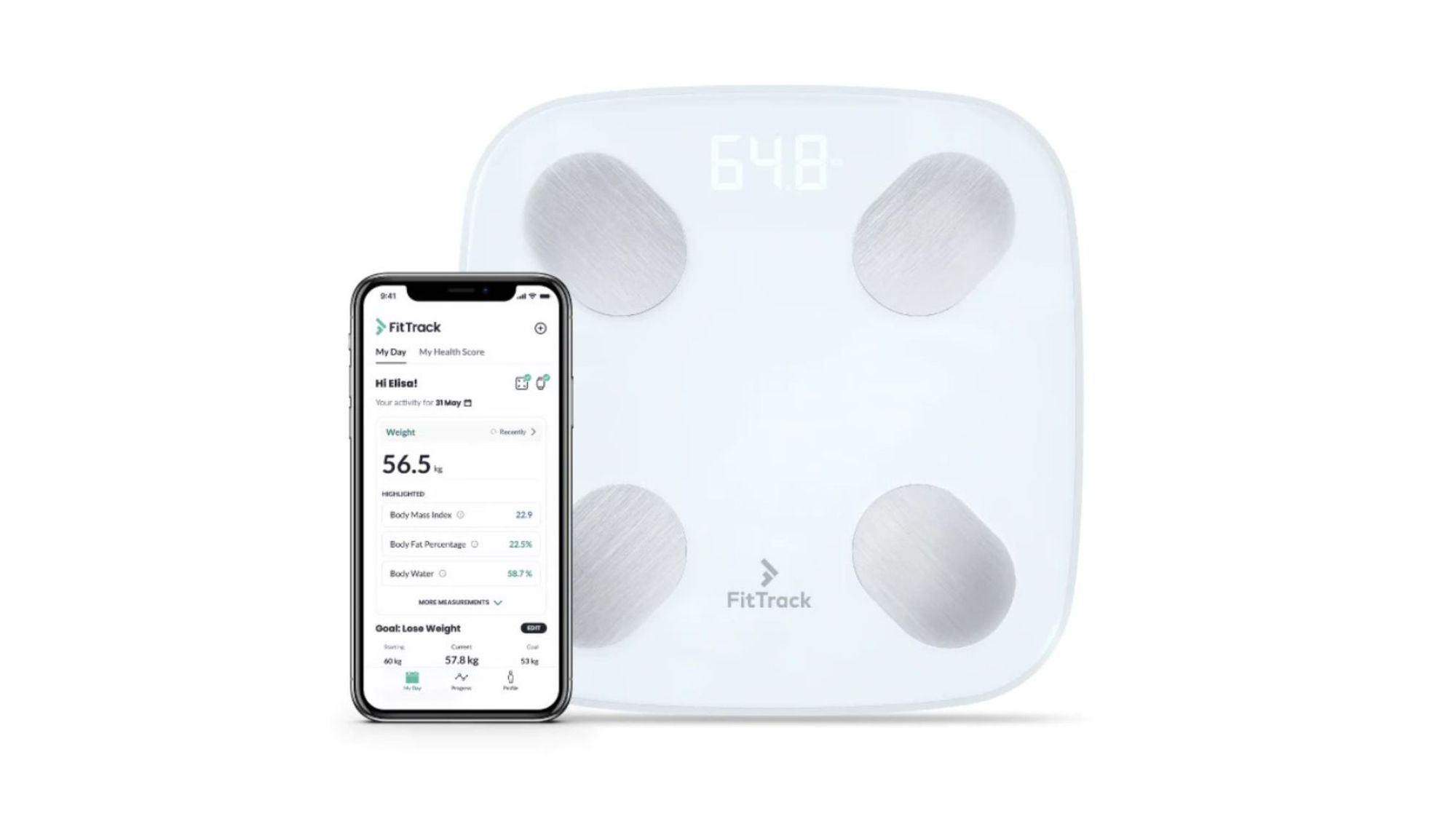 6. FitTrack Dara Smart Body BMI Scale
Everyone has different genetic body compositions, but we all need to stay aware of the percentage of fat we have in our bodies if we truly care about our health. FitTrack scales are a simple and effective solution to stay motivated, and stay on track of your body composition. Measure, track, and trend your body vitals over time with 17 health measurements at the comfort of your fingertips.
When standing on the FitTrack scale, a very low, safe electrical signal is sent from four metal electrodes through your feet. The electrical signal passes quickly through water that is present in hydrated muscle tissue but meets resistance when it hits fat tissue. This resistance is measured and input into scientifically validated FitTrack equations to calculate body composition measurements.
This accurate body composition scale helps people understand different body metrics that can be improved on for optimal health.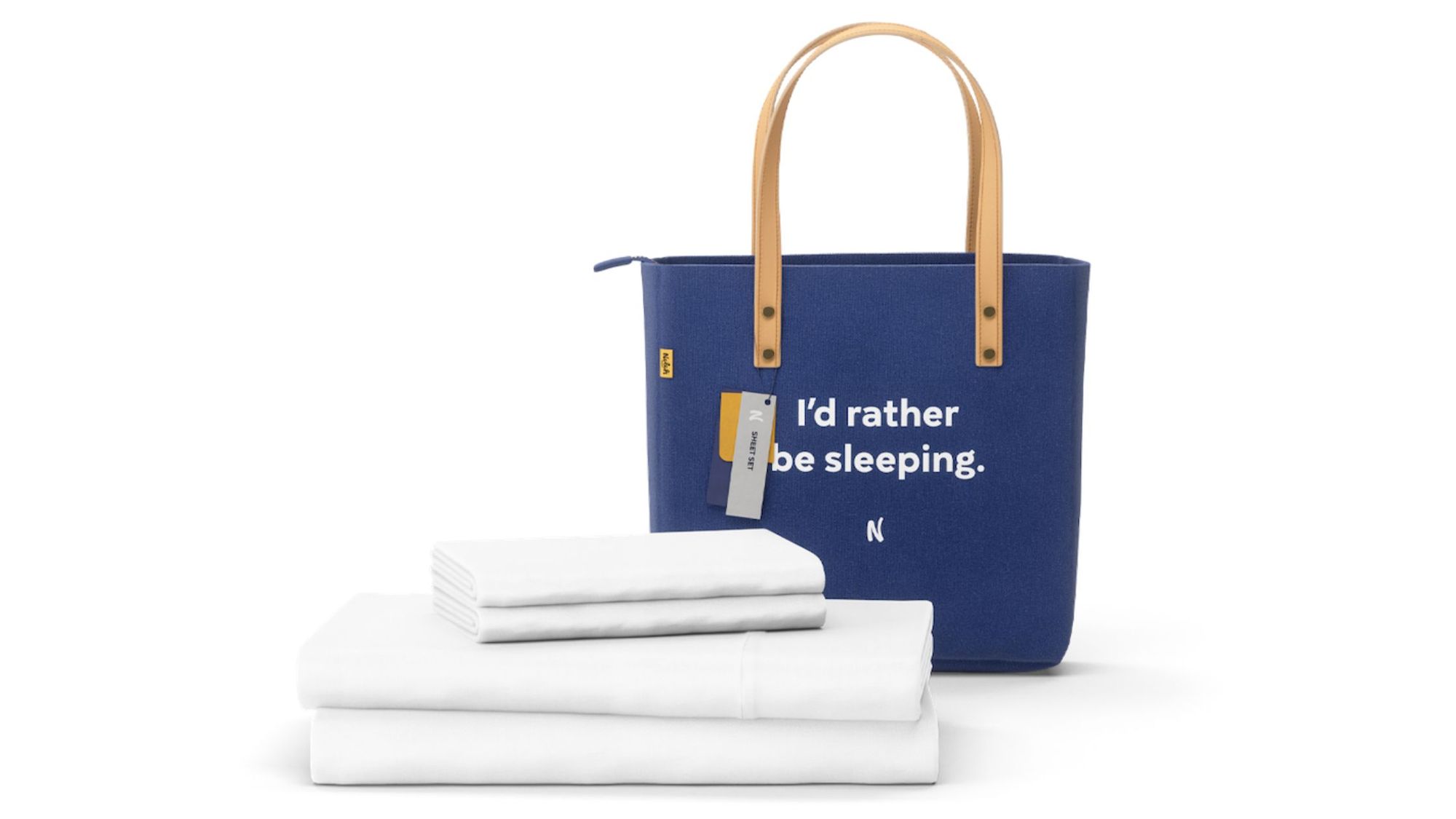 7. Nolah's Ultra-Soft Bamboo Sheet Set
Sleep is crucial for physical health and mental health. When it comes to sleep, a high-quality and ultra-soft set of sheets is a game changer. When your sheets are luxuriously soft against your skin, it's so comforting and inviting that it's easier to fall asleep. The overall comfort of the soft sheets helps people fall asleep, but the upgrade to their bed also is a comfort to anyone who is experiencing emotional lows.
Not everyone has high-quality sheets, but they truly can make all the difference. Therefore, one of the best gift ideas for health nuts who need better sleep is Nolah's Bamboo Sheet Set. These incredibly smooth bamboo sheets are breathable, cooling, and feel ultra-soft against the skin while wicking away moisture as you sleep, regulating temperature, and keeping allergens away. You should probably get a pair of these sheets for yourself while you're at it – they're that amazing.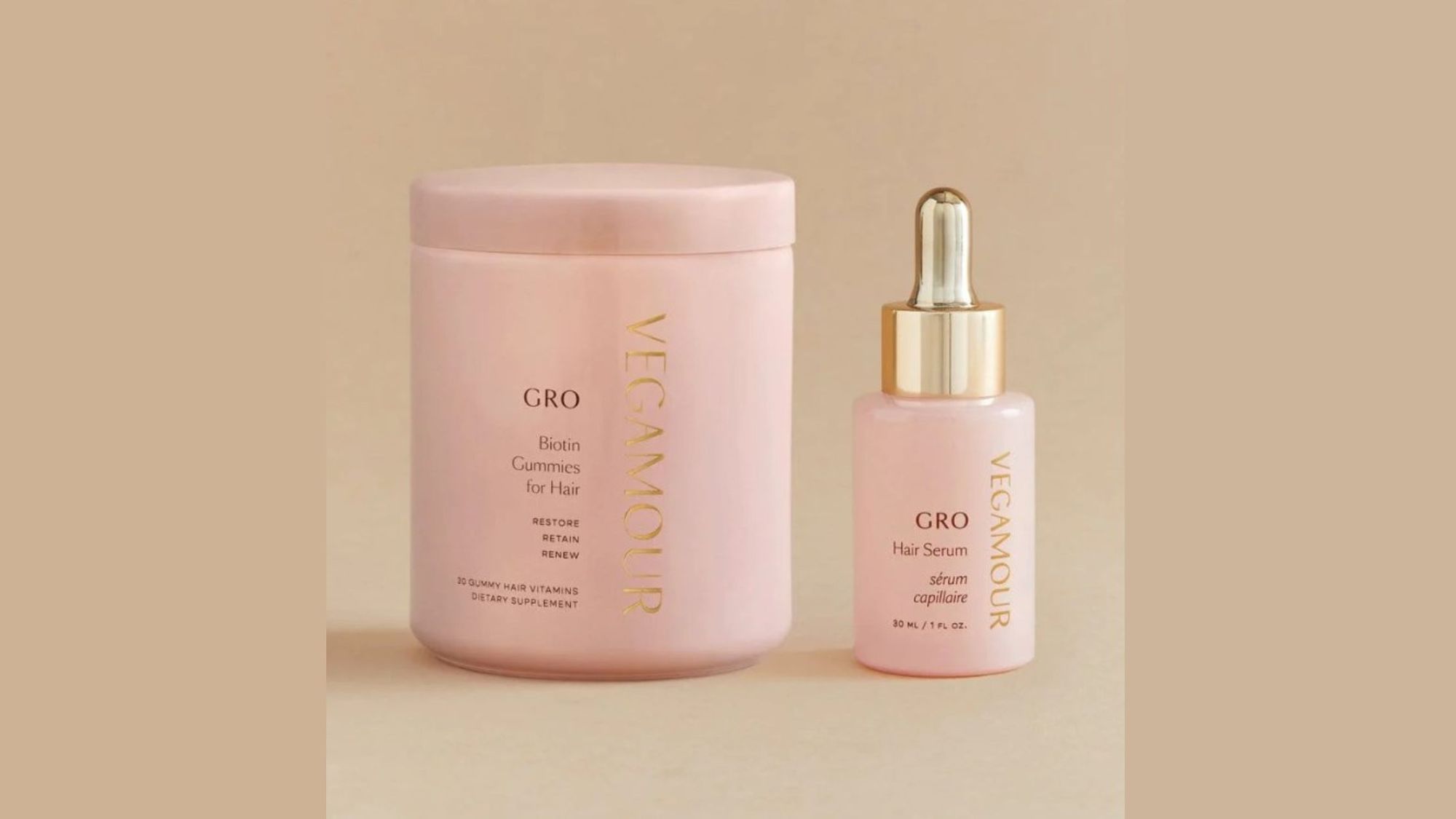 8. The Gift of Healthier Hair and Nails: Vegamour's GRO More Kit
Help your loved one improve the health and vitality of their hair with Vegamour's GRO More Kit, which includes GRO Hair Serum and GRO Biotin Gummies infused with essential vitamins. Use both daily for best results. When used consistently, they'll notice visible, noticeable improvement in their hair's health, fullness and vitality.
In addition to healthy hair, a daily biotin supplement like this one can also contribute to healthier nails and skin.
Vegamour's products are 100% vegan, cruelty free, hormone free, and all products are tested in a clinical lab setting for accuracy. These hair health products stimulate the hair follicles without harsh chemicals or carcinogens, while visibly increasing hair density. Vegamour nourishes hair with a delicious daily gummy fortified with biotin, folic acid, zinc, as well as vitamins B-5, 6 and 12. Plus vitamins A, C and E help to neutralize follicle-damaging free radicals. They truly will notice a difference after a few weeks of taking these vitamins.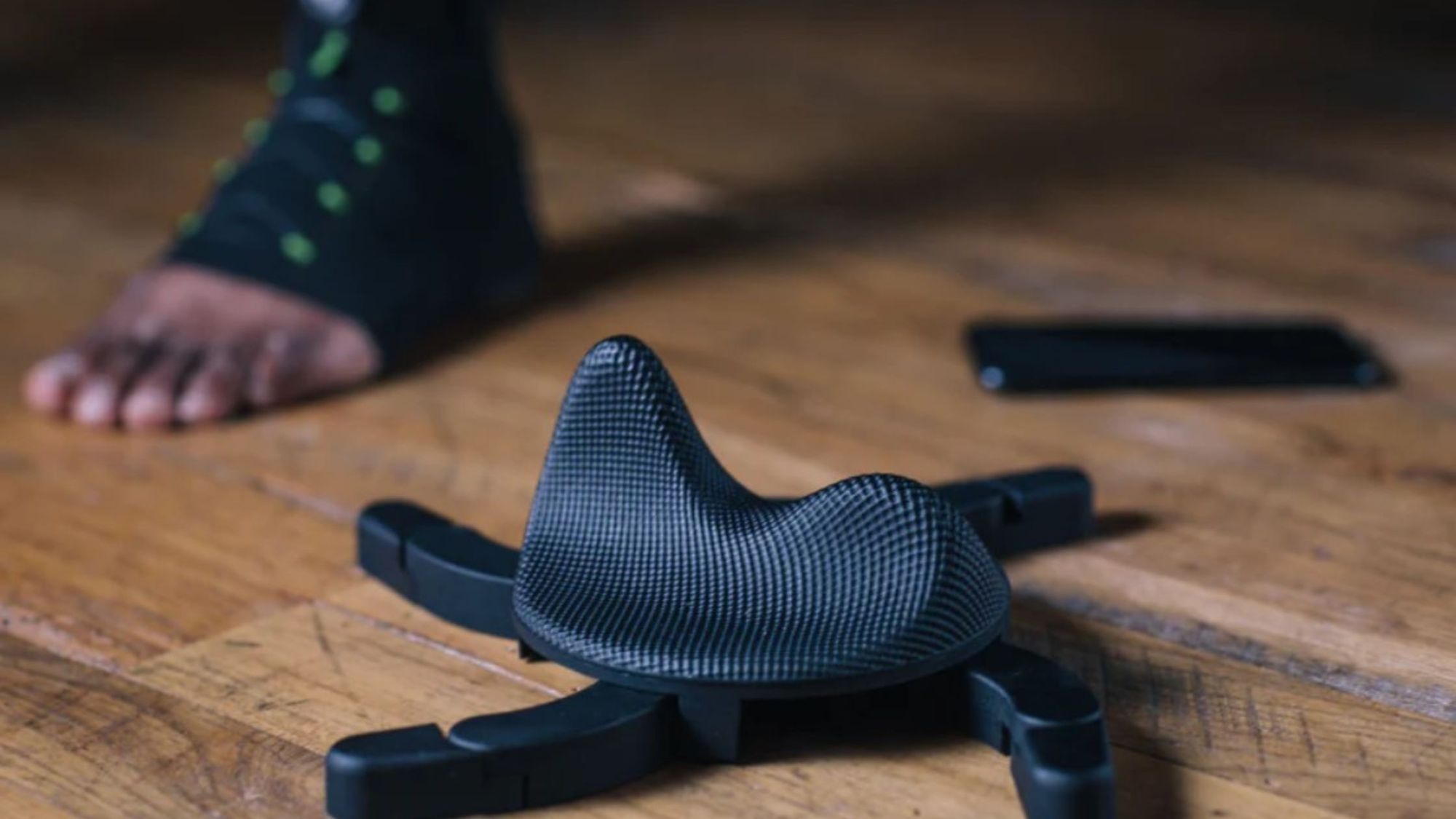 9. Arch and Foot Massager from Alleviate Therapy
Foot pain can deter people from exercising as much as they should. Foot pain is incredibly common. Whether your loved one is simply on their feet a lot, or they have a common foot condition such as plantar fasciitis, the gift of an at-home foot massage is sure to be a hit this holiday season. Give your loved one an arch and foot massager from Alleviate Therapy.
When there is too much load on your arch during daily activity, your body creates a build-up of painful scar tissue. Alleviate Therapy's patented tool delivers a professional-grade foot massage that boosts circulation and breaks up scar tissue – aligning your muscles and tendons, relaxing your arch into a normal posture, and relieving pain. Dual arch design reaches where other massagers can't. This massager is precision-engineered for targeted pain relief, and provides accessible soft-tissue mobilization at home.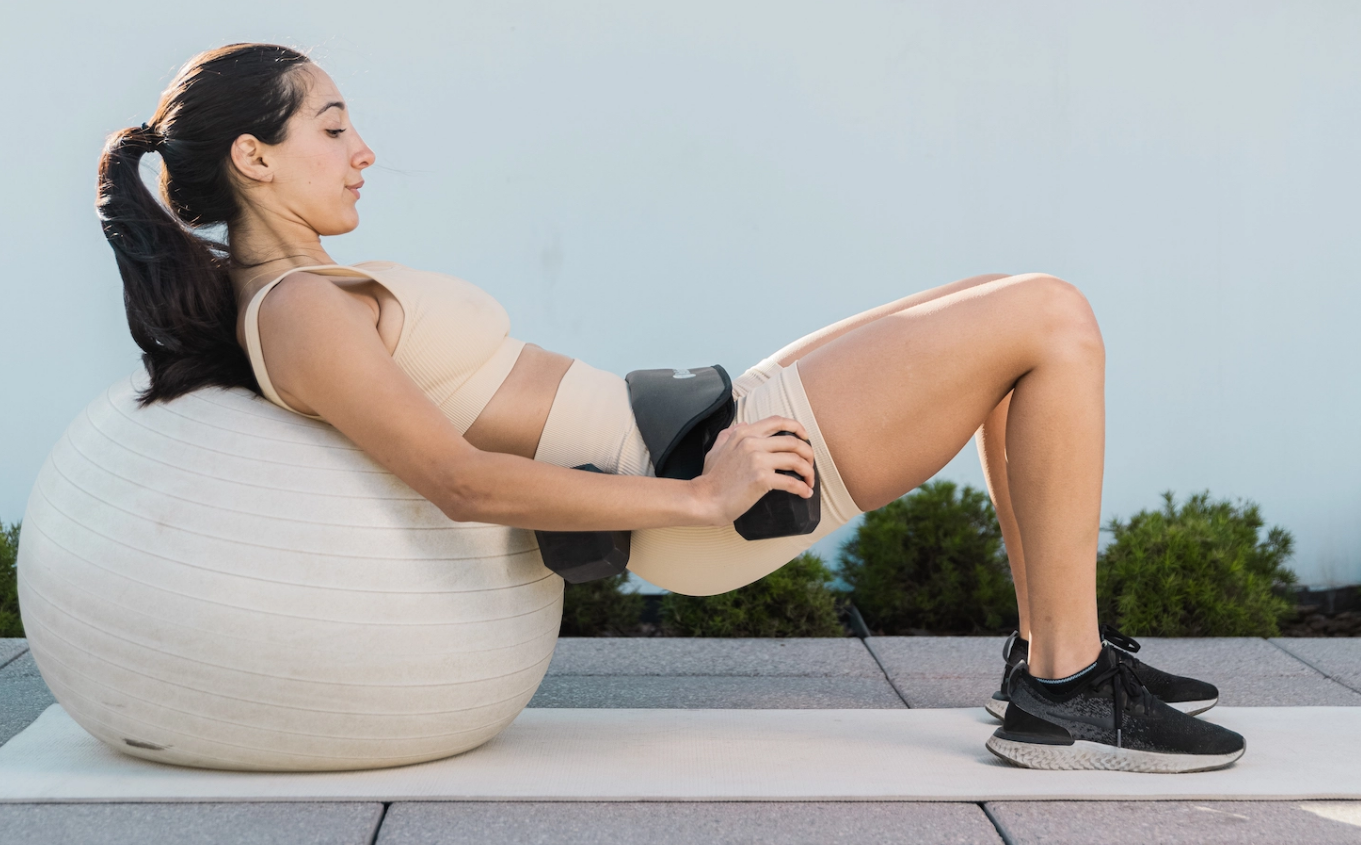 10. Bellabooty Belt
Another one of the great gift ideas for health nuts who love working out from home is the Bellabooty Belt. Looking to build those glutes but need the right equipment? With the Bellabooty Belt, it's easy to add hip thrusts to your at-home or on-the-go workouts.
The Bellabooty Belt sets up in under 20 seconds and can be used with dumbbells, kettlebells, and even plates (holds up to 400 lbs!) Built with slip resistant padding, they won't need to worry about the weight sliding and throwing them off balance.
Most fitness enthusiasts love hip thrusts, but finding the right equipment isn't easy. This is the perfect hip thrust belt to add to at-home gym equipment and the perfect gift for the fitness junkie this year.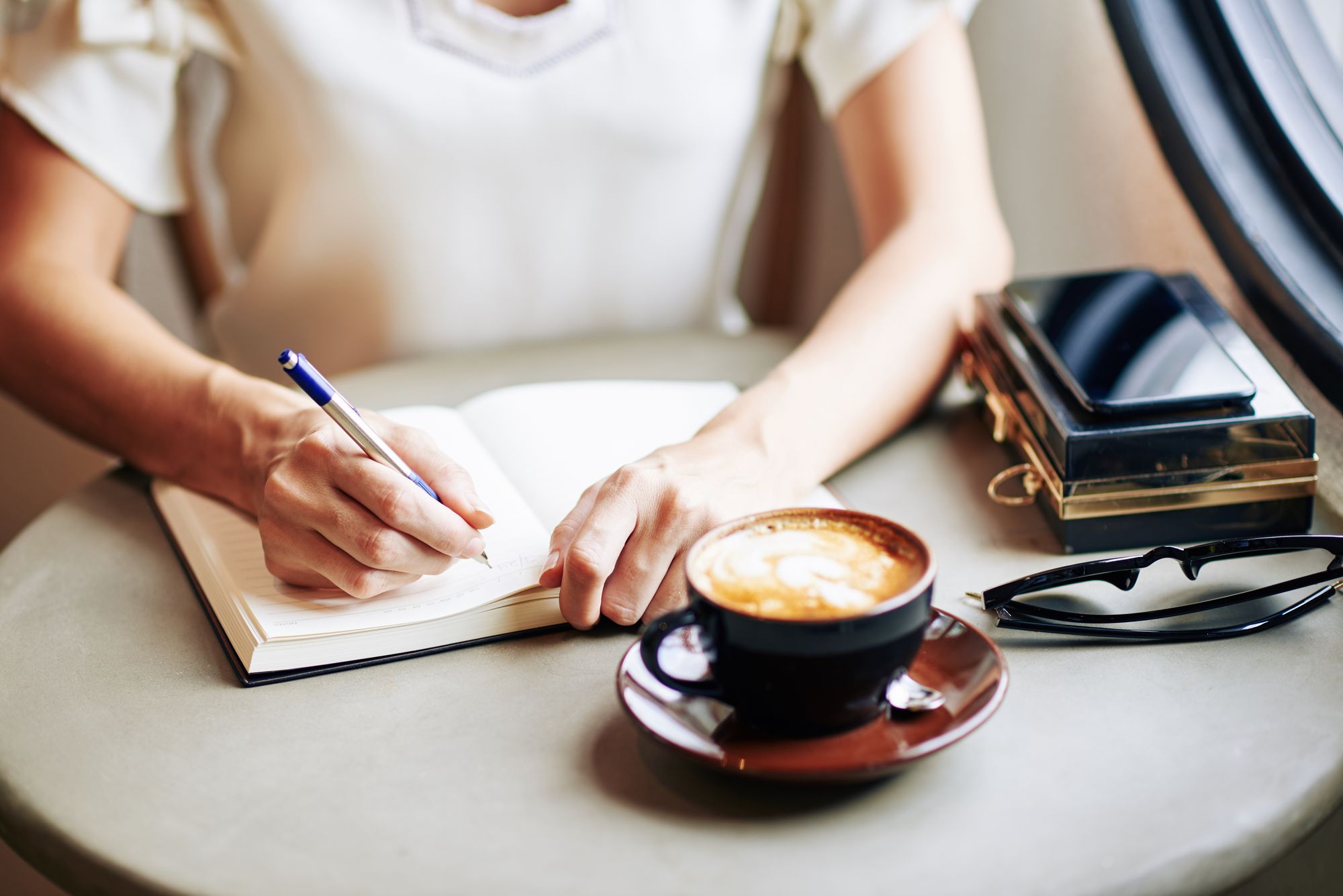 11. Mental Health Journal
Another one of the best gift ideas for health nuts is any gifts that can improve their mental health. Journaling can help people practice gratitude, which is a game changer for mental health. They can write down what they're grateful for each day, and learn to count their blessings instead of their troubles. Journaling can be a very beneficial way to process complex emotions in a healthy manner. Journaling can even help people track their mood and gain understanding of their emotional triggers. Furthermore, journaling can also be a creative outlet for poetry and the like.
I'd recommend a journal with prompts such as a gratitude journal, or this soft and gorgeous Galen Leather Journal which just makes journaling more inviting.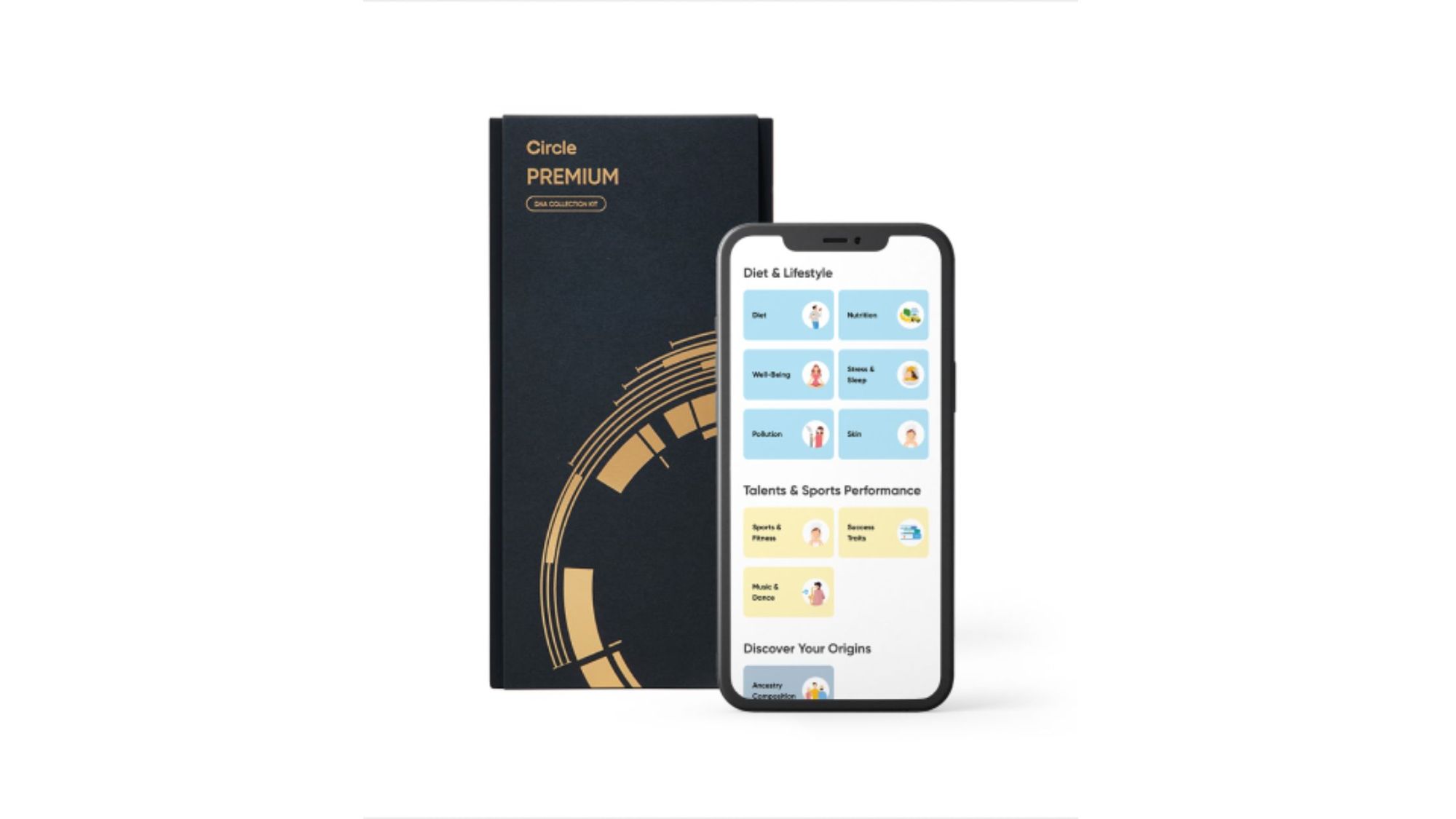 12. The Gift of Preventative Health and Improved Fitness: CircleDNA Premium DNA Testing Kit
This Christmas, invest in your loved one's health by gifting them the world's most comprehensive DNA test. This is one of the best gift ideas for health nuts out there.
With the Premium DNA Testing Kit from CircleDNA, they'll receive a comprehensive health and wellness report. This includes genetic cancer and disease risk reports for preventative health, as well as fitness, diet and nutrition reports.
Fitness reports help guide your loved one on which exercises suit their body best, based on their genetic strengths and weaknesses. Nutrition reports help guide them on their optimal diet plan based on their DNA. The receiver of this gift will love it because it not only reports back on their health, but also provides them with fun information about their personality traits, success traits, ancestry and much more.
DNA tests like CircleDNA's premium DNA testing kit help people take better care of their health by adapting their lifestyle, diet and exercise routine to what suits them best genetically. For example, the diet and nutrition reports from CircleDNA will help them figure out the optimal diet to eat based on their DNA. This is a fun, health-conscious and unique gift everyone will love.