If you happen to have a significant other, you're probably starting to think about Valentine's Day date ideas, since the romantic holiday is only two weeks away. Remember that either person in the relationship can take the reins and plan out a romantic Valentine's Day date idea. Outdated gender scripts may target Valentine's Day ads to men, but women can just as easily plan a special Valentine's Day, or you can plan a date together.
When it comes to Valentine's Day date ideas, there are many options. From a candlelit date-night-in or a limo ride to go see a show, to a reservation at a fancy restaurant or a hotel night staycation together, there's an idea for everyone.
While some people might prefer the more cliché date ideas of dinner and a movie, others might want to plan something more unique, or more sentimental, such as revisiting your first date location on Valentine's Day.
It's important to remember to plan your night in advance, so that you don't run into problems such as sold-out shows or fully committed restaurants.
Valentine's Day date ideas are more important to think about than your Valentine's Day gift. This is because the gift of an experience is much more special than a box of chocolates. You can plan both if you like (a romantic date and a gift) but generally, romantic experiences are more bonding than exchanging gifts.
Below are 6 special Valentine's Day date ideas:
1. The Sentimental Valentine's Day Date Idea: Go Somewhere Meaningful and Nostalgic
One of the most thoughtful types of Valentine's Day date ideas to plan is the concept of something sentimental, where you go somewhere or do something that means something special to the two of you.
Examples of sentimental date ideas include:
Plan a picnic at the top of the first hike you ever went on together
Recreate your first date or revisit your first date location
A road trip to your old stomping grounds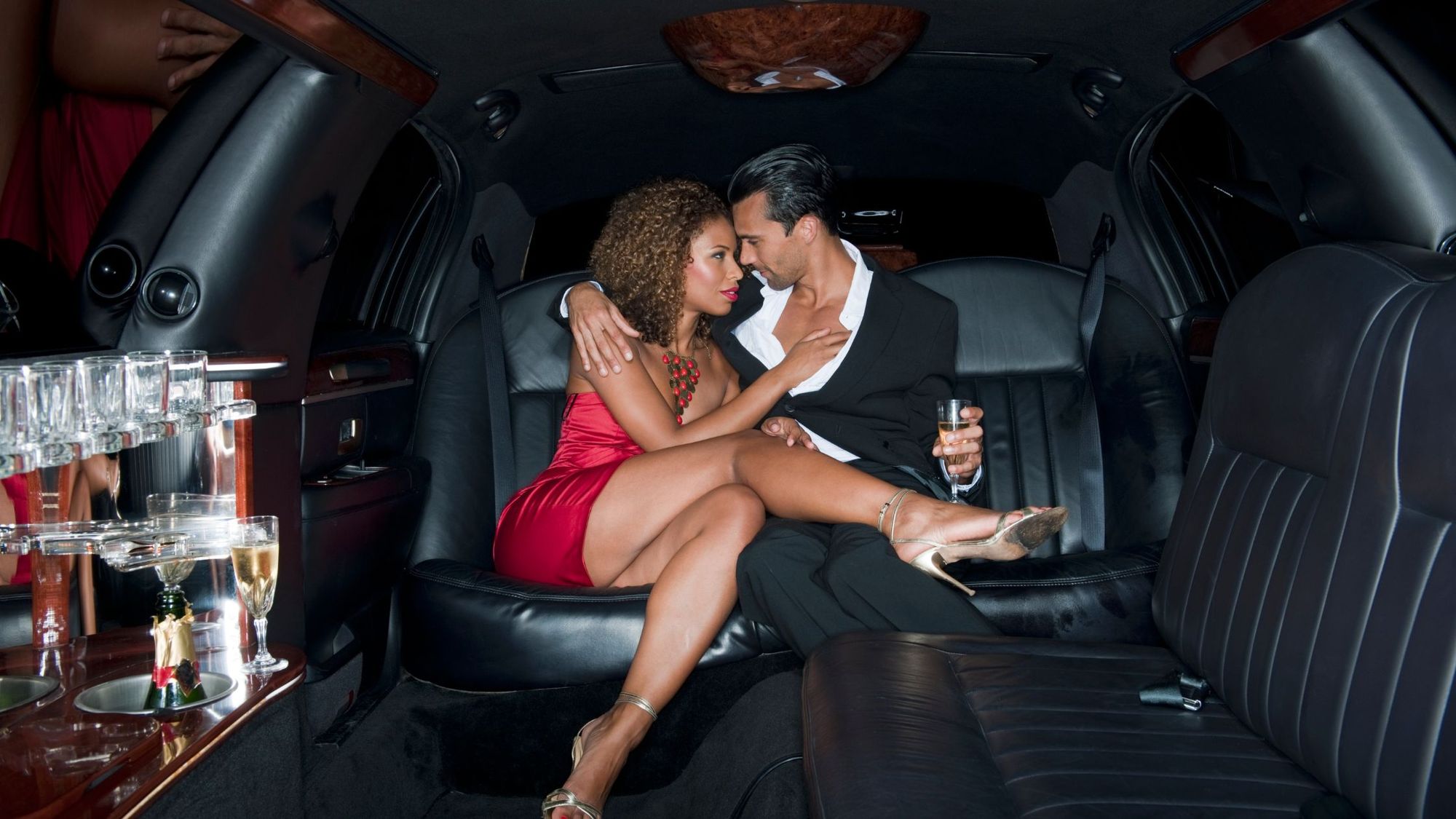 2. Limo Ride to a Comedy Show
Many comedy shows and improv nights plan a Valentine's Day themed night, where the jokes or skits are related to romance and Valentine's Day.
Don't wait until the last minute to buy tickets, as these types of shows sell out!
Since a comedy show or improv show tends to be quite affordable, why not spring for a limo ride to the show?
The great thing about booking a limo is that it's very easy to keep it a surprise from your partner, since it's easy to pretend you're going to be driving or taking a taxi.
Your partner will be so surprised to see a fancy limo pull up to take you to the show, and it'll put the biggest smile on their face. You could bring a bottle of champagne for the limo ride, and arrive at the show in style.
3. The Hotel Night: A Romantic Staycation
If you want to plan something special that you don't normally do, why not book a nice hotel room for a night, somewhere nearby? This could be a fancy hotel in your neighborhood, a cute and affordable AirBnb on the water, or a cozy cabin up in the mountains.
If you end up booking a hotel for the night of Valentine's Day, you could always order champagne and chocolate-covered strawberries to the room, or create a romantic playlist in advance (and pack your portable speaker) to have the right ambience in your hotel room.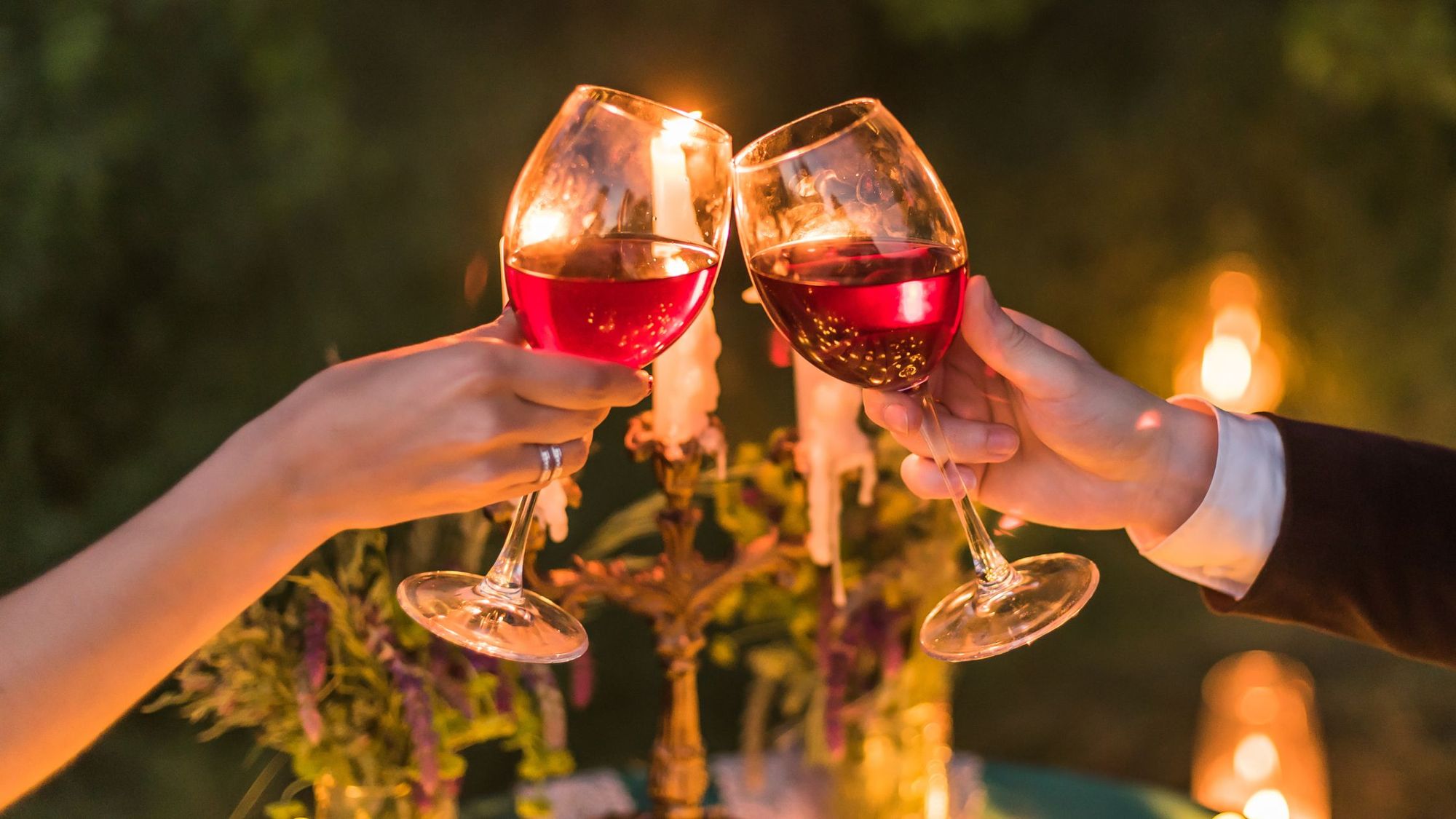 4. Wine Tour or Food Tour
Your neighborhood likely has food tours, distillery tours or wine tours available, all of which are amazing Valentine's Day date ideas.
Perhaps you'll book a walking tour in your neighborhood that involves tasting foods from top restaurants in your city, or a wine tour at a nearby vineyard.
These types of dates are the perfect Valentine's Day date ideas for people who don't have time to do all the planning. All you have to do is book and pay for the tour, and the tour guide does all the planning!
The tour company plans out which hot spots to take you to, which best wines to taste, and it's their job to make sure it's special, fun, and memorable.
You'll typically have the option to book a private tour, or join a group. Both will be fun. A group tour allows you to meet other couples and have a more social night out. A private tour could be more romantic, but this type of activity will feel romantic and special regardless of whether you're in a group or on a private tour.
5. The Romantic Date-Night-In
Here are some ideas for a special date-night-in on Valentine's Day:
Candles everywhere instead of dining room lights, romantic music, and charcuterie
Home cooked meal including your partner's favorite foods
A themed date-night-in such as 'Italian night' with pasta, Italian decorations, and red wine
Something unique such as fondue and making craft cocktails
An interactive date-night-in such as making your own pizza together and each choosing a RomCom to watch
A date-night-in doesn't have to involve one person doting on the other all night. Interactive activities are fun to plan. If you order two CircleDNA tests (one for each of you), you could swab each other's cheeks and complete the DNA testing kit together. You could also play board games together, sing Karaoke at home, or follow an online cooking class and cook a new recipe together. Check out these other romantic stay-at-home date ideas if you're planning a Valentine's Day date-night-in.
6. The Classic Dinner Date
Sometimes, the simplest answer is the best answer. Some of you might prefer to keep things simple and book a reservation at one of your favorite gourmet restaurants that you only go to on special occasions.
Many fancy restaurants have a special Valentine's Day menu, and they often book up, so be sure to get that reservation booked now if this is your plan.
A fancy restaurant is one of those Valentine's Day date ideas you can't go wrong with. It's always nice to go out for a gourmet dinner, and some couples don't get to do this enough. You can always make this type of date idea extra memorable by booking a limo to take you to dinner, buying tickets to a show for after dinner, or presenting a special gift at dinner.
No matter which of these Valentine's Day date ideas you choose, all of them promise a special night to celebrate your relationship. Remember to plan it out in advance, and be present in the moment while the date night is happening, to truly bond with your partner.