Eating healthy on a budget can be challenging. Have you ever noticed that the most unhealthy foods in stores seem to be the cheapest?
We all know we need to eat a nutritious, balanced diet to stay healthy. However, the price of whole foods, healthy proteins, and vitamin-rich resources can be difficult to budget for.
In fact, according to a global report from 2022, approximately 205 million people are expected to experience acute food insecurity in the years ahead. Food insecurity is defined as the inability to access enough nutritious, healthy foods to maintain wellbeing.
Rising economic issues and inflation are also causing significant problems for families, making it tougher to stretch their budget as far as it needs to go. Fortunately, eating healthy doesn't have to be as expensive as it seems. With a little creativity and planning, you can access the crucial nutrition your body craves, without breaking the bank.
Below are some tips for eating healthy on a budget: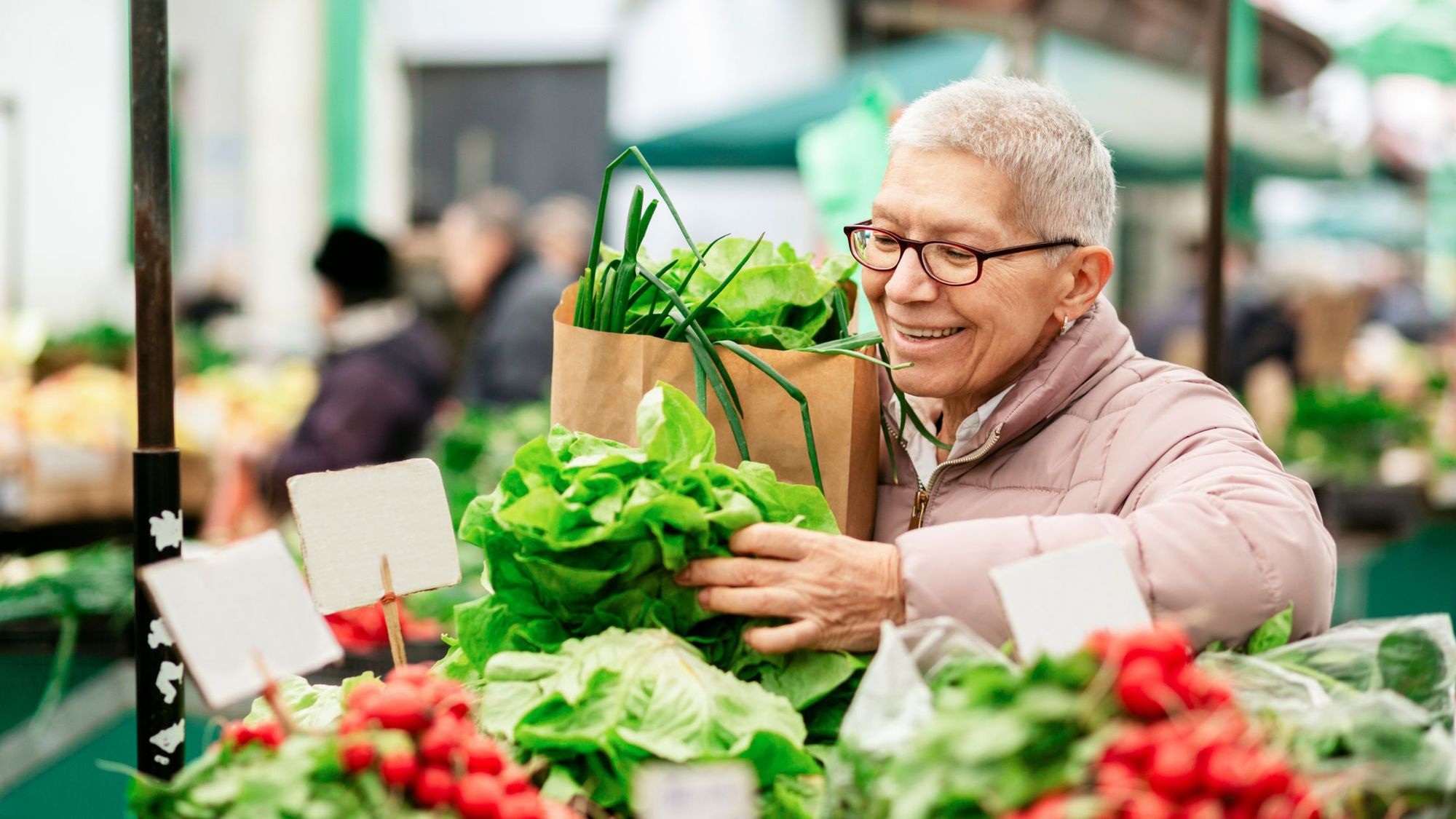 1.   Rethink Where You Shop for Groceries
One of the best ways to start eating healthy on a budget is to be more flexible about where you shop for food. Although it might be tempting to purchase everything you need from a supermarket that's close to home, it could mean you're missing out on great deals and discounts simply to get a little extra convenience.
Shopping at local farmers markets is a great way to access fresh, wholesome foods from within your community. When shopping for produce at farmers markets, you can avoid price markups that are common in supermarkets, support your local economy, and even become more eco-conscious this way. Shopping locally reduces the emissions involved in getting products from a factory to your table.
Another option is to consider shopping for some of your groceries online. There are various retailers who offer healthy food subscriptions and discount deliveries for digital consumers. Signing up to free loyalty schemes and newsletters from supermarkets can also be a great way to stay up to date with sales and offers.
2.   Meal Prep With a Friend
Another one of our top tips for eating healthy on a budget is to meal prep with a friend. Imagine you and your friend buy some chicken, curry paste, coconut milk, and a bunch of vegetables to make a big batch of healthy Thai green curry at home.
If you split the cost of groceries and meal prep a big batch with your friend, you'll each end up with a few days worth of meals, and it should cost less than $35 each.
3.   Change How You Shop for Fruits and Vegetables
Fruits and vegetables are essential for any healthy, balanced diet. Depending on where you buy produce, fruits and vegetables are also extremely affordable if you follow the right strategy. Frozen and canned fruits and vegetables can still contain a lot of crucial nutrition, provided you avoid preservatives, sugars, and syrups.
Check the labels on any frozen or tinned food you purchase to minimize your consumption of sodium and excess sugars. If you choose your items carefully, you'll be able to use them for a range of different meals, including soups, smoothies, and stews.
If you're committed to buying fresh produce, check what's in season before you head to the grocery store. Seasonal eating can save money. In-season produce items are usually fresher and cheaper than produce that needs to be sourced from another region. It's also worth looking at whether your supermarket has an "ugly fruit" section. Foods with slight cosmetic deformities might not look as attractive, but they're still safe to eat, brimming with useful nutrients, and cheaper to buy.
4.   Plan Your Meals in Advance
When it comes to eating healthy on a budget, excellent planning is essential. One study even found individuals who make a shopping list before visiting a supermarket were more likely to follow a healthy diet, and have a lower BMI.
Before you go shopping, make a list of all the foods you currently have in your cupboards and refrigerator, so you don't double up on anything. Decide what kind of meals you're going to cook that week, and look for ways to extend the use of crucial ingredients such as protein. For instance, buying chicken in bulk will allow you to make multiple nutritious meals without overspending.
It may even be helpful to consider purchasing more ingredients than you need for popular family meals. Cooking larger meals and freezing your leftovers can give you a quick and easy source of nutrition when you don't feel like cooking.
Soups, casseroles, stews, and similar healthy options are easy to portion and freeze for later. Just make sure you keep track of when you need to use each meal to prevent it from going bad.
5.    Buy More Whole Foods
There are two ways you can start eating healthy on a budget with whole foods. The first is to look for minimally processed items which haven't been prepared for you in advance. A block of cheese is often cheaper to buy than shredded or pre-sliced alternatives.
Whole grains are also an excellent option for anyone who wants to save cash. Wholegrain rice, pasta, and quinoa are often budget-friendly, and can be stored for a long time without going bad. Rather than purchasing cereals for breakfast, you can look into buying oats in bulk and preparing oat bowls the night before, with fresh produce or frozen fruits.
You can even experiment with the types of whole grains you use. Quinoa and buckwheat are easy to prepare, and great for creating more varied, fiber-rich meals.
6.    Look for Affordable Protein Sources
Protein is one of the core building blocks of good health. It helps muscles, bones, and skin to thrive, and it's particularly important for the development of children. Meat is one of the best sources of protein, but it can be difficult to access some cuts when eating healthy on a budget.
One option is to buy family-sized packs of your favorite protein options and freeze what you don't use for later. You can also consider looking into cheaper cuts of meat. Whole chicken, ground meat, chuck steak, and similar options are all great sources of essential nutrients.
Think outside of the box when you're shopping for protein, and don't forget about the non-meat alternatives. Eggs are fantastic sources of protein, and they can be quite cheap, particularly when purchased directly from a farmer. Chickpeas, lentils, and kidney beans are also great protein sources, and they're perfect for adding bulk to fajitas, soups, and burritos.
7.    Grow Your Own Ingredients
Growing your own produce, herbs, and spices is an excellent way to start eating healthy on a budget, and nurture a fantastic new hobby. You don't necessarily need a huge garden to get started. Hanging baskets are ideal for growing strawberries and herbs.
You can grow tomatoes and potatoes in a simple sack outside of your home. Plus, there are endless seeds available for spices which can grow on your windowsill. Many core meal ingredients, from onions, and sprouts, to zucchini and peas are easy to grow with minimal effort.
You could even look into growing your own salad leaves for fresh and tasty lunches. Home-grown foods aren't just healthy, they often taste better than the store-bought alternatives, because they're as fresh as possible. Plus, you get the satisfaction boost of knowing you've cultivated everything yourself, with no chemicals or additives.
8.    Do Your Own Prep and Cooking
It might sound obvious, but one of the best ways to start eating healthy on a budget, is to become a little more self-sufficient. We're all tempted to purchase pre-made lunches and meals from restaurants and cafes at times. However, prepping and cooking food yourself is generally a lot cheaper.
Look up recipes online and follow cooking videos to expand your culinary skills. This way, you'll be able to produce your favorite restaurant-quality meals in the comfort of your own home. You'll also be able to ensure you're getting the right sources of nutrition in your meals, with no additives. You can even check your Circle DNA report to see what kind of vitamins and minerals to prioritize.
Prepping food can also be a helpful way to cut costs. Preparing a lunch for work each day saves you money buying from cafes, and could reduce your risk of eating too many processed foods from vending machines.
9.    Strategize Prior to Each Shopping Trip
Strategy can make a huge difference to how easy it is to begin eating healthy on a budget. The first step is to do your research before you visit any supermarket or grocery store, so you know exactly where you can get the best deals.
Avoid end-of-aisle offers and discounts, and stick to your grocery list, no matter how tempted you are by limited-time deals. It's also worth swapping some big-brand names out for more generic options. Most food manufacturers follow the same guidelines to produce safe ingredients, so you should be able to get the same quality and nutrition from almost any brand.
Furthermore, don't just buy an arbitrary number of apples. Plan your meals and snacks for the week before you go to the store, and figure out exactly how many apples you need.
Give yourself time to shop carefully, so you can read ingredients lists, and make sure you're getting the right nutrition. It's also worth making sure you don't go shopping when you're hungry, as this can tempt you away from your plan, and push you to buy on impulse.
Anyone Can Eat Healthy on a Budget
Eating healthy on a budget might seem challenging, but it's easier than it seems. Even if you're extremely limited financially, you can still access all of the vitamins, minerals and nutritious foods you need to maintain your wellbeing. All it takes is a little bit of planning and strategy.
Not only will the strategies above help you to save money on your healthy shopping trips, but they could deliver more financial benefits in the long run. Highly processed foods can lead to various health conditions, which add up to more bills from your medical care provider.
To ensure you're taking the best care of your health, use your CircleDNA report to guide your nutritional decisions. These DNA insights will tell you which key nutrients you need more of, the dietary issues you might need to be aware of, and where you should be cutting down on unhealthy ingredients.
References:
Relief Web: Hunger Hotspots: FAO-WFP early warnings on acute food insecurity, October 2022 to January 2023 Outlook
https://reliefweb.int/report/world/hunger-hotspots-fao-wfp-early-warnings-acute-food-insecurity-october-2022-january-2023-outlook
NCBI: Using a Grocery List Is Associated with a Healthier Diet and Lower BMI Among Very High Risk Adults
https://www.ncbi.nlm.nih.gov/pmc/articles/PMC4430323/
Other references;