A lot of people can't afford Christmas gifts this year, and it's nothing to be ashamed of. There are plenty of ways to give gifts without spending money, such as by baking cookies or giving handmade gifts, but Christmas isn't about gifts, anyway. Gift giving is one small part of a larger concept of what Christmas is all about, but it's natural to want to give your loved ones something to open on Christmas day.
Christmas is really about togetherness, reunions, family, love, shared meals, and festivities such as Christmas games.
Your presence is the best present you can give someone, but if you really want to give gifts this Christmas, there are ways to do this without spending more than a couple of dollars.
Here are some tips on what to do if you can't afford Christmas gifts this year: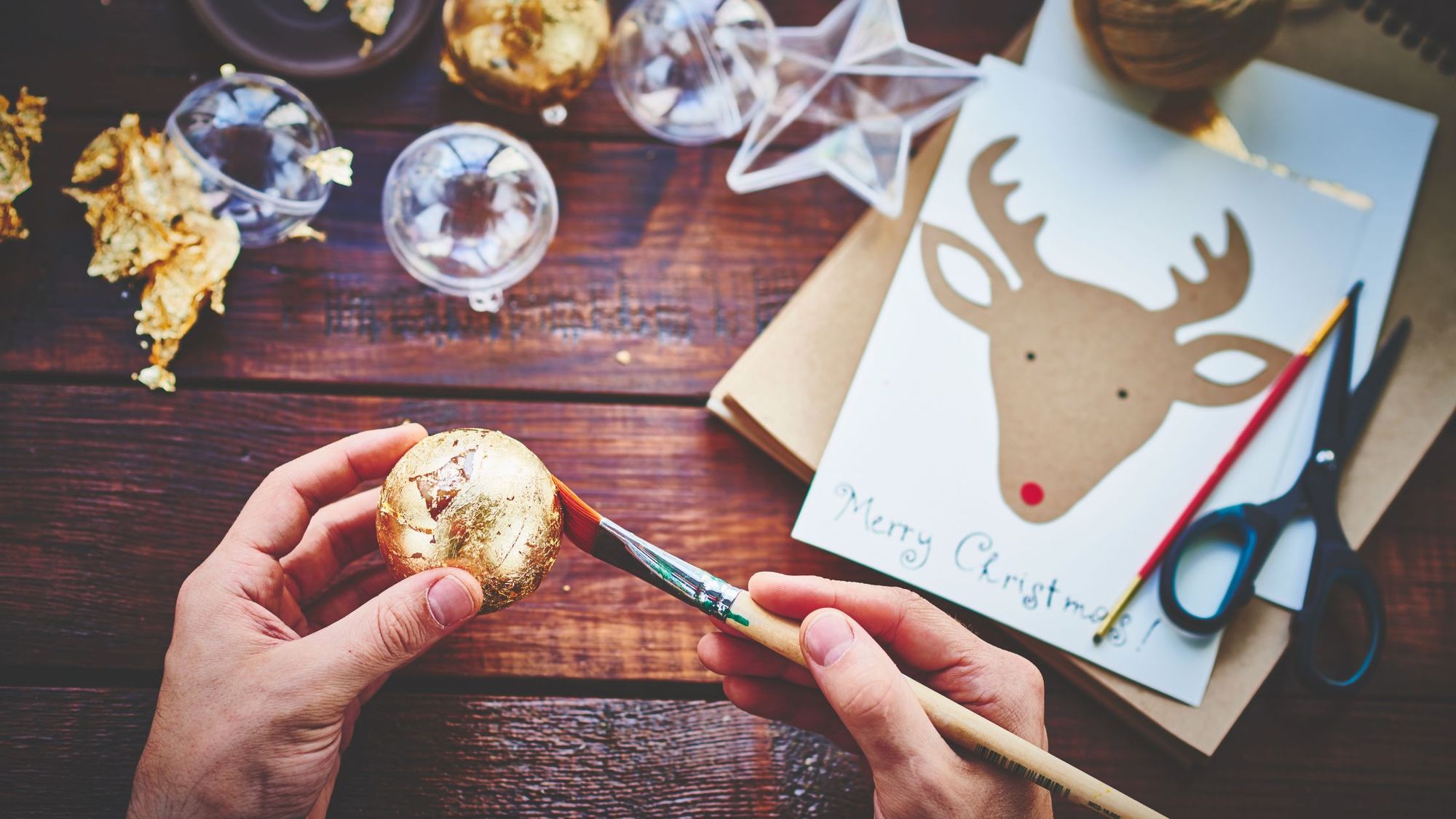 1. Handmade DIY Gift Examples
Handmade gifts are always appreciated, and they're often free to make or very cheap, like only a couple of dollars. One year, my sister found a cool frame at a thrift store for $2 and her gift to me was one of my favorite quotes, written on paper with a gold calligraphy pen, and voila! A framed quote.
To this day, it's still one of my favorite gifts she's ever given me, and I have it framed in my bedroom as part of my home decor. (You could also just print out a great quote in a nice font if you're not confident in your own handwriting!)
You can also knit people toques if you know how to knit or are able to teach yourself. Alternatively, if you're artsy, you could buy inexpensive plain white fabric tote bags and some fabric paint, and decorate tote bags for your gift recipients in beautiful hand-painted designs.
2. Bake Holiday Cookies as Your Gift if You Can't Afford Christmas Gifts
Some would argue that there's no better gift than food and snacks. It's quite affordable to bake holiday cookies at home, and you can even decorate them to show how much thought went into your gift. You can likely find holiday Christmas tins for about a dollar at your local dollar store to put the cookies in.
You could even wrap empty chip cans (such as pringles can) in wrapping paper to make your own holiday cookie tins.
You can bake any type of holiday treats or snacks to give as gifts this year if you don't have the budget for gifts.
Note that 'consumable' gift ideas such as cookies or snacks are perfect gift ideas for minimalists who don't need or want more 'junk'.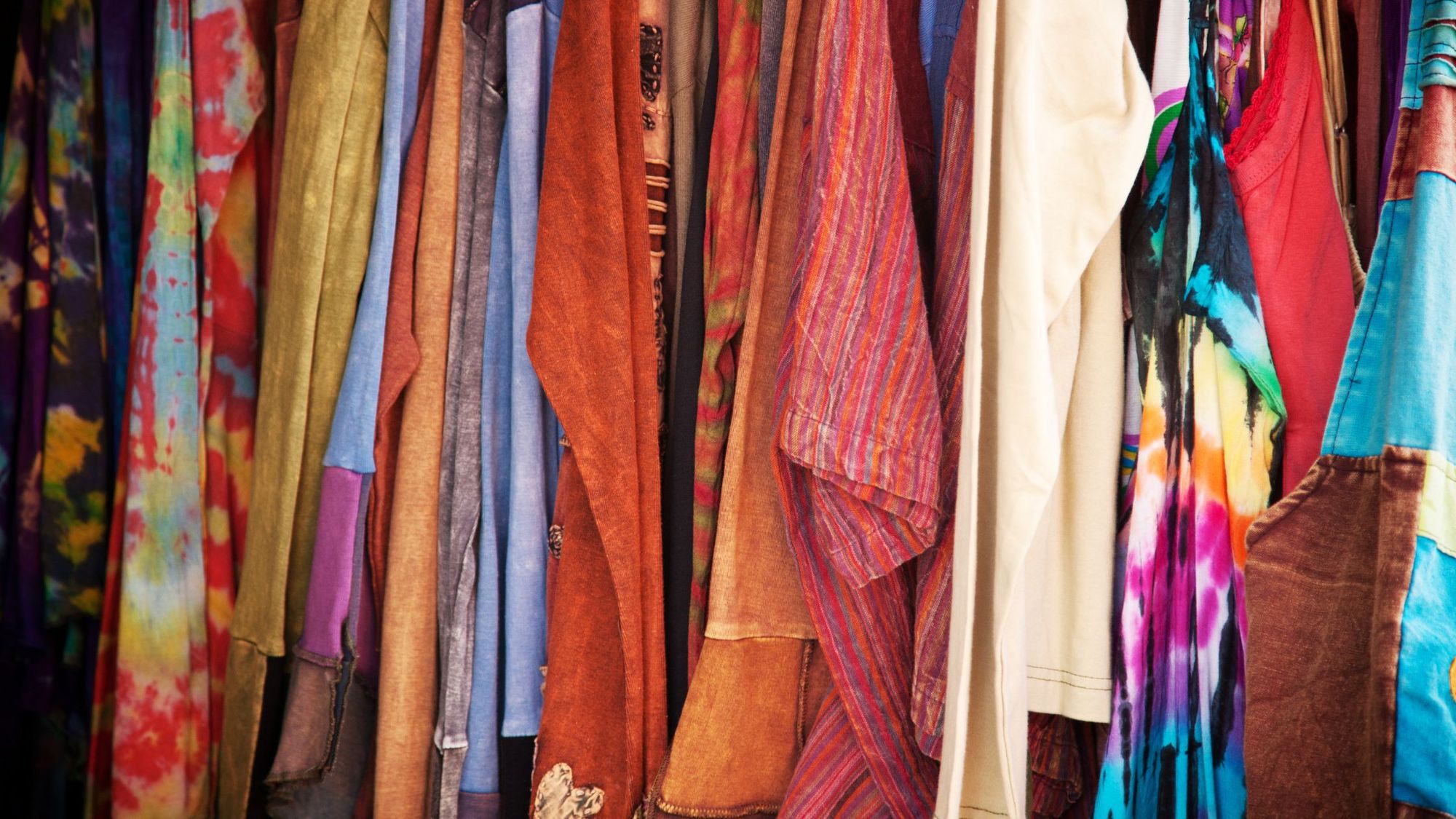 3. Repurpose or Upcycle Thrift Store Finds
For a few dollars at your local thrift store, you can likely find things like wooden coasters, candle holders, and more 'paintable' items that can be repurposed.
A plain candle holder can be turned into a beautiful one with some glitter paint, and you'll often luck out and find one with an unused candle already in it.
TV trays from second-hand stores can look new again with a little spray paint, and there are so many options when it comes to thrift store finds you can upcycle into awesome Christmas gifts.
4. Frame a Cute Photo of the Two of You
Earlier in this article, I mentioned the very stylish frame my sister found at a thrift store which she used to frame one of my favorite quotes.
In the same token, you could find a nice, like-new frame at a second-hand store and put a lovely photo in it. If the person you're giving a gift to has a pet, perhaps a photo of them with their pet, or even a photo of the two of you together.
It only costs a couple of dollars to get photos printed out on photo paper. Drug stores often offer this service for next-day pick up.
I've received framed photos as Christmas gifts and absolutely loved the gift. Your loved one will love it, too!
5. Check 'Freebie' Facebook Groups for Unused, Donated Gifts
A lot of people love to 'give back' around Christmas time, so they'll donate free gifts and free stuff to local community Facebook groups before Christmas.
Members of these Facebook groups will often write in the description "new with tags" which indicates that they're giving away a brand new item they simply don't have a need for.
These "free stuff" Facebook communities are becoming more and more popular, so you likely have at least one or two of them for your neighborhood.
6. "Coupons" for Future Experiences or Gifts of Time
Perhaps you plan on having a little extra money in the new year, in which case your gift this Christmas could be a 'coupon' for a future experience such as a lunch with you in the new year.
Experience-related gifts are always great. Who doesn't love the gift of a fun experience?
Alternatively, your coupons could be more about the gift of your time, such as a coupon for "Saturday night babysitting" or pet sitting.
Coupons for the gift of your time could also be for acts of service, such as helping your disorganized or messy sister with a couple hours of your time organizing and decluttering her home with her.
If You Can't Afford Gifts This Christmas, it's No Problem
Now that you've read this article and gained some inspiration on gifts that cost next-to-nothing, you're likely motivated now to choose one of the above ideas in time for Christmas.
Once you see how well-received and appreciated these creative and crafty gifts are, you'll likely never spend big money on Christmas presents again. Everyone will love these unique and creative gift ideas.