Healthy coping strategies are crucial if you're hit with a breast cancer diagnosis. October is Breast Cancer Awareness Month, so we're going to dive into some helpful coping strategies for dealing with the stress of the diagnosis. We'll share some tips from the people who understand this specific type of stress the best: Breast cancer survivors.
We know that a breast cancer diagnosis affects mental health in many ways, from stress and anxiety to body dysmorphia and depression.
Circle Magazine spoke with breast cancer survivors who have some very helpful tips for anyone coping with the stress of a breast cancer diagnosis.
Viki Zarkin was diagnosed with Stage IV terminal breast cancer at the age of 44. She was told by her doctors she was dying, and to get her affairs in order. Viki was diagnosed with Stage IV cancer 11 years ago. She still has cancer and goes twice per month from Harrisburg, PA to Johns Hopkins Medical Center in Baltimore, MD twice a month for chemo treatments.
Viki told Circle Magazine about how she coped with (and still copes with) the stress associated with a traumatic breast cancer diagnosis. Viki explains,
"I combat the stress by always looking forward with optimism. Our best revenge on a disease like this is living life to its fullest. Another way I combat the stress is by giving back. I find it so rewarding to help others who are suffering. I'm currently doing this by offering a workshop for women to assist them with the pitfalls they will encounter before they even begin treatment. No one understands cancer and the business of cancer better than someone like me. I've been blessed to get through a 'terminal' diagnosis. By offering this workshop, I can pay it forward. In addition, I have created a movement called Lunge for Healthcare as a way to keep a promise I made to God and help women from all walks of life with healthcare. It's about helping them understand and trust in their own instincts."
For Viki, coping with the stress was largely centred around optimism, forward-thinking, and giving back. Let's see what some other breast cancer survivors had to say.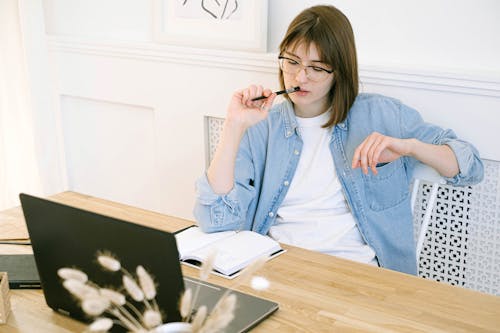 Ginny Dent Brant is a breast cancer survivor who writes a cancer prevention and wellness blog and continues to be an advocate for breast cancer sufferers. She wrote the award-winning book, "Unleash Your God-Given Healing: Eight Steps to Prevent and Survive Cancer," with the help of an oncologist and medical researcher. When it comes to how to cope with the stress of a breast cancer diagnosis, Ginny says,
"Managing stress during the cancer journey is one of the ways you can beat your cancer. I used exercise throughout my cancer journey to help manage my emotions and stress. From the first moment I was diagnosed, I used exercise to relieve the incredible stress that a cancer diagnosis brings. I also prayed more, laughed more, sang more, walked more, and thanked God for every good thing I had to be thankful for. I discovered that all these things promote healing in the body while helping to manage stress. A patient who has a positive mindset and focuses on the good over the negative in the midst of a cancer journey not only fares better but also helps the doctors to beat their cancer."
Ginny Dent Brant is not the only breast cancer survivor who believes a positive attitude makes all the difference. Many of the breast cancer survivors we spoke with felt the same way. Radiating positivity as much as possible helps your body fight off the cancer and promotes healing.
Brynn Barale, for example, is a 14-year breast cancer survivor who reinforced positivity throughout her stressful cancer journey by dancing and enjoying beautiful weather. Brynn explained how the general stress of the diagnosis as well as the fear of recurrence impacted her mental health. She explains,
"I learned to be more patient after my diagnosis, once I got over the depression I didn't sweat the small stuff. Waiting in traffic became an opportunity to have a dance party in my car, beautiful weather gave me the reason to take a long way home and enjoy the beautiful mountains I live in. I think this became my new way of coping because again it was something I had control over, something I could do to make myself enjoy life again."
Brynn brings up a great point which is that taking in the beauty of nature can really help you cope with stress because you can get lost in the beauty of mountains, the ocean, sunshine, and the forest.
Dr Savita Ginde, the Chief Healthcare Officer at Stride Community Health Center in Colorado experienced a breast cancer scare and has some great tips for how to manage stress.
Dr. Ginde recently underwent a double mastectomy, earlier this year. Her annual mammogram done earlier in 2021 identified early signs of breast cancer. Dr Ginde received a lumpectomy and when the results came back, it read that she is likely to get breast cancer down the road – which led to her decision for a double mastectomy. It's undeniable that a procedure as serious as a double mastectomy will cause stress. Dr Ginde says,
"Once I decided to get a double mastectomy, I started to work yoga and meditation into my schedule again and it has helped me immensely. I also made sure that I engaged my family, for me that's my husband and my kids, to talk about how I was feeling, and also ask them about their fears and feelings about what was happening. The fear that you feel and the questions that you have when you find out about your cancer diagnosis are all real and I needed a way to acknowledge and move through my fear. Yoga and meditation helped. So did my friends and family. I also have a therapist with whom I worked through all my emotions. I also have been working with my care team through my recovery from my double mastectomy to make sure I'm doing everything I need to do for a smooth recovery."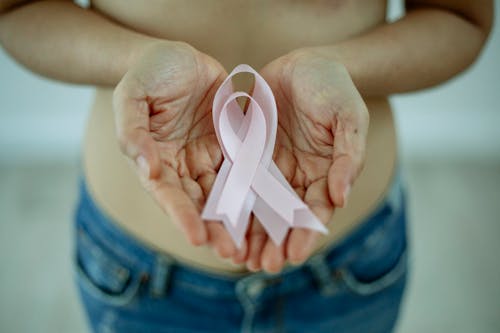 To Sum it All Up
To summarize, below are some tips for coping with the stress of a breast cancer diagnosis, brought to you by inspiring breast cancer survivors:
Get lost in the beauty of nature
Get some sunshine
Maintain a positive attitude
Dance or sing to your favorite songs
Laugh (try watching stand-up comedy, a funny movie, or reminsic on funny memories with friends)
Exercise
Try yoga or meditation
Think optimistically about your future and look forward
Give back and help other breast cancer sufferers
Go to therapy
Get family therapy
Find support in loved ones who care for you
To find out your genetic risk for certain cancers and diseases, get a comprehensive health report by taking a CircleDNA test.