If you're wondering how to gain curves in the right places, it's probably because you desire an hourglass body shape. Every body is beautiful, and while it's natural for many people to want to gain curves, you shouldn't go to extreme measures.
For example, you can gain curves in the right places at the gym. You don't need to get plastic surgery or cosmetic procedures to gain curves, and achieving an hourglass body shape is not a healthy goal to prioritize to this extreme level. It's healthy to get fit, however, and if you want to know how to gain curves in the right places, we can help you with some specific workout tips for emphasizing curves.
A curvier body shape can often be achieved with a consistent workout routine that involves body weight and resistance exercises, weight lifting, and targeting specific body parts at the gym. You can gain thickness by building muscle. The body parts often targeted at the gym when gaining curves include the glutes, quads, hamstrings, core and back muscles.
When you tighten and tone the core and back muscles, while building a bigger butt and thicker thighs through glute exercises, you'll be facilitating a curvier shape to start forming. These types of exercises can be done through home workouts or at the gym. If you're working out from home, you can easily look up "butt workout videos" on YouTube, for example. You don't necessarily need access to a gym to do these workouts. Below, we'll discuss some tips for how to gain curves in the right places, including which workouts to prioritize.
1. Factor in Your Genetics
Your genetics play a major role in your ability to gain curves. Depending on your genetic body type, it'll be much more challenging or much easier to figure out how to gain curves in the right places. For example, to gain curves, you need a healthy body fat percentage. Some people genetically have a super fast metabolism, a small frame and low body fat. These people would have to fight against their genetics and put on some weight before they can start gaining curves. It's not impossible to fight against your genetics and achieve the body type you desire rather than the one you were born with. Just ask bodybuilder Mack Fitt. He was genetically prone to being a smaller, leaner man, but he worked hard and achieved a bodybuilder's physique. Once he understood through his CircleDNA report that he was genetically less likely to have this physique, he gained newfound motivation to work harder and fight for his goals.
Finding out your genetic body type is important for the purpose of understanding whether you'll have to work harder than the average person to reach your goals.
2. Aim for a Healthy Body Fat Percentage
For the average female, a healthy body fat percentage is between 25% to 33%. You can buy a special scale that calculates your body fat percentage to find out what yours is. Or, ask your personal trainer to calculate it for you.
Having a body fat percentage that is lower or higher than 25 – 33% will hinder your ability to achieve the 'curvy' body shape you desire. Ideally, you'd be somewhere between 29 – 33% body fat for the greatest chance of gaining curves. If you're a little bit above this percentage, you can still achieve a curvy shape, but if you're below this percentage, it'll be especially challenging.
If you're currently significantly above or below the range of a healthy body fat percentage, you need to address your diet. This is because adjusting your body fat percentage is mostly to do with adjusting your diet.
3. Target Specific Muscle Groups While Working Out
Gaining curves is all about strategically targeting specific muscle groups during your workouts. You'll want to target:
Your Butt: Curvy women love having a big booty. Luckily, there are many workouts that build a bigger butt. These include squats, lunges, walk-outs using a booty band, glute bridges and donkey kicks.
Hips: Create a curvier shape by building your hip abductor muscles. Your hip abductor muscles are often referred to as your "side butt" and growing this achieves a curvier shape. If you want to learn how to gain curves in the right places, you'll want to work your hip abductors. You can do this through various exercises, including curtsy lunges with a kick, banded jumping jacks and side-lying leg lifts.
Quads and Hamstrings: Thick thighs are all the rage when it comes to learning how to gain curves in the right places. Thighs are definitely one of the right places to build thickness. You can build strong, thick thighs through single-leg work, squats, lunges and deadlifts.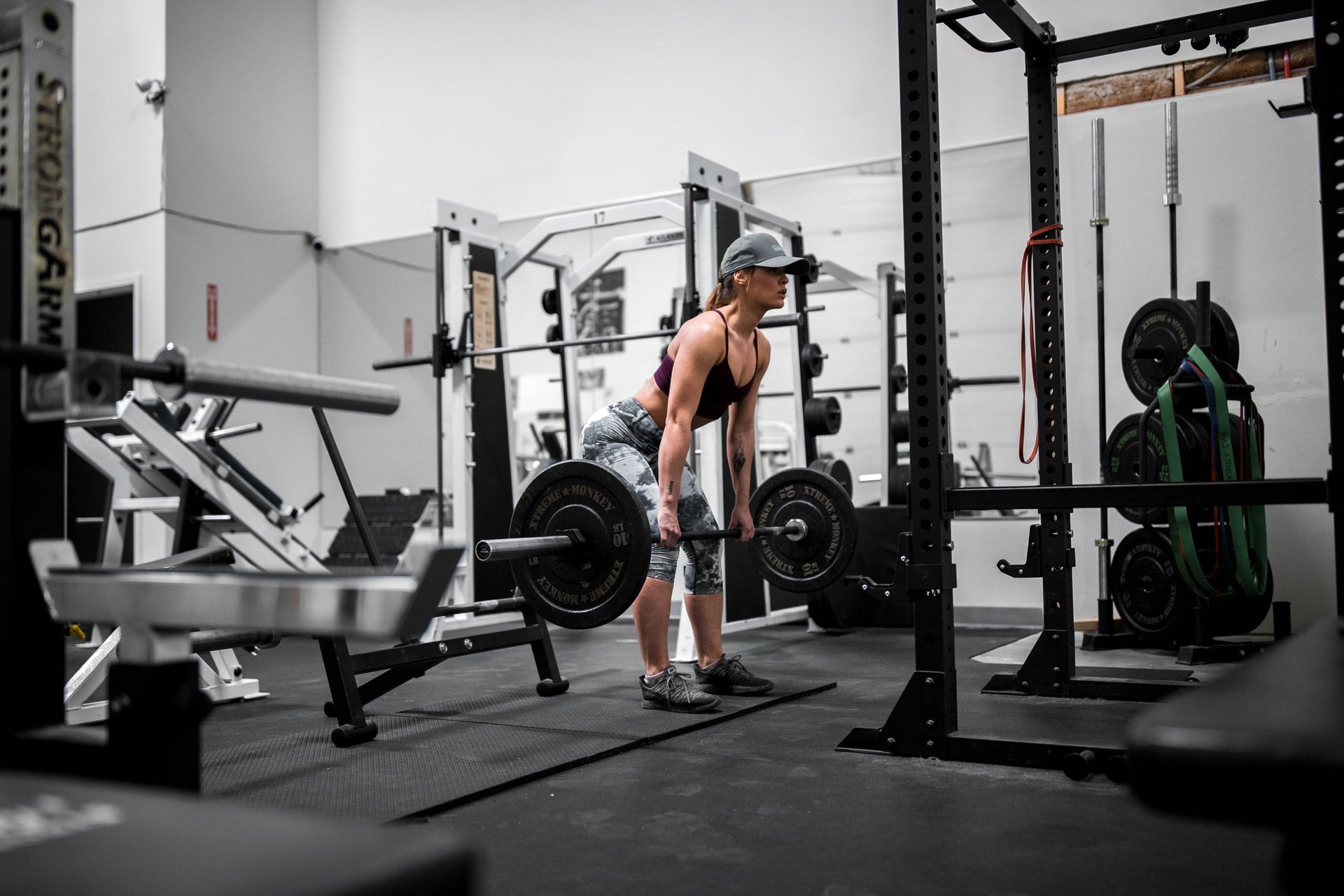 Your Back: If you build muscle at the top of your back, lats and rear delts, this will give the illusion of a smaller waist in comparison. You can target these muscle groups through various exercises, such as single arm cable rows, lat pull-downs, and Russian twists.
Core: When you strengthen and tighten your core through various ab workouts, you'll naturally reduce fat from your waistline. Bosu ball ab crunches are a fantastic core strengthening exercise. Tightening your waistline comes with a few benefits. For one thing, in comparison to the bigger butt and thighs you're building, you'll be gaining a curvier looking shape with your smaller waist. Another benefit of tightening your core through ab exercises is that you'll rid your body of some of that unhealthy excess belly fat. Since excess belly fat is linked to a variety of health conditions, it's a win-win to shed some of that while gaining curves.
Try to do these workouts at least 3 times per week, alternating exercises throughout a one-hour workout session. If you're unsure what some of the above workouts are, simply look up the name of the exercise on YouTube. For example, you can find lots of great video tutorials online that show you how to do a proper deadlift, and deadlift modifications for an added challenge, such as single-leg deadlifts.
4. Diet
While a nutritionist or a DNA report can help guide you with more specific dietary advice tailored to you, we do have some basic tips that help with gaining curves:
Carbohydrates: Aim to eat between 2 and 2.5 grams of carbs per pound of body weight. That's often a good daily intake of carbs, because the exact amount of carbs you should consume to maintain curves does depend on your body weight.
Good Fats: Eat plenty of good fats that are high in omega 3, omega 6 and omega 9. You can cook with coconut oil, and eat nuts, eggs, avocados and fatty fish such as salmon or halibut.
Protein: You need protein in your diet, especially if you're working out regularly. Protein helps your muscles both recover and grow bigger. Eat approximately 1.5g of protein per pound of body weight.
By giving your body the carbohydrates, protein and good fats it needs to gain curves while also building thickness at the gym, you'll have mastered how to gain curves in all the right places in no time.