It is 2021. Here we are in an era where feminism is an accepted and normalised ideology. Today, we see more and more women are standing up for themselves. Choose to challenge, for history has shown that International Women's Day and Women's History Month deserve their own occasion for celebration.
Despite the occasion's existence to commemorate and celebrate, what may be surprising to some – or even many – is that women still have to address many issues. Hence, the theme of "Choose To Challenge" for International Women's Day 2021.
The following 5 reasons show how much work it still takes to reach true gender equality, alongside why women still choose to challenge and exercise their rights to this day.
1) Choose To Challenge: Fear of Retribution
Women often fear repercussions. If they don't conform to society's expectations of them, they have to face the consequences. International Women's Day was first established in 1975. Yet, many practices and behaviours make gender inequality stay the same to this day.
For instance, society does not prefer women to take leadership. Often, it would condemn female leaders for being "too aggressive", "bossy", or "mean". Women are also told that they should be more emotional and sensitive to what others are feeling. But men never face such limits or accusations – not when it comes to their leadership qualities.
UN Women is a globally active organisation upheld by the United Nations to help unify and spread the word of gender equality. They are actively focused on creating an environment where every girl and woman can exercise their human rights and live to the fullest potential. Such organisations exist due to the fact that women are still facing trials that they have no choice, but to choose to challenge – even in 2021.
Source: Instagram @unwomen / UN Women
The hostility does not stop there. Society often assumes that women are too emotional. Hence, it often claims that women are not suitable for decision-making roles. This is a false statement: women have been demonstrating successful leadership roles. Especially when taking on challenges we face today, a great example would be Jacinda Ardern, New Zealand's leader. Under her leadership, the country is one of the lowest COVID-19 cases worldwide.
Even though women in certain parts of the world have demonstrated successful leadership roles, there is no doubt that they still need to challenge the fear of retribution to this day – especially in other parts of the world where women's rights are much stricter. Hence, it is imperative we spread awareness about International Women's Day.
2) Choose To Challenge: Traditional Beauty Standards
Undeniably, men have far less stringent criteria for looking attractive. On the opposite, women face harsh criticism if they don't live up to beauty standards. Not only are they criticised for their physical appearances. They are also criticised for the way they present themselves in the media. This stigma of traditional beauty standards is an enabler that women choose to challenge to this day.
Caitlin Johnstone once wrote, "Women who embrace femininity are mocked while those who emulate masculinity are lauded." This creates an unhealthy pressure on women – they have to fit into either of these categories. In the end, it leads to discrimination towards them.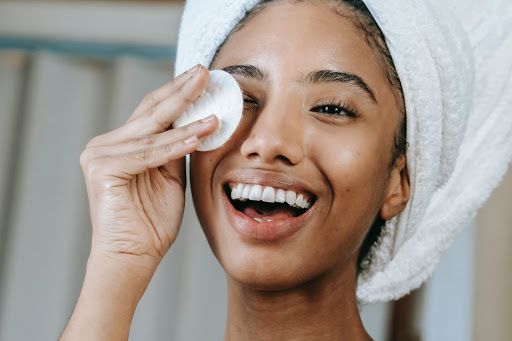 To address this issue, Circle X Women Grace Chan – also a former Miss Hong Kong – #ChooseToChallenge beauty standards. As an entrepreneur of a facial cotton pads business, Grace sees her product as a daily reminder. She preaches for '"removing" the mask that women put on every day. At the same time, we can all be "more beautiful"' by embracing our natural, inner beauty.
3) Choose To Challenge: Exposure to more health risks
Breast cancer has always been the most common cancer in women. Due to hormonal and genetic factors, women are more likely to develop breast cancer than men. Many of them don't even have access to information for them. As a result, many women may be at risk without even knowing it.
The lack of genetic insights can lead to an inevitable outcome for cancer and disease risks as women are more genetically inclined to develop breast cancer. Hence, women choose to challenge themselves on preventative healthcare in order to maintain a happier, healthier lifestyle.
Like fellow Circle ChangeMaker Tran Bonch, she found out about her genetic mutation that puts her at high risk for breast cancer and ovarian cancer. As someone who became a strong advocate for health and preventative care, she chose to challenge her genetic lineage and continue to take preventive measures to reduce the inevitable health risks running in her family and, most commonly, amongst women to this day.
Circler @Tran.Bonch shares how CircleDNA uncovered her breast cancer risks.
At CircleDNA, we take the moral responsibility of spreading health awareness. Our test is to empower individuals with health insights. Our vision is for everyone to live happier and healthier lives. Age and gender aside, everyone should join forces. Together, we can create a better future in healthcare! Prevention is what we should aim for, not treatment 👊
4) Choose To Challenge: Health & Financial burdens that are more prevalent than men
The salary gap between male and females is a known fact. But on top of that, women also have higher financial burdens out of basic sanitary needs.
Taking shavers as an example, a pair of male shavers usually come at a reasonable price. But the same shavers in pink packaging and named "female shaver" are pricier. As if shaming body hair is not enough, it adds a monetary burden to the already lower-waged women – placing another challenge that women face even in 2021 (despite the inevitable economic recession due to the global hit pandemic).
Source: Instagram @ohmyperiod
Likewise, sanitary products are another category that makes females suffer financially. Many of us may presume pads and tampons are sitting in supermarkets and are easy to get hold of. Truth is, many women suffer from "period poverty". Those on low incomes cannot afford, or access, suitable period products. With average periods lasting about five days, it can cost up to £8 a month for tampons and pads. It is not a cost that everyone can afford.
Together with the effects of the global pandemic, this financial pressure has worsened.
To address the issue, government intervention is necessary. Local authorities should perform the legal duty: to provide free sanitary products to those who need them. Last year, Scotland made sanitary products free for ladies across the entire country. It's the first country ever to do so. And it is definitely a great start. Yet, women around the world are still financially burdened by this. There is still work to do, leading women to choose to challenge these unfair standards in 2021.
There are other examples where women need to carry more health burden than men. For instance, men do not attend regular checkups or take HPV vaccinations as women do. In fact, there's currently no approved test for HPV in men. Surely, men could take up their part and lift the burden off women's shoulders, too.
5) Choose To Challenge: Male-dominating sports ground
Did you know, women competed for the first time at the Olympics in 1900? After more than a century, their sports achievements are still not well-recognised today. At least not well enough to play a central role in the competitive sporting world.
Another Circle X Woman Cecilia Yeung is a case in point. The athlete-slash-model has won medals and places in Asian Championships and Asian Games. Representing Hong Kong High Jump and holding the best records come with expectations. She has experienced the stigma from other people who tell her to "retreat", "play safe" to avoid injuries as a model.
Amongst a very judgmental environment, Cecilia chose to challenge the male-dominant sporting community in Hong Kong and pressed on to achieve greater heights. Cecilia went on to defy the odds while she's a model – on the journey to eliminate all assumptions that women should be focused on the beauty industry over "rough" sporting activities.
Source: Instagram @cceciliayeung
Today, women still have to fulfill gender roles. To "behave and be more gentle" or "just be a model".
To fight off judgments, Cecilia focuses on her own betterment. She allows herself to recover better, train better and pose better. The key to her more holistic well-being lies within her genes.
As Cecilia has mentioned: "Two years ago, when I ruptured my Achilles tendon, I've said, 'I have learned to accept that injury is part of the game for any athlete'. It turns out I have the choice to prevent career-threatening injuries as a sportswoman. Now I can train according to my genes."
From challenge comes change. And change starts from within.
Change, for we won't settle for the status quo.
From the way, we are perceived in others' eyes. Defined by public standards. Confined by physical limitations. Predestined by gender and genes.
We, Circle X Women, choose not to conform.
International Women's Day 2021 is here. CircleDNA pays homage to the women who dare to be change agents. Who strive to be the best version of themselves. Who dares to make a difference in the world.
Challenge yourself with 500+ DNA insights! Find out how you can take advantage of actionable insights. Let's challenge the status quo of health!