This Mother's Day, why not put a little more thought into your Mother's Day gift and tailor your gift to suit your mom's specific needs?
Whether your mom is a health nut, skincare lover, foodie, or loves taking self-care days, we've got a gift for her. This year, you might even want to get your mom a gift that you know she needs, but likely isn't something she'd buy for herself. (For example, perhaps your mom has been dealing with back pain, but she doesn't know about all the products out there that help with back pain such as inversion chairs.)
In the below Mother's Day gift guide, there's something for every type of mom. Below you'll find various gift ideas related to health, fitness, lifestyle, beauty, self-care, and even something for the foodies.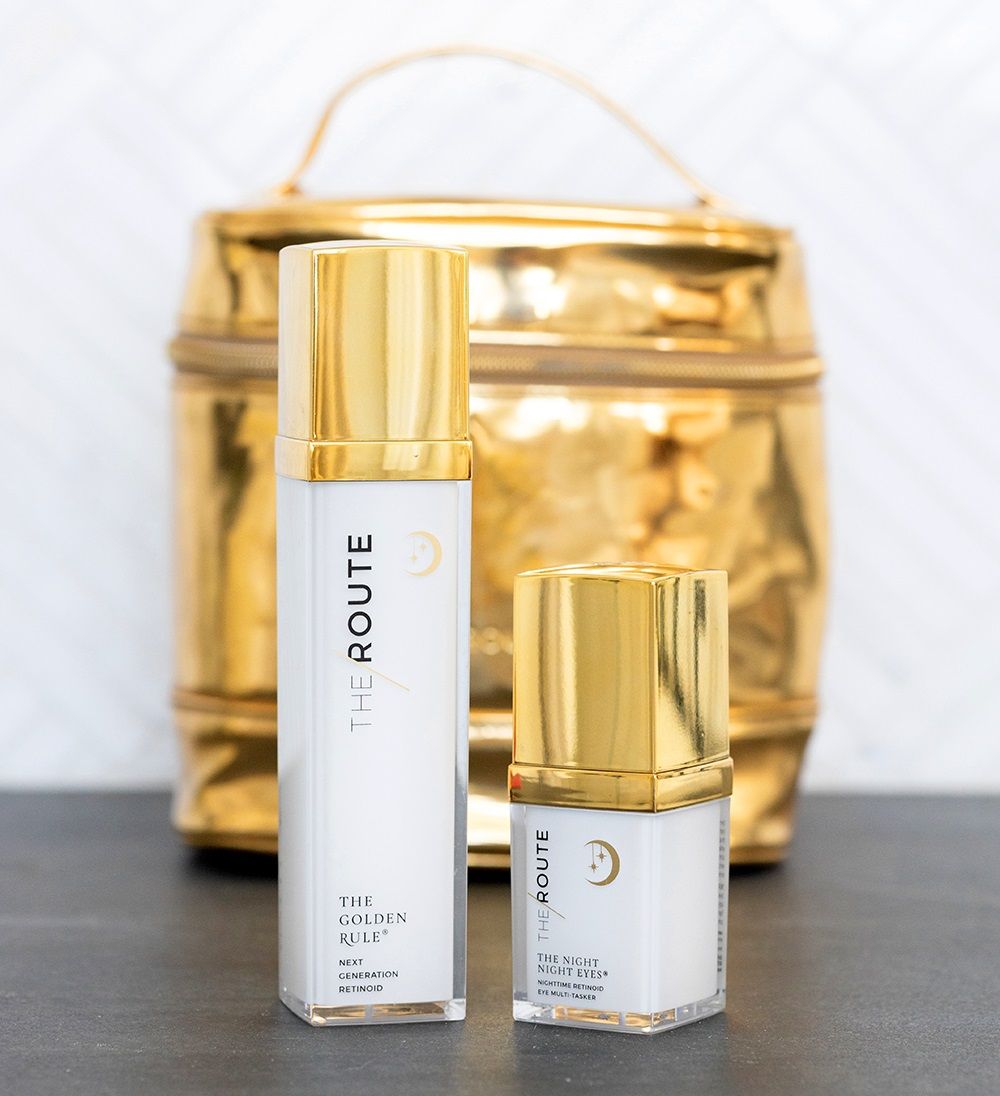 The 'Role Model' Gift Set from The Route Skincare
A nurse-founded clean, medical-grade skincare brand called 'The Route' has very lovely gift sets perfect for Mother's Day. Get your mom's skin looking younger and more radiant with a gift set called 'The Role Model' that contains a powerful skincare duo, 'The Golden Rule' and 'The Night Night Eyes.' If your mom is your role model, get her this gift set.
'The Night Night Eyes' is an overnight rejuvenating retinoid eye cream that helps improve the appearance of fine lines, wrinkles and dark circles. Adds a luminous glow and promotes even tone, deep hydration, and skin renewal around the eye. 'The Golden Rule' is a nighttime face cream that improves the appearance of fine lines, wrinkles and skin's overall texture and tone while imparting a healthy glow while you sleep. Traditional retinoids can be irritating, but theirs is specially formulated so you can get the skincare benefits without the irritation.
Both of these products in the gift set contain The Route's gentle high-performance retinoid that is specially formulated to deliver noticeable results without a prescription. Retinoids work at the cellular level by increasing collagen and improving cell turnover to reveal healthier, more youthful skin. It's the perfect gift for your mom this Mother's Day. The gift set includes a beautiful gold travel case as well.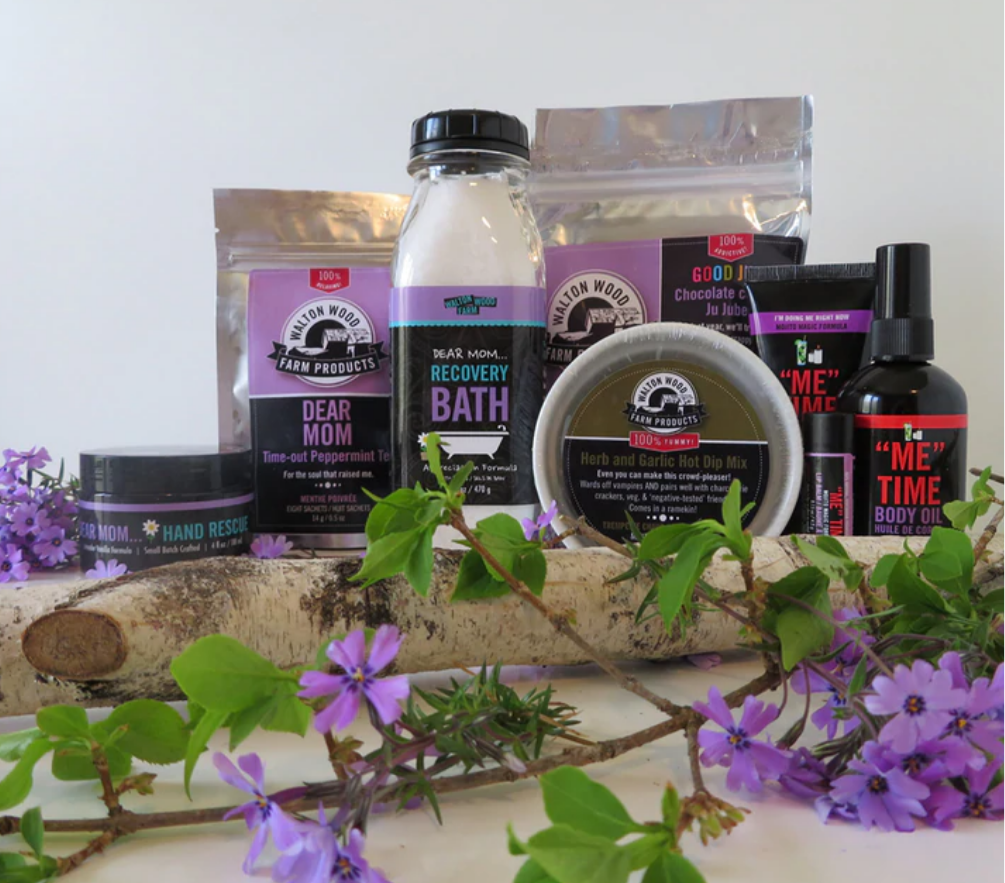 "Dear Mom" Rescue Box from Walton Wood Farm
Walton Wood Farm's "Dear Mom" Rescue Boxis a gift set that includes yummy snacks and luxury bath products. This set curated with moms in mind includes Walton Wood Farm's delicious chocolate-covered jujubes and other snacks, as well as bath salts, hand rescue, lip balm and Walton Wood Farm's "Me Time" Body Oil.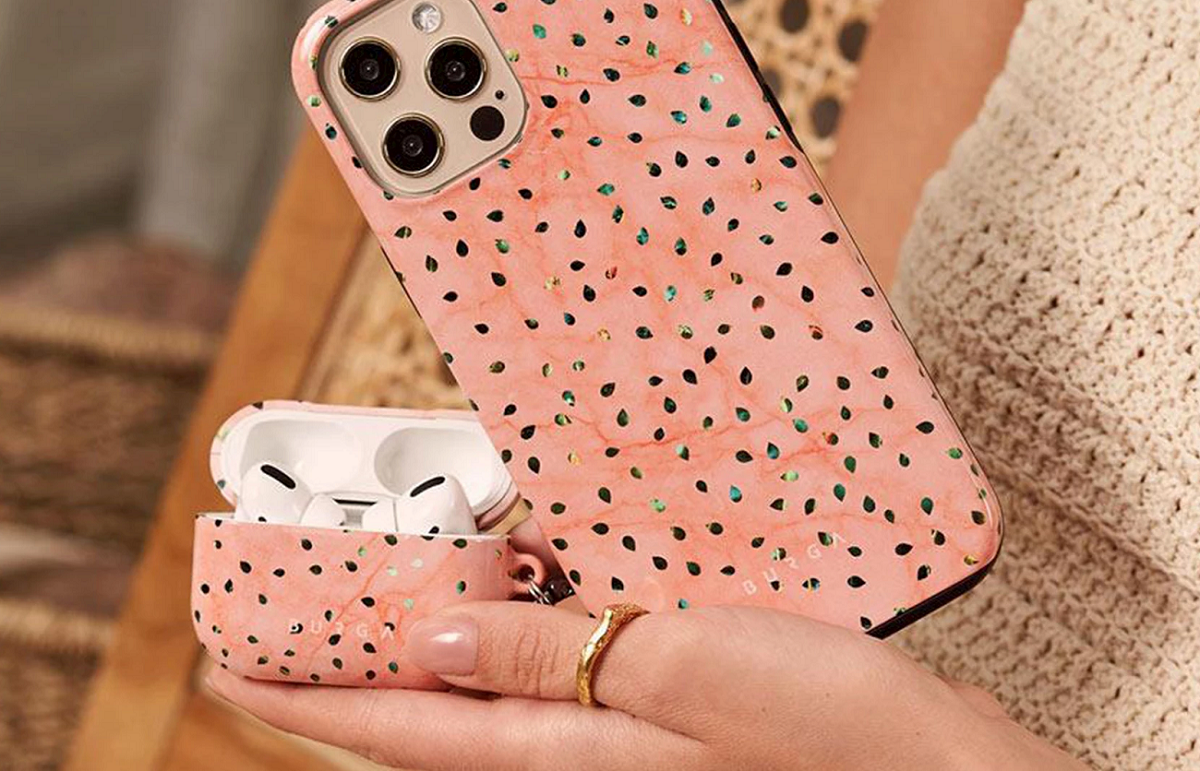 BURGA Phone Case
BURGA phone cases are equal parts durable and aesthetically pleasing. Their 'Elite' phone case will protect your mom's phone, while also remaining stylish. It's not easy to find phone cases that are beautifully designed, yet still very protective. BURGA's designer phone cases offer shockproof protection and heavy-duty coverage, yet they remain sleek and stylish, and do not bulk up your mom's mobile device. To make your Mother's Day gift even more fun, buy one of BURGA's matching AirPod cases to go with her phone case.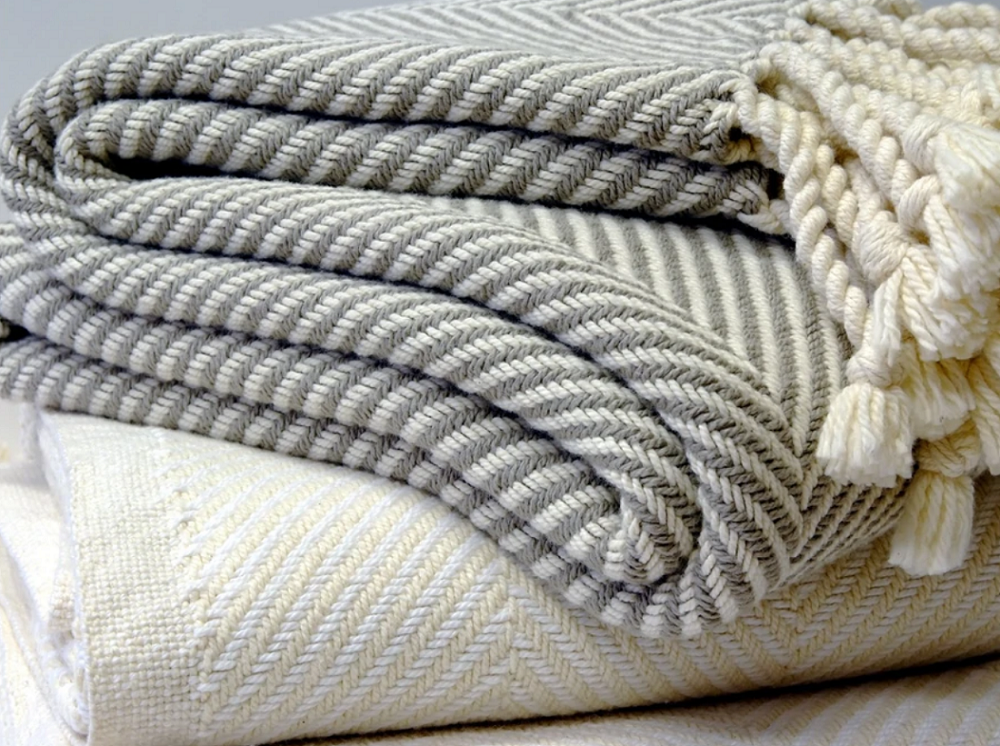 Monhegan Cotton Throw Blanket
Brahms Mount gets rave reviews for their iconic Monhegan Cotton Throw, which features a large-scale herringbone pattern with a flourish of hand-twisted and knotted rope fringe. It is finished with true selvedge, the beautiful self-finished hem which can only be produced on an antique loom. Dense, luxurious, plush and practical, their Monhegan Cotton Throw is the perfect one-size-delights-all gift.
Moms of all ages will appreciate this soft, cozy and incredibly stylish throw blanket.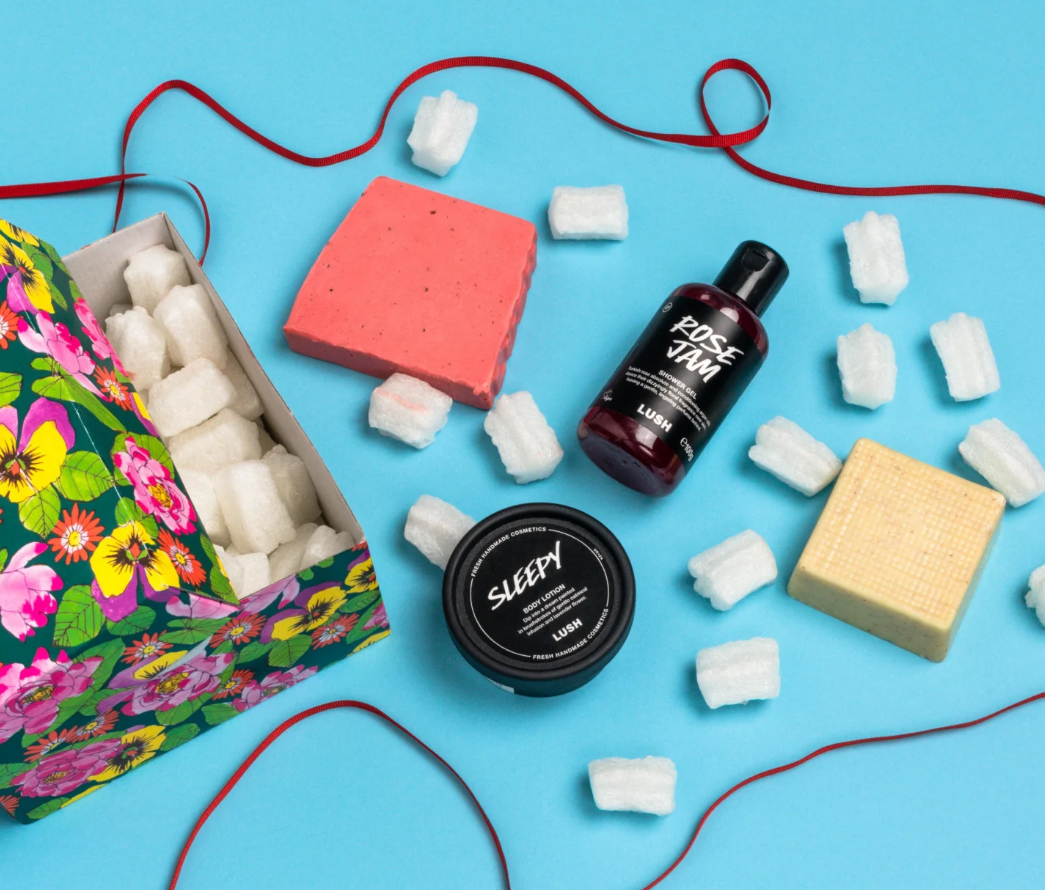 "The Night Garden" Gift Set from LUSH
Does your mom have trouble sleeping? One of the items you'll get in "The Night Garden" gift set from LUSH is their popular 'Sleepy' body lotion, to help her relax before bed. This gift set includes a sweet floral, relaxing and soothing combination of shower and body care products great for unwinding before going to sleep. The set also comes with a beautiful, decorative box and ribbon, so you don't need to worry about wrapping your gift.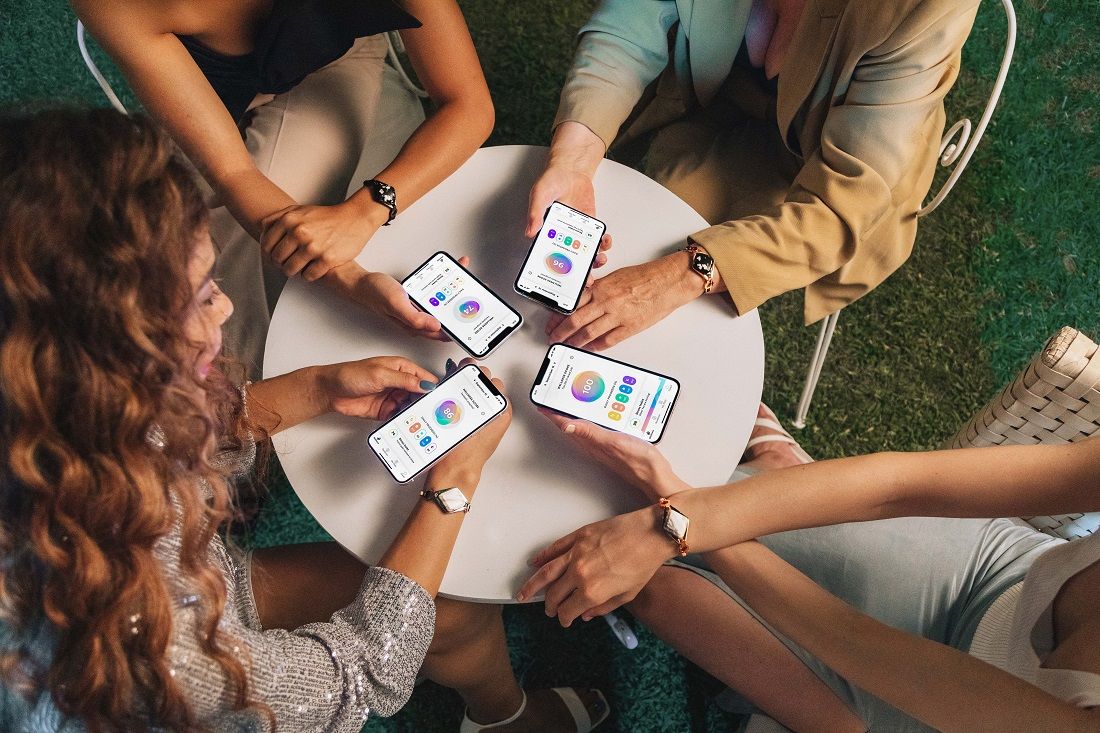 Bellabeat Ivy Wearable Wellness Tracker
The Bellabeat Ivy is the first wearable health tracker made specifically for women's health. Bellabeat's tiny, gorgeous bracelet identifies self-care gaps and suggests improvements. It connects to their app which monitors heart rate, cardiac coherence, respiratory rate, activity, and sleep and is also lightweight, fashionable, safe for skin, and hypoallergenic. It can even track a woman's cycle.
With all algorithms calibrated to female bodies, it will give your mom a readiness score based on her body bio-response, and it will provide her with a wellness score based on her efforts throughout the day. If her readiness score is really low, then mom knows she won't be able to take that big meeting, and maybe it's time for a much-needed rest day instead.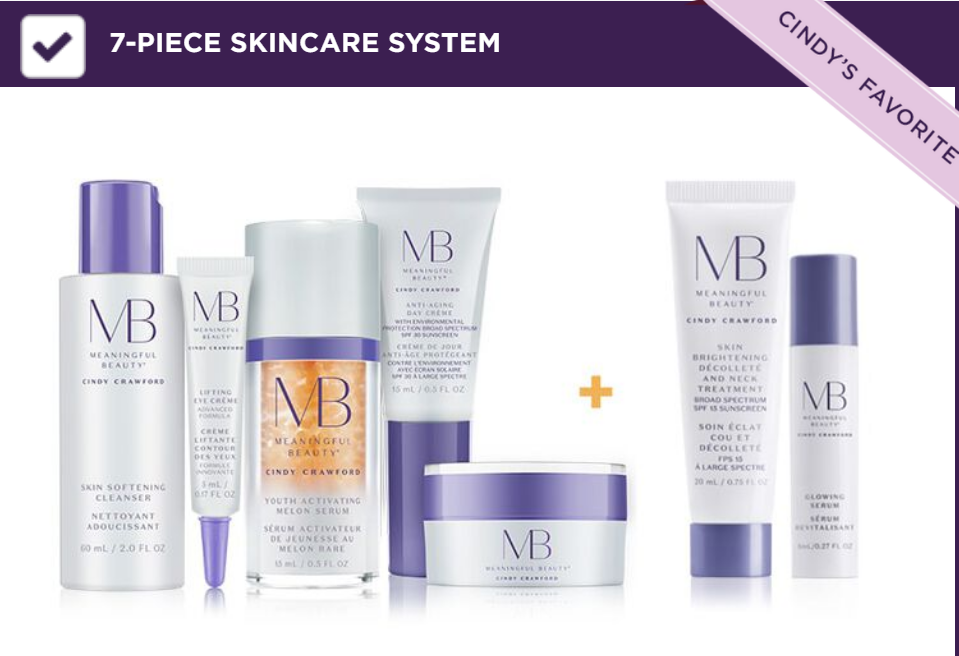 7-Piece Skincare Set from Meaningful Beauty
Perhaps you've heard of 'Meaningful Beauty', the renowned skincare line by Cindy Crawford. Celebrate Mother's Day with their limited-time Mother's Day gift set with every purchase of their best-selling 7-Piece Skincare Set. Even skin tone while lifting, firming and brightening the skin with this system that includes the Skin Softening Cleanser, Youth Activating Melon Serum, Anti-Aging Day Creme, Age Recovery Night Creme, Lifting Eye Creme, Skin Brightening Neck & Decollete SPF 15 & Glowing Serum. Your mom will love this luxurious, quality skincare set.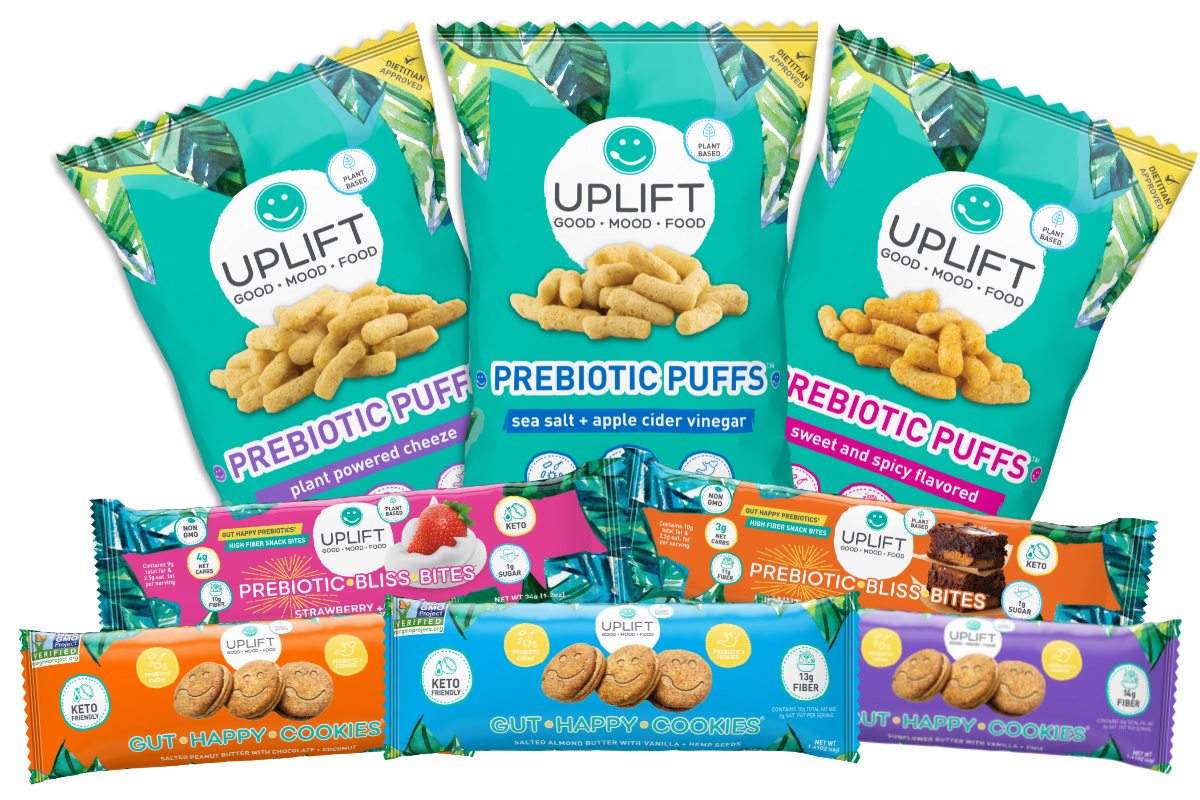 Uplift Food – Healthy Snack Bundle
Yummy snacks are always a great gift idea. Does your mom have a sweet tooth, but she's also looking to watch her health? Uplift Food – Good Mood Food is a gut healthy snacking company that provides delicious, gut healthy cookies and snacks. Uplift Food focuses on the fact that when you nourish your gut health with prebiotics, you can support your mental health via the gut/brain axis.
This Mother's Day, get mom the Ultimate Snack Sample Pack from Uplift Food. Included are their popular Gut Happy Cookies® which are organic, low sugar, plant-based, non-GMO, and 100% powered by fruits and vegetables. This includes their number one ingredient, sweet white lupin, a prebiotic fiber-packed legume. This company figured out a way to make delicious cookies, while sticking to vegetables and nut sources as their key ingredients to ensure you reap the wellness benefits in every bite.
Anyone who cares about their mom's health will want to encourage their mom to eat healthier. All of Uplift Food snacks provide an effective dose of prebiotics per serve, meaning she can enjoy a delicious cookie, puff or bite instead of adding another supplement into her diet.
A great Mother's Day gift is the delicious Uplift Ultimate Snack Sampler bundle so you can share the gut loving, mood supportive benefits of Gut Happy Cookies, Prebiotic Bliss Bites and Prebiotic Puffs with your mom. She'll be thrilled that you've helped her discover a new snack that's healthy and satisfying.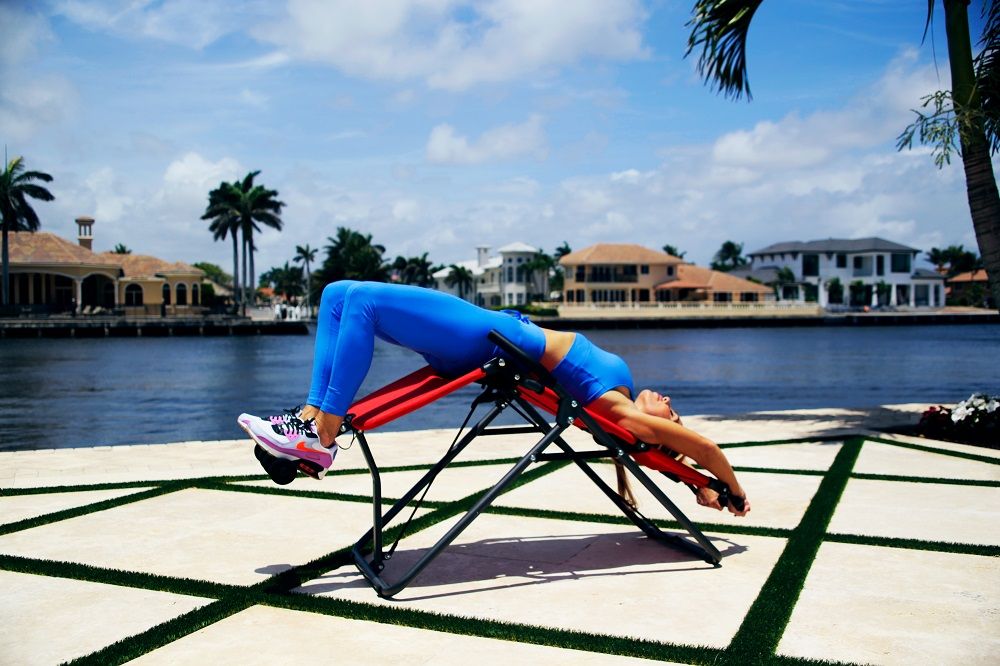 Backlounge Inversion Therapy Chair
An advanced design combines inversion therapy with core strengthening to leverage proven techniques for back relief with the Backlounge Inversion Therapy Chair. This is the type of gift your mom might not ever think to buy for herself, but it could change her life. Perhaps your mom doesn't even know that inversion therapy can help her manage her back pain. Inversion therapy is known to work wonders for people with back pain, tight muscles, or lack of mobility.
Backlounge's intelligent, innovative design means she's never completely upside down, staying in full control throughout use while mom stretches out her back and spine in ways that are very difficult to do without an inversion chair.
High-quality back and neck rollers in the chair massage away muscular trigger points and help improve posture. It's safe for moms of all ages and rated for up to 250 lbs.
The chair itself is under 25 pounds, it's easy to move and even folds flat for closet storage or to store under a bed.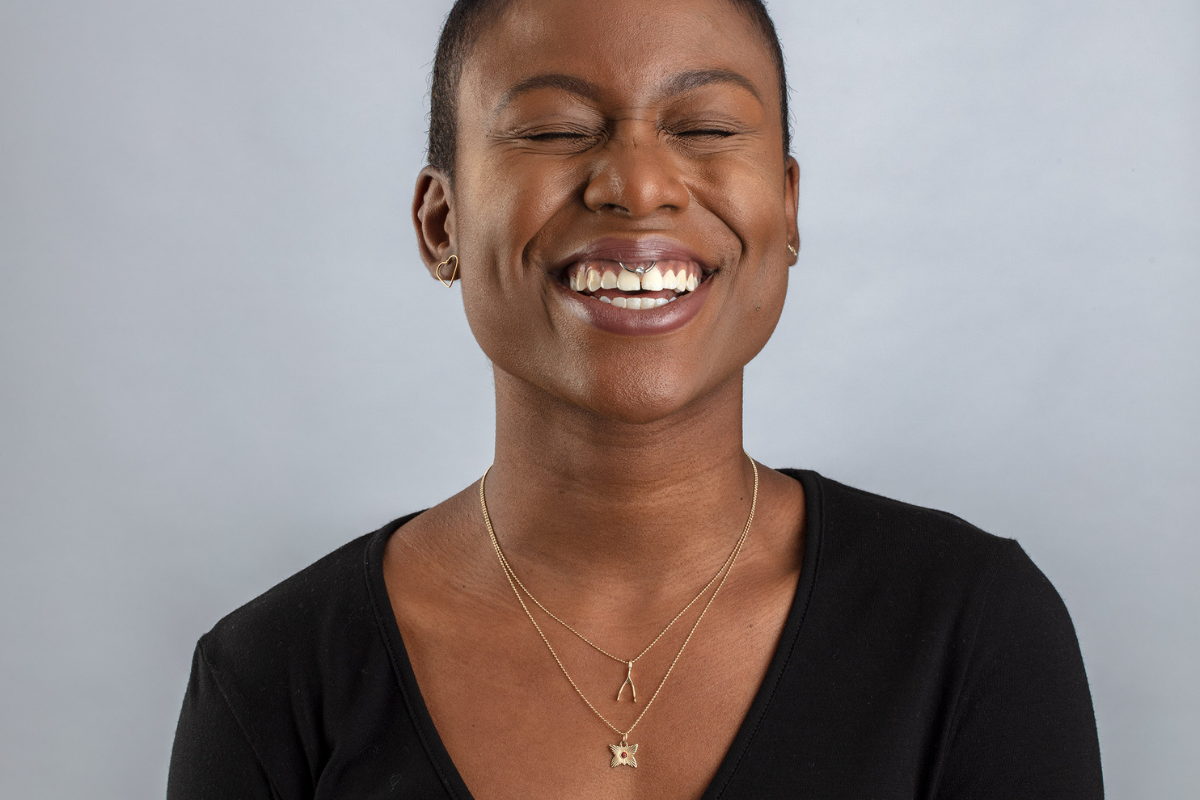 Ethically-Sourced Jewelry from Charmed by a Cause
Charmed by a Cause is a jewelry company that gives back. If you know your mom loves to give back and cares about the planet, a piece of jewelry from Charmed by a Cause could be a wonderful Mother's Day gift. Their high-quality jewelry is ethically made in NYC, and designed and produced using sustainable materials. Their metals are 100% recycled 14kt gold and sterling silver, and all natural stones used to make their jewelry are ethically-sourced. Charmed by a Cause is also an environmentally-friendly jewelry company that goes the extra mile to ensure all jewelry is crafted with the lightest carbon footprint possible. Check out their various Mother's Day jewellery gift ideas, including dainty earrings and necklaces for mom.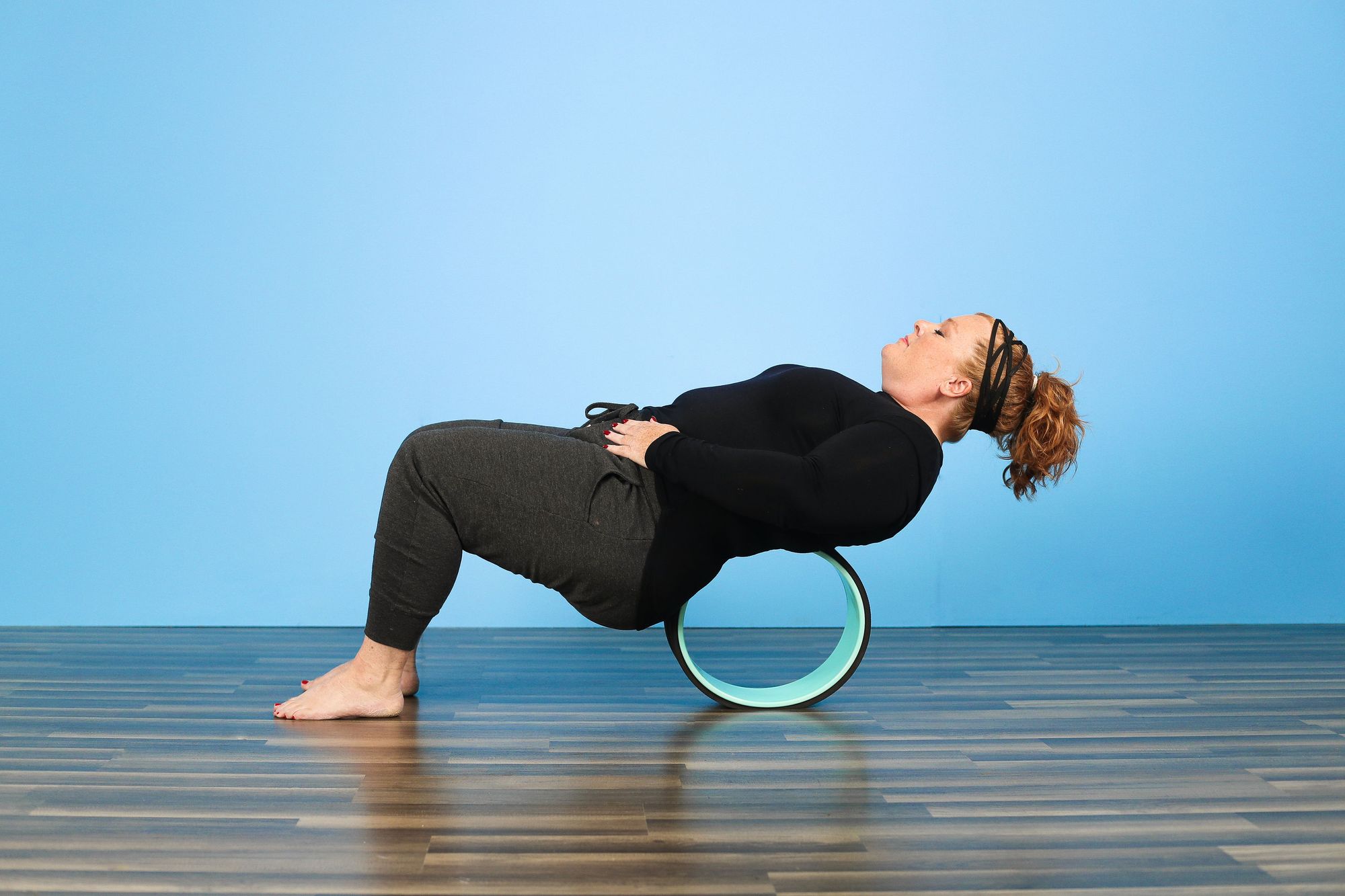 The Chirp Wheel
Does your mom love stretching, self-massaging, suffer from back pain, or struggle with neck pain? The Chirp Wheel is designed to fit right between the shoulder blades and will roll the pain away – sometimes in less than 5 minutes per day. With this special wheel, your mom simply has to sit down, place the wheel at the small of the back, and lean back for the best at-home massage. What's better for mom than pain relief and a self-massage she can give herself? The Chirp Wheel is a Mother's Day gift that doesn't take up too much space or use up much of her time, but could definitely come in handy.
"Tell Me Your Life Story" – Guided Journal for Moms
We all know moms love telling stories. Your mom will love this guided journal, with prompts to help her tell and record her life story.
"Tell Me Your Life Story" is a beautifully designed journal that doubles as a keepsake gift book to capture all of mom's precious memories and wisdom. The simple guided journal helps mothers record their life story with over 200 questions. Once completed, the book will become a precious treasure and personal keepsake of your mother's most important recollections, stories and life lessons that can be passed down to your children and cherished by future generations to come. It's the perfect Mother's Day gift.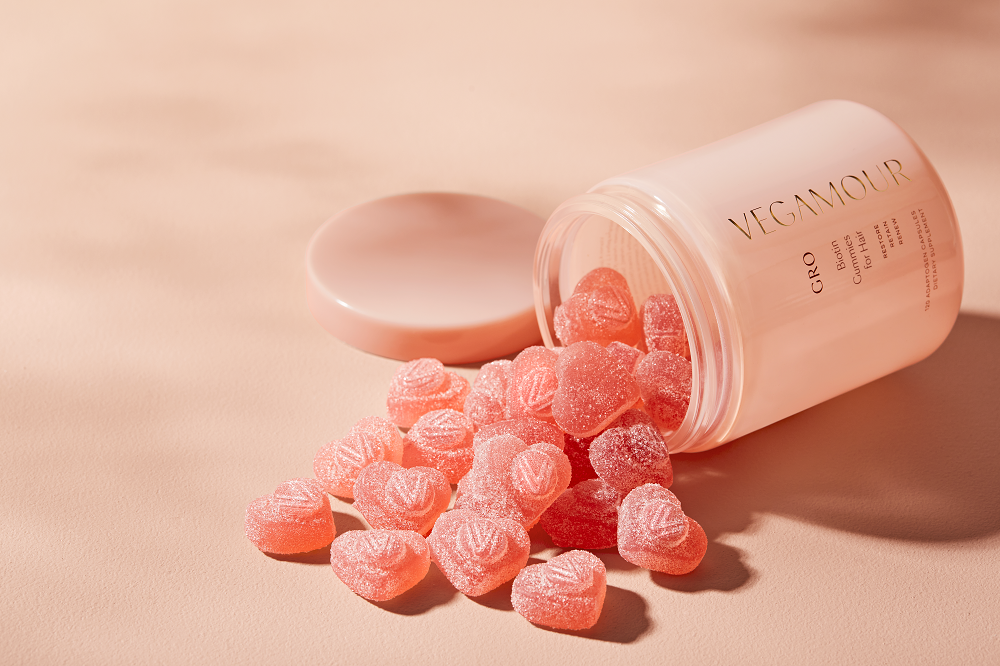 Vegamour GRO Biotin Gummies for Hair Health
This Mother's Day, give the gift of beauty and self-care with Vegamour's GRO Biotin Gummies. They are pink, heart-shaped and strawberry-flavored as well as vegan, cruelty-free and gelatin-free. They taste great and contain lots of healthy vitamins. These gummies include 16,666% of your mom's daily value of biotin, or 5000 mcg, along with folic acid, Vitamins A, B-5, -6 and -12, C and E, zinc and more key minerals to neutralize free radicals, supporting and nourishing the scalp and hair. These are a tasty and fun way to remember to get in a daily dose of important vitamins. Pop one strawberry-flavored biotin gummy vitamin a day for fuller-looking, healthier hair.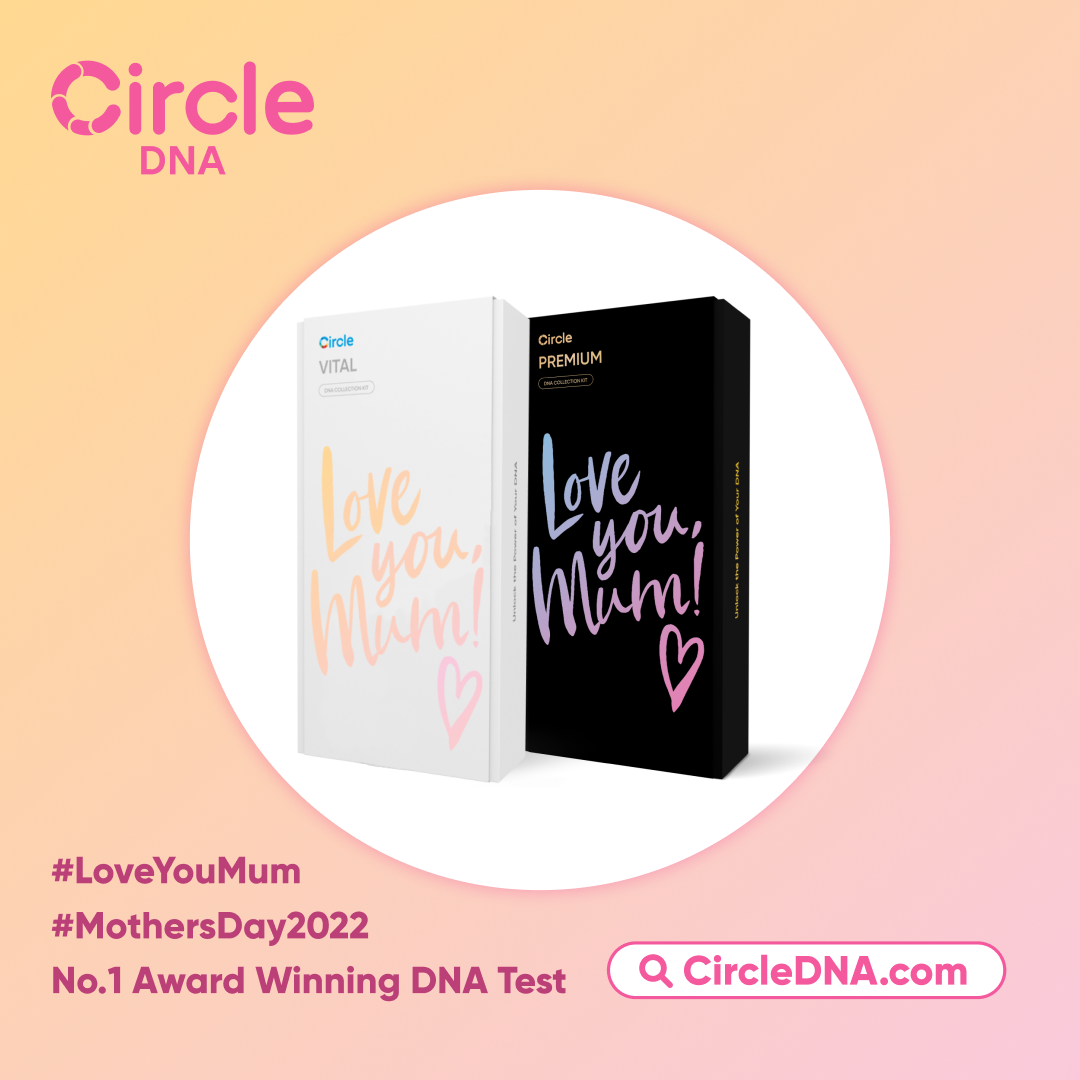 CircleDNA Premium Kit for Mom's Preventative Health
This Mother's Day, invest in your Mom's health by gifting her the world's most comprehensive DNA test as a Mother's Day gift. This DNA testing kit is one of the most unique, fun, interactive and health-conscious gifts you can give.
With the Premium DNA testing kit from CircleDNA, she'll receive a comprehensive health and wellness report. This includes her genetic nutrition profile, her skin profile, her cancer and disease risk reports, as well as diet, fitness, personality and wellness reports. Your mom will love this gift because it not only reports back on her health, but also provides her with very interesting and insightful information about her personality, success traits, and much more.
By understanding her DNA, your mom will be able to take better care of her health by adapting her lifestyle, diet and exercise routine to her genetic markers. The DNA test results will even let your mom know if she has higher needs of certain vitamins or nutrients. All of this information combined will help your mom make healthier decisions, keeping her healthier for longer. Sign up for our Mother's Day Flash Sale on May 8th, to claim offers of 50% OFF or more!