Valentine's day with kids should be as special as the time spent with your partner. Holidays, like Heart's Day, serve as perfect opportunities to show your kids just how much you love them. It's that time of the year again, and love is definitely in the air!
While you may already have creative ideas to celebrate the holiday with your partner, like cooking date night recipes to spoil them, don't forget your littlest loves.
After all, Cupid's arrow isn't just meant for romantic lovers, but it's for celebrating all types of love. And nothing can be more special than the heartfelt emotions between parents and children because you share the same blood.
Below are some sweet ways to spread some joy and shower your kids with love on Valentine's Day.
Serve a LOVE-ly Charcuterie Board to Celebrate Valentine's Day With Kids
Celebrating valentine's day with kids doesn't have to break the bank. Make this Hallmark holiday extra festive by serving something out of the ordinary like a heart-themed charcuterie board that your children will love.
Think heart-shaped cheese cutouts, heart shortbread cookies, whole grain pretzels, dried cranberries, cut-up grapes morphed into a heart with toothpicks, V-day M&Ms, and dark chocolate hearts make for yummy kid-friendly snacks. You can also check this one out for healthy snack ideas.
You can make it extra cute with red party plates and heart-printed table napkins. Don't forget to serve sparkling cider in wine glasses this Valentine's day with kids because they love the novelty. Feast on your heart's day cheeseboard as you watch a romantic movie like Ever After, which is the modern version of Cinderella, or Enchanted. Spending snuggle times with your kids will help them build amazing childhood memories, which can serve as a healing balm in adulthood when life gets a little rough.
Create a Redeemable 'Coupon' for a Parent-Child Adventure
You can make a digital voucher with a free printable or craft one from scratch with pretty cardstock. The idea is you bequeath the voucher to the bearer to make Valentine's day with kids extra special. They can redeem the voucher to have a special one-on-one date with their mom or dad in any restaurant of their choice, or a special adventure. This gift gives each kid solo quality time with either parent. This is even more exciting when you have multiple kids because you can give special attention to each child and make them feel secure.
Moreover, this gift hits two birds with one stone because you make your kids feel giddy with your thoughtfulness, and at the same time, they feel excited because you're empowering them to make decisions. Remember, kids love to feel like grown-ups and make their own choices. With a voucher that lets them decide, you put a bit of power in their hands.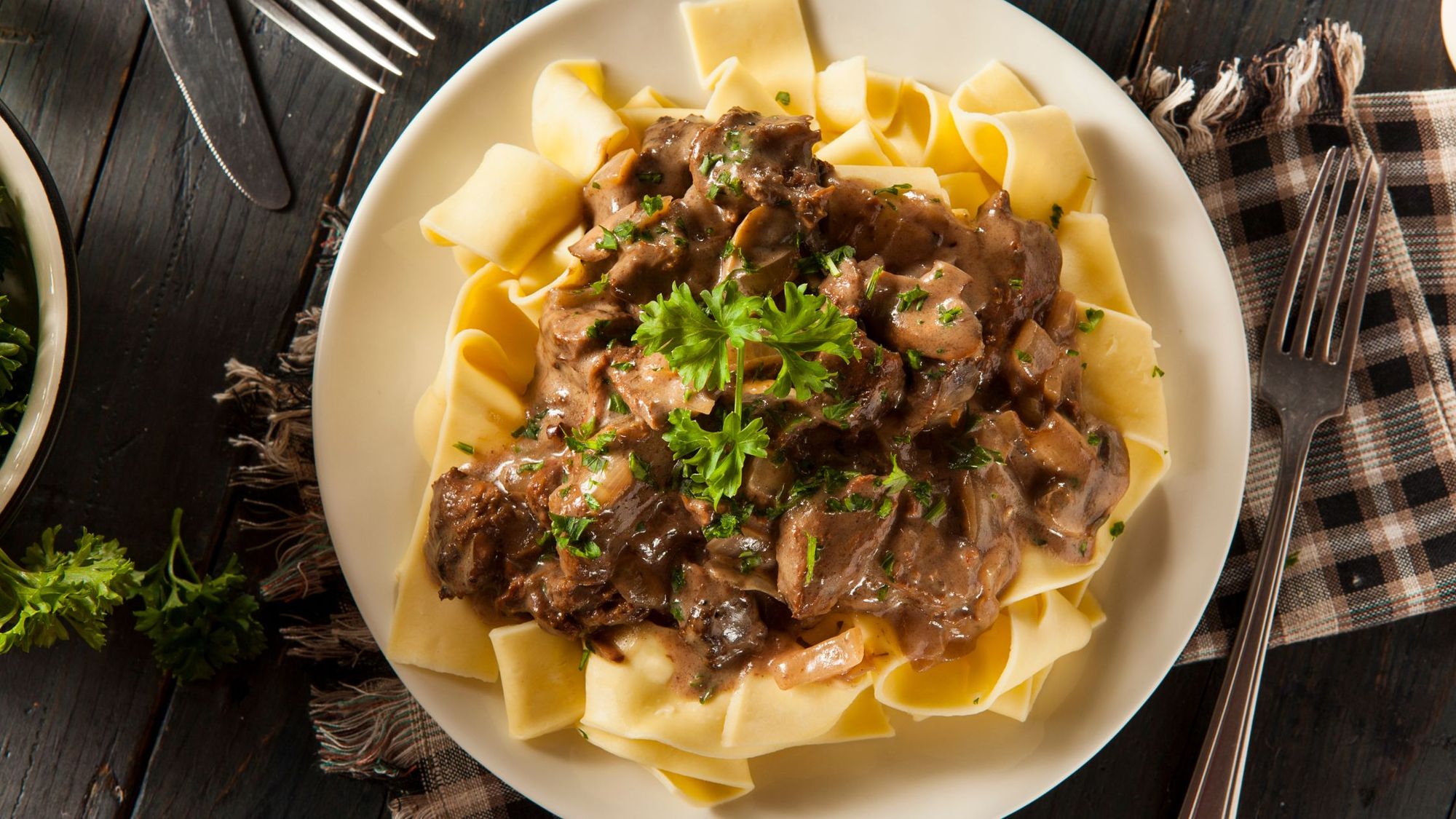 Celebrate with a Hearty Cooking Fest
If you're looking for interactive ideas to spend a meaningful Valentine's day with kids, consider doing it right in your own home. Many say that the kitchen is the heart of the home because it's the most used area in the house. The kitchen is akin to a social hub where everyone convenes to grab some grub or chitchat.
The simple ritual of preparing ingredients and cooking food is a creative art form that allows the chefs to express themselves. Moreover, being together as you cook is a chance to connect and communicate. Studies show that parents and children cooking together supports child involvement and autonomy while helping strengthen the parent-child relationship and promoting positive parenting. Try out these fun meals to make Valentine's day with kids exciting:
Heart-shaped homemade pizza
Make heart pancakes with strawberries
Decorate heart-shaped cookies with sprinkles
Concoct pink berry smoothies
Play Minute-to-Win-it Valentine's Themed Games
Make Valentine's day with kids extra memorable with fun 60-second games. A little family friendly competition will build core memories in children. These interactive games are silly but will encourage a lot of laughs. All you need is a big bag of candy hearts as props. Try out these fun ideas:
Suck Hearts With a Straw
Prepare straws, plates, and candy hearts. Fill up one plate with candy hearts and prepare another plate next to it. The goal is to transfer as many hearts as you can in one minute using your mouth and straw by creating a vacuum. This will show who has the most sucking power.
Candy Hearts Relay
Put an empty bowl on a chair on one side of the room. On the other end, place a bowl full of candy hearts. The idea is to transfer as many hearts as possible by carrying them to the other bowl with a spoon. There will surely be spills and giggles along the way.
Stacked Heart Towers
Challenge your kids to create the highest tower using candy hearts. The highest tower that doesn't topple over after a minute wins.
Dress Up in Red and Capture Memories
Don't break tradition and follow the crowd by picking red outfits for Valentine's day with kids. Let them choose what they want to wear from their closet so they can practice their decision-making skills. Alternatively, you can also shop together for heart-themed PJs. These preparations will set the mood and make Valentine's Day with kids extra festive.
Before dressing and dolling up yourself for pictures, make time to cut out paper hearts to serve as your props. Use free printables with different heart sizes. This activity will allow your kids to practice their fine motor skills because you will all cut various hearts together. Once done, you can use the printed heart cutouts with red blankets to decorate a vacant wall that can serve as your photo backdrop. Add more silly props like heart-shaped glasses or a feather boa. Then set up your tripod or use your mobile phone timer to take family pictures. En voilà! Everyone will have treasured photographs to look back on.
Wind Down with Fun Bath Bombs
Cap your Valentine's day with kids by giving them a luxuriating bubble bath. Watch their eyes sparkle and endless giggles on their faces when you surprise them with a red or pink bath bomb. Grab a bath bomb from the store and make sure it contains gentle ingredients to prevent allergies. This would surely be a fun twist to their normal routine and could even be a core memory when they're bigger.
Light up lavender candles and pop on some mood music just like the spa. The ambiance could help wind down your kids' energy and prepare them for bed. And once your children are done with their relaxing bath, enjoy some snuggles, read them a story, and kiss them goodnight.
Read Love-Themed Bedtime Stories This Valentine's Day With Kids
Once February starts, you can have a countdown to V-Day by reading love-themed bedtime stories to your kids. These books have different themes encompassing all kinds of love such as friendship, hugs, and self-love. Reading to your kids will forge stronger bonds and trust because they'll know you will be there for them at their most vulnerable times.
Furthermore, studies show that reading is an excellent bonding tool for parents and kids while promoting literacy and language skills. After all, children learn to understand and use both oral/ written words through a variety of language experiences. Exposure to the world of books tops this list of experiences. If you're looking for book suggestions that fit young kids, check out the following titles:
Huggy Kissy
Love (Peek-a-Boo Art)
Love You, Stinky Face
Wherever You Are My Love Will Find You
You are My Sunshine
Pete the Cat's Groovy Guide to Love
Click, Clack, Moo, I Love You
If You're Groovy and You Know It Hug a Friend
Order the books online or go check out the local library to see what they have for your kids. There's just something about cuddling up with a book while cozy in bed with the kids that feels gratifying. Once your kids fall asleep with the bedtime story, you can get ready for some sexy time with your significant other.
Do these activities sound fun for you and your family? You can take a CircleDNA test to help you plan hobbies and activities that your kids will enjoy by finding out which talents lie within your DNA. This at-home DNA test will inform you of genetic strengths and weaknesses that lie within your DNA, as well as talents that might run in your family such as a genetic gift for dance or music. Armed with this information, you can make sure Valentine's day with kids and every day will be more enjoyable for everyone.
References:
Supporting Positive Parenting and Promoting Healthy Living through Family Cooking Classes (Mette Kristine Torslev et.al.) https://www.ncbi.nlm.nih.gov/pmc/articles/PMC8125162/Parents' early book reading to children: Relation to children's later language and literacy outcomes controlling for other parent language input (O Ece Demir-Lira et.al.) https://pubmed.ncbi.nlm.nih.gov/30325107/