Is it time to start streaming virtual workout classes online?
It's a well-known fact that exercise has a positive impact on us in many ways.
Beyond physically making us fitter, exercise is wonderful for improving cognitive function. It reduces feelings of stress and improves self-esteem. Despite this, many of us haven't always made the time to focus on our fitness goals.
In 2020, that all changed.
Suddenly, most of us didn't have to worry about commutes draining our free time. Since the lockdown, we were working almost constantly from home. We weren't battling for opportunities to stay fit. In fact, during the time of social distancing, exercising was one of the few things we were still allowed to do.
A workout app MindBody revealed research showed that fitness apps are on the rise. There has been a massive jump in the number of people logging into fitness apps for at-home workouts. "Virtual wellness", just like virtual meetings and virtual teamwork, became the new norm.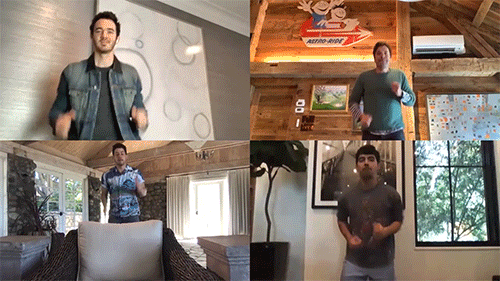 Defining Virtual Workout Classes Online
There are many different kinds of online fitness programs available to access right now.
Live virtual workout classes deliver a greater level of intimacy. For those who want to feel an in-person connection with their tutors, virtual workouts can still deliver that. According to MindBody, 85% of users are using weekly live-streaming classes today, compared to only 7% in 2019.
Alternatively, you can log in and check out pre-made videos. MindBody found 73% of customers also use pre-recorded videos more often, compared to just 17% in 2019.
There are also a host of different workout styles to explore.
For those trying to tackle the stress of dealing with a global pandemic, yoga is a much-needed source of relief. Studies found that yoga uptake increased by 25% in 2020.
The best online fitness classes tend to offer a range of stress and mindfulness management techniques. Alongside, high-energy exercises are here to keep dopamine levels. Pilates, Barre, and even high-intensity interval training have also seen a massive boost in the last year.
The Rise of Online Fitness Programs: How Did Virtual Workout Become Popular
So, what launched live virtual workout classes and video training into the stratosphere?
It's a combination of factors. Many people simply had more time to work on their fitness during the pandemic. Taking that initial leap into self-care with an at-home workout has somewhat improved our wellness. It allowed many of us to reschedule our lives around more important things, like staying fit and healthy.
A lot of people visiting virtual workout classes online during the pandemic also said that they would be keen to continue taking virtual classes after studios re-open. Ultimately, most people find these classes a lot more accessible than in-person workouts, where they often face the risk of feeling nervous around other people or having to drive back and forth to locations.
Covid-19 presented people around the world with more opportunities to start focusing on their health. Around 56% of respondents in the MindBody study said they were exercising five times a week, thanks to streaming virtual workout classes online.
When you can simply log into your computer and get active with other people all around the world, it's so much harder to make an excuse not to work out. You can squeeze workouts in around your schedule, in a way that wasn't possible before.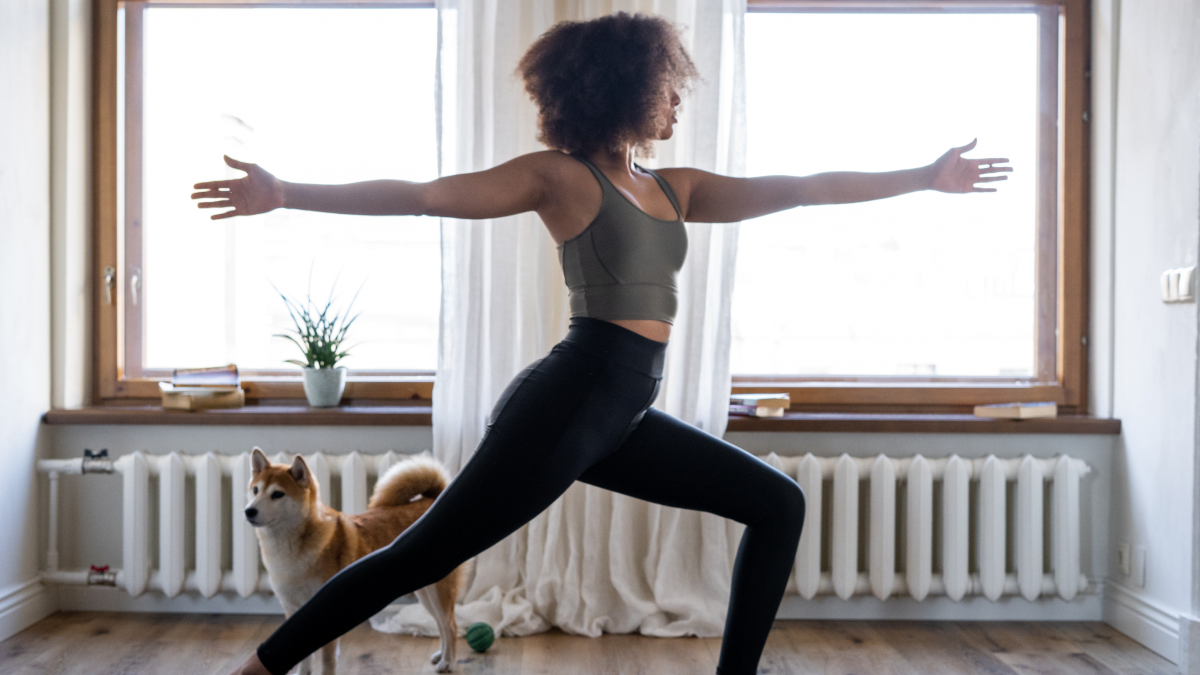 Virtual Workout is Here to Stay.
The pandemic might have been the reason for the initial increase of at-home workouts, but even when it's over, the demand will continue to grow. Many people have discovered a new, more convenient way to bring workouts into their schedule again, and we're not about to let them go.
During the lockdowns, at-home workout routines were something fun and active you could do to take your mind off the stress of the situation. Many also offered an opportunity for social interactions that we were missing out on in our day-to-day lives. You couldn't go and join your friend for a trip to the gym, but you could work out alongside them on a video call.
Now, we're all more familiar with virtual workouts than ever, making them an even more comfortable part of our routine. We've already begun to discover the benefits during the lockdown, and many experts believe that the vast majority of people will continue tapping into their virtual resources going forward, even as studios begin to re-open.
The Benefits of Virtual Workout Classes
If you haven't experimented with virtual workout classes online yet, you may be wondering what all the hype is about. On the surface, online fitness programs are just like exercise routines you do in the comfort of your own home. There's nothing new there. However, underneath that, an at-home workout can also be an opportunity for socialization, a mood-booster, and a more convenient way to reach your fitness goals.
Some of the biggest benefits of online fitness programs include: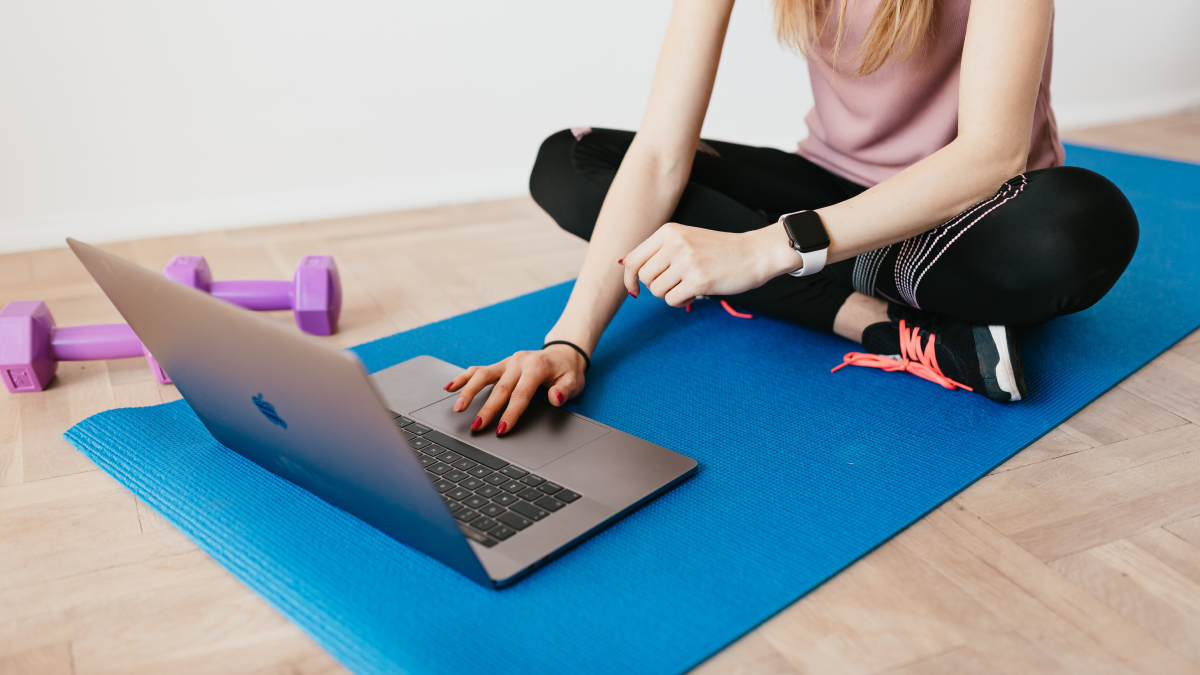 1. Group Activities for Social Interaction
Sweating it out with other people makes you feel better from a social perspective. Studies indicate that working out with a friend or engaging in group activities make you more likely to reach your fitness goals. You feel more motivated around people you care about, and you're more likely to hold each other accountable if you don't turn up for class.
Although you're physically exercising side-by-side with your pals during a live virtual workout class, it feels as though you are. You can chat through video conferencing tools and laugh with each other as you work on your routines. Even better, you don't have to worry about the stress of feeling nervous or exposed when you're surrounded by new people in a new space.
Even if you're interacting with people you've never met before online, you're doing so from the comfort of your own home, where you can work on your social skills in confidence.
2. An At-home Workout Works Around You
One of the biggest reasons many of us fail to do as much exercise as we should is we simply can't find the time in our busy schedules. Fortunately, online fitness programs can fit around you. You can choose the live streaming classes that you want to attend based on when they happen during the day, and even log in during your worktime lunch break.
There's no pressure to race between your office and your local fitness club when you're working out at home. You can simply switch on your favourite workout app and start enjoying the benefits wherever you are.
If you don't have time to take in some live virtual workout classes one day, there are also apps that allow you to stream your videos in your own time, so there's no excuse to miss out.
3. Get Professional Guidance at Home
Sometimes it's tough to know where to start with a workout routine.
If you haven't been at the gym for a while, you might not feel confident trying to figure out a Pilates class on your own. With live virtual workout classes, you get the professional assistance you need from a trained expert, without the hefty costs of a gym membership or personal trainer.
Virtual classes have qualified instructors who you can interact with personally in some cases if you ever have a question you need to ask. Trainers giving detailed guidance and instructions make it much more likely that you'll reach your goals.
4. Experiment with a range of workouts
You don't have to stick to a single kind of exercise when you're using virtual workout classes online. Many online streaming services give you free trials where you can put certain routines to the test before you sign up long-term. This gives you an excellent opportunity to find out what kind of exercise and format works best for you.
There are high-energy sessions for people who want to get sweating and start pumping up endorphins, and more relaxing exercise options, like Pilates and yoga. You can even join in a class as a "viewer" with some online fitness programs, so you can see what it might be like to take part before you pay.
With endless choices, you can adapt and build your fitness routine to suit you. Plus, you're more likely to find something that you can enjoy and stick with.
5. Improve Your Confidence
Gym anxiety is a pretty big issue for a lot of would-be fitness fans.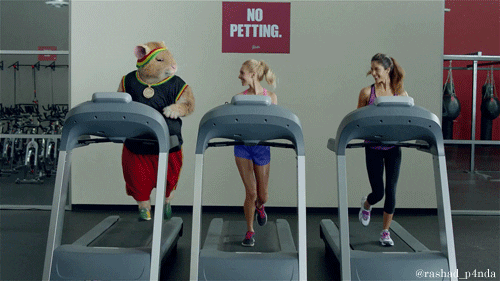 In the setting of a traditional fitness studio or exercise class, a lot of people assume that they'll feel under pressure to perform. That is because they're surrounded by people at a different fitness level than them.
Although gyms usually aren't as worrisome as they seem, an at-home workout is even less daunting. You can choose exactly how much of you other people get to see if you're going to be on camera. You'll also have an opportunity to see countless other people in the same position as you.
Workout sessions online give you a chance to start building your confidence. Take it as a practice to overcome any self-esteem issues that might be holding you back. As you continue to work on your fitness and see the benefits, that confidence will only grow.
Let's Start Streaming Fitness Classes Online
If you think virtual workouts might be helpful for you, there are tons of them online to get started with. NYMag has a fantastic list of classes to check out. So does VeryWellFit. So you should have no trouble with inspiration.
The more you explore, the more likely you are to find classes that suit you. Plus, you can always think about talking to your friends for insights into where they do their workouts.
Some of our favourite options include:
Alo Moves: An at-home yoga studio where you can find meditation classes, yoga, HIIT, barre, Pilates and more. All Alo courses are taught by expert instructors.
ClassPass: Tons of online fitness classes, as well as opportunities to book in-person classes at studios around the UK.
Joanna Soh: Join in with the cult-favourite personal trainer and YouTuber. Joanna teaches you how to burn calories in a series of engaging videos.
Utah Lee: Check out Nike Master Trainer Utah Lee as she guides you through her suggestions. Following her could potentially make you a fitness icon like herself.