"This Fitness-Focused DNA test is helping thousands of people to 'unlock' their well-being and consistently live a healthier life…"
Every year, millions of women and men worldwide struggle to eat right, lose weight, commit to a healthy exercise routine, and make positive steps toward living a healthier lifestyle.
And it's NOT always their fault.
There are a few reasons why.
What armchair experts, health and wellness "professionals", and fitness gurus don't tell you Is that when it comes to diet, nutritional requirements, and exercise regimens, It's NEVER one-size-fits-all.
The good news is there is now a way to "unlock" the diet, nutrition, and exercise that works FOR YOU.
The problem has always been – when it comes to dieting – people would see some ad, or hear about some new "fad diet" from a friend or family member…
And it was supposed to be the next game-changer.
Debunking the "YoYo Diet"
Restrictive diet plans provide short-term wins fuelled by unsustainable motivations. But it wouldn't be too long before the cravings kicked in and the weight and pounds would pack back on, bringing people back to square one.
Or worse – they'd gain even more weight than when they started…
It's frustrating, upsetting, and can lead to a wide range of physical and mental 'health' problems that often stack on top of each other…
Ever wondered why this so often seems to be the case?
Your Body Responds Uniquely To Foods & Nutrition
See, research shows how the human body responds to foods that are HIGHLY individualized.
And that even the slightest variations in certain genes can have a major effect on the way our body reacts to the food we consume.
This means that the food choices that might be great for your friend, colleague, or even a family member… Might not be the right choice for YOU.
Don't guess which diet, meal plan, or exercise regimen is right FOR YOU?
This innovative company is setting out to disrupt and redefine the diet, health, and wellness industries with this NEW, groundbreaking, 'Vital' DNA Testing Kit.
Discover how you can optimize your diet, nutrition, and wellness TODAY →
And the same goes for our fitness and exercise choices as well.
In fact, a new study out of Anglia Ruskin University found that our individual genetics can explain up to 72% of the difference in results between one person and another after a specific fitness exercise.
And this is exactly why some people can see immediate results and success with certain training programs…
While others can fight tooth and nail to make even the slightest of progress.
It's because often people are training AGAINST their genetics – and NOT with them.
Train With Your Genetics – Not Against Them
Just the same as with the foods we choose to eat…
It means doing the exercise regimens we're told to do – based on the opinion or 'knowledge' of friends, family members, or "experts"…
Doesn't necessarily mean we're going to get the results we're setting out to achieve.
And, it turns out, it all comes down to our genes.
So – then what's the answer?
If we want to give ourselves the best chance at hitting our weight loss, nutrition, or fitness goals…
We don't need to listen to some armchair expert, any 'guru' off YouTube, or even our well-meaning friends or family member…
We just need to look inside ourselves.
DEEP inside – at a cellular level.
And that's where DNA testing comes in.
Because now, there's a groundbreaking, bleeding-edge company is giving us the tools, insights, and answers we need to help identify:
What foods to eat based on your unique dietary profile…
The fitness and exercise we need for peak performance…
Our distinctive nutrient, vitamin, and mineral needs…
What impacts our overall health, wellbeing and longevity…
Insights into how our body responds to sleep & 'stress'…
All according to our GENETICS…
And we can achieve all of this specifically using the CircleDNA 'Vital' DNA Test Kit.
Not only that – but this ultra-comprehensive test delivers results that are "laser targeted" to help you identify the best way to eat smarter, get fit, and lose weight…
Simply by tapping into your genetic strengths and weaknesses so you can better understand how to make your diet, exercise routines, and overall health more compatible with your genes.
"So what is The CircleDNA 'Vital' Test – and what does it do?"
With the CircleDNA 'Vital' Test, you're given a wealth of insights into physical, behavioral, personality, and success traits – along with over a dozen ancestry reports.
The 125+ in-depth reports (more on those in a second) cover everything from diet, nutrition, sports & fitness, stress & sleep, well-being, and so much more…
And it was designed to help unlock actionable insights into what our body needs to 'perform' optimally.
That allows you to explore and identify how your DNA can help support you on your journey to a better and healthier life!
Once complete, your 'Vital' DNA Testing kit will provide you with:
125 Reports, All About You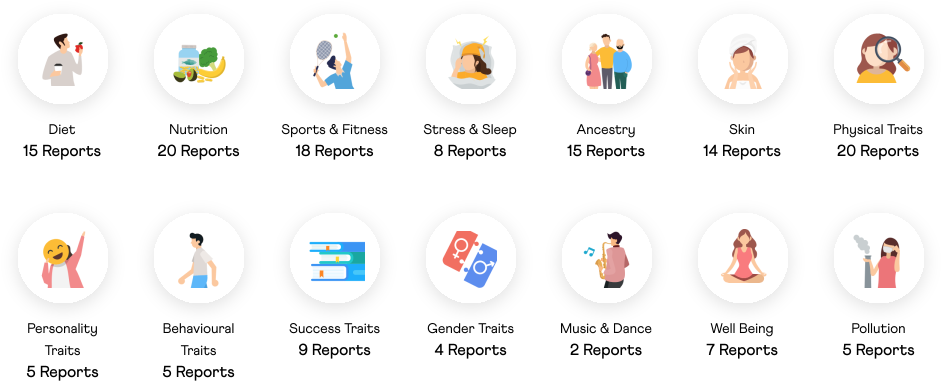 This makes the CircleDNA 'Vital' DNA Test one of the most comprehensive DNA Tests on the market…
(Aside from their Premium DNA Testing Kit – but more on that later).
in terms of delivering the insights and answers provided by the test.
"Okay – but how exactly does it all WORK…?"
CircleDNA couldn't have made this process simpler.
Once you request your 'Vital' DNA Testing Kit, CircleDNA will ship out to you (at no extra cost) everything you need to 'unlock' every diet, nutrition, and fitness secret held deep within your DNA.
When the kit arrives, all there is to do is follow the simple, 4-step processes to collect, secure, and send back your sample.
And not to fret – you won't need to pluck out any hair or be required to do anything invasive.
The sample collection process is completely non-invasive and as simple as swabbing on the inside of your cheek.
There's no fussing about trying to figure out how to get your sample to the lab – CircleDNA has sorted all that out for you, covering shipping for your sample back to their lab.
Once CircleDNA's lab gets your sample, they'll get to work unravelling your DNA and plugging the results into their 100% safe & secure system.
After that's done, your unique results will be uploaded to the Circle mobile app, complete with insights and recommendations on your next best steps forward.
On top of that, you'll receive a complete PDF report summary for you to easily download and keep for reference.
PLUS – you'll also get a complimentary 1-on-1 "Health Consultation" with one of their genetics-trained health coaches.
Added Bonus – 1-on-1 Health Consultation
After your sample has been received and uploaded, one of CircleDNA's team of genetics-trained health professionals will be ready and waiting to hop on a call with you.
During your consultation, you'll have a unique opportunity to dive deep into your genetic blueprint and get a complete walkthrough of your results.
This is a chance to get actionable insights around fitness regimes, nutritional advice, and even insights relating to your ancestry.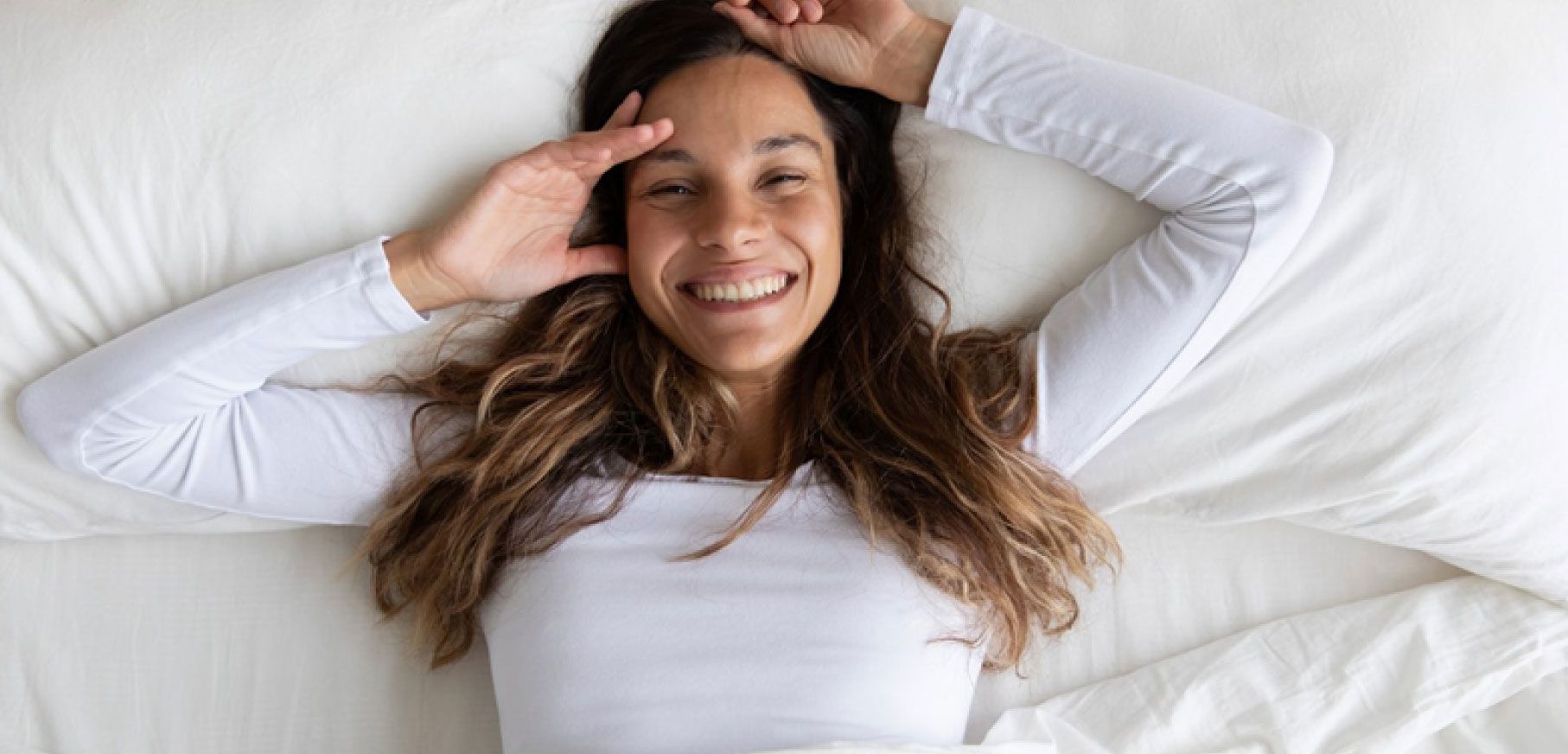 "So, why CircleDNA?"
Well, for one – CircleDNA provides the most accurate consumer DNA testing kit on the market.
They use an advanced "whole exome" sequencing technology to provide 99.9% analytical accuracy…
Which has been externally verified and validated by third party sources.
CircleDNA's technology uses over 31 million data points…
There is no other company on the market that provides this unique combination of analytical accuracy, simplicity, insights, and actionable recommendations that is woven into our DNA.
Not to mention they're the only company to offer a completely complimentary 1-on-1 "Health Consultation", once your results are in.
Finally, CircleDNA built the entire process around an unparalleled data protection system with the industry-leading ISO-27001 security.
What that fancy language means is that 'Privacy' is in their DNA, and your data security is treated as top priority – guaranteed.
PLUS – they're in the news (and for good reason):

"Awesome – So where can I get the CircleDNA Vital Test Kit now?"
Don't be left floundering in a sea of misinformation, guesswork, and strict, restrictive diets that just don't deliver the results…
Readers who come from this page can click the link below and get up to 30% off their order of The Circle 'Vital' DNA Test right now!
Optimize your diet, nutrition, and wellness with the CircleDNA Vital Test Kit →

UPDATE
– Ever since Circle DNA was introduced just a few short years ago, an unbelievable amount of buzz has been circling this new solution to healthy diet, fitness, and weight loss.
Because of its popularity and consistent 5-Star Reviews, Circle DNA is incredibly confident in their product – which means they are offering a 100% no questions asked, money-back guarantee, and for a limited time, extending a one-time discount of 30% OFF!
PLUS, they're also throwing in FREE SHIPPING with every order.
To see if this one-time discount is still available, click the link below now.
Discover how you can optimize your diet, nutrition, and wellness TODAY →
Attention: Circle DNA has been followed closely on social media by thousands over the past few months, and they've seen how it's starting to blow up across multiple platforms – including mainstream media.
That means if you're reading this right now, you're one of the lucky few that get to take advantage of this Internet-Only Offer before inventory gets low, and they need to take this page down…
However, if you leave this page without securing your offer, then we cannot guarantee you'll be able to order Circle DNA's 'Vital' DNA Test Kit for at least 3 months at this discounted price.
PLUS – You're Covered By A 100% Money Back Guarantee!
Right now, you can get your 'Vital' DNA Test Kit completely risk-free!
If you are not 100% satisfied with your purchase, just let them know within 30 days of your purchase, and Circle DNA will return every single penny of your investment with no questions asked, and no hard feelings.
See, they know very well the likelihood of that happening is low, and that's because Circle DNA has been receiving review after review on Trusted Review Sites telling them how much people are loving theirtest results, and what it's let them accomplish – AND how they're even buying extra testing kits for their friends and family.
What does that mean for you?
It means you are getting the best quality service, with the most in-depth and actionable results and information to help "unlock" the diet choices, exercise plans, and best foot forward when it comes to your health…guaranteed.
Discover how you can optimize your diet, nutrition, and wellness TODAY →
FINAL REMINDER: As a special one-time offer to all readers that come from this page, Circle DNA is now offering up to 30% OFF to all new customers – PLUS Free Shipping on every order.
This limited offer can be taken down at any time, so be sure to act fast and take advantage of this special deal.
Plus, if you aren't 100% happy with your Circle 'Vital' DNA Testing kit, or if you change your mind in the next 30 days, simply return it for a full refund. No questions asked!
Circle DNA has received a lot of buzz on virtually all social media platforms (as well as being featured on top news sites), so we suggest you take advantage of this limited offer while it's still available.
Please check Circle DNA's website to see if any 'Vital' DNA Test Kits are still in stock and available..

Exclusive Opportunity to SAVE UP TO 30%
This limited time deal is in high demand and stock is at risk of selling out.APPLY DISCOUNT & CHECK AVAILIBILITY
This special offer is valid until
FEATURED
LIMITED TIME OFFER
Right now, you can get YOUR 'Vital' DNA Testing Kit for up to 30% OFF
"Optimize your diet, nutritional intake, fitness routine and overall wellness"
100% Secure Transaction