There's a unique diet plan on a mobile app called 'Noom', and the Noom diet plan has people talking. In this digital world where everyone loves helpful and motivating apps, you may find the digital health app Noom to be your best ally. The Noom app is a healthy weight app for losing weight, changing your habits, eating healthier, and shifting your lifestyle choices. Noom is unlike other smartphone diet apps because you don't merely log what you eat or calculate calories. With Noom, you use the app to enter information about your eating habits such as why you eat certain things. coupled with other weight loss related details such as your goals, exercise habits, daily activities and water intake.
The Noom diet plan and the app itself promotes accountability and a ton of self-awareness, so you can truly learn healthy habits that result in weight loss, and unlearn your unhealthy habits. Noom helps you learn healthy eating maintenance strategies for the long term. It is a diet where you can lose weight without giving up the food you enjoy eating. What's not to love about that?
Some app reviewers have dubbed the Noom as the "millennial diet." However, the typical age range of Noom users is spread out quite evenly among those from the ages of 18 – 65 plus. Many people ages 40 to 59 years old love using the Noom app, as that is one of the more popular age groups of Noom users.
This doesn't surprise the founders of Noom, because the Noom diet plan promotes a balanced diet with accepted ranges for consumption of carbs, fats, proteins, and other nutrients. How different is Noom from other health and nutrition apps? Let's dive into what Noom is all about: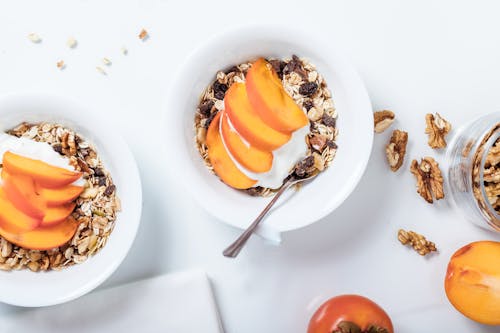 What Experts Say About the Noom Diet Plan
The Noom program is not akin to fad diets which are very restrictive, unstainable, and where certain food groups are completely off-limits. Noom doesn't have any significant restrictions such as only being advised to eat during certain hours of the day, or cutting out carbs. Instead, since dieticians and psychologists built this app, the Noom diet plan prioritizes a lifestyle shift and mindset change that promotes healthy eating in a sustainable way, habit awareness, patience, exercise, stress management, and good sleep. This holistic approach promotes lifelong weight management through healthy habits.
Instead of focusing on rapid results that promote a yo-yo type of weight fluctuation, Noom participants can count on lasting results through sustainable methods. They shift their perspective and by using the Noom app, they start to understand how good nutrition and physical activity affect more than just the numbers on the scale. For this reason, one study of more than 35,000 people shared that 77% of Noom users lost weight after using the app for only 9 months.
The Noom program is psychologically driven, which utilizes cognitive behavioural therapy, a talk therapy technique used in clinical settings, for weight loss. Nutrition and support from certified health coaches are the crucial components of this weight loss program. This behavioural component helps Noom users dig into the 'why's and 'how's of achieving a healthy lifestyle, which you need a deeper understanding of for long-term weight loss and weight management.
What to Expect From the Noom App
When you download this app, you log in all your meals, snacks, and drinks. You also input your daily weight and your daily activities. You have an accountability buddy in the form of this app; an ally in the form of a one-on-one-coach, who offers encouragement through the app's in-house messaging. Moreover, you can connect with your Noom support group, which the team assigns to you.
The basis of this program is caloric density, which means eating foods that are high in water and low in calories by volume. Based on your info, Noom calculates the best daily calorie range for your unique needs. It has evolved into basic exercise and calorie tracking by combining human coaching and psychology. The Noom diet plan was developed with the input of certified dieticians and psychologists.
Noom was founded by Saeju Jeon and Artem Petakov (chief of psychology) in 2009. Clinical Psychologist Andrea Michaelides plus more than 3,000 other coaches who underwent Noom training are onboard to offer insight to users of this helpful app. While not all the coaches are dieticians, they all have various degrees and certificates related to health and wellness.
How The Noom App Works
To follow the Noom diet plan, you must download the app first. Then, you have to answer a series of questions and take quizzes regarding personal components such as:
Weight loss goals
Current habits
Gender
Age
Starting weight
Weight-loss pace preference
When you're new to the app, you'll be guided through the Noom philosophy, shown positive research results, encouraging words, and motivational insights. In addition, the app asks you a lot of in-depth questions that probe your current eating habits, typical physical activity, lifestyle habits, and asks questions about your environment. Noom also asks if you have a chronic illness or have a family history of diseases such as hypertension, heart disease, or diabetes.
After you finish answering the questionnaire, you will be given a specific date that estimates when you can expect to reach your goal weight. The app does not start with an exact meal plan. Instead, it will analyze the data you provide, including which foods you typically eat and how many servings and provide recommendations based on algorithms.
You will also get matched with a health coach, so you can work your way towards your health and fitness goals. With the Noom app, you will have access to our assigned coach through normal business hours. Moreover, you get 24/7 access to any coach if you use the app's chat function.
Foods That Are Permitted on the Noom Diet Plan
The Noom diet doesn't restrict or ban any foods. Instead, the Noom program will help you shape your choices by providing 3 colour-coded food groups. The food groups are categorized in terms of caloric density. Noom also incorporates the concentration of healthy nutrients. These groups, which some call the traffic light system are divided into the following:
Green Food: These are the healthiest food choices such as vegetables, fruits, and whole grains with the least calories and most nutrients.
Yellow Food: Products like lean meat and starches comprise this section, and they ought to take up a moderate portion of your diet. These items must be eaten "with caution."
Red Food: Items such as desserts and red meat have fewer nutrients and more calories, so limit consumption, eat in smaller quantities, and consume less frequently.
Food in the green colour-code category should make up at least 30% of your diet for optimal results using Noom. However, you can always eat more green foods to sustain the recommended daily calorie count. To track your food, you can search the Noom database with more than 150,000 items listed and track your food manually, especially if you make a lot of homemade recipes. Alternatively, you can also use the barcodes of packaged food items to make documentation easier.
Keeping a list of green food only is boring, which is why the Noom diet plan doesn't restrict what you put in your mouth. The key is staying within the recommended daily calorie range, as you combine green with red and yellow foods in your meal preparation. Just don't go past your limits in each category in order to see consistent weight loss. Even red food items such as desserts are permitted, to prevent feelings of deprivation. Simply be mindful of limiting your consumption and stick with the app's recommended percentage and calorie plan.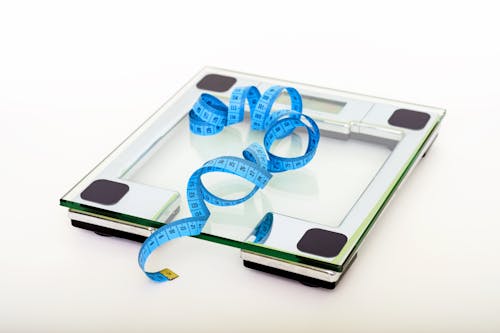 Other Weight Loss Supportive Mechanisms of Noom
As you encode the food and drinks you've consumed for each meal and snack, the Noom app will automatically tally all the calories you've consumed. However, it doesn't provide macronutrients that count beyond calories like potassium, sodium, cholesterol, or protein.
The app will also remind you of your remaining calorie allotment for the day. The fun part about this app is you get encouraging comments such as, "Fruit: Smart choice! Good Job." Instant feedback from Noom can be really helpful, especially if you are struggling with self-motivation.
On top of that, logging on your daily weight allows the app to create a graph, so you get pictorial evidence of your weight loss progress and trends. Your digital health coach will utilize this information and help you move in the right direction towards your goals during check-ins. In addition, you can count on hearing a lot of encouraging and uplifting messages. Daily support groups help you with tips for staying active, drinking more water, finding more motivation, and the like.
Apart from tracking food and portion sizes, you will use the Noom app for the following details, which are all related to weight loss:
Tracking water consumption
Logging exercise
Encoding health metrics such as blood pressure, blood sugar, and heart rate
Taking quizzes
Learning how to trade one food you normally eat for another
Reading health-related articles
Communicating with coaches
Learning simple recipes
Want to Find Out if Noom is Right For You?
Although you've just read a lot of information about Noom, the best way to find out if it works for you is to give it a real try. You'll find out even more about Noom if you download the Noom app from the app store. It costs approximately $50 per month, because of all the features, including access to coaches, research and meal planning tips.
Before trying any new diet, it's wise to read the reviews and speak to your doctor or a nutritionist. It's also helpful to find out what the optimal diet type is for you, based on your DNA, by getting a DNA test done. Noom will be better suited for some people compared to others, but after talking it over with a professional, you'll likely find that it's safe to give it a try.